Cristina Panagopoulos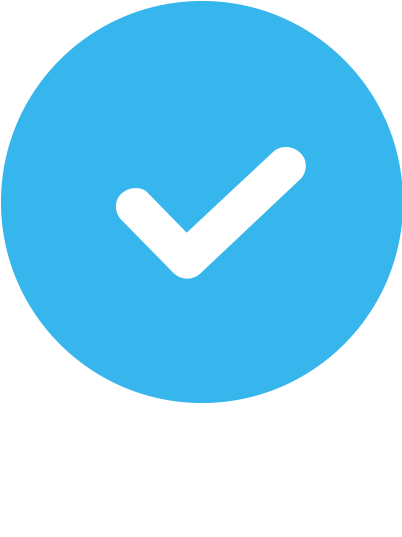 Verified
7 Reviews
About Cristina
Cristina attended the Chicago Academy of the Arts as a young girl and later went on to the University of Illinois to further her study in dance. After graduating, she chronically injured her hip and could no longer dance. She then turned to fitness and nutrition to heal herself. She became certified through the National Academy of Sports Medicine (NASM) as a Certified Personal Trainer and Metabolic coach.
Throughout the years she earned her TRX Suspension Training certification, American Fitness Professionals & Associates (AFPA) for Nutrition and Wellness certification and is an ACE & NASM Personal Training Teacher. In summer of 2015 she completed her Orthopedic Exercise Specialist title through ACE along with pre and post natal pregnancy training.
Her passion is helping her clients succeed their goals and teaching them how to live healthier lifestyles. When she is not busy training others, she is training herself for fitness competitions. Cristina competes as an NPC Nationally Qualified Figure Competitor. Cristina took 1st place at her first competition at NPC Northern Indiana in figure and in 2014 competed at NPC Illinois State and NPC Grand Prix Naturals in Rockford taking home 4th place in Class B Figure.
NCCA Accredited Certifications

ACE Certified Group Fitness Instructor
NASM Certified Personal Trainer
Additional Certifications
NASM Metabolic Coach, ACE Orthopedic Exercise Specialist, ACE Prenatal/Postnatal, AFPA Nutrition and Wellness Consultant, NPTI Certified Personal Trainer, CPR/AED
Education
BFA in Dance with a second concentration in Italian, University of Illinois - Champaign/Urbana
Specialty Populations
Pre/post-natal, Rehab
I just wanted to thank you for all that you have helped me do to get on the road to wellness and fitness. Not only is my rotator cuff injury pain almost non-existent, but to have range of motion back is just awesome. The side benefit was how much better and more energy I have is just amazing, and I actually enjoy the sessions. I've had other trainers before, but you are truly the best I've had.
Working with Cristina has been the best experience I've had with a nutrition plan. I was skeptical at first but after the first week, I noticed results instantly. Cristina provided new nutrition plans every week and kept me updated with new exercise routines to try. I never dreamed that I could actually lose the 10 lbs. I wanted to lose in such a quick time, and I even lost a little more. Sadly, I had to stop working with Cristina but have kept up with the nutrition plan. Although I haven't lost much else, I have successfully maintained the weight I was when I stopped working with her. Doing the online nutrition is not easy work. You do need to be self-motivated and honest with yourself but if you follow her recommendations and are willing to try everything she suggests, your journey to a healthy lifestyle becomes easy.
I hired Cristina as a personal trainer / nutrition/supplement coach to help me overall improve my general health, physique, nutrition, and shape and weight loss goals. I was introduced to Cristina after my best friend hired her as a trainer/coach for a fitness competition. What impressed me the most about Cristina's program is: #1. It is tailored to you and your needs (no trendy diets), #2. You see results #3. and most important to me is, you see results quickly. I have now been a client of Cristina's for over 6 months and love it, and in the first 2 WEEKS I (along with my family and friends) saw results. And in just 3 months on her program I went from a size 8/10 to a size 2/4 and in some cases a size 0 :). What's also great is that she teaches you not to live by the scale but how you look and feel. Cristina overall is very flexible, easy to get in touch with and has a flexible schedule which is great for busy lives and is very professional. You won't regret hiring Cristina and you get to eat at least 6 times a day! Don't miss out on hiring her, this will change your life, body and mind.
I started working with Cristina after the first of the year to get in shape and lose weight. I have been seeing her twice a week ever since and I could not be happier with my experience! Cristina is truly one of a kind. She is so caring, professional, versatile, friendly, fun and on top of her fitness and weight loss knowledge. Gyms and trainers can often be daunting - Cristina has made my experience laid back and incredibly enjoyable, not to mention the incredible results in the first few weeks of working with her! She works with clients on an individualized program to meet their specific needs and wants as well as ensures that they see successful results. No one training session is the same - it is fun to do something different every day and not get bored or used to the same routine. I am thrilled with my training and results and recommend Cristina to anyone looking for a fun and exciting fitness and weight loss experience!
I started with Cristina on the recommendation of co-workers. She's amazing! The first time I went to see her, I had a pretty ambitious goal - lose 50 pounds before Labor day (less than 100 days). She put together a nutritional plan and a workout regimen that had me consistently moving towards my goal in a safe and healthy way. She helped me hit my goal and changed how I look, how I feel and most importantly the way I live! You're not going to find a better trainer out there. Every workout is different. Every workout is a challenge. I leave the gym knowing that my time and effort was well spent!
Training with Cristina was a life-changing experience for me. Not only did she teach me the CORRECT way to train my body (contrary to what I thought was correct for 8 years prior), but she also helped me open my mind to a new way of approaching health and fitness altogether. The whole experience was so positive for me, I am now pursuing my own personal training certifications so I too can teach others how to live healthy and happy lives.
When I first started working with Cristina, I hadn't exercised in quite a long while and Cristina was exactly what I needed to get started. When I have an appointment with Cristina I have no problem motivating myself to get to the gym for a work out. Cristina is very engaging and positive. She constructs creative workouts that consistently build strength, flexibility, and endurance. Most of all, it's fun. Recently, my husband and I took a hiking vacation in Colorado and I was able to achieve challenging hikes that I never would have been able to complete before working with Cristina. I felt such a wonderful sense of achievement and had the privilege of seeing some beautiful views I otherwise would have missed. Cristina gets much of the credit for helping me achieve this goal as well as many more goals to come as we continue to work together.