The best way to find
a personal trainer.
Period.
Hawaii's best vetted and insured personal trainers delivered to your home, park, or building gym.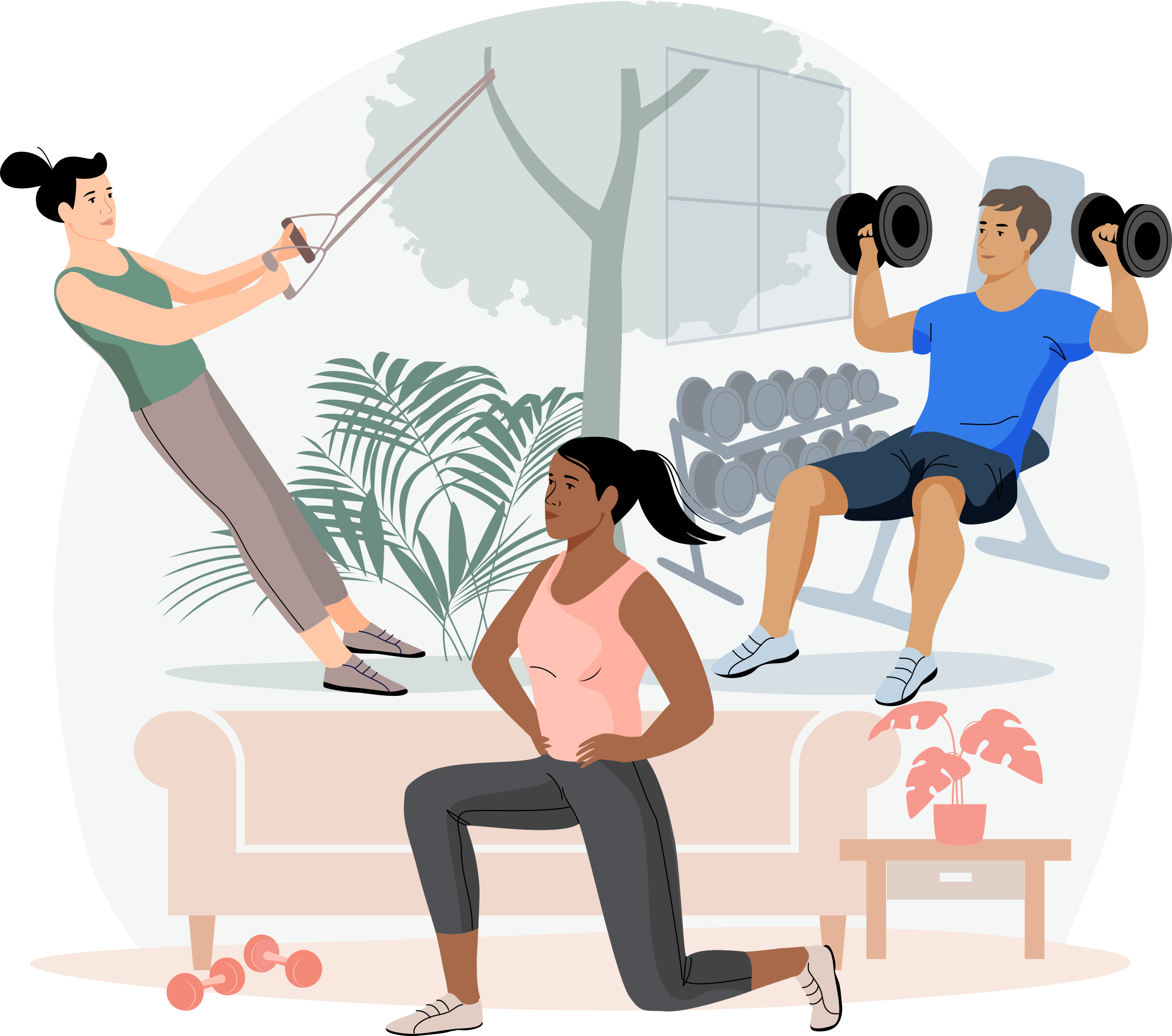 Now is the time to invest in your health.
Find Your Trainer makes getting fit simple.
Exercise where you want, when you want.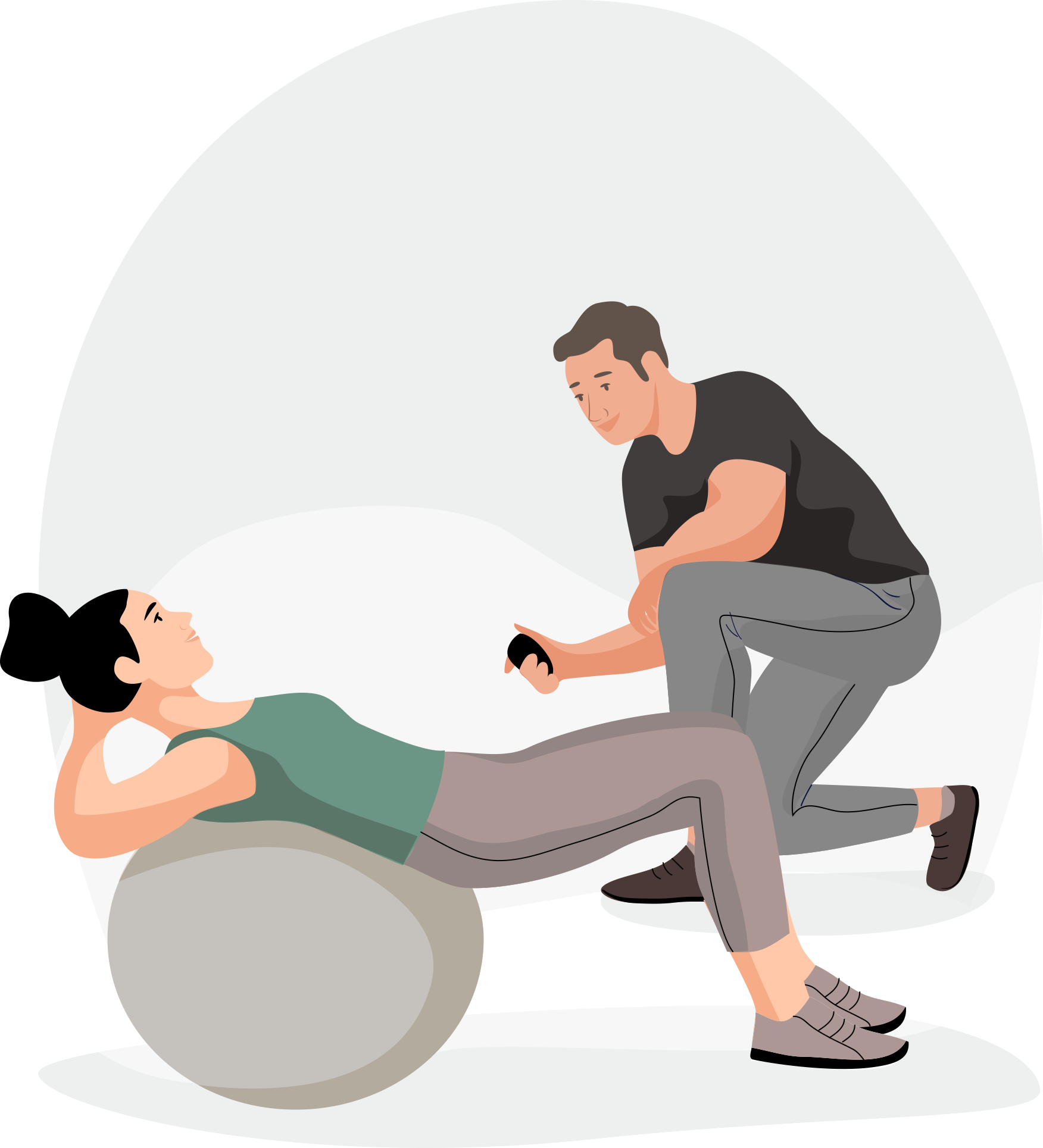 Let's face it, getting in shape can be hard. Our Hawaii personal trainers will create a personalized workout plan, show you what to do, and support you every step of the way. We are committed to your long-term success.

FYT Pros have helped thousands of people just like you.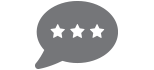 Read bios and reviews of personal trainers in Hawaii and pick the perfect one for you.
Hawaii personal trainer reviews

Personalized
I purchased a package for my mother remotely. Brooke has been very accommodating with my mother's needs and my arrangements. She personalized the fitness program to meet the physical needs for my mother's lifestyle change. I recommend Brooke.

Meghan
She is terrific and is helping me a lot.

Great Site.
Great site. Found a great trainer to help me achieve my goals.

high convenience
The site was easy and setting up a trainer that personally works around your schedule and location is perfect for what I need!

Find Your Trainer has been a great experience!
Finding and working with a trainer has been so easy through this site. No regrets!

Kristen Lane
Kristen is a great trainer and coach.

Great trainer!!
I highly recommended ruslana! I've done 1 session so far and it is nice to have a trainer that focuses on your needs and ability's. I'm only a beginner so it was nice having her break down how to target the areas I'm trying to improve!

Always punctual, prepared with a
Always punctual, prepared with a good plan, patient with me!

Great trainer
Annika is really wonderful. She understands what I need help with and is great at explaining why each exercise is useful. She is smart, lively, a joy to work with!!
How it works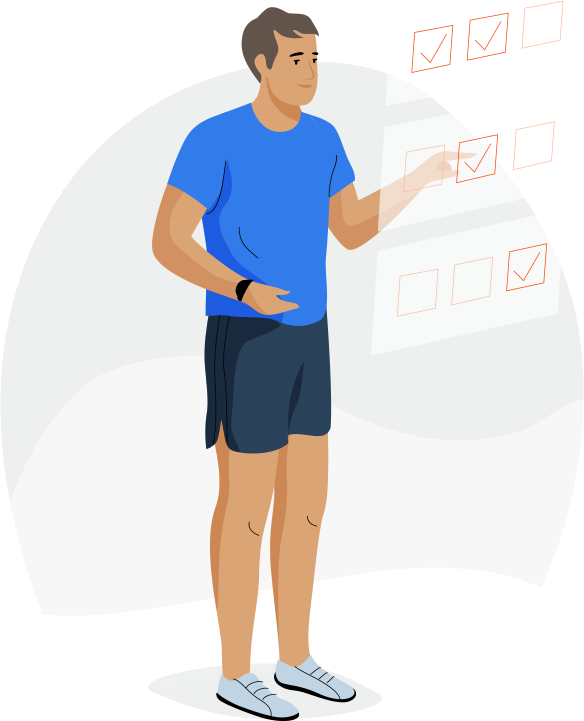 1. Take the quiz
Get matched & pick the
perfect local Hawaii trainer for you.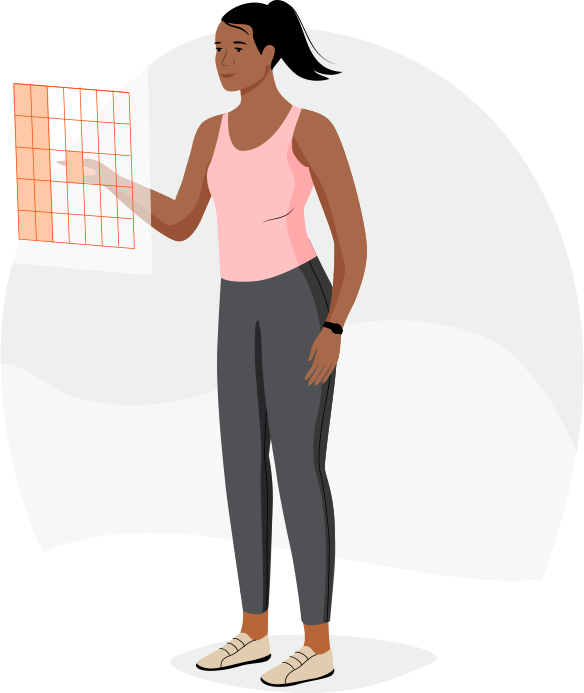 2. Book your session
Pick a time &
securely pay online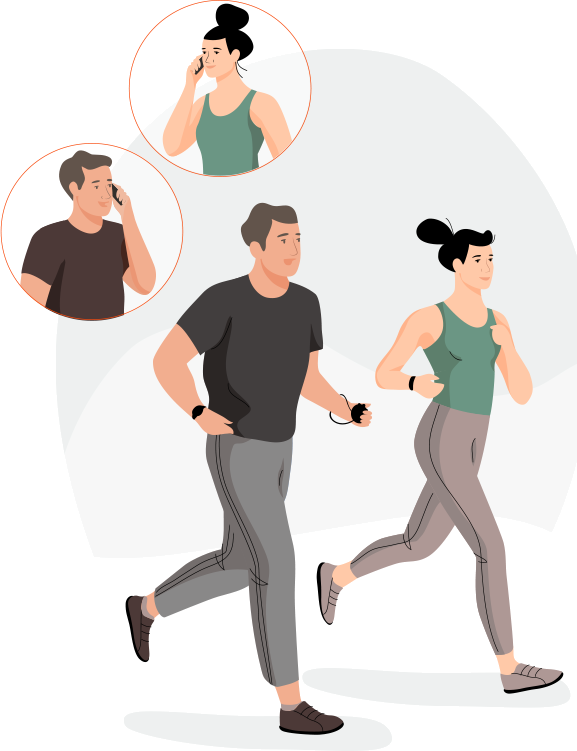 3. Get FYT !
Schedule your free phone
consultation & start working out!
The FYT promise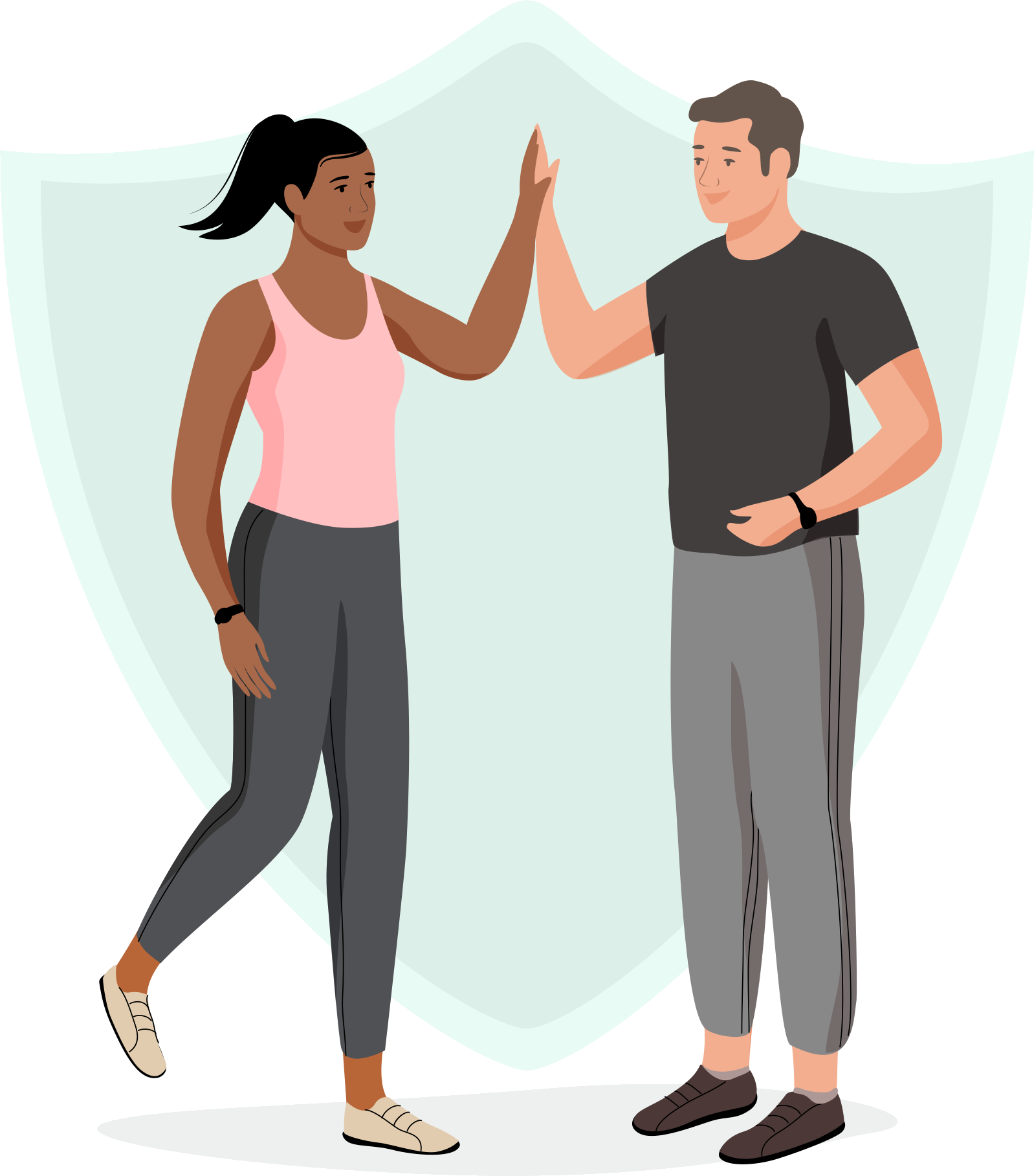 FULL money back guarantee after your first session if it isn't the BEST exercise experience you've ever had!

Always be supported. Never judged.

All FYT Pros are certified, insured, and complete a full background check.

Your trainer will bring all the equipment you need for your workout.

Free phone consultation after you book your first session.
As seen in








The best personal trainers in Hawaii
Yolanda Tansley
I fell in love with exercise in my late 20's. I was still trying to lose the excess weight I had put on from having two babies back to back, even though it had been 6 years since I'd last given birth. Eventually, I realized that I loved exercising more for the mental release I felt than anything else. I decided to start a fitness career a few years later and I also love helping others to find out how exercise can change their lives in ways that they might not be expecting.
Train with Yolanda
Jodee Burris
Jodee considers herself a group exercise addict. She has always found that the best way to motivate herself to stay in shape is with a group of people who love to exercise. She started Pu'uwai ("heart" in Hawaiian) Fitness Kauai in 2011 - a place for people who love to exercise. She, along with the other instructors, strive to bring their unique formats and passion for group exercise to South Kauai.

Jodee is a certified Group Fitness Instructor with the American Council on Exercise and a member of the IDEA Health & Fitness Association. She has numerous certifications including: TRX Suspension Training, Schwinn Cycling Instructor, Barre Above by Savvier Fitness, Enhance Fitness, and Les Mills BODYPUMP and CXWORX.

Jodee and her business have been featured in numerous articles and blogs -- The Garden Island, Times of Malta, Live Healthy Kauai, and Wello Blog.
Train with Jodee
Tess Quinn
I am a personal trainer and Total Body Workout instructor located in Waimea, Kauai County, Hawaii. I focus on individual training with clients to achieve their goals to create long-term wellness and a passion for fitness. My group classes are up-tempo and energetic with an emphasis on working in all planes of motion, proper form throughout, and establishing functionality in daily living through movement. I became a fitness instructor because I love helping people feel good. I like the energy of a class full of people pushing themselves, and I love the creativity required to build new workouts.
Train with Tess
Kristi Sieben
Start your journey to wellness with personalized coaching and training plans, in person or online! I enjoy helping clients reach new levels of fitness to prevent injury, improve performance, and increase quality of life. Finding creative ways to incorporate movement in to every day, and making exercise fun and challenging are my passion!
In person training will be either at my home or at an outdoor park. Fitness is a family affair, and as a homeschooling mom of 4, I welcome your kids at all training sessions too!
Train with Kristi
Kelsey Kleinheider
Hey y'all, I'm Kelsey, owner & trainer at The Lotus Life Personal Training. I just wanted to introduce myself, & share a little about why & how I got here. As some of you may know, I've always been an active person, playing every sport imaginable growing up, & dancing for over 20 years. After college, my dance career was over, due to many injuries suffered over the years, & I found myself completely lost. My entire life I always had a physical outlet, & I felt like I was left with nothing. Alcohol became my coping mechanism for every thing, big or small, that life brought my way, replacing the peace that dance & being active had brought me in hard times. In 2015, I entered in-patient rehab, & I've been sober ever since. Being sober was far from a cure-all though, & brought more anxiety into my life. I had no outlet for my anxiety or depression, & I was no longer drinking to drown it away. I fell into the worst depression of my life, & no longer recognized or liked myself. After close to two years of my family & now-husband trying to get me off of the couch & to take my life back, I finally gave in. I started paying attention to what I was putting in my body, I began doing personal development, & I started working out. Within months, I was feeling like a brand new person. Mentally, I became more clear. Emotionally, I was feeling more at peace. Physically, I was feeling stronger & more capable. As a whole, I was feeling more confident & happy. Over the past year & a half or so, I've learned to make myself & my health my top priority, & it has been the best decision I've ever made. I don't recognize the person that I used to be, & for that, I am so grateful. For that, I have fitness & this healthy lifestyle to thank. And that is why I'm here; that is why I decided to start The Lotus Life Personal Training. Because I truly believe that fitness & training will change your whole life, because that is what it has done for me. That is what I want to share with you & help you achieve. The lotus symbolizes mind over matter, rising from adversity, overcoming suffering, new habits & beginnings, self awareness, knowledge, & rebirth. The lotus flower has become a personal inspiration for me because of these things. I feel like it is the perfect symbol for my business, & what I know to be true about health & fitness & what it can do for each of you. "Like the lotus flower, we too have the ability to rise from the mud, bloom from the darkness, & radiate out into the world." We are not here to just get by, to settle for mediocrity in the one thing we have control over—our health. Let me help you realize your potential.
Train with Kelsey
Chris Day
Our initial session will consist of a workout/assessment of your current abilities (flexibility, stability, mobility and strength/endurance). Following our initial meeting, we will work together on a plan to achieve your goals in fitness. Our sessions can take place at your home/condo, in a park or in the Ocean. Contact me for a free consultation and we can get the ball rolling as soon as possible.

Commit to be Fit (cliché, I know)
Train with Chris
Silvina Brosianna
I WILL TRAIN YOU TO BRING OUT THE VERY BEST IN YOURSELF. IT IS VERY IMPORTANT TO ME THAT WE TRAIN EITHER INDOORS OR OUTDOORS, WITH FREE WEIGHTS, ROBES, BANDS, ETC.. I ALSO BE A DANCE/FITNESS INSTRUCTOR, WHO LOVES TO HELP YOU WITH ALL SORTS OF DANCES, FROM HULA, LATINO, HIPP HOPP, CAMPIERO, FOLK, AND BODY POSE TAILA MOVEMENTS. I WILL CREATE THE RIGHT PROGRAM FOR YOU, WHAT ALSO INCLUDES NUTRITION, AND RELAXATION TECHNIQUES. TRAINED AND EDUCATED IN BERLIN GERMANY WITH MANY YEARS OF EXPERIENCES, I LOVE TO BE YOUR TRAINER OR DANCE INSTRUCTOR TO HELP YOU WITH ALL YOUR INDIVIDUAL NEEDS AND DESIRES. I CAN HELP YOU WITH YOUR COMPLETE BODY MAKEOVER, WHAT INCLUDES A NEW YOU, FROM HEAD TO TOE. LIKE A NEW HAIRCUT?A MAKE OVER?OR ALL TOGETHER A TRAINING PROGRAM WITH A NEW YOU. LET ME HELP YOU WITH LOTS OF COMPASSION AND JOY. A BIG ACHIEVEMENT FOR ME IS A HAPPY SMILE FROM YOU WITH YOUR RESULTS.

I BELIEVE THAT EACH TRAINING SHOULD BE FULL OF FUN COMPASSION AND JOY. TO HELP CLIENTS WITH THEIR NEEDS AND DESIRES IN A REALISTIC WAY. GIVE CLIENTS ENCOURAGEMENT WITH A BOOST IN A VERY POSITIVE WAY.
Train with Silvina
Katie Healy
I am an ACE Certified Personal Trainer, a Certified Health and Wellness Coach, and a Certified Tabata Boot Camp Instructor who loves to run! I am passionate about helping others establish positive relationships with exercise while helping them create healthy eating habits. Workouts that we will do together will be based on YOUR goals and abilities. Sessions are generally 50 - 60 minutes long and may include: A Warm Up and Cool Down Period, some Stretching and Cardio Work, Strength and Resistance Training, Functional Exercises, Plyometrics, Tabata and Agility Training, Etc... Each workout that we do together will be fun and challenging!

I enjoy helping others set and achieve their health and fitness goals! ... I believe the only way to do that is to take "baby steps"!
Train with Katie
Ty Roberts
Our MISSION is to make you Productive, Focused, Fit, and feeling Fantastic during the time you dedicate to yourself each and every day. I am a big believer in working hard and being consistent in what you do. That carries over to my training style as well. Depending on your goals, we'll be working hard and working quickly so we can meet your goals as efficiently as possible. With me, you will get your to keep your workouts so you can use them on days you don't see me. The most important thing to me is that you're happy and you're reaching your goals and that you're taking time for YOU each and every single day. When we work, we'll work quickly, so that you'll be burning calories, keeping your heart rate up, and getting the most out of your workout. This is the best of both worlds! You'll not only be burning calories, but you'll be getting stronger as well. If you're goal is to look good in a wedding dress, then this is how we'll work. Guys, don't worry. If you're goal is to gain some size, we'll slow it down, build you up, and get you ripped. Ultimately, we'll be tailoring programs to your needs. I don't believe in a one size fits all training, but you'll certainly see some similarities. Make a commitment today to take that first step and before you know it, you'll be rocking' that wedding dress, outrunning friends in flag football, or getting into those smaller jeans.
Train with Ty
Are you a Hawaii trainer?
Get new clients. Changes lives.