Mary Timoney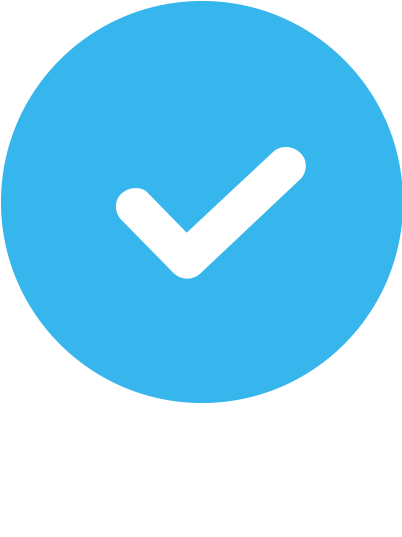 Verified
11 Reviews
About Mary
You can expect an amazing workout from me geared to your specific needs. I am action oriented and intense and my number one objective is for you to reach your goals! I start on time, we work hard and continuously. We will talk about your nutrition, any health issues, and anything else you feel is important that I know about you so that I can best serve you. I have lots of different equipment and sometimes we will meet at a track or a park. My specialty is TRX, Military Workouts, and High Intensity Interval Training. Expect to sweat, give it 100%, and feel AWESOME afterwards! Don't dream about the life you want for yourself. Wake up and make it happen. It's about deciding, committing and succeeding! You have to DO THE WORK to get the results and I am here for you every step of the way.
Areas of Expertise
Strength Training

Flexibility and Mobility

Kettlebells

TRX

Functional Training

Sports Performance Training
NCCA Accredited Certifications
ACSM Certified Personal Trainer
Additional Certifications
PiYo Certified Instructor, Certified Spinning Instructor, USA Triathlon Level 1 Coach
Education
BS in Food Marketing from Saint Joseph's University, Master of Education from University of North Florida
Who I Especially Like Working With
Military, Runners, Student-athletes
Training Areas Served
In-home or Outdoor Personal Training
I love working out with Mary, in just the two months I've been working out with her I've made some real progress. I'm slimming down and becoming more toned. She's also help me change my eating habits which has made a great difference. I'd recommend her to anyone looking for a personal trainer.
Mary Timoney is an excellent trainer. She cares about the goals that her trainees have set and designs workouts directly related to needs and wants. Mary is organized, punctual, and possesses a wonderful personality. She makes training with her fun and is committed to her trainees. Your goals are her goals. I highly recommend Mary Timoney because when you train with her you get results. It goes without saying that the trainee must commit as well so that there is a noticeable change in your physique and in your fitness.
Mary is amazing at what she does. She is so sweet and kind but is tough on you when you need that extra push. She has helped me tremendously. I have been working out with her for about a month now and she has helped improve my muscle strength and helped me get that extra definition I have been looking for. I actually look forward to our 8am sessions now because it feels so good to not only get that extra stress off but to feel how I have improved with my endurance, and makes me have that "in shape feel." Working with Mary has not only done so much for me physically but mentally also. She is always on time and accountable, which also holds me accountable and that is exactly what I need.
Mary is an excellent trainer. She has many years of experience within the industry and knows what she's talking about. She has helped me increase my lean muscle, build cardiovascular endurance, and has made me stronger all over. She challenged me appropriately and made me push myself hard for each session. She's also a sweetheart, and your workouts will most definitely be entertaining. I highly recommend her!
HIRE MARY! Mary is the ideal trainer and coach. From our first meeting, it was clear that she knew what she is doing as she has years of experience in the fitness industry as both a trainer and an athlete. Mary tailored my workouts to my body and my goals. It helps so much to have a trainer that does most of the workout with me! I feel stronger, leaner and healthier overall. She has helped me increase muscle tone and strength as well as my cardiovascular endurance. She challenges me appropriately but also allows me to listen to my body. I feel stronger and stronger with every session. Training with Mary has been so fun and rewarding. She has reignited my passion for fitness and I will be continuing with her long into the future! Do yourself a favor and hire her!!!!
Mary is a competent and knowledgeable trainer and coach. She has years of experience under her belt in the fitness industry as well in the sport of triathlon. She has helped me increase my lean muscle, build cardiovascular endurance, and increase my agility. She challenged me each time we met and made me push myself hard for each session. I highly recommend her as a coach and trainer! -Rachel M (:
Mary is a really awesome trainer, just after 3 sessions I could feel a noticeable difference in my muscles. She is very friendly and is very understanding of your level of fitness and she will work accordingly. I highly recommend her as a trainer.
Mary is an excellent trainer and coach. She has a passion for fitness and sports and it shows in her work. Since working with her, my cardio has improved as well as my muscular strength and endurance. I am a crossfit athlete and my sessions with her have greatly benefitted my athletic performance. I give her FIVE STARS. :)
I came to Mary wanting to better myself and tone my muscles. That is exactly what she did for me and more! Her workouts are so much fun. We listen to music, talk, and just have fun while we are burning calories!! I always gained a very good friend!! Love her
I absolutely love working with Mary! I went in really nervous and pretty weak and came out so much stronger! I had an injury on my horse a few year ago and wasn't able to work myself like I should have but Mary got me right back on track. I now feel like I am able to not only be a better athlete but also a better partner with my horse. Our performance has increase drastically with in the last month. If you are an athlete looking to better yourself, I highly recommend Mary. She will work with you to not only get an amazing full body workout but also target the muscles that you may need most for your sport. She pushes you but she is also the sweetest, most understanding, amazing person ever! I 100% recommend her. You definetly WILL NOT regret it. - Ashley Hrenak
I started working out with Mary this fall and she has totally transformed my body into something I am proud of! It is incredible what she is capable of when you workout as she says, with proper form, and eat healthy. I am now faster, stronger, and more built than I have been in a long time. She also knows everything there is to know about diet. I am a competitive tennis player and she has helped me and my body grow towards the physique I want to have.