Daria Dirina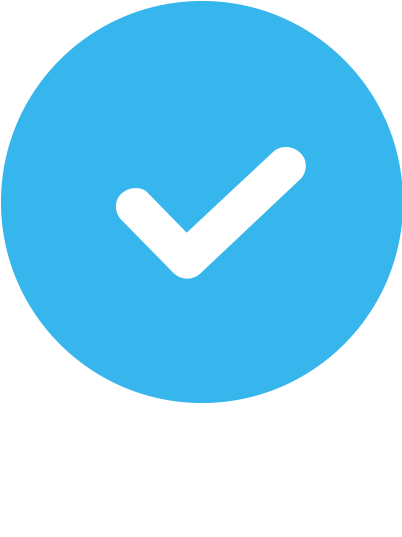 Verified
7 Reviews
Gym
About Daria
Growing up in cold mother Russia I was a dancer. At the age of 16 I started teaching and working with kids. As I dreamed of becoming a coach at the age of 19 I was told I would not be able to do any sport activities for longer than 15 minutes a day. That broke my heart but brought me to my destiny. Devastated I decided to move to US by myself to start over. A year later I somehow hired a trainer (no actual job no money nor even a credit card but a huge desire to succeed). With his help I've gotten better than ever and stronger than ever, I've got my life back! Then I gave myself a promise to pay off by sharing my passion and knowledge with those who need it.
Your goals become my goals.
I will collect all the necessary information, I will come up with the most accurate plan for you an then we execute.
Listen, no only have I been there myself, I am a licensed professional with years of experience and dozens of happy clients. I've had a privilege to work with men and woman from 12 to 78 years old, with different backgrounds and different goals. I have learnt from the best coaches in the industry, spent countless hours on researches and continued education, I have a background in different training styles and I also combine a variety of equipment (body weight, classic weights, kettle bells, Bulgarian bags, battle ropes, TRX, ladder, resistant bands etc) so your training sessions with me are always challenging, always fun and very unique. I am a full time trainer with a very strong purpose to help you live a happier, healthier more joyful life in the body you love.All I need from you is honesty, commitment and desire to succeed. Your trust is priceless and I will do everything to become the best trainer for you.
My favorite client story
I've been blessed with so many, hard to chose. A woman that couldn't get pregnant before starting her fitness is now happy with a healthy child, a very busy businessman that hated personal trainers in general is now one of my most dedicated clients for over 3 years, claims that is his only stress relief, a young beautiful but overweight girl that hated exercising turn into thin fit fitness guru. I just really want YOU to become your own success story :)
Areas of Expertise
Core and Balance

Nutrition

Strength Training

Weight Loss

Flexibility and Mobility

Muscular Definition

Muscle Gain

Posture

Functional Training

Injury Prevention
NCCA Accredited Certifications
Action Certified Personal Trainer
Additional Certifications
Jillian Michaels Body Shred, Pn1-Nutrtion Coach, PTA Global Certified Advanced Trainer
Education
Specialist in PR from People's Friendship University of Russia
Who I Especially Like Working With
Actors, Beginners, Bodybuilders, Cancer Survivors, Dancers, Men, Middle-aged, Models, Overweight/ Obese, Peri/Post-menopausal, Post-rehab, Seniors, Student-athletes, Women
Medical Conditions Experience
Anxiety, Arthritis, Asthma, Back Pain/Issues, Fibromyalgia, Hip Pain/Issues, Limited Mobility, Piriformis Syndrome, Sciatica, Shoulder Issues, Stress
Additional Languages Spoken
Russian
Daria is a rockstar of personal training in LA. She was my first trainer and she always believed in me. She gave me great moral support and motivation. She was there during toughest times and she taught me to never give up. I am beyond grateful for all your hard work and I am very proud of you. Just keep rocking , girl :)
Daria is an incredible trainer. She will kick your ass and you will love it the entire time. She is incredibly receptive to what's going on in your body and your mind and your life. She can alter the workout on the spot if something feels funny or if you had a bad day and need to just get out aggression. I can not recommend going to her enough!
Where do I begin it is not possible to describe Daria in one word. She is the best and the worst; she is the beast and an angel, her personality is crazy and yet so damn deep, motivating and inspiring. I live in San Jose, but come to LA a lot, and always making sure to visit My sweet monster Daria. Because I can't come every week, we are doing 2-3 days training in a row, so when I coming back to SJ, I walk funny I'm not a gym fan and usually it's hard to push myself to go to the gym, but Daria making every session so entertaining. I don't even know already if I'm going to get in shape or to catch up with not only my trainer, but a good friend. Thank you Daria, my body looks great and your advice sport/life always helps. Sorry.
Daria is THE best trainer in LA! I first went to Daria a few months before my wedding day. I was determined to lose weight, tone and overall be in the best shape of my life for my wedding day and honeymoon. While training with Daria, and sticking to her meal plan that she laid out for me, I lost 20 pounds! I looked and felt absolutely incredible and beautiful on my wedding day and I am so grateful to Daria for helping me not only reach my goals, but surpass them! I was amazed at the changes my body went though. Daria is incredibly knowledgeable about fitness and strength training. We very rarely do the same exercises, so each session is different and exciting. She is able to push me harder than I thought possible. She is encouraging and motivating. She genuinely cares about her clients and wants them to succeed. Working with Daria has been so rewarding to me not only physically, but also mentally. She trains clients at HVY, which is a gorgeous private gym with state-of-the-art equipment. If you are looking for an amazing trainer who will change your life, choose Daria!
I'm 34 years old and back in Oct of 2017 I decided it was time to get in shape. I was working out at Crunch in West Hollywood about 4/5 Times a week. I was never really out of shape but I certainly didn't realize 4-5 months later how much of a difference a trainer can be. I asked the gym to recommend a trainer and they let me work out with Daria for one day. She asked me what I wanted to accomplish and how committed I was to getting to where I wanted to be. We all workout , but there's a huge difference between working out and thinking we know what to do and how to do it than working out with a pro. Daria has honestly changed my life, she's been my coach and I feel and look better than ever. I just went to my doctor for a recent physical and he thought I looked 5 years younger. I've lost 22 pounds and went from size 36 jeans to a 32! Daria is absolutely amazing and worth meeting with if you want to get in shape or just get toner. I have posted a few pictures of what I looked like before I met Daria and what i look like now. I go twice a week and follow her direction on what and what not to eat. She's amazing
You know those motivating signs on the Nike or other sport brand shirts. She should do her own line with all that "french" stuff that she says to make you sweat on her sessions She is a superpower that make you work like crazy! I have never met such a passionate and obsessed person who loves what she does and it makes you feel you can do undoable! I was that kind of person working out here and there. was Not to deep in to it, but I have always wanted THAT super body tried doing some exercises at home from youtube, but you know you can not really work hard enough on your own, I've always tried to find the reason to skip or cheat I needed a trainer. I went to crunch gym on sunset, signed up for membership and got first free session with Daria think we did like 2 sessions and i started seeing my body started changing its shape position (good diet is on you) after 5 or 6 i added my mirror to my best friends list. Honestly, She is incredible trainer, great person and I highly recommend her as a trainer as a life couch as a good mood enhancer as a partner in any crazy crime if you are still are deciding stick to her.
I never worked out in my life before and never understood why it was necessary until I turned 30 and realized that my body started to change. Then I met Daria and started working out with her last November. She always knows how to get you out of the boundaries and push the limits, making you fitter, stronger and healthier day by day. I've been working out with her for 8 months and our exercises almost never repeat. In about 6 months I lost weight from 130 pounds to 113 just eating healthy from Daria's nutrition recommendations and working out few times a week. I reached my weight goal 2 months ago and I am continuing to work out with Daria, because my body just keeps looking better, fitter and toned. Working out with Daria changed my life, gave me confidence and got rid of the things I was always ashamed of and shy about such as belly fat, flat butt and even second chin. I wanted to have feminine body and look fit and Daria helped me reach this goal. Daria is an absolute professional, the best trainer in LA. In addition to all of the above, she is an incredibly positive, kind, caring person and really fun to be around.
Are you a trainer?
Get new clients. Change lives.