Jen Cui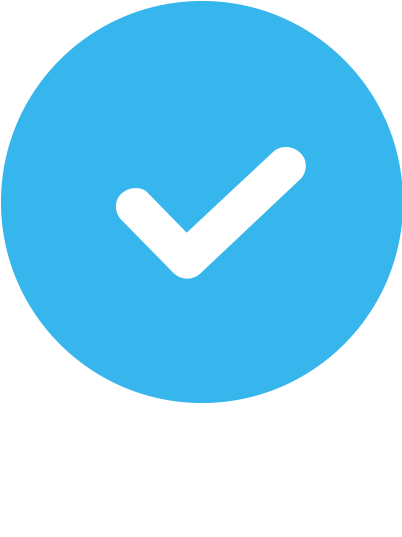 Verified
8 Reviews
Outdoor & In-Home
About Jen
My mission is to inspire, motivate, and cultivate the sense of badassery in women so they can break out of their self-doubt in order to reach their full potential in all areas of their lives.
I've gone through huge transformations in my fitness journey, both mental and physical, and understand the frustration that comes along with it. I've also overcome years of depression, anxiety, PTSD, and suicidal ideation to now live a loving and thriving life filled with passion and purpose. I want to show you that you're capable as well.
My goal is to use fitness and holistic health coaching to help individuals struggling with food anxiety, weight management, body confidence find their freedom from the scale, build strength, and develop a peaceful relationship with themselves.
I go beyond the gym and help my clients feel more confident in themselves, practice self-compassion, and be more mindful so they can make sustainable food choices and healthy workout routines. My best clients who see the biggest transformations are the ones that are self-motivated to create a lifestyle change and believe that their happiness and wellness are worth investing in.
My favorite client story
I was working with a female client who first came to with the goal of weight loss and slimming/toning her arms, abdominals, and thighs (very typical female client goals) and after the assessment, we were able to dig deep enough for her to realize her goals were driven by external pressures (societal pressures, Asian culture, family/friend judgements) and we were able to craft a fitness plan that helped her find joy for the first time in exercise rather than exercise being a source of stress and a result of negatively charged drives. Not only that, but within a week, she told me how much it meant to her that I checked in with her on her sleep and nutrition habits from a place of genuine care and she told me that after our initial conversation decided to develop better sleep habits and even pass along the information to her family and encouraged them to get healthier as well. She left me a testimonial on my website and has been in occasional contact with me since, even after moving across the world a few months ago. This is the impact that I love to have and what drives me everyday.
My favorite exercise
Deadlifts & Box Jump Burpees
My favorite quote
Whether you believe that you can or can not, you're right.
My training philosophy
Always do your best. The key to success is taking small steps and celebrating the little wins. Encouragement, empathy, and education intertwined with pushing people out of their comfort zone so they can grow. Your mind is just as important, if not more important, than your body
My training experience
I've been a certified personal trainer for 3 years, group fitness instructor for over 5 years, and private golf instructor for 8 years. I've worked as a trainer at the Athletic Club in DTLA on the Row, and at the University of Southern California. I'm also a certified nutrition coach and founder of Jen Cui Health.

I studied health and human sciences with a concentration in psychology during my 4 years at the University of Southern California in which I also worked with students transition to healthier diets through my student organization and working with a registered dietitian. I'm also a NASM Certified Nutrition Coach and have a passion for helping individuals transition to predominately plant-based lifestyles.

I'm a holistic health coach specializing in creating sustainable routines for busy women, specifically those who struggle with body confidence and food anxiety. I do this through weekly coaching calls to create a roadmap to success and build good habits one step at a time. I've worked with students at USC through wellness workshops and am a trusted vetted wellness practitioner by WellSet, Chara Health, and Quilt.
Areas of Expertise
Core and Balance

Weight Loss

Muscle Gain

Posture

Functional Training

Cardiovascular Conditioning

Wellness

Dance

Nutrition

Strength Training

Kickboxing

Stress Reduction
NCCA Accredited Certifications

ACE Certified Personal Trainer
Additional Certifications
CPR/AED
Education
BA in Health and Human Sciences from University of Southern California
Who I Especially Like Working With
Beginners, Middle-aged, Overweight/ Obese, Women
Medical Conditions Experience
Anxiety, Asthma, Back Pain/Issues, Bad Posture, Depression, Disordered Eating Recovery, Golfers Elbow, Sciatica, Stress
Training Areas Served
In-home or Outdoor Training
Jen's online fitness classes have been a gamechanger for me. I struggle with accountability and motivation, especially in quarantine, but knowing Jen expected me to come to class helped me to shape a routine for myself. I get easily distracted, but during Jen's classes I completely unplug and am able to fully focus on my workouts. Jen's classes offer everything I always loved about group fitness classes and gyms. Community. Support. Accountability. Jen is always available when I need advice and gives me feedback in the moment to correct my form and ensure I workout my best. Her classes have been an integral part of my 2020, giving me consistency, routine, and community during one of the hardest years of my life. With all the uncertainty in the world, I'm proud of the fitness routine that I have been able to develop for myself with Jen's help. Her classes are an investment in your health and happiness!
I had Jen as my personal trainer for 8 sessions so far and I would like to work out more with her! I used to have unhealthy living habits like staying up late and slept for only a few hours every day for years. I exercised too but that's only because I want to be thinner. I feel like it's not something I enjoyed to do but something I have to do. I have no idea how to workout, how to make plans or using the machines in the gym, etc. I also felt uncomfortable when I was in the gym. Since I met Jen, I can see positive changes happening on me. I started to sleep earlier and cultivated that as a good habit now, after listening to Jen's words that people can feel either exhausted or refreshed when they wake up, it all depends on what they think is more important at night when it's time to sleep. Enough sleep makes me more energetic everyday at work. I used to be guilty eating at night as I thought I would gain weight. Since following Jen's instruction working out, I no longer have that kind of bad feelings. I'm no longer only focusing on the number shown on the weighing scale. I started to enjoy workout that brings me energy and refreshment. Maybe I won't be able to lose weight in a short time, but it doesn't matter at all now. I love my body more than before and I no longer enjoyed the complement of "wow you look thinner than before". I like my friends telling me that "wow you have a better body shape than before" instead. In all I think the biggest difference that Jen has, other than other personal trainers, is that she is really inspiring! She provides you more than just training guides. Workout for me is going to be a long journey and I can never say I know all about it. But I'm so glad that I started this wonderful journey with Jen! I'm more confident and more satisfied with my life now!
Before my journey, I was constantly dieting and feeling awful about myself. I genuinely thought that I was not worthy of anything good. Jen has helped me to challenge my negative beliefs and find more peace with food. I also feel like Jen has helped me to understand that whatever I am feeling is okay and to not fight how I feel. Jen has helped me understand my spirituality more and I have developed such a confidence with my body and personality that I am so grateful for. I have also developed a trust in others and the world that I did not have before.
I love having Jen as my workout instructor! She is quirky and upbeat and always finds the right words to help me bring my A game during each workout. I really appreciate that she takes the time to check in with me during these remote workouts. A helpful tip on my form, a kind word after a brutal round of burpees. She has a gift for this. But really, the only thing you need to know about Jen's workouts is that my boyfriend and I haven't missed a single one during the past six months.
I met Jen through her weekly Zoom workouts. Always with a genuine smile on her face, she made exercising so much fun, that joining her workouts quickly went from "I have to do this" to "I really want to do this". At a time when everything else felt uncertain, her 5 pm - 6 pm workouts became non-negotiable. When I started working with Jen in her role as a health coach, I used her workouts as an example of something I was willing to protect by setting boundaries around it. Setting boundaries was mostly an abstract notion for me. I would give of myself freely, rarely worrying about the consequences to my own physical, mental and financial health. So I would send Jen donations even after signing up for her Unlimited class pass. She acknowledged that generosity and was grateful for it. As someone who thrived on her interaction with large groups of people in a physical space, she was facing unique difficulties during this pandemic. But, one day, she returned my donation and refused the next one too, knowing full well that these donations were enough to cover rent at a time when her and Sam had to suddenly move to a new place. It was her way of showing me with her actions what she had told me in words: "Have faith in people. Even when we suffer, we grow. It is not your burden to save everyone." She is too young to be this wise, but she is. I have already recommended working with her to another friend of mine. I look forward to continuing my work with Jen until I find the parts of myself that made me happy before I let them go to become what others needed me to be.
I have been working with Jen since August of 2019, and since then, my workout and eating habits have changed drastically (for the better!). During our first few sessions at the gym, she taught me to really prioritize my form over everything, and not to let other more experienced gym-goers intimidate me from working out on my own time. I also love how Jen embraces people of all different body types and levels, and knows how to modify certain movements when they seem daunting at first. I've been more consistent than I've ever been with my workout sessions, including a weekly session with Jen. I have also been making conscious efforts every day to give my body the nutrients it needs, and striving to grow more confident as a person. It is Jen's constant positive reinforcement that keeps me on my toes throughout our sessions. She has been an empowering role model for me, and will continue to serve as one for many others!
I had Jen as a personal trainer for around 6 sessions. I am someone who had not really worked out before and had a bit of "gym intimidation," and Jen was super helpful in getting me more comfortable with various equipment and exercises. She is also super knowledgeable and was really good at customizing all my workouts. I would highly recommend her to anyone looking for a personal trainer!
I worked out with Jen for three months almost 6 times a week and as part of our plan she [taught] me how to meal prep. Jen knows what to tell you to stay motivated and keep going. I felt like she truly cared about me and my progress. She stayed really adaptable and gave me homework if we weren't able to work out together. I created a stable routine and became "independent" in the gym she taught me how to use machines, breath properly and hold the right posture. I must say I am grateful that I had a chance to workout with this amazing person.
Are you a trainer?
Get new clients. Change lives.