Minnesota Personal Trainers. Delivered.
Find Your Trainer delivers you the best personal trainers in Minnesota.
Train with a vetted and certified personal trainer
anywhere - a gym, your house, office, hotel or outdoors.
How Find Your Trainer Works
Find Your Match
Find the perfect personal trainer near you based on your goals, your personality, your lifestyle and your body.
Train Anywhere
Work out with trusted and vetted local trainers at your home, building gym, outdoors, or the gym. We'll bring the equipment.
Book & Pay With Ease
Effortlessly book and pay for a training session directly from the trainer's profile.
The Best Personal Trainers in Minnesota
Minnesota's Top In-home Personal Trainers
Best of 2018 - Check out these highly rated in-home personal trainers in Minnesota
Makal (Mac) Riley
(10 reviews)
Time. Effort. And Energy. One of Mac's many mantra's! And as your trainer Mac will bring these things along with his expertise and positive energy each and everytime. No matter your fitness level Mac will motovate and design a plan to maximize your results and focus your technique. Mac will also coach you so that when you train on your own you can do it with a deeper understanding and knowledge of how your body and muscles work. Where so many trainers attention sprays to their phones or idle chat amongst co workers and members Mac can typically be found buried in a text book studying and working hard for his clients. If you are a weekend warrior like me or a gym rat or have physical limitations Mac is your trainer. I have seen him working with the same energy with clients of all shapes and sizes. Since working with Mac I have seen amazing results and muscles in places ive never had in 30 years LOL. I cant give anyone a stronger recommendation than i would Mac. I have no doubt he would be successfull in any field he pursued. Get on his schedule. Take a chance. Bring your time. Energy and effort.
Train with Makal (Mac)
Terry Wosmek
(4 reviews)
I have been working with Terry for over a year now, and I'm so happy I hired her to be my trainer.I feel better than I have in years thanks to her! I felt more confident working out in my own home, so she comes to my home 1-2x weekly. She also has helped me with meal prepping. "Homework" workouts to do in between our one on ones, holding me accountable and sending motivational messages throughout the week, & has taught me how to use anything around me to work out so I don't have excuses on why I "couldn't workout". I could go on & on about Terry and her training sessions, but give her a try to find out for yourself
Train with Terry
Brian DeKuiper
(1 reviews)
This is an amazing place. My former career was physical education and coaching. That was many years ago, and like most of us - was never time and never made time to stay healthy physically. Strong Tower fitness helped to change that. Of course it is ultimately up to us, but the work that Brian and Amanda along with their staff - they drive you to want to do better. The work is hard (just like this morning) but it is never undoable. And as a former P.E. teacher what I appreciate is making sure we work hard, but not hurt ourselves. Brian is highly knowledgable of wholeness of health of body and mind - it is all inclusive to help us train. Resources for healthy eating are made available. The Almond flour pizza crust is awesome - and I am from Chicago and love my Chicago style pizza, so trust me! Anybody can go and work out and sweat. The goal here is to change bad habits and build healthy habits of diet and movement. I appreciate that Brian, Amanda and staff are genuinely concerned with making a difference. Zero intimidation. I often tease Brian about "who makes these exercises up?" Which is simply a fun way to acknowledge the good workout that we are getting. The exercise program is not the same every day - they change them up with great variety, but the same body parts get the workout that you need. As I said, I am a former P.E. teacher, and Brian has taught me things that I had not thought of or remember being taught, and how important they are. Exercises are well thought out and work with all part of the body in large and small ways. Additionally; those whom we work out with are friendly and hard work all at our own levels and speed - Brian and Amanda have created an atmosphere were everyone is comfortable regardless of our level of fitness and age. And that is so important to make folks comfortable to take those first hard steps to begin to regain a healthier life style. I can not recommend more - to take those first steps and experience Strong Tower Fitness! I will be moving away from the area soon - and I will miss these workouts - but I am committed to keep up the hard work ... Thank you Brian and Amanda and God bless.
Train with Brian
Sarah Czepa
Training Philosophy:
I have loved & worked in the fitness industry my whole life. I truly enjoy teaching others how to become healthier and helping them make that commitment to health, when the client is ready for that step in life. I am committed to those who are "committed to themselves" and look forward to teaching you to most effective way to reach your fitness goals. My Philosophy since my Junior year of high school is "take your body where your mind wants to go"!

I love to really get to know my clients so I know how hard I can train them or if I need to take it easy on them. Each client comes in looking for very different goals, training needs & different levels of intensity. I make sure that I evaluate each client before each session with just asking them about themselves so I can match the perfect workout for them for the day.

I also have trained many clients that are just wanting a new workout every 4-6 weeks, so after some discussion, I find out what there wants and needs are, come up with a program that will meet that criteria and I check in with them to keep them on track, follow up as need be to keep them moving forward.

Young Athletes - such a love for them but boy are they not balanced and really need to work on coordination. I LOVE that challenge and their aspirations to improve! I have 3 young boys and just delight in watching them grow in their movements!

Female Athlete of the Year, NCAA DII14 Time All - American NCAA DII - Swimming.
Train with Sarah
Ron Trester
I have multiple sclerosis and decided to quit giving up. I lost 50, no longer wear an eye patch or leg brace. I can speak so others can understand me. I have been able to stand on my own and even walk a little. I don't aspirate when I swallow and so much more. That inspired me to help others to achieve similar goals. Most of my clients are seniors. It's a joy to help people attain their goals and get healthier. I really like training at senior centers and apartment settings that have their own fitness facilities.
Train with Ron
Karen Marcouiller
When I started running and lifting weights in my 20s, I knew I had found my passion. I've now been personal training for over 20 years and have helped my clients improve their lives by becoming healthier, stronger, and more confident.

I believe in a team philosophy to help my clients be their best. "We're in this together." I'll provide as much push as you need to ensure you work out to your full potential during our time together. I'm a strong believer in the value of exercise and the positive impact it provides.

In my free time, I like to read, run, ski, travel, cook, enjoy a good glass of wine, and spend time with my three teenage children.

"Exercise can change how you think, how you look and your entire life."

Train with Karen
Alyssa Amys
I have been on my own personal fitness journey for going on two years. I've trained/worked out at home to lead a healthier lifestyle and gain strength and more energy (and an added bonus of muscle definition!). A little over six months ago, I decided that I wanted to pursue fitness as a career, so I completed my certification as a personal trainer through ACE. I look forward to helping people reach their personal goals and live healthier, more active lives!
Train with Alyssa
Joe Meier
Whether you want 1 on 1 attention, a trainer with experience for a small or large group of people, or just a progressive written plan sent directly to you to keep you on track based on your own personal fitness level, I can help you. I've worked with people of all ages and ability levels in small and large settings. I enjoy creating exercise plans that tailor to every client I have. If you don't like an activity or exercise, I'm happy to change it to something else. This is about you finding the happy and healthy lifestyle that works specifically for YOU.

My training philosophy revolves around specificity, fun, and challenge. This applies to designing sport-specific, time-specific, or goal-specific programs based on a client's goals. I choose exercises and activities that my clients don't hate because if they don't like what they're doing, it's going to be very hard for them to stick with it. Lastly, I challenge my clients because that's the only way they're going to improve. I choose exercises that challenge not only strength and flexibility but also balance and coordination.
Train with Joe
Katherine Lantto
Kat has worked in the fitness industry off and on since the age of 19. She will soon approach 20 years in the field! Though she holds a Bachelor's degree in Art Studio from the University of California at Santa Barbara (UCSB), her calling has always been in fitness.

Kat got her start working in the fitness industry as Navy Fitness Coordinator. In addition to coordinating mainstream fitness classes and personal training, she helped coordinate and run semi-annual physical readiness assessments and administer remedial physical fitness training sessions for active duty sailors.

Kat has been a middle school and high school swim coach, practiced "stand-up" American Kickboxing and managed various other mainstream fitness programs.

Kat's favorite workouts always involve Kettlebells but when she's not at the box you can find her at the pool working on her breaststroke!

Kat is also an adjunct faculty instructor in Personal Fitness Training at Vatterott College, wife, mother of two human babies and one fur baby.

Qualifications:

CrossFit Level 1 Trainer
Personal Trainer, American Council on Exercise (ACE)
Group Exercise Instructor, Aerobics and Fitness Association of America (AFAA)
Sport Yoga Instructor, National Exercise and Sports Trainers Association (NESTA)
Indoor Cycle & Kettlebell Instructor, National Exercise Trainers Association (NETA)
Pound® Certified
Train with Katherine
The Minnesota FYT difference
Find Your Match
Our approach is different. We recommend personal trainers in Minnesota based on you. Your goals. Your schedule. Your location. Your lifestyle. After all, this is personal training.
Find Your Match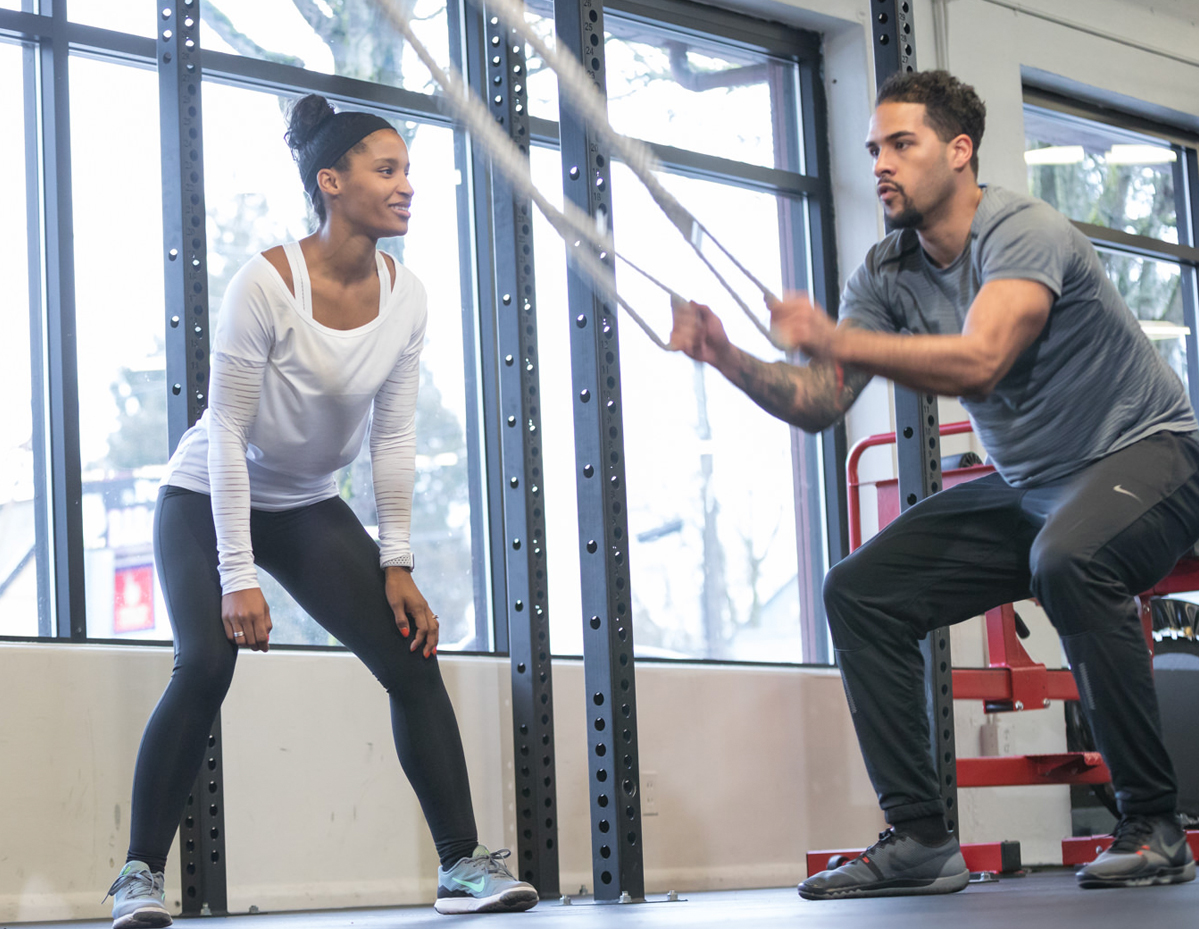 Find Your Trainer is proud to partner with the American Council on Exercise to achieve our shared mission to get people moving safely and effectively. With over 30 years of experience and over 70,000 professionals holding NCCA-accredited certifications, ACE continues to set the gold standard.
Learn More
Train In-Home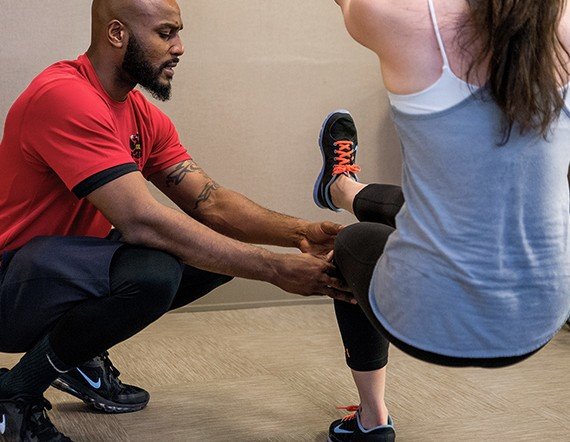 Our trusted and vetted Minnesota personal trainers will meet you at your home, office, hotel or at the park. Schedule when and where it's most convenient and comfortable for you. And we even bring all the equipment.
About In-Home Training
Simple & Affordable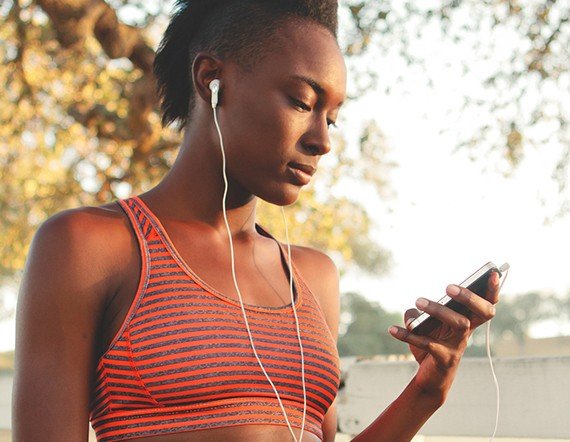 Search, schedule & pay for personal trainers in Minnesota all from your desktop or mobile device.No sales pitches and no back and forth. No memberships. No contracts. No expensive packages.
Trusted & Secure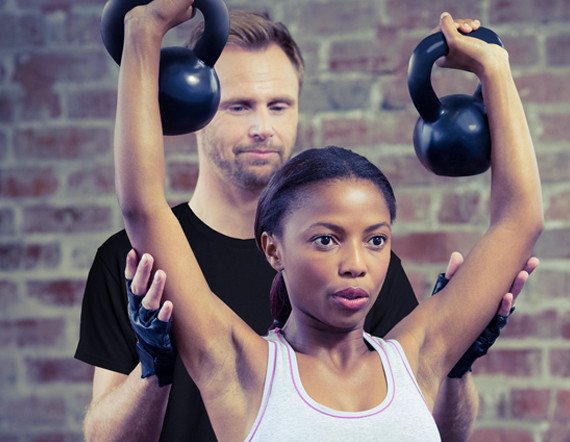 Pay securely and train safely with a vetted and insured Minnesota personal trainer.
WHY YOU NEED A PERSONAL TRAINER
Faster
"My trainer is committed to getting the most out of the workouts and to reach beyond what I'd otherwise do by myself."
-ERIC M.
Exercising with personal trainer is the fastest and most effective way to increase your strength, cardiovascular fitness, and lean body mass.1 Period.
Effect of supervised, periodized exercise training vs. self-directed training on lean body mass and other fitness variables in health club members. J. Strength Cond Res. 2014 Jul;28(7):1995-2006.
Stronger
"I've been challenged. I've exceeded what I thought were my capabilities. I'm stronger now than I've ever been. I've never felt better."
-PATTY D.
Do things you never thought possible. Run that race. Fit into clothes you love. Get ready for that big day. Feel stronger and healthier than ever.
Smarter
"I love the personalization I get with each workout. My trainer is flexible to work with and welcomed me at my level of fitness so I didn't feel intimidated. But my trainer also pushes me farther than I ever thought I could go."
-TIFFANY R.
The right personal trainer will observe where you're at and take you where you want to be with a tailor made plan to help you to achieve your goals based on your body and your lifestyle.
Safer
"I was educated on the value of proper form and technique and couldn't have gotten to the point I'm at without personal training."
-KEVIN T.
Personal trainers specialize in the sweet spot between knowing your limitations and pushing you to the next level. You will always be improving and focusing on thoughtful training as a means of staying injury-free.
...And Fun!
"Every workout is a little bit different so my body and brain don't have time to dread what's coming! It's fun and interesting and, most importantly, super effective and efficient."
-MAGGIE G.
We know what physical fitness is about more than a workout. In order to see the results, consistency is key. A trainer will keep your workouts fun and challenging so that you stay motivated to achieve your goals.
THESE THINGS COST ABOUT THE SAME AS A PERSONAL TRAINING SESSION
There are splurges and necessities. All of the below items are similar in price to a training session but won't make you feel half as good. Invest in yourself!
MOVIE TICKETS & POPCORN FOR TWO
DINNER OUT AT A RESTAURANT
10 Minnesota Personal Trainers
Specialties:
Core and Balance
Strength Training
Weight Loss
Sports Performance Training
Cardiovascular Conditioning
Cross Training
Certifications: NETA Group Fitness Instructor, NETA Certified Personal Trainer, BS in Kinesiology, Master's of Education in Applied Kinesiology
Training Locations: Brownton, MN - Buffalo Lake, MN - Cokato, MN - Cosmos, MN - Darwin, MN - Dassel, MN - Glencoe, MN - Hector, MN - Howard Lake, MN - Hutchinson, MN - Lester Prairie, MN - Litchfield, MN - New Auburn, MN - Plato, MN - Silver Lake, MN - Stewart, MN - Winsted, MN
1-on-1:
$49/hr
|
Partner:
$37/person
|
Small Group:
$16/person
I am an elementary physical education teacher with a background in sport and weight loss training. I love working with someone who is ready to make a change! I encourage people to find their healthy lifestyle and create a balance. I have experience working one-on-one, in pairs, and in small or large groups. I have a large amount of experience working with youth, teenagers and young adults, and more recently adults and seniors. My training style first starts with my clients and understanding what their goals are and what they like and dislike. From there, I create different types of workouts to show my clients all different ways to get exercise. Whether it's strictly lifting weights, a circuit, high intensity interval training, body weight exercises, outdoor, or a combination of various types, I try to keep it intriguing and fun with a little bit of challenge added in the mix. I feel it's important to keep exercising something you want to do rather than a chore or something you are forced to do. I would love to help you, your family, friends, coworkers, or athletic teams either in person, in-home/work, or online!