Morgana Tessler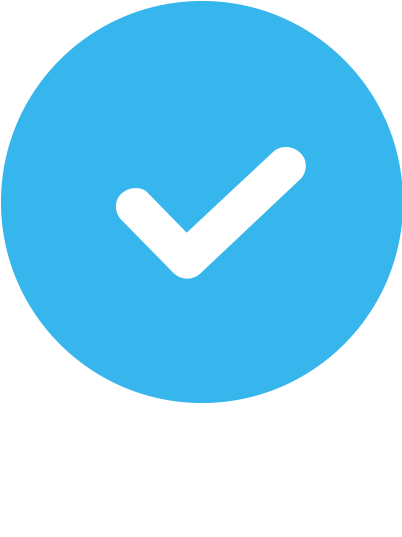 Verified
21 Reviews
Virtual Training Only
About Morgana
Morgana specializes in working with professional New York women by creating in-home personal training sessions throughout NYC that are safe, effective, and enjoyable for mature women, prenatal and postnatal women, or women living with injuries or aches and pains caused by issues such as arthritis, osteoporosis, or joint replacement.
Areas of Expertise
Core and Balance

Flexibility and Mobility

Posture

Functional Training

Pilates

Yoga

Injury Prevention

Stress Reduction

Wellness

Corrective Exercise
NCCA Accredited Certifications

ACE Certified Personal Trainer
Additional Certifications
RYT 200 Yoga Alliance, LindaFit Pilates Mat, CPR/AED, ACE Certified Orthopedic Exercise Specialist, PROnatalFitness Pre-Postnatal Exercise Education
Who I Especially Like Working With
Peri/Post-menopausal, Post-rehab, Pre/post-natal, Rehab, Seniors, Women
Medical Conditions Experience
Arthritis, Back Pain/Issues, Bone/Joint Injury, Hip Pain/Issues, Knee Pain/Issues, Piriformis Syndrome, Sciatica
Morgana is an extraordinary trainer and person. You feel empowered when you work with her.
Morgana was amazing in my pre and post natal body work. I was able to stay active during my pregnancy which really helped me during labor and the months after delivery. I really like how she explains proper form and helps me understand how my body functions. She also helped me close my diastisis recti very quickly after pregnancy. I've recommended her to friends and mom groups, you'll enjoy working with her!
Morgana is a trainer with deep knowledge of the body and of movement, and she brings this knowledge to creating an effective, tailored regime for each of her clients. She has taught me how to build the foundations of good posture, something I have always struggled with. She will make small corrections to a pose or exercise that I'm doing, and I can feel how those small corrections make a world of difference in accessing the correct muscles. Morgana's demeanor is exactly what I was looking for - there's no bootcamp-style shouting, rather she provides positive encouragement with no judgement. She listens thoughtfully to her client's needs and limitations and strives to create a program that will serve them best. I appreciate how she will vary a class or session to meet clients' needs and to keep workouts fresh. I have also attended a few of her lifestyle workshops focused on nutrition, and I learned a lot about making healthy food enticing and exciting. I give Morgana my highest recommendation!
I was suffering from abdominal separation for 7 years and no one ever told me that there is an option available aside from surgery. It came to a point where coughing, sneezing, running or getting up the wrong way comes with pain. For some miracle, Morgana who once was my Pilates instructor sent out an informational email about abdominal separation and right there and then, I emailed her for consultation. Few months later, my pain is gone and even running long miles does not bother me anymore. My belly button is now pointing inwards and my tummy looks better. It takes a lot of patience and hard work but its worth it. Thank you Morgana!
Working with Morgana and healing my diastases was a life-changing experience. I improved the strength of my core, flatness of my belly and my back posture. Truly incredible. Morgana is informative, flexible and kind. I would recommend her to anyone interested in healing their diastases or generally becoming more aware of their body.
Morgana was so nice and accommodating. She really listed to my concerns and seemed to pinpoint the exact exercises needed to help. I look forward to working with her again.
Morgana is a wonderful person and a wonderful trainer. It's obvious she actually cares about her clients and does her best to help enrich their lives through learning about their bodies. Highly recommended.
Morgana is a supportive and patient therapist. She has greatly helped me work through some post-surgical muscular issues. I highly recommend her if you need some guidance and help working through a program.
My husband and I have been working with Morgana for almost two years. We both like her a lot. We have had other trainers before. Morgana is the most responsible and reliable trainer we've had. She listens to what clients say carefully. I fully trust her, and I never need to worry about any potential injuries, as Morgana is very knowledgeable and cares about her client's general health as a whole. She also provides me with dietary suggestions. We will keep working with her.
I have been working out most of my life, but have never had the results I have achieved with Morgana. My husband works out with her too and is in the best shape of his life. We are both in our 50s and have very different workout styles and Morgana's depth of knowledge of multiple exercise disciplines has allowed us to achieve our goals.
I have been working with Morgana for almost 2 years and have noticed a big difference in my posture, balance and general fitness. She has the ability of working on your personal needs. Will devise specific exercises to deal with a particular problem, always in a most caring way. I value her dedication and professionalism. I value Morgana's attitude, I feel that working on everyone of my issues is a personal challenge to her. She will never give up on you!
Morgana is an extraordinary fitness instructor I have known! My parents received orthopedic personal training from her and they were able to lower their cholesterol and blood sugar levels within just a few months. She demonstrated each workout very clearly so that my parents could workout on their own with correct technique and posture. She is quite competent and genuinely cares about the wellbeing of her trainees. I highly recommend Morgana as a fitness instructor! She indeed is the best of the best!!!
Lifestyle by Morgana is a joy to experience. As a fairly long time client, but having reached a ripe old age, her sessions have greatly benefited both body and brain.. As one with peripheral artery disease, Morgana has created a series of exercises designed for my specific needs, incorporating Pilates, Yoga and elements of physical therapy, to condition and develop mind and body to freer movement with a lot less pain and stress. She is a knowledgeable, delightful, instructor, and I look forward to her teaching and our twice weekly sessions. which are visited and revised whenever required, all in the name of fitness and a good, healthy lifestyle.
Morgana is an amazing trainer. She is considerate and encouraging but stills knows how to challenge you appropriately. For the first time in my life, I actually enjoy working out. I started with her while pregnant but am still training with her 9 months later. Highly recommend.
I've had several personal trainers over the years. To say that Morgana changed my life would be a vast understatement. Her attention to detail and form, coupled with her ability to connect on a personal level is what sets her apart from the other trainers I have worked with. Morgana has taken me a very long way and I am forever grateful.
Morgana is a wonderful yoga/Pilates teacher. She customizes our sessions to my needs, is very knowledgeable and an all around wonderful person. I cannot endorse her enough!
She knows a lot about yoga and working with a variety of ailments.
Morgana helps me live into my mantra 'be young at any age'. She works with me and my physical therapist so I can continue to live life fully, and walk 10,000 steps daily to my meetings as a coach to CEOs all around Manhattan.
We've invited Morgana to lead meditation and mindfulness workshops twice at my college and everyone loved it. Morgana is great to work with and her workshops have inspired us to begin a more regular wellness program in my department.
Morgana meets me where I and my body are in that moment. If some exercises that were great one week do not feel right during a session, she readily modifies or eliminates it for that session. We only work with what my body tells me and that has enabled me to build and maintain core strength and flexibility.
I've been working out with Morgana for the past five years. She is amazing! She has a wonderful manner, is very knowledgable and insightful, and always mixes up our workouts to make sure that I am getting the exercise I need and want! A++++++ :)
Are you a trainer?
Get new clients. Change lives.