North Carolina Personal Trainers. Delivered.
Find a Personal Trainer in North Carolina
Find Your Trainer delivers you the best personal trainers in North Carolina.
Train with a vetted and certified personal trainer
anywhere - a gym, your house, office, hotel or outdoors.
What Our Clients Are Saying
The Best Personal Trainers in North Carolina
North Carolina's Top In-home Personal Trainers
Best of 2017 - Check out these highly rated in-home personal trainers in North Carolina
Nick Platt
(1 reviews)
Nick is an amazing trainer. I've been going to him for training/boot camp classes for several years and it's always a great workout. He has different group classes each day of the week so you can target your workouts to best suit your needs. He's positive, great at motivating you to do your best and, in addition, he's just a great guy that really wants you to succeed. I would definitely recommend Nick and Platt-Form!!!
View full profile
Larry Bratcher
Larry Bratcher is a Z-Health Certified Trainer, NASM-CPT, PES, and CES. Larry has played basketball professionally for 10 years. After graduating from Fayetteville State University, Larry went on to play in the CBA, IBA, and USBL in the United States. Larry played in Professional Leagues in Bahrain, Belgium, Canada, China, Columbia, Germany, Iceland, Jordan, Kuwait, Mexica, New Zealand, Romania, Saudi Arabia and Syria.
Larry works with NBA and Professional International players throughout the year to develop and improve each player's game. Larry has mastered the art of marrying sports science, skill development and nutrition to build a complete athlete. He offers training in sports performance movement, conditioning, strength training, position specific skill and injury prevention to name a few.
View full profile
Andrew Larregui
I chose to become a personal trainer to help anybody looking to better their lives through fitness. I know how it feels to be lost and not knowing where to start. I am the solution to all of your strength, nutrition, and weight loss goals. I am excited to meet and help new people!
View full profile
Kim Miller
My focus is working with the mindset of my client in all facets of health. I take what I do seriously and I try to make sure we are a good fit by going through an interview process. This lets me know the commitment and motivation of my client. I love the challenge of change and I love what I do! I make training fun, challenging and effective.
View full profile
Jeanie Gleason
Jeanie has a passion for fitness, martial arts, and helping others achieve their goals. Understanding everyone is a unique individual, so your plan will be specific and tailored just for you. Our sessions will be different every time to promote overall body conditioning and fitness, and avoid boredom. You will be training in a state of the art facility with all new equipment. Adults and kids of all shapes, sizes, and fitness levels welcome. Jeanie has studied TaeKwonDo, Karate, Mauy Thai, boxing, kickboxing, and MMA over the years. Her enthusiasm and participation in different races led her to receive her Spartan SGX Coach Certification, and now helps people prepare for their first race. Past clients have reaped the benefits of our fitness programs and have lost weight, got stronger, and are now committed to fitness.
Additional specialty certifications: Master Level Coach Certification from Greg Jackson's MMA Academy, and Six Gun Striking Instructor Certification from Brandon Gibson.
View full profile
Roslyn Samuels
"I started perfectly portioned to save myself, to keep me accountable for eating right and working out while helping other do the same."
Hi I'm Roz! I'm a certified personal trainer and certified specialist in fitness nutrition. I work out of my private studio in Knightdale. I'm not just the owner.. I'm a client, too!

I truly believe, if you want to motivate others… you must practice what you preach and lead by example. I personally practice my company's core principles daily and I am a product of the results. By choosing Perfectly Portioned Fitness you will receive a passionate professional trainer that will be by your side every step of the way. I will provide you with a customized program that will be the key to your success. We will be 100% focused on you and you goals.

I offer 1on1, small group training, kids power hour and online training.
View full profile
Sakina Zollicoffer
I am a wife, mother, entrepreneur, and lover of life. I am a National Academy of Sports Medicine certified personal trainer, health educator, motivational speaker, owner of Sakina Renee FIT, and SR Wellness. Meeting my clients where they are mentally and physically is my mantra for success. My love for health and wellness began with my own personal journey of finding myself mentally, physically, and spiritually. Along this journey I lost over 45 pounds, overhauled my diet, and continue to strive for optimal health. I decided that I wanted to make a difference by helping others become better versions of themselves through healthier lifestyle choices. After I became a certified personal trainer I returned to school and obtained my Masters Degree in Health Education and Promotion to expand my practice. My personal experience, client base, and education have led me to specialize in fitness for women and workplace wellness programs. I do not believe in the one size fits all approach. I tailor my programs to meet the needs of each client. This is what separates Sakina Renee FIT and SR Wellness from other programs. My mission is to inspire, motivate, and EMPOWER individuals to lead healthier lifestyles through personal training, health coaching, and health education and promotion.
View full profile
Faith Engen
I am a Certified Personal Trainer through ACE, the American Council of Exercise. I plan on obtaining my certificate in nutrition as well as wellness coaching. I offer virtual training/coaching which involves a complimentary 4-week fitness plan, or you may purchase a customized training plan, an example meal guide and grocery list, as well as check ins and weekly emails for motivation, tips, and recipes!
View full profile
Loryn Wurst
I do not use a "one size fits all" program for my clients. Every client gets a customized program that is designed to help them get from their point A to their point B. During our sessions I am attentive, interactive, and in the moment with you. Each session is different and planned according to how your body feels that day, what needs attention, and what your specific goals are. I keep my client base to 10 clients or less so that I can give each one the attention and dedication that they deserve out of their trainer. I am always available through phone or text and even check in on the weekends or days we don't train together to make sure my clients are doing what they need to be doing to reach their goals.

How much effort and work you put into something will greatly determine your outcome and success.
View full profile
FYT's Featured North Carolina Personal Trainer
Nick Platt
Nick Platt, Founder of the Platt-Form Performance and Athletics, has been part of the sports, health, and fitness industry since 2007 when he began his undergraduate degree in Exercise and Sports Science with a concentration in Kinesiology from East Carolina University. He has been an athlete his whole life leading to passions in health & fitness, athletics, and overall human performance improvement. These passions also led to him competing for 2 seasons of college football. Upon graduation in 2009 Nick trained for several sports performance companies and health clubs in Charlotte as a sports performance coach and personal trainer. He also spent time as a strength and conditioning assistant with the Carolina Panthers in 2010. In 2013 Nick completed his Master's degree in Education with a concentration in Sports Management from Wingate University. During that period, he also spent time as the student-athlete Life Skills assistant within the UNC Charlotte athletic department. Most recently he completed a Postgraduate Certificate program at UNC Charlotte to become a Learning and Development specialist.

In his spare time, he enjoys reading nonfiction, working out with his wife, and he loves watching Notre Dame and Carolina Panthers football. Nick, his wife Kelley, and their two young daughters Teagan and Quinn live in the Ballantyne area of Charlotte, NC.
THESE THINGS COST ABOUT THE SAME AS A PERSONAL TRAINING SESSION
There are splurges and necessities. All of the below items are similar in price to a training session but won't make you feel half as good. Invest in yourself!
MOVIE TICKETS & POPCORN FOR TWO
DINNER OUT AT A RESTAURANT
More North Carolina Personal Trainers
The North Carolina FYT Difference
Find Your Match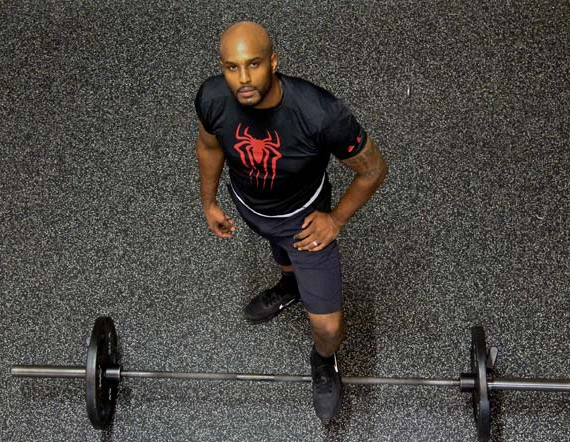 Our approach is different. We recommend personal trainers in North Carolina based on you. Your goals. Your schedule. Your location. Your lifestyle. After all, this is personal training.
Find Your Match
Train In-Home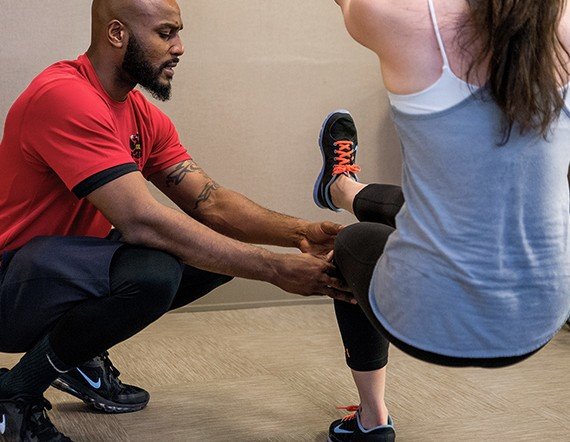 Our trusted and vetted North Carolina personal trainers will meet you at your home, office, hotel or at the park. Schedule when and where it's most convenient and comfortable for you. And we even bring all the equipment.
About In-Home Training
Train With Friends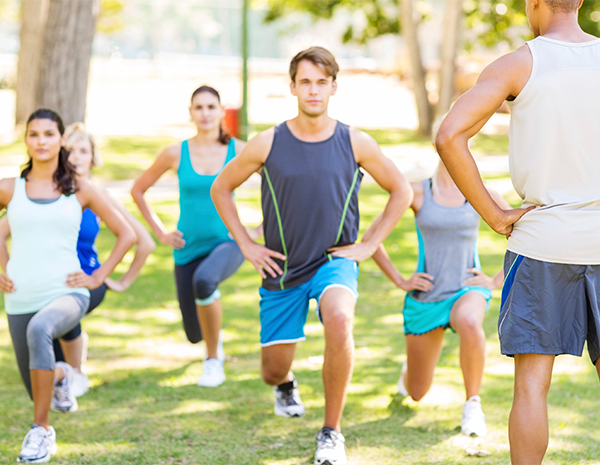 Train with a partner or up to 5 of your friends with Partner & Small Group Training session options. A North Carolina personal trainer comes right to your door! Split the cost, have fun, and bring new meaning to the phrase "squad goals".
About Partner & Small Group Training
Train at Top Gyms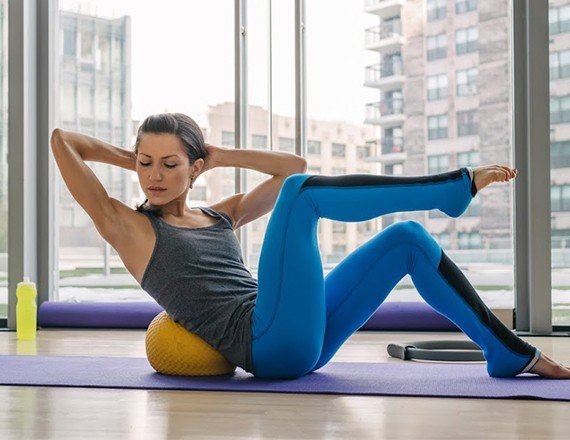 We've partnered with the best personal training gyms in North Carolina so you can train at the top gyms and studios in the city. You never need a gym membership to book a personal training session.
Simple & Affordable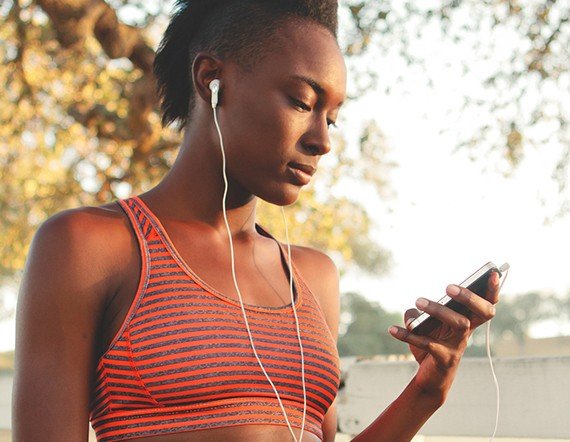 Search, schedule & pay for personal trainers in North Carolina all from your desktop or mobile device.No sales pitches and no back and forth. No memberships. No contracts. No expensive packages.
Trusted & Secure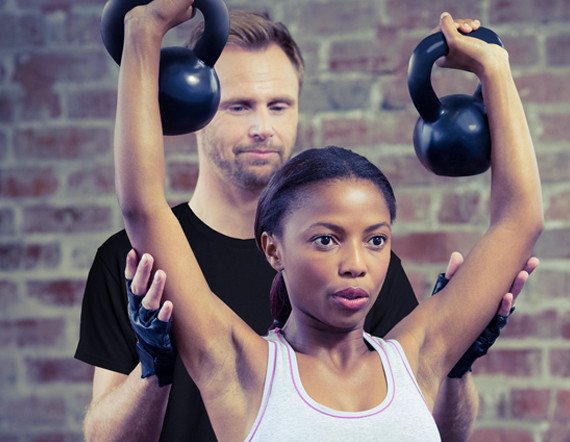 Pay securely and train safely with a vetted and insured North Carolina personal trainer.
Previous
Next