North Carolina Personal Trainers. Delivered.
Find a Personal Trainer in North Carolina
Find Your Trainer delivers you the best personal trainers in North Carolina.
Train with a vetted and certified personal trainer
anywhere - a gym, your house, office, hotel or outdoors.
What Our Clients Are Saying
The Best Personal Trainers in North Carolina
North Carolina's Top In-home Personal Trainers
Best of 2017 - Check out these highly rated in-home personal trainers in North Carolina
Andrew Fidler
(5 reviews)
Andrew and I have been friends since I first moved to Raleigh in 2013. I moved in with him May 2016 right after he broke his back from being run over on his motorcycle and consequently lost his job. I believe that event is what really motivated him to become a PT. At that time, I wasn't working out that often and he was in a back brace and couldn't do too much of anything. When Andrew decided to become a PT, he came up with the idea to train me so he could get some practice while learning to PT as well as pay me back for helping him out. A win-win situation. Andrew trained me for about 4 months total (all while recovering from his accident) until him and I both decided that I had learned enough from him that I could continue on my own. Thanks to him, I've learned how to properly train myself and live a healthy lifestyle. He taught me the correct form on every workout, how to push myself beyond my limits, and how to eat right. We started with strength conditioning and I was able to increase my bench press from 175lbs to 255lbs and my leg press went from an unknown value to 920lbs which I know I couldn't have done before training with him. My weakness had always been in my core and my stamina. He taught me many different core workouts and educated me on keeping up my HR in order to burn more calories and increase my stamina. I can now easily run a mile in less than 8 minutes and I've got the 6 pack abs that I had always wanted but could never reach on my own. And most importantly, I've gone from weighing 205lbs to 178lbs in the past year because of his nutritional knowledge that he has taught me. Having Andrew as a PT has been nothing less than rewarding. His enthusiasm and motivation is contagious. He helped me figure out what it is that motivates me. He taught me what I needed to know for my health and safety in the gym and has made working out something I look forward to every day. Being his roommate does have its pros and cons though. Pros include having access to all his weights and gear as well as always being around someone as energetic and athletic as him kind of rubs off on you and make you want to be the same way. Cons would solely have to be his love for pizza. He encourages a healthy lifestyle but I'll be damned if we don't eat pizza more than the average American. Yay cheat days! All joking aside, I couldn't ask for more from a Personal Trainer. He really wants you to become the best you that you can be. He will guide you every step of the way and will make you enjoy it. Cheers.
View full profile
Andrew Larregui
I chose to become a personal trainer to help anybody looking to better their lives through fitness. I know how it feels to be lost and not knowing where to start. I am the solution to all of your strength, nutrition, and weight loss goals. I am excited to meet and help new people!
View full profile
Thomas Huffman
I have been training for 4 years now and I am passionate about changing people's lives. I have a thorough background in kinesiology as well as exercise physiology. My bachelors degree from Campbell University as well as my masters degree from the University of Tennessee has provided me with the proper tools to be a trainer. I have trained people that range anywhere from 5 to 90 years old that includes athletes, rehab patients, rotator cuff problems, knee injuries, and cardiac patients just to mention a few. I can modify any exercise as needed and am accommodating every single one of my clients.
View full profile
Phillip Parker
I am eager to assist you on getting started on your fitness journey. I make training sessions both fun and challenging. Together we can achieve your fitness goals.


View full profile
Kerri Davis
First, I'd like to meet with you for a free consultation so I can learn about your goals, exercise history, and any medical conditions or injuries that you might have. Next, we will come up with an exercise and/or nutrition program fit to your specific needs. You can expect to lose weight, tone up, gain flexibility and strength, and increase your energy. You will look and feel your best on the Fit to You program!

Each workout should be customized to your goals and current fitness level. If you enjoy the workout, you will be more likely to stick to it.
View full profile
Joanne Anderson
Working out should be safe, effective, and FUN - I'll work with your definition of that. My goal is to help you respect and admire your body and all it does for you.

Fitness should be fun, and it is a progressive process. Strength and cardiovascular endurance are important; so are flexibility (of mind and body), balance, and mobility - full range of joint motion without pain.
View full profile
Erin McMillon
Learn to love and appreciate exercise! Working out doesn't always have to be hours on the treadmill. Allow me to help you meet your fitness goals through a variety of intense but fun workouts. Learn skills that you can use throughout your life so you can maintain your accomplishments. Beginners, work with me to learn correct form to improve strength training. Advanced athletes, improve even further with endurance drills and advanced weight lifting skills. Workouts are designed specific for each person and their fitness level.
View full profile
Josh Kompf
We will conquer your health and fitness goals, and then make new ones! I am a former US Army Green Beret who combines my unconventional training style with the latest and most proven techniques from my top tier certifications. Come train with me and you will know what your limits truly are. We will train outside your comfort zone and make the most important lifestyle change you have always wanted. I have a proven track record of results and accountability. I offer a variety of personal training packages, small group training, boot camps, nutritional guidance, and life coaching for those who need a complete lifestyle change.

No two clients are the same and no two clients should be trained the same. We may have similar health and fitness goals, but some techniques and training methods may work great for one client but not another. It is paramount for each client to have a specialized individual training and nutrition program with their goals, abilities, and limitations in mind.
View full profile
Loretta Lawson
Prepare to be held accountable for what you want to accomplish while having fun getting results!

Actions speak louder than words! 75% Nutrition + 25% Activity = Guaranteed Results!
View full profile
FYT's Featured North Carolina Personal Trainer
Andrew Fidler
I start off with a meet and greet. We will go over any past injuries, emergency contact information, liability coverage, and going over a lot of education for reaching your goals and a realistic time frame that you should start seeing results.

1. First Session (readings ): body fat % readings, muscle percentage, visceral fat readings, BMI, RMR, BMR, Body Measurements, resting heart rate, and finding your THR, Diet and eating styles and a lot of education as well as contact information, and scheduling.
1.First Session (Assessment)- Flexibility and Reach tests, Balance checks, and Strength and Weakness on variety of exercises different exercises and Form checks.
2. 2nd -3rd Session- Should have a package ready for your workouts while not training with me. Your target goal line, recommendations on healthy food lists, contact information and copies provided with contract package.

I combine multiple different styles of workouts to to reach your goals. The main thing I am known for is periodization and cross-training. This is meaning your never going to do the same thing. Your body is never prepared for the same routine and we are still isolating the muscle groups that we are forming and defining.

Typical week may go as followed: You start with intervals hitting one group of muscles almost always with core and lower back engaged, the next day you maybe doing a complex workout, following session will be flexibility and balancing, then to isometric holds, and then to muscle lengthening or bulking (eccentric & concentric) style workouts depending on goals.

ABOUT ME:

I started doing this in 2008 in the Navy not as a professional trainer, but trained with some special operation groups and many other armed service branches, trained my division in health and fitness until 2012 and then returned back to civilian lifestyle at the end of 2012.
2012-2016 I stayed mobile and still physically active while still training in a variety of different styles of workouts but was still not certified.

Beginning of April 2016 I purchased a motorcycle where I was hit at 45 mph which ended up me having a broken back, wrist was broken and a few other injuries. As many people I have trained since then having previous injuries, I have taken this life changing experience with me as a blessing. I trained myself immediately by doing my own physical therapy and denied the physical therapy from the hospital. a few months of studying anatomy, body composition, physical therapy, and training myself, I made myself the strongest I have ever been. A lot of this can be connected with emotions wether it is weight loss problems, family or friends in your life, past injuries, or whatever the case really is. I will 100% stand by your side, because I know how hard it really was from being at the worst possible situation, to staying positive, supportive, and making the best impact in my life. This is when I really studied hard and got certified as personal trainer, nutrition courses, group trainer courses, TRX, and Flex instructor. I started training friends that saw my change, then their friends, and continued on from there since around August of 2016.
Now as an independent trainer, I started up RCA-FIT. rcafit.com I made for the intentions to train calisthenics or body weight training, but I still train every style of training out there. I thoroughly enjoy that style of workout, but love every type that makes a difference to that specific person's goals.
THESE THINGS COST ABOUT THE SAME AS A PERSONAL TRAINING SESSION
There are splurges and necessities. All of the below items are similar in price to a training session but won't make you feel half as good. Invest in yourself!
MOVIE TICKETS & POPCORN FOR TWO
DINNER OUT AT A RESTAURANT
More North Carolina Personal Trainers
The North Carolina FYT Difference
Find Your Match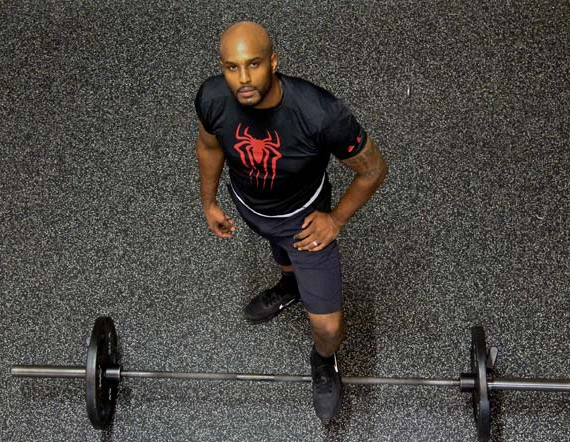 Our approach is different. We recommend personal trainers in North Carolina based on you. Your goals. Your schedule. Your location. Your lifestyle. After all, this is personal training.
Find Your Match
Train In-Home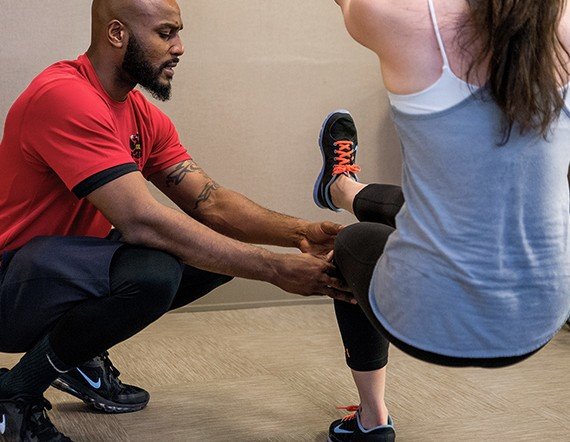 Our trusted and vetted North Carolina personal trainers will meet you at your home, office, hotel or at the park. Schedule when and where it's most convenient and comfortable for you. And we even bring all the equipment.
About In-Home Training
Train With Friends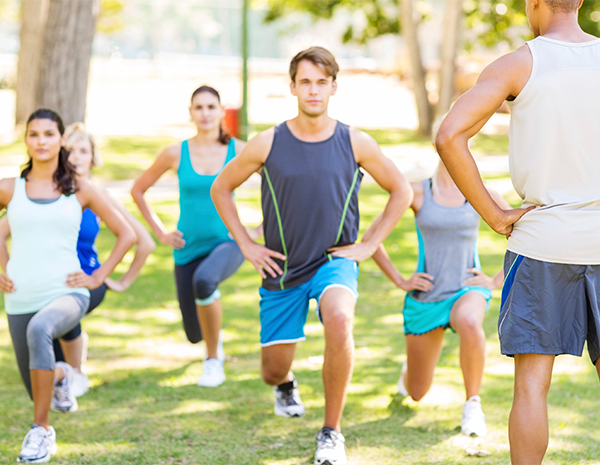 Train with a partner or up to 5 of your friends with Partner & Small Group Training session options. A North Carolina personal trainer comes right to your door! Split the cost, have fun, and bring new meaning to the phrase "squad goals".
About Partner & Small Group Training
Train at Top Gyms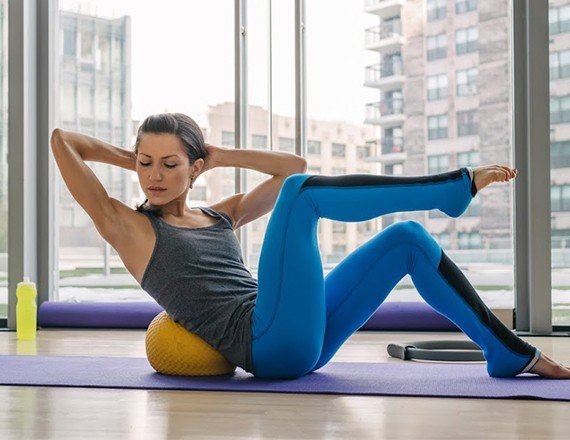 We've partnered with the best personal training gyms in North Carolina so you can train at the top gyms and studios in the city. You never need a gym membership to book a personal training session.
Simple & Affordable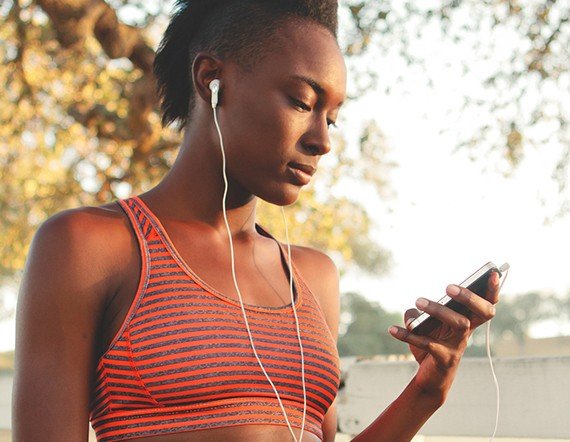 Search, schedule & pay for personal trainers in North Carolina all from your desktop or mobile device.No sales pitches and no back and forth. No memberships. No contracts. No expensive packages.
Trusted & Secure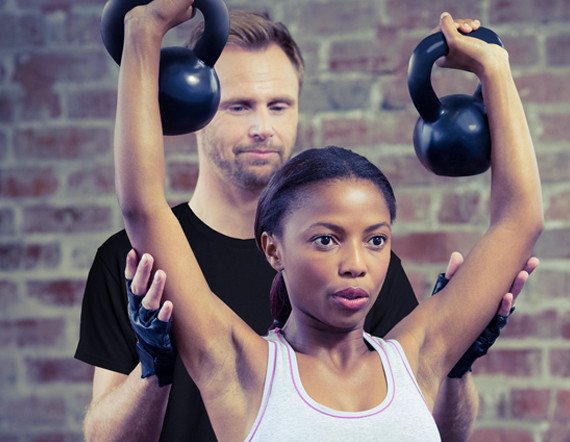 Pay securely and train safely with a vetted and insured North Carolina personal trainer.
Previous
Next