The BEST way
to exercise.
Oklahoma City personal trainers delivered to
your home, park, or building gym.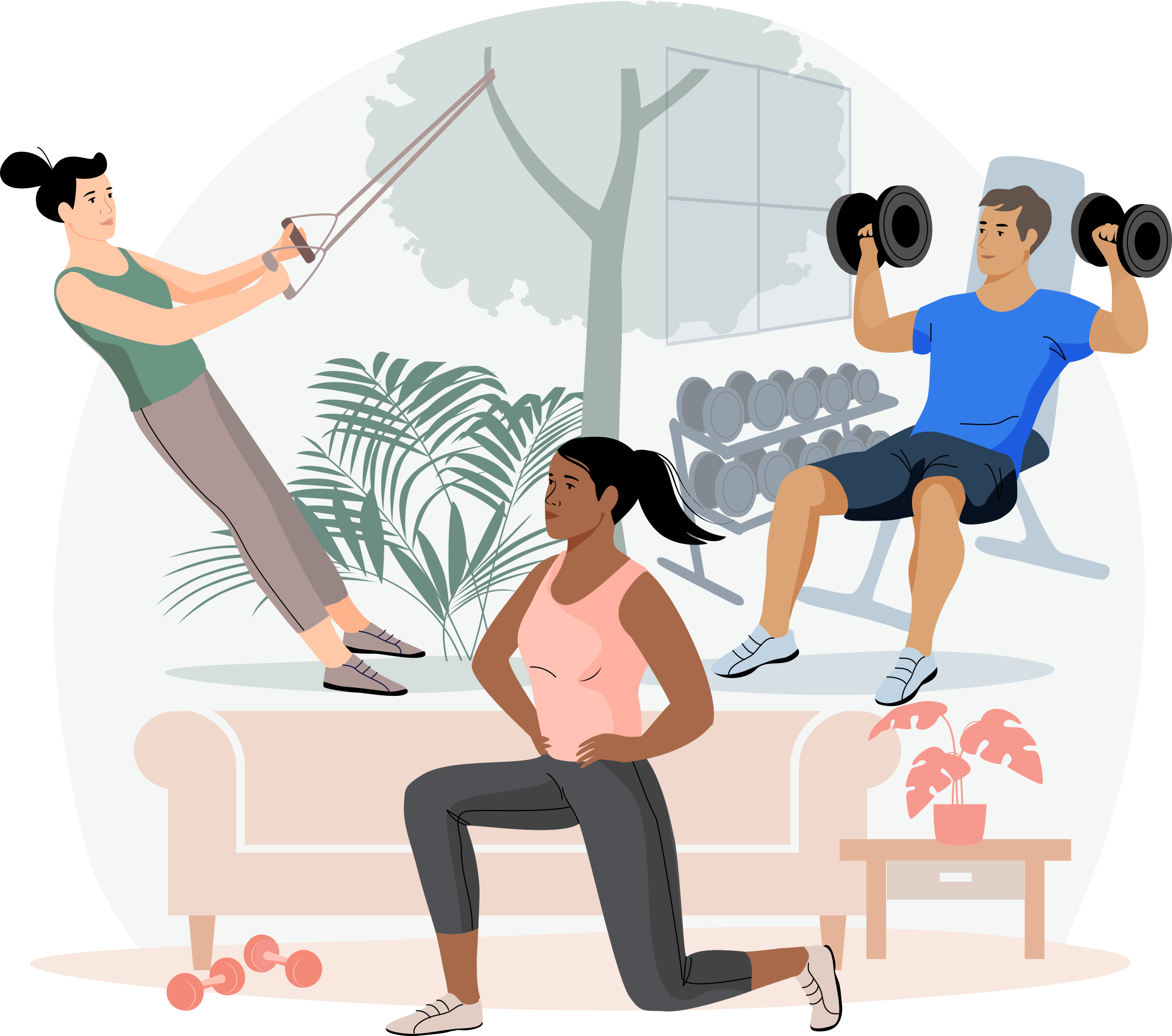 Find Your Trainer makes getting fit simple.
Exercise where you want, when you want.
Get healthier, stronger, and feel your best!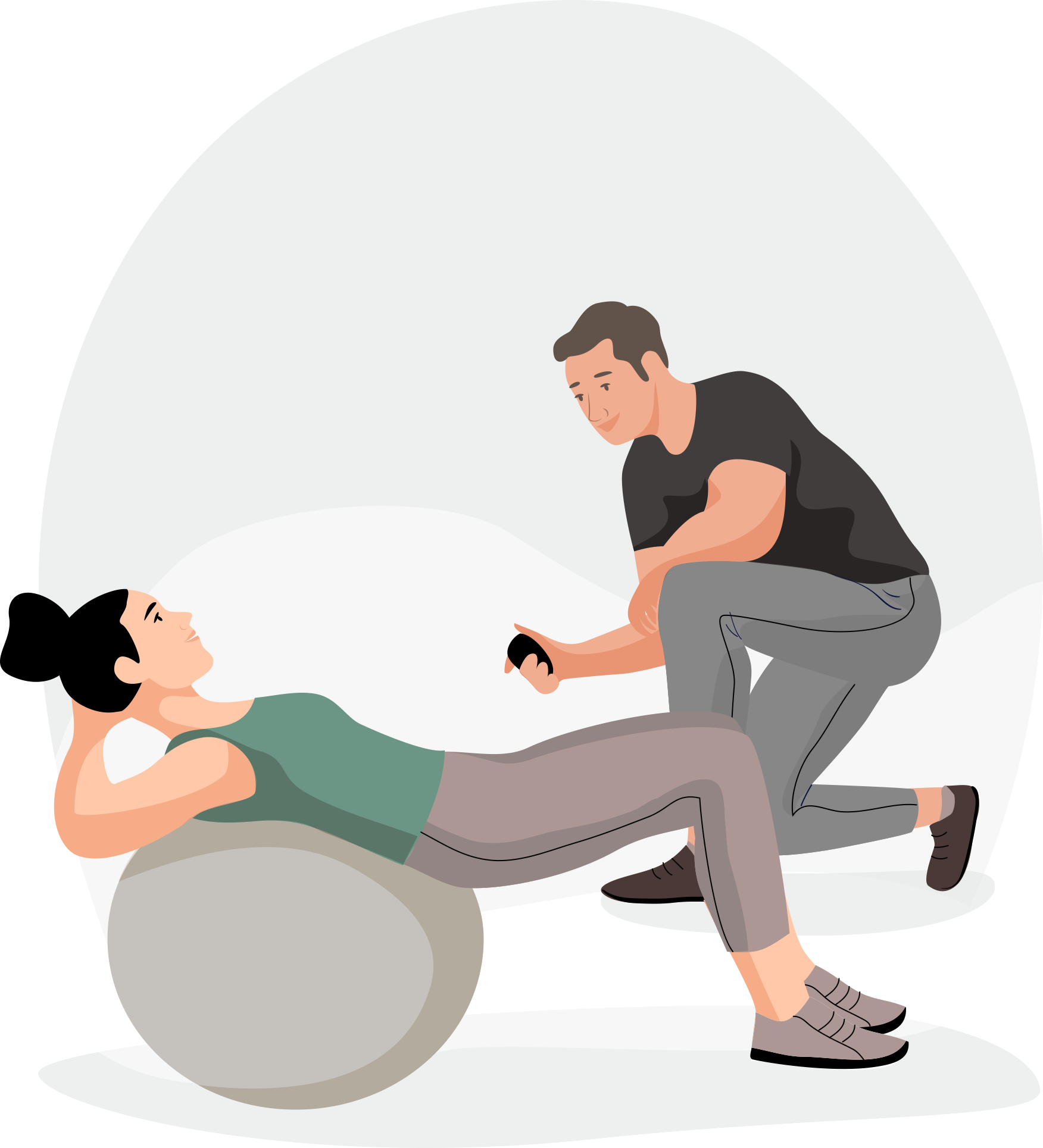 Let's face it, getting in shape can be hard. Our Oklahoma City personal trainers will create a personalized workout plan, show you what to do, and support you every step of the way. We are committed to your long-term success.

FYT Pros have helped thousands of people just like you.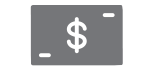 Read reviews of personal trainers in Oklahoma City and pick the perfect one for you.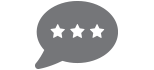 Book a certified and vetted trainer for a lot less than the gym.
Oklahoma City personal trainer reviews

Professional!
On time and well prepared. A joy to work with!

Love my trainer!
First session went even better than I could ha e hoped! Thank you!

Maurice - excellent trainer
Maurice was hired to work with my 18 year old son who wanted to learn more about lifting weights, become stronger, learn about martial arts and come back to working out after a injury sustained playing basketball. Maurice is a really nice and caring individual and a great trainer. He made my son ...

Been training with O'Neil at
Been training with O'Neil at my building gym for a few weeks now. He always comes prepared and is very organized, making it easy for me to track my progress. He makes himself available if I ever have any questions and seems very knowledgeable. I look forward our future training sessions!

She is awesome! Highly recommend!!
She is awesome! Highly recommend!!

Terrific
On time, energetic, smart.

Excellent service
Excellent service

Great!
Very easy to use and great trainers!

Michele is amazing! Love everything
Michele is amazing! Love everything about our sessions!
How it works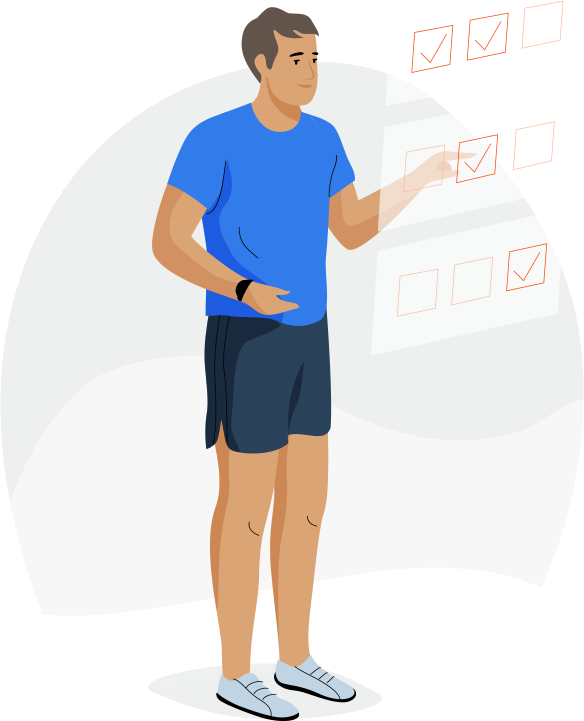 1. Take the quiz
Get matched & pick the
perfect local Oklahoma City trainer for you.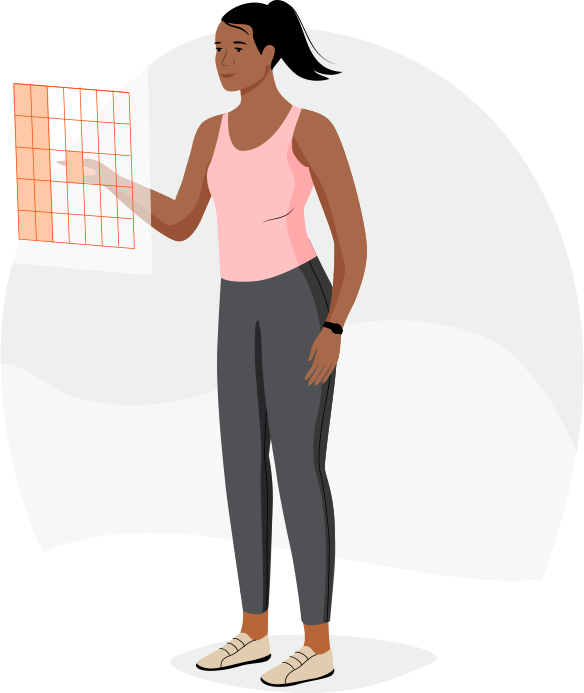 2. Book your session
Pick a time &
securely pay online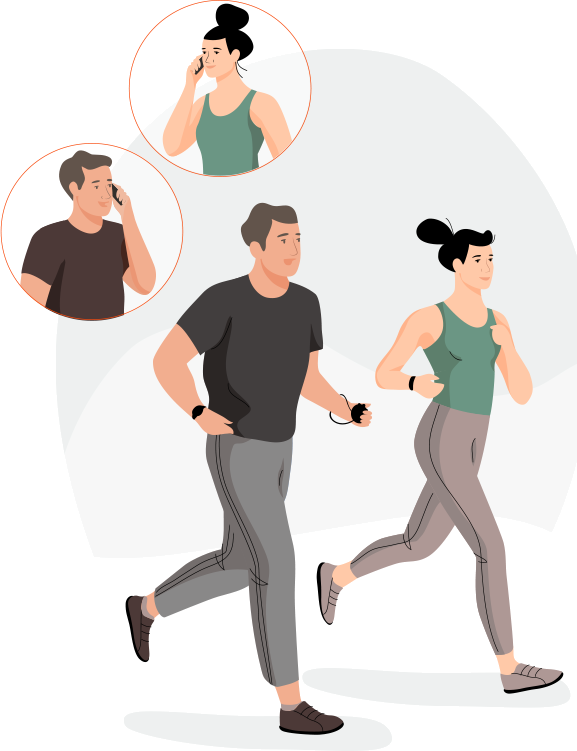 3. Get FYT !
Schedule your free phone
consultation & start working out!
The FYT promise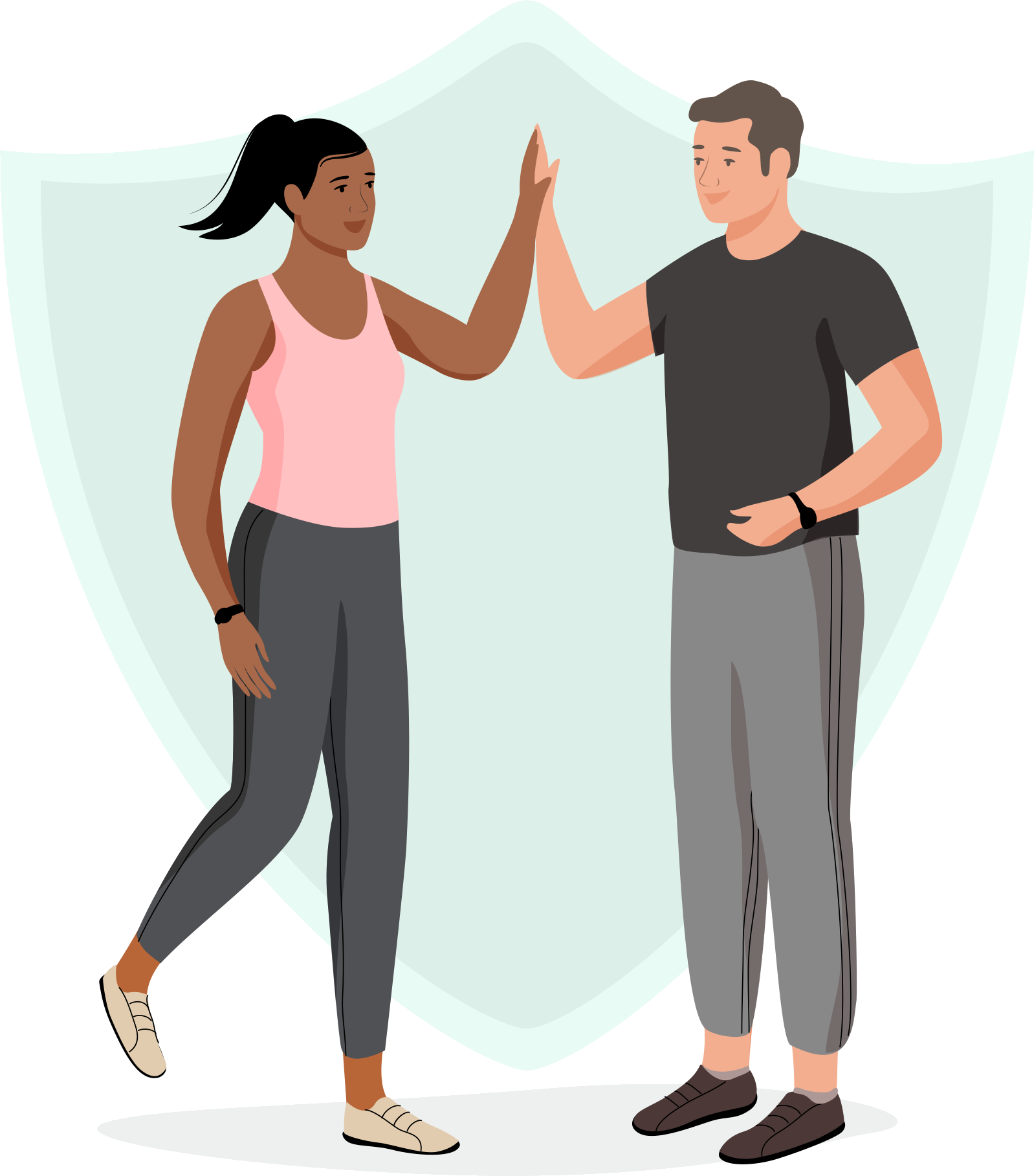 FULL money back guarantee after your first session if it isn't the BEST exercise experience you've ever had!

Always be supported. Never judged.

All FYT Pros are certified, insured, and complete a full background check.

Your trainer will bring all the equipment you need for your workout.

Free phone consultation after you book your first session.
As seen in








The best personal trainers in Oklahoma City
Cody Self
I'm 30 years old. I'm passionate bout health, and passionate about helping my clients achieve there goals in life. I have been training for about 3 years now. I personally have weight loss story as well. I had lost 80+ lbs when I started and became a Personal Trainer. I know the struggle and he i between and the the sense of accomplishment through the experience. Flexible with hours and payments.
Train with Cody
Natalie Granger
As the daughter of a chiropractor (and natural food store owner!), it seemed inevitable that I develop a passion for how our bodies were designed to move and grow, along with how foods nourish our bodies. I am a firm believer in using correct form and proper technique to prevent and manage injuries. Being an athlete for most of my life (basketball,volleyball, and martial arts), I know what it's like to have an injury, and have experience working around injuries. Wherever your starting point may be, my goal is to assist you in achieving a healthier body, mind, and spirit through regular activity.
Train with Natalie
Caleb Gaskins
Hello, my name is Caleb Gaskins and I have been training for a little over 4 years now. I moved from Northern New Mexico for school. I've been working in fitness whether it be for football or any other kind of sport or in the gym looking to have myself in the best possible shape I fell I can be in. When training people I look at what their weaknesses are and look to improve those first. My style of training revolves a lot around lifting free weights. The daily workout routine will be a form of circuit training to help boost cardio while building the muscle. I look to have all of my clients build functional muscle, this means that I don't look to have people become the biggest they can be. I want them to be able to look at themselves and be completely happy with their results. I also like to work with clients on their eating habits through guiding them on what are their needs from their food and also other ideas to eating than the traditional bland flavored foods that one usually eats. Feel free to contact me for more info and to set up appointments.
Train with Caleb
Ashley Hand
Hello! I am a recently certified personal trainer, but have been training myself and with others for years. I am extremely passionate about health and exercise and love helping people reach their goals. I became a personal trainer because I personally wanted to learn more about fitness and health. A little about me, I will be attending UCO starting spring of 2019, I have been in the military for almost 5 years now and just finished up a tour in Afghanistan. I am pursuing my degree in biology and then plan to go to medical school afterwards. I would love to help you reach your fitness goals!
Train with Ashley
Richard Thomas
My name is Rick Thomas, I'm an NASM-certified personal trainer who can take the confusion out of exercise and nutrition. I focus on merging your goals with my corrective exercise and functional fitness program in order to provide you with a foundation for success both within my program and beyond! Also, I personally own all the equipment necessary to do this, and I bring the gym to you! My passion to become a personal trainer really grew out of my own curiosity about nutrition, fitness, and health. Although I was an athlete in my younger years, my poor diet and lack of proper exercise caught up to me and by my early-mid twenties I was overweight and in the worst shape of my life. Fed up, I grew determined to find a solution to these problems. Along the way, I learned what works and what doesn't, and this experience, coupled with the extensive knowledge I gained while studying to become an NASM-certified personal trainer, gives me a unique perspective on health and wellness that I believe sets me apart as a personal trainer. Make me your personal trainer today!


Train with Richard
Casey Schmit
As a trainer, I like to focus on the 3 H's. Hard work, Health and Happiness. Through working out with me, HARD work will be stressed. If you have the desire to work hard, you will improve your HEALTH. When people are healthy they have a tendency to be HAPPY in their life. Defining personal goals for each individual will give me the tools to design a program specific to your needs. Improving personal well-being and overall quality of life is what I strive for with every client.

To work within the parameters of your goals while challenging your mental and physical toughness. Along with having fun and building a good rapport with each client.
Train with Casey
Eric Burfict
Eric Burfict opened his own personal training studio called Resultz Fitness in 2015 as a culmination of his life's work and dedication. I also train out of the Light house up by Lake Hefner.
He began his journey by joining the United States Army and accomplished many things during his length of service. After leaving the service he began furthering his education, first as a barber and later as a Home Health Professional. He then began working as a Home Health Aide and has been helping paralyzed adults since 2001.
In an effort to continue helping people he entered into the world of fitness and after competing in his first show in 2008 he knew that he wanted to become a professional. Even though he started at the age of 41 as a body builder he managed to enter an average of 2 shows a year finishing on the podium in every one. Eric continued to expand his knowledge in the health field and received his Personal Training license in 2013.
In his spare time, he enjoys being outdoors, fishing, barbecuing and yard work. Eric also uses some of his free time to train others and throw fitness boot camps. His goal is to become a professional for the GBO and continue to spread the word on fitness and health on a larger scale.
Train with Eric
Are you a Oklahoma City trainer?
Get new clients. Changes lives.