The best way to find
a personal trainer.
Period.
St. Louis's best vetted and insured personal trainers delivered to your home, park, or building gym.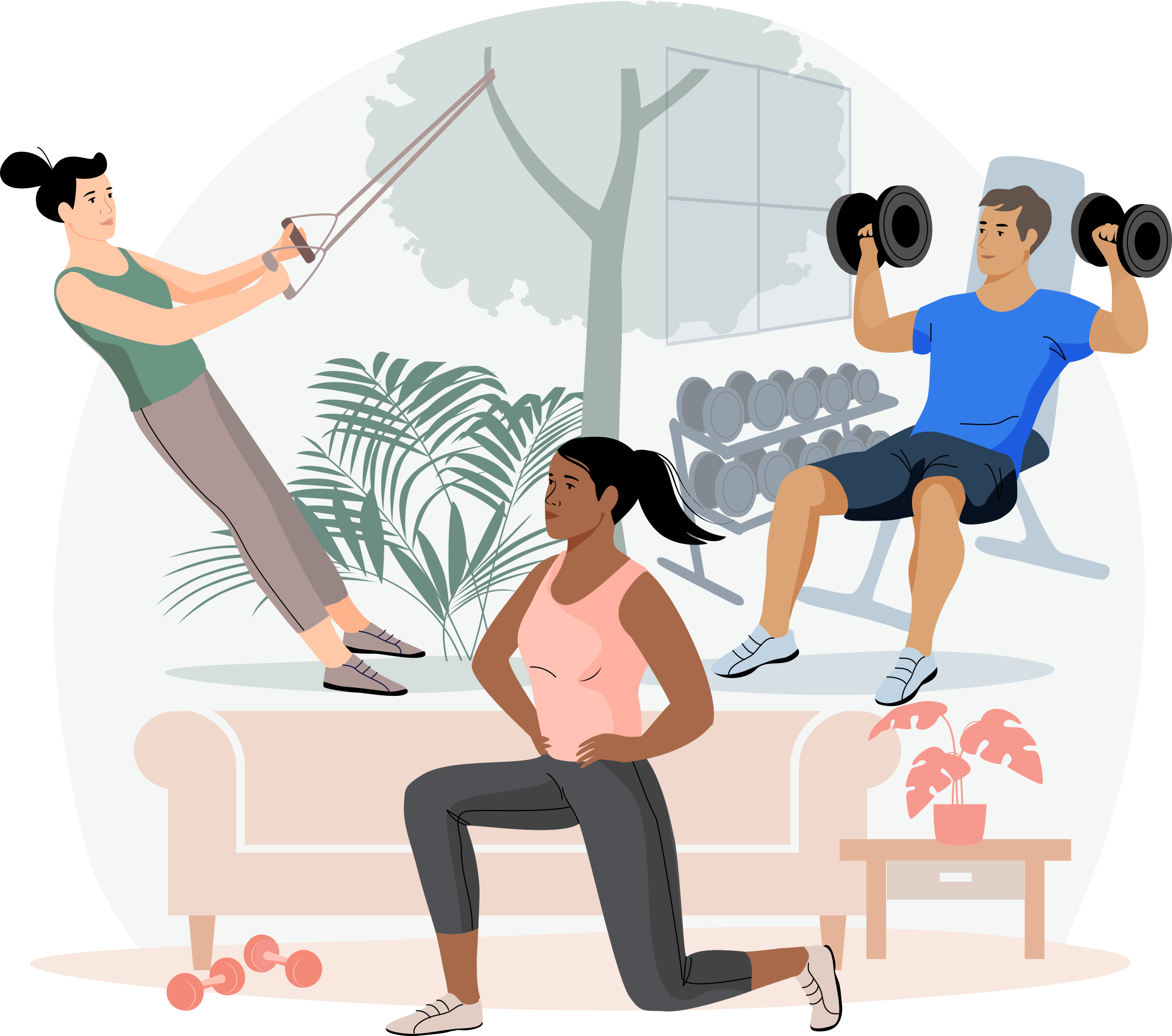 Now is the time to invest in your health.
Find Your Trainer makes getting fit simple.
Exercise where you want, when you want.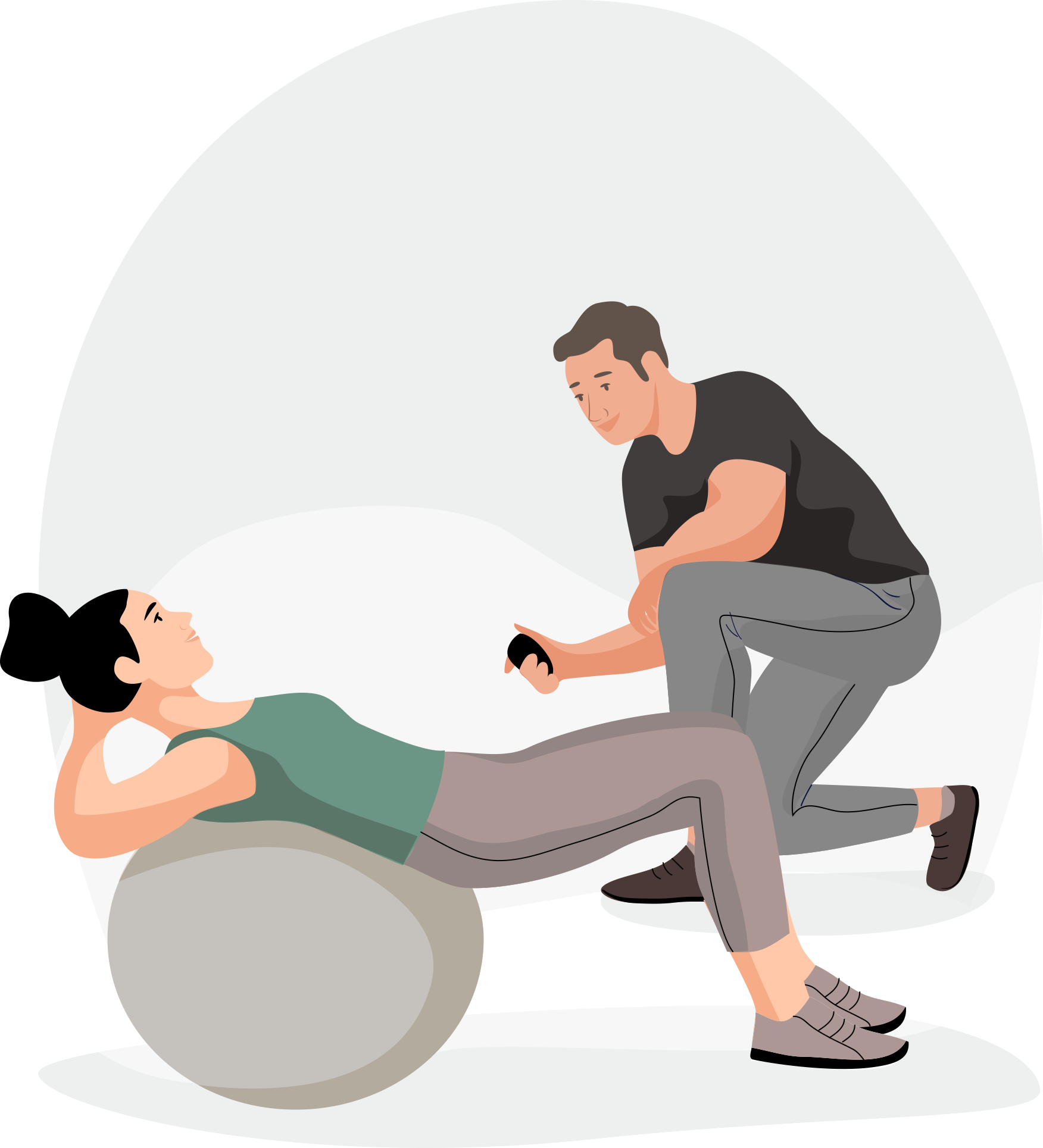 Let's face it, getting in shape can be hard. Our St. Louis personal trainers will create a personalized workout plan, show you what to do, and support you every step of the way. We are committed to your long-term success.

FYT Pros have helped thousands of people just like you.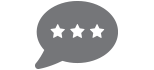 Read bios and reviews of personal trainers in St. Louis and pick the perfect one for you.
St. Louis personal trainer reviews

Personalized
I purchased a package for my mother remotely. Brooke has been very accommodating with my mother's needs and my arrangements. She personalized the fitness program to meet the physical needs for my mother's lifestyle change. I recommend Brooke.

Meghan
She is terrific and is helping me a lot.

Great Site.
Great site. Found a great trainer to help me achieve my goals.

high convenience
The site was easy and setting up a trainer that personally works around your schedule and location is perfect for what I need!

Find Your Trainer has been a great experience!
Finding and working with a trainer has been so easy through this site. No regrets!

Kristen Lane
Kristen is a great trainer and coach.

Great trainer!!
I highly recommended ruslana! I've done 1 session so far and it is nice to have a trainer that focuses on your needs and ability's. I'm only a beginner so it was nice having her break down how to target the areas I'm trying to improve!

Always punctual, prepared with a
Always punctual, prepared with a good plan, patient with me!

Great trainer
Annika is really wonderful. She understands what I need help with and is great at explaining why each exercise is useful. She is smart, lively, a joy to work with!!
How it works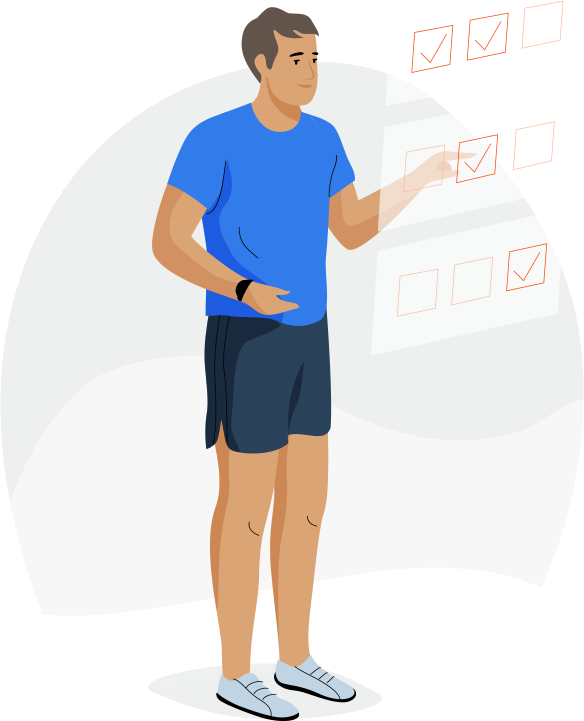 1. Take the quiz
Get matched & pick the
perfect local St. Louis trainer for you.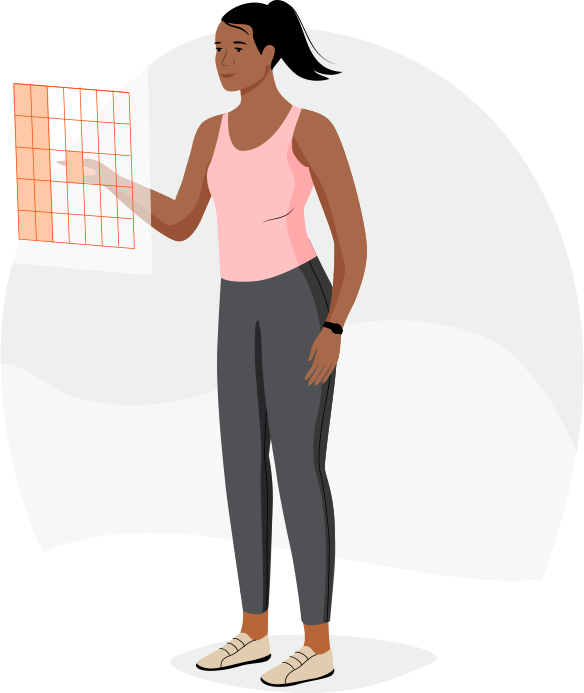 2. Book your session
Pick a time &
securely pay online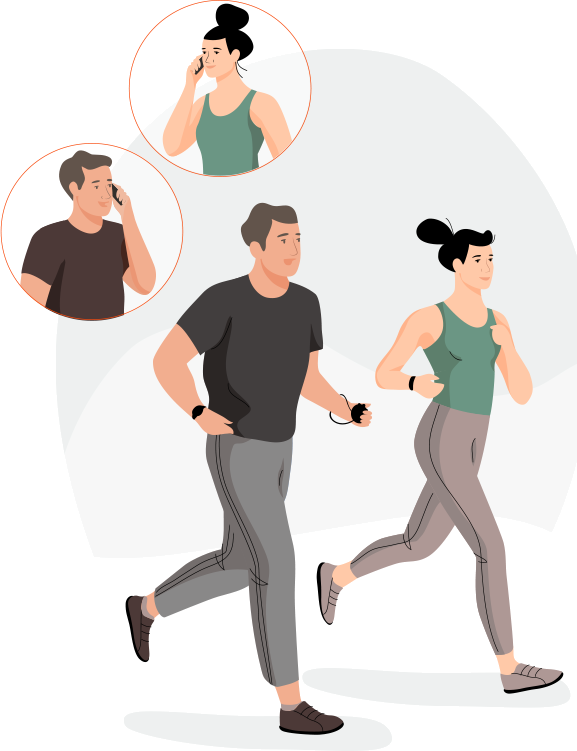 3. Get FYT !
Schedule your free phone
consultation & start working out!
The FYT promise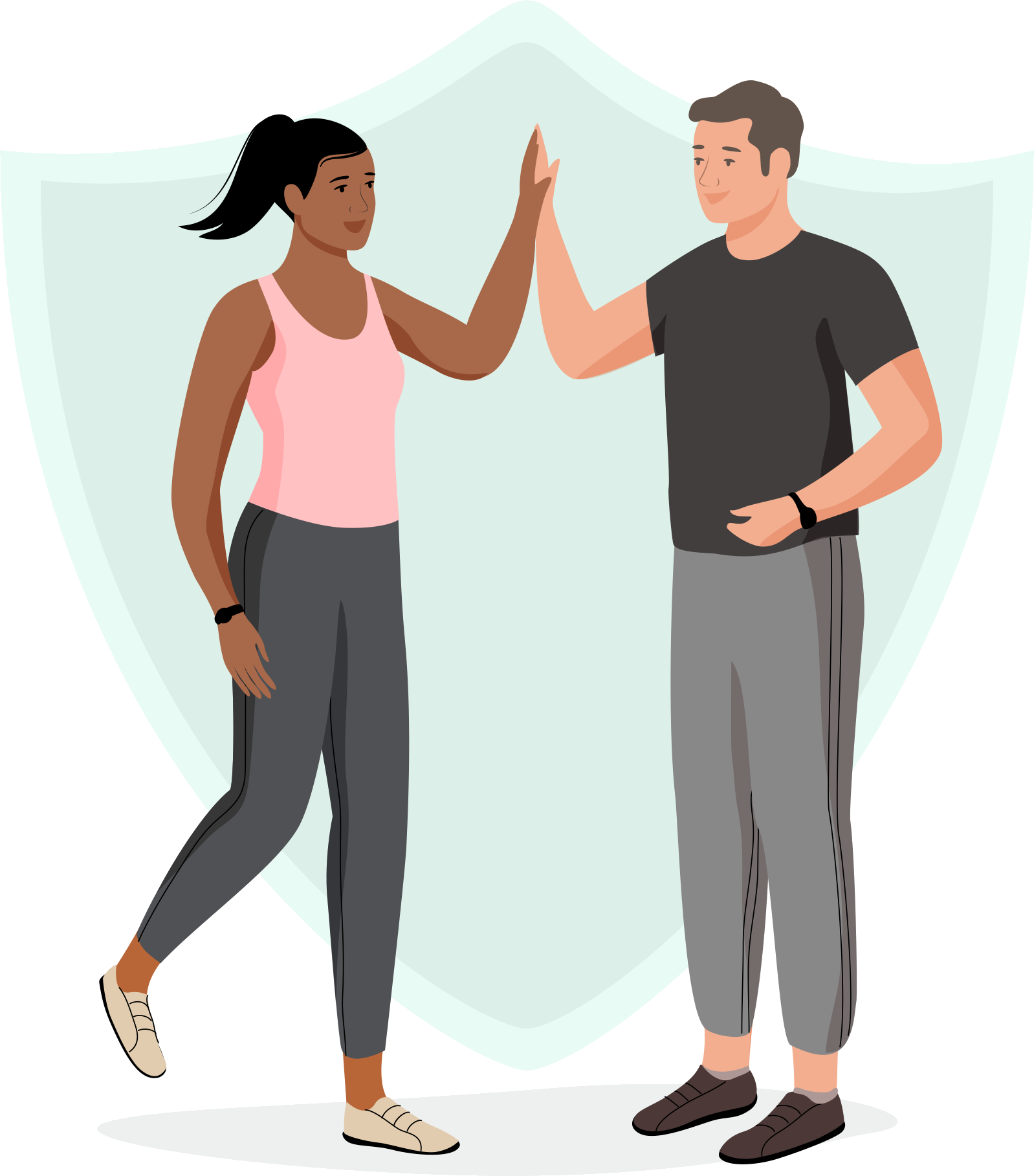 FULL money back guarantee after your first session if it isn't the BEST exercise experience you've ever had!

Always be supported. Never judged.

All FYT Pros are certified, insured, and complete a full background check.

Your trainer will bring all the equipment you need for your workout.

Free phone consultation after you book your first session.
As seen in








The best personal trainers in St. Louis
Maurie Cofman
(12 reviews)
Maurie trained my husband and me for five years. She creates work-outs that are tough but exactly what we need. She's encouraging, attentive and very patient! She's a great personal trainer!
Train with Maurie
Robert Acosta
(4 reviews)
I went to Robert when I was 220 pounds.. I have had back surgery and have eating issues.. Robert helped me emotionally get to a point where I was strong enough to help myself. He pushed me everyday to become a better person. I met Robert for training and it was the hardest thing I've ever done. Inwanted to cry or puke when I left... but the next day I always felt like a million dollars and couldn't wait to get back! He helped me to get into shape and I lost 50llbs . He also wrote out a workout plan for my daughter who is a soccer player after she broke her ankle and tore all the ligaments .. Robert is very professional and knows what he's talking about!!
Train with Robert
Jeff Moody II
2-5min warm up
Then we go into the personalized session..

Each workout will be different everytime and each week will rotate with periodization training (toning, stabilization, power etc)

I Always cool down with some foam rolling and trigger point release therapy

I also train clients at my apartment gym too.

Personal Bio:

I've been a trainer since 2006 and I just recently moved to STL in 12/2015 to purse my doctorate in Chiropractic. I've trained clients that had strokes, no legs all the way to special forces military and everything in between. My last job of 9 years had over 8000 members
Train with Jeff
Sonny Guzman
My personal mission statement is to help motivate my clients into a healthier lifestyle. Having personally benefited from coaching and mentoring throughout my life, I know exactly how powerful and profound an impact we can have. That is why I, Coach Sonny Guzman, am committed to bringing the best coaching experience to as many individuals as possible.
During our training sessions, I will help breathe life and action into your fitness and health intentions, transforming them into concrete goals and then providing you with the information and motivation you need to turn those goals into motivating reality.

Coach Sonny Guzman
Train with Sonny
Ralph Smith
I became a trainer to help uplift my community through physical, spiritual, mental
domains. I like individuals to be at the best of their abilities

I have worked with a few clients in the past who were mostly women.
Train with Ralph
Whitney Tegethoff
Hi and thank you for viewing my profile. I've owned my own In-Home Personal Training business since 2011. I can train you in my fully equipped home gym, travel to your home or train at a local park. I have helped many men, women and youth become stronger, become more toned, lose weight and gain balance and flexibility. We always discuss your goals and history before getting started to make sure I can provide you exactly what you are wanting.

Along with a long history of athletics, my background also includes 20+ years of Martial Arts Trainiing. I'm a fourth degree Black Belt in Tae Keon Do and a Certified Krav Maga Instructor. Many clients have enjoyed learning to box and kick with me. I also teach street self defense that I taught in Krav Maga classes. I've helped many youth feel more confident as they enter the age of college or driving and on their own more.

Working closely with my clients is always the highlight of my day. Getting to know them and help them in their journey is a privilege. Getting started is always the hardest part of a program. I'll help you by showing you that you can have success and feel good about improving your mind and body.
Train with Whitney
Jonah Richardson
I am Jonah Richardson, a recent graduate of Southeast Missouri State Univerity with my degree in dietetics as well as an ACE-certified health coach. I decided to go into the health and wellness field because as a child I was obese. Knowing what it feels like to have such low self-confidence drives me to help anyone feeling the same way. I want everyone to love the body that they are in, and I want to be the person they can come and talk to help develop a healthier lifestyle.
Train with Jonah
Mitch Anderson
Experienced Personal Trainer serving the Alton Illinois area and surrounding St. Louis area. I have been a vegan for over five years and at one point in my life went all the way raw as a fruitarian. I am very knowledgeable in the subjects of food and nutrition. My almost completed Bachelors degree in Premed Physiology gives me the ability to understand and teach you about your bodily functions and how you can achieve maximal results from fitness training (weight gains, muscle mass, weight loss). I typically work with long term clients who wish to reach higher levels of fitness (jump higher, kick harder, boxing, hypertrophy training). I have been training now for two and a half years and will continue to pursue my own personal fitness for life. If you are dedicated to our sessions I can help you change the way you feel and how you look in a very short amount of time.
Train with Mitch
Kyle Summers
Born and raised in Marthasville, Missouri. Obtaining a bachelors in Physical Education from Lindenwood University. Love fitness and motivating individuals to make lifestyle changes. Ace certified personal trainer. Have experience working with all types of people and all sorts of levels. Take a scientific approach to every individual client based on what their specific goals are. Lets pinpoint that goal and I am 100 percent I can get you there!
Train with Kyle
Are you a St. Louis trainer?
Get new clients. Changes lives.