St. Louis Personal Trainers. Delivered.
Find Your Trainer delivers you the best personal trainers in St. Louis.
Train with a vetted and certified personal trainer
anywhere - a gym, your house, office, hotel or outdoors.
How Find Your Trainer Works
Find Your Match
Find the perfect personal trainer near you based on your goals, your personality, your lifestyle and your body.
Train Anywhere
Work out with trusted and vetted local trainers at your home, building gym, outdoors, or the gym. We'll bring the equipment.
Book & Pay With Ease
Effortlessly book and pay for a training session directly from the trainer's profile.
The Best Personal Trainers in St. Louis
St. Louis's Top In-home Personal Trainers
Best of 2018 - Check out these highly rated in-home personal trainers in St. Louis
Maurie Cofman
(12 reviews)
Maurie Cofman
Maurie trained my husband and me for five years. She creates work-outs that are tough but exactly what we need. She's encouraging, attentive and very patient! She's a great personal trainer!
Train with Maurie
Robert Acosta
(4 reviews)
I went to Robert when I was 220 pounds.. I have had back surgery and have eating issues.. Robert helped me emotionally get to a point where I was strong enough to help myself. He pushed me everyday to become a better person. I met Robert for training and it was the hardest thing I've ever done. Inwanted to cry or puke when I left... but the next day I always felt like a million dollars and couldn't wait to get back! He helped me to get into shape and I lost 50llbs . He also wrote out a workout plan for my daughter who is a soccer player after she broke her ankle and tore all the ligaments .. Robert is very professional and knows what he's talking about!!
Train with Robert
Jeff Moody II
2-5min warm up
Then we go into the personalized session..

Each workout will be different everytime and each week will rotate with periodization training (toning, stabilization, power etc)

I Always cool down with some foam rolling and trigger point release therapy

I also train clients at my apartment gym too.

Personal Bio:

I've been a trainer since 2006 and I just recently moved to STL in 12/2015 to purse my doctorate in Chiropractic. I've trained clients that had strokes, no legs all the way to special forces military and everything in between. My last job of 9 years had over 8000 members
Train with Jeff
Sonny Guzman
My personal mission statement is to help motivate my clients into a healthier lifestyle. Having personally benefited from coaching and mentoring throughout my life, I know exactly how powerful and profound an impact we can have. That is why I, Coach Sonny Guzman, am committed to bringing the best coaching experience to as many individuals as possible.
During our training sessions, I will help breathe life and action into your fitness and health intentions, transforming them into concrete goals and then providing you with the information and motivation you need to turn those goals into motivating reality.

Coach Sonny Guzman
Train with Sonny
Ralph Smith
I became a trainer to help uplift my community through physical, spiritual, mental
domains. I like individuals to be at the best of their abilities

I have worked with a few clients in the past who were mostly women.
Train with Ralph
Kristen DiFate
In grade school, I was the last place girl walking the fitness mile. I grew up not understanding the difference between a puff pastry breakfast with extra icing, and an egg with freshly squeezed juice and toast. At 25, I grew tired of the routine sadness that set in after trying on jeans in the dressing room, so I spent my first post-college bonus check on an ACE Certified Personal Trainer, who I'm still close friends with to this day.

My trainer helped me understand what my body is capable of. He helped me take control of my life and push beyond everything I thought possible. It's because of my work with him that I now run charity races, spend my free time baking the "unhealthy" out of sweet treats, and remain 40 pounds lighter than I was 10 years ago.

And it's because of him that I've found my passion helping others reach their goals and strive for more than they every thought imaginable as an ACE Certified Personal Trainer, an RRCA Certified Running Coach, and a NASM Fitness Nutrition Specialist.
Train with Kristen
Whitney Tegethoff
Hi and thank you for viewing my profile. I've owned my own In-Home Personal Training business since 2011. I can train you in my fully equipped home gym, travel to your home or train at a local park. I have helped many men, women and youth become stronger, become more toned, lose weight and gain balance and flexibility. We always discuss your goals and history before getting started to make sure I can provide you exactly what you are wanting.

Along with a long history of athletics, my background also includes 20+ years of Martial Arts Trainiing. I'm a fourth degree Black Belt in Tae Keon Do and a Certified Krav Maga Instructor. Many clients have enjoyed learning to box and kick with me. I also teach street self defense that I taught in Krav Maga classes. I've helped many youth feel more confident as they enter the age of college or driving and on their own more.

Working closely with my clients is always the highlight of my day. Getting to know them and help them in their journey is a privilege. Getting started is always the hardest part of a program. I'll help you by showing you that you can have success and feel good about improving your mind and body.
Train with Whitney
Jonah Richardson
I am Jonah Richardson, a recent graduate of Southeast Missouri State Univerity with my degree in dietetics as well as an ACE-certified health coach. I decided to go into the health and wellness field because as a child I was obese. Knowing what it feels like to have such low self-confidence drives me to help anyone feeling the same way. I want everyone to love the body that they are in, and I want to be the person they can come and talk to help develop a healthier lifestyle.
Train with Jonah
Mitch Anderson
Experienced Personal Trainer serving the Alton Illinois area and surrounding St. Louis area. I have been a vegan for over five years and at one point in my life went all the way raw as a fruitarian. I am very knowledgeable in the subjects of food and nutrition. My almost completed Bachelors degree in Premed Physiology gives me the ability to understand and teach you about your bodily functions and how you can achieve maximal results from fitness training (weight gains, muscle mass, weight loss). I typically work with long term clients who wish to reach higher levels of fitness (jump higher, kick harder, boxing, hypertrophy training). I have been training now for two and a half years and will continue to pursue my own personal fitness for life. If you are dedicated to our sessions I can help you change the way you feel and how you look in a very short amount of time.
Train with Mitch
The St. Louis FYT difference
Find Your Match
Our approach is different. We recommend personal trainers in St. Louis based on you. Your goals. Your schedule. Your location. Your lifestyle. After all, this is personal training.
Find Your Match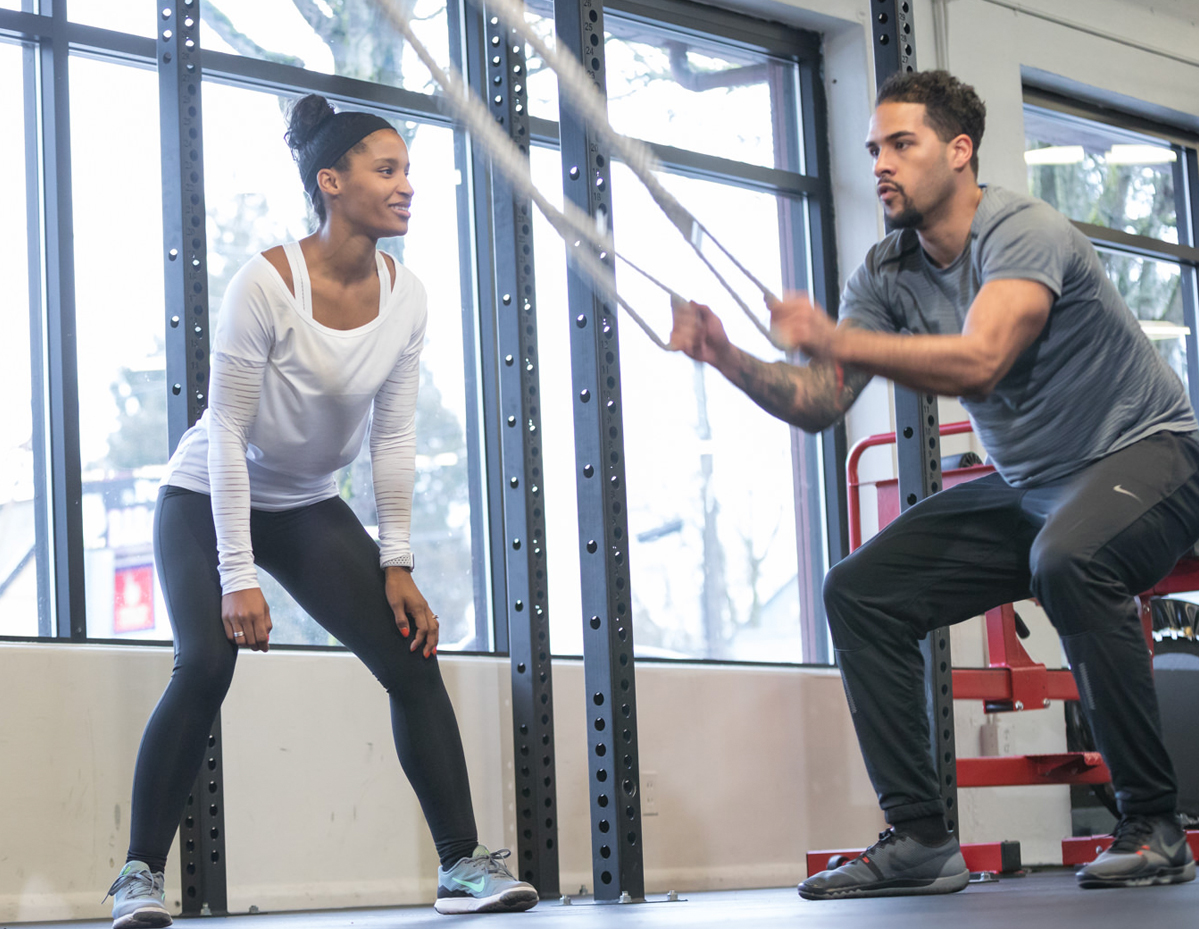 Find Your Trainer is proud to partner with the American Council on Exercise to achieve our shared mission to get people moving safely and effectively. With over 30 years of experience and over 70,000 professionals holding NCCA-accredited certifications, ACE continues to set the gold standard.
Learn More
Train In-Home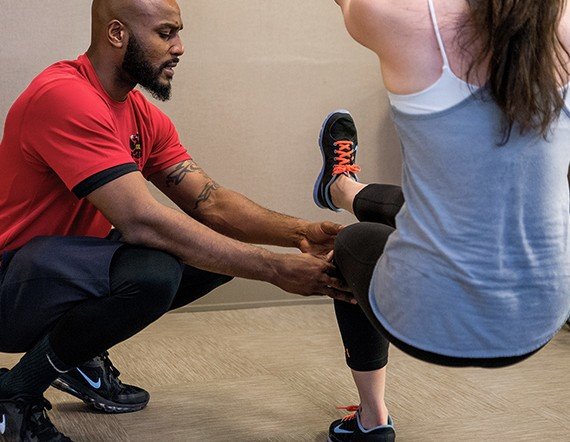 Our trusted and vetted St. Louis personal trainers will meet you at your home, office, hotel or at the park. Schedule when and where it's most convenient and comfortable for you. And we even bring all the equipment.
About In-Home Training
Simple & Affordable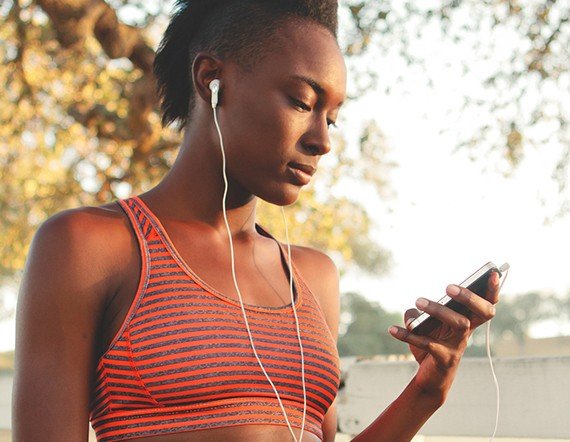 Search, schedule & pay for personal trainers in St. Louis all from your desktop or mobile device.No sales pitches and no back and forth. No memberships. No contracts. No expensive packages.
Trusted & Secure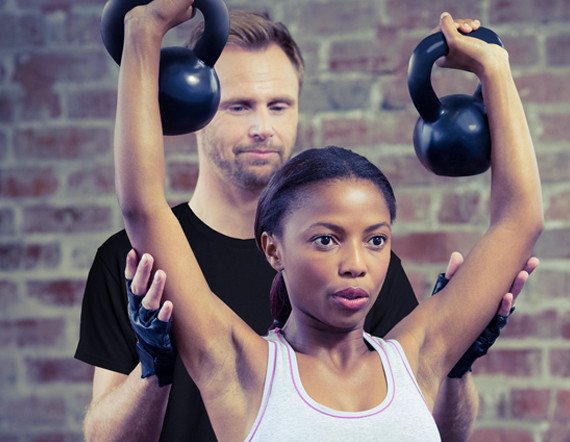 Pay securely and train safely with a vetted and insured St. Louis personal trainer.
WHY YOU NEED A PERSONAL TRAINER
Faster
"My trainer is committed to getting the most out of the workouts and to reach beyond what I'd otherwise do by myself."
-ERIC M.
Exercising with personal trainer is the fastest and most effective way to increase your strength, cardiovascular fitness, and lean body mass.1 Period.
Effect of supervised, periodized exercise training vs. self-directed training on lean body mass and other fitness variables in health club members. J. Strength Cond Res. 2014 Jul;28(7):1995-2006.
Stronger
"I've been challenged. I've exceeded what I thought were my capabilities. I'm stronger now than I've ever been. I've never felt better."
-PATTY D.
Do things you never thought possible. Run that race. Fit into clothes you love. Get ready for that big day. Feel stronger and healthier than ever.
Smarter
"I love the personalization I get with each workout. My trainer is flexible to work with and welcomed me at my level of fitness so I didn't feel intimidated. But my trainer also pushes me farther than I ever thought I could go."
-TIFFANY R.
The right personal trainer will observe where you're at and take you where you want to be with a tailor made plan to help you to achieve your goals based on your body and your lifestyle.
Safer
"I was educated on the value of proper form and technique and couldn't have gotten to the point I'm at without personal training."
-KEVIN T.
Personal trainers specialize in the sweet spot between knowing your limitations and pushing you to the next level. You will always be improving and focusing on thoughtful training as a means of staying injury-free.
...And Fun!
"Every workout is a little bit different so my body and brain don't have time to dread what's coming! It's fun and interesting and, most importantly, super effective and efficient."
-MAGGIE G.
We know what physical fitness is about more than a workout. In order to see the results, consistency is key. A trainer will keep your workouts fun and challenging so that you stay motivated to achieve your goals.
THESE THINGS COST ABOUT THE SAME AS A PERSONAL TRAINING SESSION
There are splurges and necessities. All of the below items are similar in price to a training session but won't make you feel half as good. Invest in yourself!
MOVIE TICKETS & POPCORN FOR TWO
DINNER OUT AT A RESTAURANT
19 St. Louis Personal Trainers