Lonnie Crosland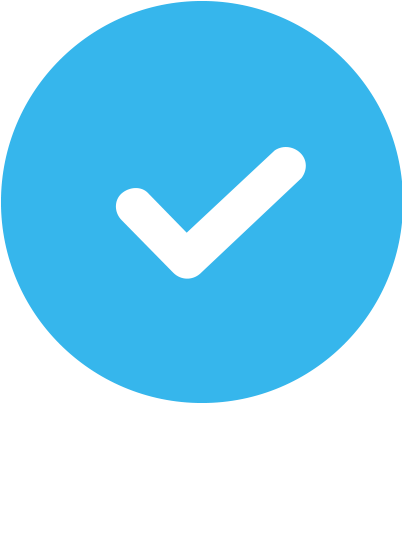 Verified
12 Reviews
Virtual Training Only
About Lonnie
Hello there! I'm a trainer specializing in those who want to get in shape and live a healthy lifestyle for the long term.
If this is you, then read on:
My approach is progressive training. There's an initial fitness assessment and medical history that takes place during the first session. The first session is 1.5 hours long but you only pay for the hour.
I start from where you are now (taking into consideration any injuries, or medical issues such as high blood, pressure, diabetes, etc.) to get you from point A to point B. As you master each step, I up the difficulty so you are always gaining results. The routines are varied as we continue and includes, warm up, strength training, aerobic endurance, rehab exercises if needed along with a 10 minutes stretching and cool down to increase range of motion and flexibility.
Although I can train clients from 19-90 years old, my main target market are those ages 35 -70 who are serious about their health. These people can be those who don't fit the "general workout routines" due to injuries (elbow, shoulder, lower back or knees perhaps??) and don't know HOW they can workout without hurting themselves.
They can be those needing motivation especially with new workouts geared to the 35+. year old body. They come to realize that weight does not come off as easily as it did in their 20's. They can be those needing accountability so as not to neglect their health while tending to their careers and many responsibilities.
I offer remote online training so I can reach more people. You don't need a lot of equipment so don't think, "Oh no, I don't have gym set up in my house!" There are ways to work out your body with equipment at hand (furniture, table, body resistance) and if you wish, the few pieces of equipment (should you wish to buy them) are not expensive.
As for me, I've been a certified master trainer since 2003. I have trained clients from 19-90, received certifications in stretching techniques and rehab, and have come across all types of people with all types of different personalities and fitness levels.
What got me started as a trainer? My own health and wellbeing took a hit at the ripe age of 26. Formally a track and basketball player, I found myself huffing and puffing after only walking a couple of blocks. I was a mom of 3 by this time. I decided to back into shape to feel better and as a result it not only got me in shape, but was a great stress outlet due to those lovely endorphins. It stuck.
I love to teach and I love exercise so I combined the two to become a fitness trainer to help others.
Ask me about an eating plan that is easy to follow, that doesn't have you buying tons of ingredients, but enables you to lose weight naturally!
This is offered as an accountability eating program. We (you, the new client, and other clients wanting to be on the program, and myself as well) meet weekly to go over how we are doing each week.
The eating plan offer are only for my clients who sign up for training with me.
My favorite client story
The 60- year old man who had asthma, knee problems, high cholesterol, high blood pressure and was over 100 lbs. overweight lost his 100 lbs, gained 70% more oxygen intake, and the doctor had to redo his blood work. He LDL lowered, high blood pressure equalized, and he became half the size he used to be. In addition his knees got better as well. He cooperated and was consistent with training and instruction. Great results! This was way back in 2008 and he has kept his weight off all these years!
My favorite exercise
For some reason I love leg and back exercises the most.
My favorite quote
FEAR stands for false evidence appearing real.
Faith is the opposite of fear and cannot coexist with fear.
Have an attitude of gratitude.
My training philosophy
Progressive training within the client's abilities. "Tricking" the body into submission and "tweaking" workouts to suit individual and level of training. Various methods used, including HIIT training.
My training experience
TONS! Training since 2003 and got my NPTI certification via classroom and hands-on practice. Dealt with those who wanted 6 pack abs with no physical ailments to those with limitations. Trained men and women and also did "buddy training"(training two friends/partners in same hour). Taught a boot camp class in the past and a senior fitness group class. Trained ages 19-90.
Areas of Expertise
Core and Balance

Nutrition

Strength Training

Weight Loss

Flexibility and Mobility

Muscle Gain

Cardiovascular Conditioning

Injury Prevention

Wellness
NCCA Accredited Certifications
Additional Certifications
ACE Special Populations, NPTI Master Personal Trainer, CPR/AED/First Aid
Who I Especially Like Working With
Men, Middle-aged, Overweight/ Obese, Post-rehab, Seniors, Women
Medical Conditions Experience
Asthma, Back Pain/Issues, Bone/Joint Injury, Diabetes, High Blood Pressure, Hypertension, Limited Mobility, Prediabetes, Rotator Cuff Issues, Tennis Elbow
The life coaching readiness and responsive way TEI engages to help direct a positive focus on ones' well-being. I have had many challenges to face in my life and with the help of TEI I have learned and practiced to make things better.
Lonnie is encouraging, knowledgeable, and I love that she comes to my house!
Lonnie is amazing to work with. She is professional, punctual and very knowledgeable about health and fitness. She recognizes the fitness level of each of her clients and works to move them forward to achieve goals. She listens to our concerns and reacts! I highly recommend Lonnie to anyone who is looking to improve their health & fitness goals!
Lonnie is great. High quality of work, figures out what work I need to do to strengthen and adjusts her work with me accordingly. She is professional, encouraging and fun! And she is punctual and communicative.
Lonnie is an expert for customers who have injuries, aches and other limitations! Love working out with her.
I was just getting into working out when Lonnie starting training me. She was great. Very patient, explained proper techniques and helped grow the love I have today for working out.
Lonnie Crosland was my fitness trainer for several years. She is extremely knowledgeable about the human body and what muscles need help and what form of exercise that group of muscles needs. She is a hard worker and expects her clients to put in their best as well. You can feel assured that you are in very good hands when you are in Lonnie's care and you will start to see and feel all your hard work pay off because of the competent manner in which she sculpts you a new looking body.
Lonnie has been my personal fitness trainer since September 2017. Since then she has helped with my strength and balance tremendously. She pushes me a little bit (a lot actually) than I would on my own. And, her sense of humor and listening to what's going on with me are great. I highly recommend her.
Lonnie was my personal trainer years ago. I was in need of weight gain and muscle and her training and coaching got me to my fitness goals. Even co-workers noticed the transformation. I highly recommend her. Thanks again Lonnie!
Lonnie has been instrumental in helping me out through tough situations that had me stuck. Her ability to enable me to open my eyes to different possibilities and ways of handling my difficult situations was just what I needed. She is a joy, full of energy and very enlightening. I encourage anyone who is stuck in life to use her services. You will be happy you did.
Survey Question: Did you see any positive results by using Lonnie's services? If so, what were they? My response: The most important thing I found was my ability to use my arm that had surgery. I wasn't able to raise it above my shoulder. I could now get up from the floor without any help. My overall endurance increased because of the plan Lonnie created. Survey Question: Do you have any other comments to add? My response: Lonnie was able to ready my body language over the Zoom which was amazing. Although she had a plan for a session, by asking questions of me, she was able to modify it. My only regret was my lack of funds to continue training with her. Survey Question: Would you recommend Teach, Encourage, Inspire LLC (Get & Stay Fit) services to others? My response: Yes! The program is formed by the needs of the individual. The flexibility of Lonnie was greatly appreciated. I felt like I was the only patient. I never felt rushed or put down.
It has been a year since my husband and I started personal training with Lonnie. Prior to working out with her, we considered ourselves borderline adequate physically as we weren't able to do much. After just a short few weeks, we started to notice significant improvement in our energy level and overall fitness. Hence, we always look forward to having our training together. Now, we are proud of our physical condition. It has been a life changing experience! Lonnie goes above and beyond to help us achieve our fitness goals. She tailors her coach style individually rather using a one size fits all approach. If you need a trainer, mentor and coach, Lonnie can be that person!
Are you a trainer?
Get new clients. Change lives.