Gena Ghandour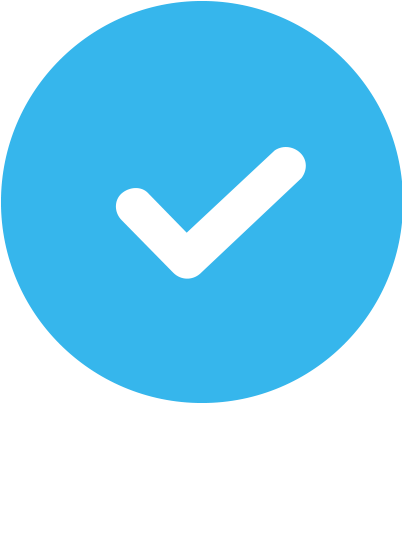 Verified
2 Reviews
Virtual Training Only
COVID-19 Vaccinated
About Gena
Hi, my name is Gena. I am certified personal trainer, my passion for helping people be the best version of themselves has been there my whole life. Growing up, I was always given the label "strong", when really my realtionship with fitness and nutrition were weak. I was so fixated on keeping that label that I did not really care about my apprach to fitness. Thereofore, I could only improve/achieve so much, I always came to this stopping point, no matter how many times I tried to get past that stopping point. Whenever people would ask me, "How many times a week do you workout," "when do you wake up to workout," "Did you workout yet," no matter who they were, if I got a weird vibe then I would literally lie or come up with an excuse because of my guilt. I realized that it was not fair for me or them to do that because both sides acted out of insecurities.
I also realized how it affected social life, I saw how fitness or lack of, would influence relationships, spread negative energy, and make people unhappy. I would see this at family gatherings, friendships, and social media. I have had a few friends experience lots of trouble because of their main issue being looks/health. I saw how their family, friends, and social media influenced them to just spiral (kind of like a rollercoaster.) The older I got the more sick and disgusted I got that this problem existed. I was then determined to work on myself, get certified, and help others achieve/sustain their goals with positive energy and based off their circumstances. All the different trends you see these days, most likely if you ever mention them to me, I will not know them. Simply because I do not care about them, they do no help.
I will help you figure out what personally works for you, and if it happens to be one of the "trends" then so be it, going through the process of figuring out what works for you, is what will help you be able to adapt whatever situtation comes your way in the future. Now you might think that this would be just be tooo time consuming, and won't even know whether you will get the results you are looking for. Well, that is why I am here. You will have a trainer by your side giving you a program that works for you (which will save time in the long run), someone helping you with accountability and coaching you on how to use persistency and sustainability at the same time, as well as someone spreading knowledge and teaching you how you can apply it to your program.
My favorite client story
My favorite client story is when a client told me she realized that she did not need to hate herself to acheive her goals and live healthy. She told me she realized how health does not need to be seasonal and how she can in fact work two jobs, have two kids, meet her basic needs, and have a social life all while being healthy and persistent.
My favorite exercise
The kettlebell is my favorite. It is a full body movement but the power is generated from the hips. The way you create power there is by strenghthening your core muscles (which in my opinion are the most helpful muscles). Your body needs to work together for this movement to flow which is another reason why it is one of my favorites.
My favorite quote
"Living a healthy lifestyle is like filling up whole in a leaking boat, everytime you fix one whole, another pops up in a different area."-Priya
A client actually told me this when expressing herself and I was so proud of the awareness she had of herself. You might look at this quote and see it as negative but to her that is how she felt and that is truth. Understanding that you do not need to fix all the holes in at once is key. Priortize the holes that is going to make the boat sink faster then heal the other hole over time. Persistency is needed to achieve goals and sustainability is needed to achieve the lifestyle that you wish to live.
My training philosophy
You can lose body fat and gain muscle strength all through core based training.

Core based training is not just working on your abdominal muscles, we believe it creates your whole foundation.

Without core activation we have a poor base. If we have a poor base it is super hard to function and takes more time to achieve any fitness goal you have. We believe it is the most sustainable, efficient, and creative way to go!

If you are someone who has struggled with consistent results, have had difficulty sustaining your physical health no matter how hard you work, and accountability/ sustainability being your biggest issue, then maybe it's time to rebuild your foundation to where you can forever rely on your core. Core-Based training will be there with you, every step of the way! Hop off the rollercoaster and brace yourself!
My training experience
I have been training people virtually and in person for the past 2 years. I personally have been training for 10+ years.
I am a certified personal trainer, certified health coach, and a tactical training specialist. I have helped people from all ages of 15-60. I mostly work with women that are looking for short term and long term results. Specifically people who are wanting and willing to re-build or improve their foundation and create a base they can always work with! Doing all this while working towards their specific goal!
Areas of Expertise
Core and Balance

Wellness

Functional Training
NCCA Accredited Certifications
ISSA Certified Personal Trainer
Additional Certifications
CPR/AED
Who I Especially Like Working With
Beginners, Middle-aged
Medical Conditions Experience
ADHD, Anxiety, Stress
She is awesome! i could not have found a better trainer! love her my work outs are wonderful!
Wonderful Trainer. Gena is a wonderful trainer. She knows her stuff and is motivating and encouraging. Highly recommend.
Are you a trainer?
Get new clients. Change lives.