Marcia Hursh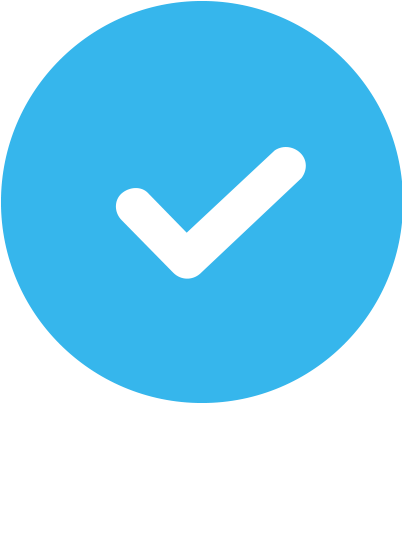 Verified
24 Reviews
Gym
COVID-19 Vaccinated
About Marcia
I am a certified personal trainer with over 15 years experience training people of all ages with all types of challenges. I believe in motivating people through supportive life coaching as well as being strict when applicable. I work with people looking to build muscle, come back from injuries, lose weight, or just looking for optimal fitness and nutrition. I am also a nutrition coach. My studio consists of cardio strength training and pilates equipment. I also travel to clients homes within my area. I have worked with people with all kinds of health challenges and love to meet new people and offer a free consult or just a chat to get to know you.
My training philosophy
My philosophy is based in a positive motivational approach that makes people want to do something they wouldnt ordinarily do on their own.
My training experience
I have over 15 years of experience working with people of all ages genders and sizes.
Areas of Expertise
Core and Balance

Nutrition

Strength Training

Weight Loss

Flexibility and Mobility

Boxing
NCCA Accredited Certifications
AFAA Certified Personal Trainer
Additional Certifications
AFPA Certified Personal Trainer, Certified Pilates Instructor
Education
Bachelor of Arts
Who I Especially Like Working With
Beginners, Bodybuilders, Overweight/ Obese, Peri/Post-menopausal, Pre/post-natal, Rehab, Seniors, Women, Youth
Medical Conditions Experience
Anxiety, Arthritis, Back Pain/Issues, Bone/Joint Injury, Celiac Disease, Chronic Pain, Crohn's Disease, Dementia, Depression, Eating Disorders, Fibromyalgia, Hamstring Issues, Headaches/Migraines, High Blood Pressure, High Cholesterol, Hip Pain/Issues, Hip Replacement, Joint Pain, Joint Replacement, Knee Pain/Issues, Multiple Sclerosis, Neck Pain, Neuropathy, Obesity, Osteoporosis, Shoulder Issues, Stress, Stroke, TMJ
Additional Languages Spoken
Spanish
Marcia was awesome. She really listened to me, asked a lot of questions, and was ready to work around my schedule. She's affordable; she worked me out and I'm feeling it today! Love it.
I enjoyed working with Marcia. She is very personable and knowledgable.
Marcia is great. Made me feel comfortable from day one. Great work out and supportive of goals.
Saw quick results. Marcia spends the time to personalIze the training session, adapting it to your body type in order to meet your goal. Very knowledgeable on nutrition and caloric intake which helped me clean up my diet. Great motivator. Flexible to work with. Emphasizes the correct way to perform each excercise to maximize results and shows alternatives to avoid injury. Cannot speak highly enough of her. I highly recommend Marcia.
Best trainer ever patient and very knowledgeable. I saw results in a few sessions and this is a great incentive not to give up. I love training with Marcia!
She is the best, her knowledge is extensive & she continues to mix up the routine to get the most out of your workout.
Wonderful, knowledgable, personable....very caring of her clients...very astute...
Love Marcia! She has such a great personality and is so knowledgeable not only in fitness but also nutrition. I have never been a "workout person" and have always been intimidated due to injuries and she went over everything and made me feel comfortable. She came up with a workout plan that is working for me and is safe for all my injuries. Dare I say I actually am enjoying working out. I am so happy I found her!
I met Marcia for the first time this morning,and had a really nice experience. She's very knowledgeable and am looking forward to getting great results.
Marcia is a wonderful person and also very professional, losing weight with her is a fun. I am so happy I found her losing weight is no more difficult
Marcia seems great - I haven't started training yet, but I think we are a great fit. She is very friendly, down to earth and non-judgmental, which is important to me. She will help me with the nutrition aspect of my needs, as well. I am very excited to start working with her :)
Marcia is by far the best personal trainer I've ever had! She truly has many years of experience behind her, and you can tell right off the first work out. Training with Marcia is challenging, but never boring. Her wonderful personality shines through her work, making you feel comfortable and at ease. If you stick with her and follow her instructions, fast results are 100% guaranteed. Trust me, I know from personal experience!
Marcia blended her sense of humor with a gentle, yet knowledgeable approach to both exercising and nutrition. This approach left me wanting to push myself, yet knowing Marcia was there to monitor me if I pushed too hard. Look forward to continuing to work with Marcia over the next several months to reach both my weight and exercise goals.
My husband and I train with Marcia. She has begun a schedule of personal training sessions for each of us, coming to our homes for back to back 1-hour sessions on Sundays. We're impressed with her training and experience, as well as her professionalism and enthusiasm. She's personalized her services to accommodate our individual goals, and is focused on helping us achieve them. She's on time, brings additional equipment that helps with our workouts, and provides valuable recommendations for items to consider and things that we can do between sessions. At this time, I can't think of a single additional thing that Marcia can or should do, except keep doing exactly what she's doing for us!
I have been training with Marcia for two months now and I have been losing 5-10 pounds per week. My main reason for hiring a trainer was to lose weight and change my bad nutritional habits. The diet discussion and the exercise have been extremely effective. I would recommend her highly both because of her personality and her ability.
Marcia was excellent in our first session. She is obviously quite knowledgeable, assessed my situation, and worked on me and with me for an hour doing various stretches and strengthening exercises. She was also very positive and upbeat. Very nice to work with.
I have worked with Marcia for quite some time, and can say with certainty that she is wonderful at what she does. She is punctual, personable, and very effective in her training. She took a genuine interest in all aspects of my life, from exercise, to nutrition, to my general well being.
I have been a client of Marsha's for 7 years now. She always helps me to work on what ever part of my body that needs the most attention. Marsha is always on time gives you her full attention and makes it easy to work out.
Marcia has helped me considerably losing a substantial amount of weight as well as toning up my body in general. She is very dedicated to her work and she is very encouraging. I dont know what I would do without her! The training is aggressive but not to the point of being overwhelming.
Marcia is a wonderful trainer and I have learned so much working with her. She is very knowledgeable and makes sure her clients understand the basis for the training she is doing. I would recommend her to anyone looking for a trainer.
Amazing training style and awesome results! I would highly recommend Body by Marcia. Marcia is knowledgeable, professional and pushes you to get the results you want! Every workout is different. I have lower back issues and she's completely tailored my workouts to strengthen not irritate my back. Couldn't be more pleased!
Marcia was a godsend for me when I wanted to get back in shape after having my third child and regain my strength after experiencing severe side effects from medication withdrawal. She is knowledgeable, supportive, and made working out at home enjoyable. I can confidently recommend Marcia without hesitation!
My experience with Marcia has been excellent. Through her training sessions I have gained strength and flexibility. I have improved my diet through her nutrition counseling. One of the best things that has resulted from training with Marcia, is a huge improvement with my back. I used to have frequent low back pain from disc problems. Since I have worked with Marcia, I rarely have this issue. Marcia pushes you to constantly improve but in such a nice way that she makes it fun. I highly recommend her training. If you keep up with it, you will definitely see results, that both you and your significant other will notice!
My experience with Marcia has been excellent and exactly what I had been looking for in a personal trainer. Marcia is very knowledgable, professional, and always on time. In the time I have been spending with her I have lost weight, gained a better understanding of my nutrition needs, and muscle mass. Working with Marcia has been very rewarding.
Are you a trainer?
Get new clients. Change lives.