Become a FYT Spot.
Get new clients, help fill up your trainers' schedules and maximize your facility's training revenue.
The best of the best are already FYT Spots: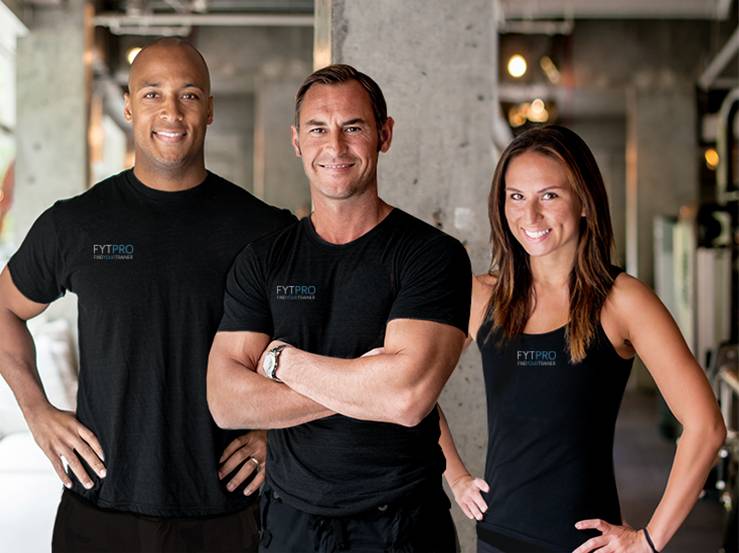 WHY WORK WITH FIND YOUR TRAINER?

Get New Clients & Sell What You Already Have
Attract new training clients to your facility & sell the excess capacity of your existing training team. Get paid automatically every week, including no-shows.

Total Flexibility
You decide the days, times and trainers you allow Find Your Trainer users to book. The choice is all yours.

Focus On What You Love To Do
Keep your focus on your business, your team, helping people and changing lives. Leave the heavy lifting of marketing, tech, scheduling and billing to us.

Get Special Pro Perks
We've partenered with the best organizations in the industry to offer our FYT Spots special discounts to products, education and services.
WHAT OUR FYT SPOTS ARE SAYING:
"I leave the time-consuming job of promoting, marketing and advertising to theexperts at Find Your Trainer so that I can focus on what I want --helping my clients be successful."
-KERN ALEXANDER, FYT PRO
"Find Your Trainer has been my top source for gaining new clients and some of my best clients.FYT allows me to fill the gaps in my schedule so I can get clients at the times I prefer."
-DUSTIN HASSARD, FYT PRO
"Find Your Trainer jumps through hoops to bring the business to you. All I have to do is show up and execute a fantastic session with my clients."
-NOELLE MCKENZIE, FYT PRO
WHO WE ARE LOOKING FOR
Our FYT Spots and Pros are the best of the best. In order to provide the best service to our clients we specify that all FYT Spots must:
Have a genuine passion for helping clients achieve their health and fitness goals.
Have up-to-date certification(s) from an approved certifying body
Have up-to-date liability insurance.
Complete an annual identification, certification, insurance verification and criminal background check through our independent third-party partner.
HOW TO BECOME A FYT SPOT
1. Get Started: Tell us a little bit about your facility and business.
2. Complete Your Facility Profile: We'll help you create a fantastic profile for your facility highlighting all the awesome features you offer.
3. Complete Your Trainers' Profile: We'll then help you create profiles for each trainer at your facility. We'll optimize each profile with great photos, bios and specialties to ensure they stand out in a crowded industry.
4. Get Started: Set trainer availability and pricing and start filling your schedules!
Are you a trainer?
Get new clients. Change lives.