David Minishian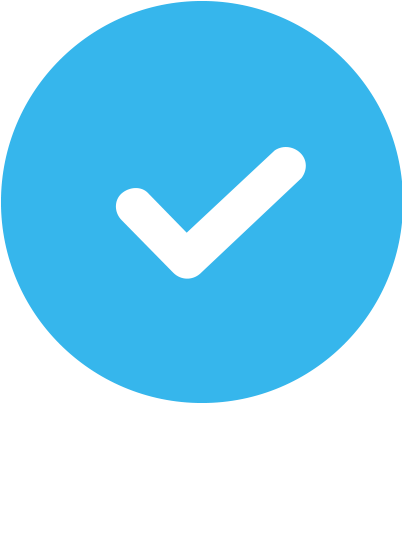 Verified
9 Reviews
Gym
About David
I help people create a sustainable lifestyle and build the body they want. Educate, equip, and inspire is the goal to help each person become stronger and healthier.

This mission began in 2013 when I started personal training with a research lab at UCLA. There I trained obese and diabetic patients who had the goal of transforming their health using only exercise and nutrition. I have worked as a personal trainer independently as well as in various small and large gyms. I have also organized health programs for high schoolers, taught nutrition in rural countries with medical mission groups, run small group classes for mothers in an after school program, and coached sports teams.

The amount of misinformation regarding health and fitness is overwhelming, but at Sculpt Fitness you won't find damaging exercise mentalities or fad diets. Our program is taught using well-researched principles that are guaranteed to work forever. If you have questions regarding health and fitness, ask them with complete confidence that you will receive an answer backed by science. In 2015 I graduated from UCLA with a Biochemistry degree and went on the get a Masters Degree in Public Health, Nutrition at Loma Linda University.

Aside from my health background, I am a husband, father, golfer, food lover and fitness enthusiast. I enjoy traveling to learn about different cultures and trying new foods.
Areas of Expertise
Nutrition

Strength Training

Weight Loss

Muscular Definition

Muscle Gain

Functional Training

Cardiovascular Conditioning
NCCA Accredited Certifications
NSCA Certified Strength and Conditioning Specialist
Education
MPH Nutrition, BS Biochemistry
Who I Especially Like Working With
Bariatric, Beginners, Brides-to-be, Men, Middle-aged, Overweight/ Obese, Post-rehab, Pre/post-natal, Women
Medical Conditions Experience
Back Pain/Issues, Bad Posture, Depression, Diabetes, Fibromyalgia, High Blood Pressure, High Cholesterol, Hypertension, Knee Pain/Issues, Obesity, Osteoporosis, Piriformis Syndrome, Prediabetes, Shoulder Issues
3255 E South St k204
Long Beach, CA 90805
No Gym Membership Needed!
I have struggled with my weight, and body image all my life. I have joined several gyms, only to not go. I have always found them boring and intimidating, and lacking proper guidance to help ensure I was doing it right, and on the right path to achieve my goals. I joined Sculpt fitness about a month ago.... And I am not exaggerating, but it has totally changed my perspective, and I am already seeing some small, but noticeable results. I am loving the small group classes. I am excited and look forward to going to each class. The coach, is there to explain the exercises and to make sure you are doing them correctly to prevent injury and to help to see results. I need to specifically call out Coach Angel... he has been great! He has really helped me to have confidence that I am going to be successful in reaching my goals. He is so patient, even with someone who has never had a workout routine in the past. I also love that I can purchase pre-portioned chef prepared fresh meals through the gym. Just one more tool that helps me keep on track... helping keep me from fast food runs for lunch. Coach David, and the rest of the coaches do a great job of being there for us on our fitness journey!! I am looking forward to realizing my fitness goals, and getting into the best shape of my life, with Sculpt fitness' help
I started coming to Sculpt because I needed a smaller more personal type of gym. I struggle with anxiety so big over the top gym's that constantly try to sell you something are just not ideal for me. I had been going somewhere else that promoted that type of culture and going to the gym had become intimidating and anxiety driven type of task. But anyways, from the first time I met Coach David I knew that Sculpt was the place for me. The gym culture is of a big family, we're all at different levels in our fitness journey and the workouts are hard but fun. I get to enjoy my workouts today instead of beating myself up because I'm not lifting heavy or doing some crazy combo workout. A year an a half ago I got into a bad car accident that kept me away from the gym for almost a year. I have a shoulder injury that was preventing me from lifting the way I used to. I have cried during workouts because of my limitations and have always been met with support and encouragement from every single coach, specifically Coach David, Steve and Sergio. Workouts have been modified to met my needs and I'm happy to report that my shoulder is healing and gaining back it's strength. So if you're looking for a place that you'll be excited to go workout at and enjoy the positive motivating culture, Sculpt Fitness is the place for you. You'll get results and have fun while not having to give up on Pizza. :)
It all started through an instagram story I watched that made me call. I immediately received a call from Coach David that asked questions that I have never been asked before in regards to personal training. Oh, yeah, I was inquiring about private training sessions. I was so impressed by his knowledge. Well, it didn't stop there when I met with him and my very own personal trainer, I was even more impressed at their professionalism and knowledge. In the time that I have been personal training I have lost inches which is a "woohoo" moment for me. My coach Brian has pushed me from day 1 to be better and believe in myself. I wish I could do a video so I could further elaborate. I've hired trainers before but this is different. If you're looking for real training from certified professionals this is the place. You want a village of support this is the place. This place can change your mindset and life. Don't wait to long and contact them.
Immensely grateful for Coach David and his team. In the beginning of my membership, i had a sit down discussion with Coach David about my goals, and how to realistically meet them. We agreed that it is best to approach my goal with a slow bulk- that is to increase muscle weight but maintaining a body fat in a certain range. Im glad to say that we have achieved this. Not only this fitness gym is for losing weight but also for those looking to gain and tone muscles. Coach David would stress the importance of a healthy and balanced diet. He would have nutrition workshops and this is one of his expertise. I have no problems asking him about diet plans, calorie intake goals, and alternative diet options to make meals enjoyable and healthy. He also offers a meal prep. Overall, Im very blessed to train in this gym. I enjoy working out with the Sculpt Fitness family. It is a very positive and encouraging environment. You will find a mentor and a friend. Thanks coach!
Love this gym and coach David, The meals are very filling, tasty , and healthy(nutritious). The best decision I ever made for my health. Thanks a million Coach David
I absolutely love Sculpt Fitness and appreciate Coach David and his staff. I take their boot camp classes. Before I was always intimidated by resistance training workouts or group workout but I felt at home with my first class. They make sure your form is right and take the time to educate you. I can go on and on but it means a lot to me because you can totally tell that Coach David cares about his craft and cares about providing you with the best tools for you to reach your fitness goals, build sustainable habits and get some results. You just got to do your part. I love Sculpt Fitness and recommend it to all my family and friends.
Coach David is awesome, anyone who has the opportunity to train with him won't be disappointed. His innovative approach to training yields amazing results. In just 6.5 weeks I was able to drop 3.1% Body Fat and 9lbs of solid fat. I also gained 2.1 lbs of lean muscle mass. That's incredible! Not only is the training superior, David also has his masters degree in nutrition, making him a valuable asset. I highly recommend Sculpt Fitness!
The right place at the right time. I knew getting strong was important. Been on a dozen diets but I wanted to be challenged to build my strength. Coach David and Stephen are excellent trainers and encouragers. They let you progress at your own speed.
Absolutely love this gym and all it has to offer. David is an amazing coach his workouts are enjoyable because they are well structured to focus on specific body movement and muscles. One of my favorite things about Sculpt Fitness is their Private Community Members Facebook page. All the members are so nice and encouraging of others and Coach David always has great tips, recipes and words of encouragement.
Are you a trainer?
Get new clients. Change lives.