Jonathan Ross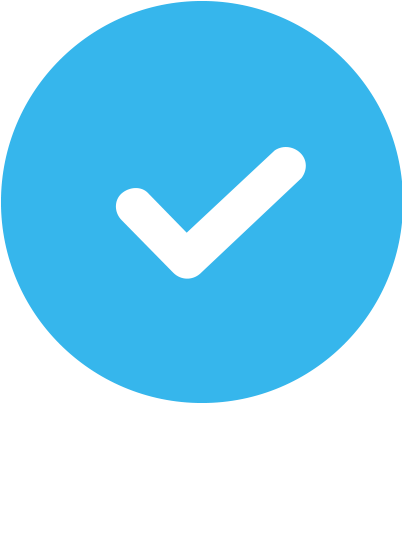 Verified
11 Reviews
Outdoor & In-Home
Virtual
COVID-19 Vaccinated
About Jonathan
His "800 Pounds of Parents" directly inspired Jonathan's prolific fitness career. He is a multiple Personal Trainer of the Year Award-Winner (ACE, IDEA, and PFP Magazine), creator of Funtensity, brain fitness expert, blogger and master trainer for the American Council on Exercise (ACE). His book, Abs Revealed, delivers a modern, intelligent approach to abdominal training. A former astronomer, Jonathan used to study stellar bodies – now he builds them!
LOCATIONS/DAYS:
Annapolis, MD in-home (client's home, 10-mile radius from 21403) and at One - Physical Therapy, Fitness & Wellness Studio
My favorite client story
My mother! When my dad died weighing 424 pounds, she weighed 370 pounds. I had not yet decided to work in fitness, but did so soon after. Began guiding my mother to make changes and she eventually lost 170 pounds. I saw her world get larger, her physical ability restored and expanded, and that became my mission for everyone.
My favorite exercise
The rubber chicken foot toss - you have to be there!
My favorite quote
You don't have to love exercise, but you do need to get a crush on it if you're going to stick with it. (source: self)
My training philosophy
Fitness defined = the freedom to do what you want and enjoy it without having to worry about your body. Fitness keeps you curious and engaged with life. I want you to feel better in your body even when you are not working out. When you move well, everything gets better.
My training experience
Fitness career began in 1998. Started as a trainer and spin instructor. Added writing and speaking several years later. A successful ab training book, Abs Revealed, fitness blogs, and a 10-year world-wide public speaking journey have been wonderful ways to give to more people to help them get better every day. I have found that the most important part is discovering why you care enough to stick with a health plan matters more than the specifics of what you do.
Areas of Expertise
Core and Balance

Nutrition

Strength Training

Weight Loss

Flexibility and Mobility

Posture

Kettlebells

TRX

Functional Training

Sports Performance Training

Cardiovascular Conditioning

Cross Training

Injury Prevention

Stress Reduction

Wellness

Corrective Exercise
NCCA Accredited Certifications

ACE Certified Personal Trainer
Additional Certifications
FAI Brain Health Trainer
Education
BS in Astronomy
Who I Especially Like Working With
Bariatric, Cancer Survivors, Men, Overweight/ Obese, Peri/Post-menopausal, Post-rehab, Pre/post-natal, Rehab, Women, Youth
Medical Conditions Experience
Alzheimer's, Arthritis, Back Pain/Issues, Bone/Joint Injury, Breast Cancer, Cancer, Cognitive Delays, Dementia, Ehlers Danlos Syndrome (EDS), Fibromyalgia, Hip Pain/Issues, Hypertension, Hypothyroidism, Joint Pain, Knee Pain/Issues, Lower Body Pain/Issues, Lyme Disease, Multiple Sclerosis, Neuropathy, Obesity, Osteoporosis, Parkinson's Disease, Piriformis Syndrome, Plantar fasciitis, Postural Issues, Sciatica, Sleep Apnea
I couldn't have gotten to where I am physically without Jonathan's help. With 2 kids, my own business, and battling Diabetes and 2 herniated disks in my back, I needed a coach who could give me not just a fitness program, but a wellness program. Jonathan came through big, creating fun workouts that maximized my home gym space, fit into my time limitations, and really made the difference in how I feel. I'm kicking my Diabetes' right in the mouth, and my back has never felt better as I keep making gains. You just can't go wrong with Jonathan Ross.
Jonathan is very knowledgeable about the body muscles and skeletal system. This is especially important so injury is less likely to happen when your are new to exercising or bad knee/back Jonathan gives his undivided attention and creates an exercise program to not only fit your individual goals but mixes it up so you don't get bored. He has a positive attitude and truly cares about his clients well being. I feel very fortunate that I am able to work with him.
Extremely knowledgeable, caring, flexible, and witty. These are just a few words I would use to describe Jonathan. I have a lot of minor issues that can quickly become major. One day, I decided to give TRX a try. Jonathan was the instructor for the course. That was over 2 years ago and I have never looked back. He teaches the class with the individual in mind. His motto is always do the best that you can and never give up. He is such a motivating person who has the knowledge and expertise to modify any movement to meet the needs of the individual without sacrificing the overall workout experience for the class. His personnel training sessions are just the same. He sits and listens to your needs and concerns and develops a program that will help improve your overall fitness while making sure to help reduce the chance of injury. In the past two years I have gone from not being able to do one sit up to being able to do so many that I have lost count. I have gained strength, muscle, and confidence in myself. I no longer have to ask the pet food guy to carry out the dog food, or the salt water system person to carry out the 50 lb bags of salt for my car. I can do that for myself. There are others who teach TRX at the gym I go to, but no one teaches it with the knowledge and concern for body form that Jonathan does. Having previously worked for TRX, Jonathan has the background in the fundamentals and relays those fundamentals to his students. It is not about how many reps of this or that you can do, it's can you do each movement correctly to maximize the benefit of doing the exercise. There are many people who offer personnel training services but few with the knowledge, expertise and breath of experience that Jonathan brings to the table. You will not be disappointed.
As a figure skater, my body needs to be in balance and in top performance, with Jonathan's help my endurance and stamina has increased. I really enjoy working with him and he makes the workout plan both challenging and rewarding. He truly has a gift and a passion as a fitness trainer. Thank you Jonathan for all that you do!
Jonathan brings enthusiasm, knowledge, patience and commitment to every training session; whether he is working one-on-one or with a class. I have been a client for over 15 years and attribute much of my fitness to Jonathan's guidance, training and expertise. Jonathan incorporates cutting edge research into his fitness work; enhancing the brain-body connection and improving strength, coordination and reactivity, all of the while making the work-outs unique, focused, and enjoyable. His sessions are never the same, always fun, certainly challenging, and they produce results, whether it's improved quality of life or a personal best in an athletic event. He is a consummate professional, passionate about his work, and one of the best!
At 63 years old, I really need to stay in the best of health. I want to live a long time continuing to enjoy my husband, mother, children, grandchildren, and great-grandchildren - and who knows? I may even live long enough (and if so I want to be healthy!) to even get to see my great-great-grandchildren one day. In order to do this, I need help! Over the years I have tried making my own exercise program (ha!), joined entities that had aerobic activities, tried various YouTube exercises, you name it - all to try and get/keep my body in good shape. It never fails, no matter what I try, the only time I do well is when I get in Jonathan's care and regiment. He challenges me in such a positive way, and what he puts together for me fits "me" and my limits, my time, my goals! I stick with it (for the most part) and when I do I feel changes and I see changes. When I slip, I see and feel that too (not so great!) Not only that, but I got concerned about my mom and her health. She started walking slower, having trouble getting in and out of cars, walks slightly slumped, so what did I do for her birthday? I made an appointment for her to see Jonathan. What a great birthday present! She now has "her" regiment and slowly but surely is getting used to the regiment that he created, that's just right for her. Now our quality time has expanded to include us working out together. She does her regiment while I'm doing mine. It feels good to see her engaging in these exercises, especially knowing the good it's doing for her overall health. We're in great hands and loving it! He is by far the best.
Jonathan's enthusiasm is contagious. He uses his deep knowledge of how our bodies work to create unique exercises that are CHALLENGING and FUN. He enables me to perform in a way I never thought I was capeable of. Jonathan makes me exceed my own expectations. I am fortunate and grateful to have him as my trainer.
"You've got to maintain and develop body stability and strength to be able to perform activities of daily life", Jonathan's motivating words that has had me working with him for twenty years. He is able to explain the benefits of suggested workouts, keeps them fresh, and always challenging. Jonathan's attention to detail has ensured my weight training is done effectively and safely. Workouts are developed on an individual's needs. He has helped me maintain an interesting exercise circuit even while limited by injuries. Jonathan believes mental health is huge part of daily life. He has wonderful ideas for brain exercises incorporated in physical workouts. Can't say how helpful Jonathan has been to me and my whole family! Always laser focused on my goals.
After eight years with Jonathan, I find him to be resourceful in developing challenging routines for me despite my physical limitations. He is dedicated to his profession and addresses mental as well as physical fitness.
Jonathan has been my trainer for more than 15 years. During that time my fitness needs have changed and Jonathan has observed them without my pointing them out. Jonathan never gives me a "formula program," but always tailors the routine around my specific needs at the time. He will also demonstrate each new exercise, sometimes more than once and allows me to video him, just to make sure I get the movements right. What I like most about Jonathan's training method is not only that you get unique exercises, but he teaches you what effects the movements will have on your body and also the functional benefits to everyday living.
In the 10 plus years that I have been lucky enough to know him, Jonathan has helped me lose 30 pounds and get in the best shape of my life. I will always be grateful for what he has taught me.
Are you a trainer?
Get new clients. Change lives.