Rebecca Navarro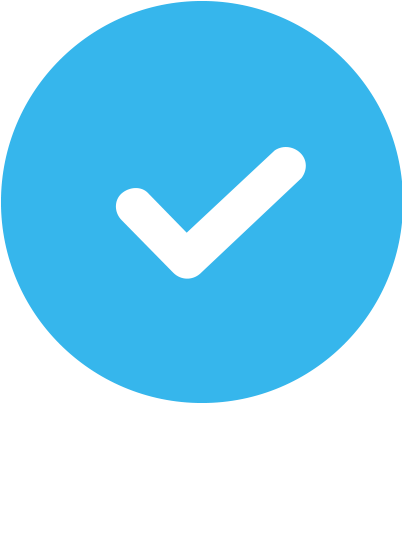 Verified
13 Reviews
Outdoor & In-Home
Virtual
COVID-19 Vaccinated
About Rebecca
I am a personal trainer and fitness instructor with over 12 years of experience in NYC. I specialize in designing individualized strength and conditioning programs to suit client's specific needs and goals. I use a mix of body weight exercises, dumbbells, suspension trainers, bands and kettlebells for a variety of movements in the workouts. I assist with managing habit change, nutrition, stress and fitness for a more balanced lifestyle! When i'm not training, im working on improving my yoga practice or planning my next big hike overseas.
I work with many different types of people with varying goals, but my specialty is working with people that don't enjoy fitness and have had trouble making it a part of their routine. I love working with absolute beginners and I have a ton of experience with the pre/post natal population.
My favorite exercise
Squats, deadlifts, push ups and pull ups
My favorite quote
You're never going to be 100% ready and it's never going to be just the right time, but that's the point. It means that every moment is also the right moment. If you want it, you just have to do it. -Lewis Howes
Areas of Expertise
Strength Training

Weight Loss

Flexibility and Mobility

Posture

TRX

Functional Training

Myofascial Release

Nutrition

Muscle Gain

Kettlebells

Yoga

Cardiovascular Conditioning

Cross Training

Injury Prevention

Stress Reduction

Wellness

Corrective Exercise
NCCA Accredited Certifications
NASM Certified Personal Trainer
Additional Certifications
TRX Certified Suspension Trainer, Kettlebell Athletics Level 1, EBFA Barefoot Training Specialist, Prenatal/Postnatal, Precision Nutrition Level 1, TriggerPoint Certified Therapist, RYT-200 Yoga Teacher
Who I Especially Like Working With
Actors, Beginners, Brides-to-be, Dancers, LGBTQIA, Middle-aged, Models, Overweight/ Obese, Peri/Post-menopausal, Pre/post-natal, Seniors, Student-athletes, Women, Youth
Medical Conditions Experience
Anxiety, Bad Posture, Pregnancy, Stress
Training Areas Served
In-home or Outdoor Training
Rebecca is AMAZING!! Her approach is really holistic, working on both the health of your body and mind. She understands that part of becoming a more fit person is changing your outlook and providing the right kind of encouragement and support. She definitely goes the extra mile and I cannot recommend enough!
Rebecca has been my trainer for a few years now and she is one of the best things that has ever happened to me. I say this with the utmost sincerity. Prior to Rebecca, I worked with personal trainers sporadically and I was never completely thrilled with the workout - sometimes the workouts felt "lopsided" in that only one area was focused on so only one part of my body was being toned or the workout felt repetitive (same thing every session). I have none of these complaints with Rebecca. She provides a full body workout every time. While one part may be more sore than the rest, I still feel that the end result is addressing my body as a whole. Not to mention that no two workouts have ever been the same. She also seems to be able to intuit how I'm feeling during a particular session and tailors the workout to my mood and capabilities. I can honestly say I've ended every session feeling amazing and motivated. When I started working out with Rebecca I couldn't run for 5 minutes on a treadmill or do a real push-up and now I am thrilled to say that I can classify myself as being athletic! So if you're looking for a trainer - Rebecca is the bad-ass who can whip you into shape!
I first met Rebecca a little over 7 years ago, I was in my late 20's not in great shape and seriously doubted that I ever could be. Rebecca had faith in my, put me on a program that fit my life. Sometimes I did better, sometimes I did worse. Within two years I ran my first half marathon, I felt stronger, I was thinner and being in good shape physically helps you feel better mentally. Rebecca helped me prepare for my first Rugged Maniac and then Tough Mudder. Rebecca was there when I got married and now when I just had my first child. She is not just a trainer, not just a friend, Rebecca is part of our family. Even since I left New York 2.5 years ago, Rebecca still helps me plan my workouts and I try to sneak in a session when I am in NYC. Training is not just something you do for now, it is an investment in your life. When you make an investment you want the real deal. Rebecca is the real deal!!
Rebecca is awesome. I've had other trainers but none that have paid such focused attention to me/my body/form/etc. She marries the science and art of fitness/nutrition to help you personalize your goals. She's upbeat and inspiring and I always leave my sessions knowing I pushed myself.
Rebecca is an amazing trainer! Her boot camp class was so fun and completely kicked my butt. She's high energy and great at motivating you to do your best. Highly recommend her to anyone looking to get in the best shape of their life!
2 things about me - I tend toward grumpy and I don't like working out. Rebecca has been my trainer for almost 2 years now - both as a personal trainer, and as a member of one of her bootcamp classes. She is amazing - she's pleasant and funny and upbeat. She works around my "ugh, do we have to?" statements (see: grumpy, hate working out), she is more than willing to substitute in an additional exercise if she sees that I really really don't like doing one (I'm looking at you pull-up machine), and she is also an inadvertent "therapist" as well for me. In my 20+ on and off gym-going years, her training/class is the only time I've done an exercise consistently for more than 6 months - she makes working out as "fun" as I think it can ever be for me. I HIGHLY RECOMMEND REBECCA!!!!
I can't believe that I've actually stuck with my New Year's resolution of getting into better shape, but it was honestly easy to do, all because of Rebecca!! Now already one year into this journey, Rebecca has been the best possible guide, educator, cheerleader, and effective trainer that I could've asked for. I trust her completely because she's taken the time to understand me, my life, my schedule -- which makes our workouts that much more effective. In January 2018, I had never done consistent exercise in my life, and considered walking my hardest workout. By December 2018, after a year with Rebecca, I've gotten so strong, can run for miles without stopping, and have dropped several unwanted pounds. She's super kind and encouraging, while still challenging me during workouts -- it's so refreshing and motivating! We talk about future fitness goals for me, and I'm completely psyched to continue this journey with her!!!
Rebecca is a great! She is incredibly supportive and I get a great full body workout. After working with her for over a year, I feel stronger and healthier. I highly reccomend her as a trainer.
I've been with Rebecca almost a year and she kept me fit during my pregnancy. She was extremely knowledgeable about prenatal exercise. She kept me motivated and focused up until the very end of my pregnancy, and her demeanor is positive and upbeat without being annoying/cheesy like many other fitness professionals. I ended up not gaining a lot of baby weight and that's mostly due to Rebecca motivating me so well and customizing such effective exercise regimens. I love working with her and can't wait to get started with her again postpartum!
I've known and training with Rebecca for past 5 years. Rebecca is not just a trainer but also a great listener and have patience toward everyone. I think that getting Rebecca as a trainer would be the best decision for everyone who wants to have not only a trainer but a friend as well. Go get her????
I've been working with Rebecca for years now and truly can't imagine working with anyone else! Rebecca always keeps workouts fun, fresh, and challenging. She's knowledgeable about modifications both to make exercises easier or more difficult, and is skilled in working around injuries to keep every workout effective and safe! Amazing both in person and with virtual workouts! Highly recommended!
Rebecca is fantastic to work with. She has been very accommodating to my specific needs she's super easy to schedule with and is very knowledgeable. I look forward to working out with her and the hour always goes by quickly even though she has me working hard. I've had quite a few trainers over the years and she is one I would recommend without reservations. She's funny and easy going but also has great workout schedules that keep things interesting and have kept me progressing.
I've worked with a few different trainers over the years and struggled to find someone who respected my body and goals while also being cool, flexible, and fun. I've never been one to love working out, but Rebecca makes it a really laidback and comfortable experience. She's incredibly knowledgeable on top of all of that, which really makes me feel as though I'm in good hands. Long story short: HIGHLY recommend!
Are you a trainer?
Get new clients. Change lives.