Anthony Bottos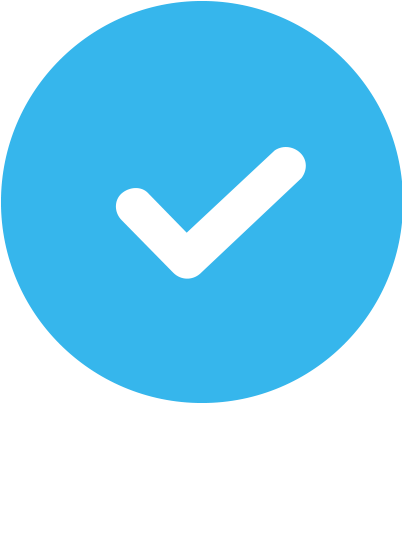 Verified
6 Reviews
Virtual Training Only
About Anthony
My mission is to assist individuals in discovering their athletic capabilities, regardless of age or fitness level. My approach is to initiate training through a movement screening process, to fully understand how your body responds to training activity. This assists us in building a targeted program that will enhance mobility, stabilization, conditioning, strength, and power. Most importantly, this provides a platform for education and insight into your specific body mechanics. While working as part of the Penn Charter High School Strength and Conditioning staff, I programmed training and enhanced the athletic capabilities of over 400 student athletes. In addition, working with Temple University Football's strength and conditioning staff to enhance the abilities of football athletes proved to be valuable experience to help all individuals at various fitness levels. in addition, I worked with Catapult Data Analytics software to provide athlete monitoring to enhance performance.
I request the utmost compliance in a training program. In addition to our meetings, I supply program templates to integrate both cardiovascular and strength training for you to follow between our scheduled meeting times. These additional tools are imperative to help you progress towards your goals quickly and efficiently. With my coaching and expertise, I look forward to helping you reach your health and fitness goals through sound science, hard work, and education!
My favorite quote
"Most of us aren't defeated in one decisive battle. We are defeated one tiny, seemingly insignificant surrender at a time that chips away at who we should really be."
-Jocko Willink
My training philosophy
I utilize a scientifically backed linear periodization strategy to enhance a desired fitness adaptation. Exercise prescription is based upon an individuals training status. This takes into consideration training frequency (days per week), intensity (amount of weight), and volume (repetitions and sets). Each of these variables must be managed to elicit the proper adaptation for weight loss, hypertrophy (muscle gain), general strength, power, or speed.
My training experience
Owner of Fitbott Training 2010-Present.
Areas of Expertise
Strength Training

Sports Performance Training

Injury Prevention

Corrective Exercise

Weight Loss

Nutrition

Flexibility and Mobility

Muscle Gain

Cardiovascular Conditioning
NCCA Accredited Certifications
NASM Certified Personal Trainer
NASM Certified Personal Trainer
Additional Certifications
NASM Corrective Exercise Specialist, NASM Performance Enhancement Specialist
Education
BS in Exercise and Sports Science Major in Temple University
Who I Especially Like Working With
Beginners, Middle-aged, Post-rehab, Rehab, Runners, Seniors, Student-athletes
Medical Conditions Experience
Back Pain/Issues, Bone/Joint Injury, Hypertension, Joint Pain, Knee Pain/Issues, Limited Mobility, Neck Pain, Piriformis Syndrome, Plantar fasciitis, Postural Issues, Rotator Cuff Issues, Scoliosis
Anthony is a skilled and experienced personal trainer. I've worked with him in group settings and one-on-one, and he excels at both. He understands the science of how the body works, and he is able to communicate that well to the client. It's easy to ask questions and talk to Anthony about anything. Anthony is a true professional who can help people reach their fitness goals. At the same time, he makes exercise fun. He emphasizes form, teaching his clients how to do exercises the right way and avoid injury. I would recommend Anthony to anyone looking to get in shape and live a healthy lifestyle.
I have trained with Anthony for over a year and could not recommend him more highly. I had never been to a gym before training with Anthony, yet he has been able to devise a program for me that is appropriately challenging, varied, interesting and has kept me progressing without injuries or setbacks. He has outstanding technical knowledge and the focus on proper technique has paid huge dividends for me. Anthony's demeanor is also outstanding---he is not some "boot camp" guy who is screaming at you, nor is he a "softie" who tells you everything you do is terrific. Whether you are a middle-aged beginner like me or an athlete looking to go to the next level, Anthony is an excellent trainer for you.
Outstanding customized experience. Anthony helped train and guide me to complete my first Broad Street Run. Starts with a free personal evaluation. GREAT energy commitment and talent!!! HIGHLY recommend!
Bottom line. . . Anthony is awesome! I love soccer and right before my 36th birthday I fell while playing and the younger guys on my team poked fun. It was harmless and funny but I knew I was losing a step. I knew Anthony was a trainer but more importantly I knew the type of person he is. He is friendly, funny, and easy going and definitely someone that I could see myself working with. I had a trainer in college soccer and I have worked with a few since then but it was never my thing and I was never overwhelmed by the results. So, I was hesitant to start again but I figured why not? As it turns out, my wife got me the best birthday present ever. Right away I knew I had made the right choice. From the start Anthony asked me what I wanted from this and completely created sessions that focused on my concerns. His expert analysis of my habits (most of which I didn't know) weaknesses, and strengths along with his knowledge of Kinesiology and fitness made our time together so helpful. Anthony is more of a coach than a trainer. He had me doing exercises and movements I had never done before. He was working specific areas that I needed improvement in. He was teaching me about my body and helping understand why I did certain things. Why I'm sore in certain spots. Why I need to work on certain things and why a certain exercise was good for me. On top of this...it was fun! That is why he is more of a coach. I didn't feel embarrassed, or funny, or weak. I felt like I was getting better and pretty quickly. I was sore but it felt great. It was a new soreness and it was greatly appreciated. Most importantly to me, my game improved. I am stronger, faster, more flexible, and more confident than I can remember. This is all 100% because of Anthony. Great coach, great guy! Could not recommend him more.
Anthony is great! I recommend him as a trainer to anyone with athletic goals, or to anyone who wants to be healthy and fit.
I recently started with Anthony and it has made a huge difference in how I train. He is a great guy to work with and he focuses on my individual strengths and weaknesses. He has been able to really motivate me to make a positive change in my form and my routine.
Are you a trainer?
Get new clients. Change lives.