Chris Curths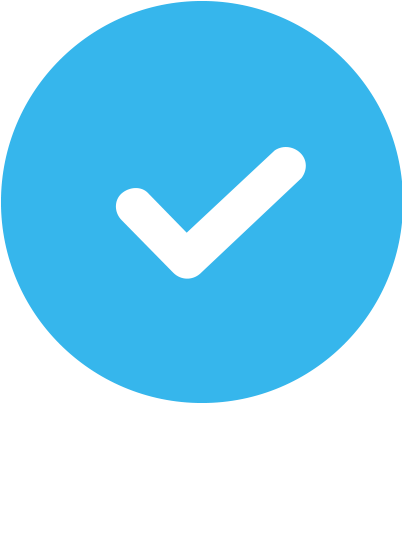 Verified
11 Reviews
Outdoor & In-Home
Virtual
COVID-19 Vaccinated
About Chris
Hello everyone! My name is Chris and I became a trainer because I love to move, eat, "bio-hack", and share my passion and 20 years of experience with others. While I was unaware of the term when I began my fitness journey, I have been "bio-hacking" for as long as I can remember.
I first earned an AAS in Exercise Science at Portland Community College, where I graduated on the Dean's List and was an honorary member of Phi Theta Kappa. I then went on to earn a BS in Exercise Science at CALU, Cum Laude. During this time I have earned a variety of training and coaching certifications and specializations that are directly relevant to the improvement of our health and will continue on my journey into the distant future.
A typical session with me is more than just a smashing workout, it's an informative and rewarding experience that moves you into relaxation, excitement, and returns you into relaxation so you are prepared to flow fluidly back into your day feeling accomplished and de-stressed. I like to call it mindful movement. You see, exercise is so much more than just burning calories or building muscle, it's an adventure that when done properly should complement and integrate into your life, not take away from it. One might compare it to the difference between a devastating addiction versus a healthy habit and one of my goals is to have you looking forward to the exercise experience from beginning to end so that you and your loved ones can see and feel a difference in you. That said, everyone is unique so individual experience may vary.
I've worked with a diverse group of people from teenagers to older adults and always look forward to the learning opportunity certain conditions may bring. Likewise, I invite you to welcome the mental and physical challenge of bringing it 100% every session!
If you'd like to know more, please read the statements below to learn more about my history and philosophy.
Special Training Technology Services:
*Styku non-invasive infrared body measurement and composition scanning (96% accuracy and 99.6% reliability compared to DEXA in less than a minute with no radiation exposure)
*Platinum LED red/infrared light therapy
*ProSun high vitamin D-producing tanning
*Sauna Space near/mid-infrared no-EMF grounding sauna
*Kaatsu blood flow restriction training
*EWOT Energy exercise with oxygen training
*Jawku Speed timing training
*Live Vibe vibration training
*Cronometer Gold comprehensive nutrition tracking (tracks 80+ nutrients with no additional time investment while MyFitnessPal only tracks 6)
*BioSense clinical breath ketone monitoring
*Lumen breath metabolism tracker
*Lourdes Premium Hydrofix molecular hydrogen water (improves exercise performance and recovery while reducing fatigue and inflammation by selectively scavenging free radicals) $10/L value complimentary with each session.
My favorite client story
This is such a tough question because I've been blessed to have enjoyed working with so many wonderful clients. Generally speaking, my favorite client is the one who comes prepared and focused for the entire session...the one who leaves it all at the front door of the gym no matter if it's their first day or we have been training for a year. Specifically speaking, this client and I sometimes rode an emotional rollercoaster in some part due to random fluctuations in weight loss and she likely helped teach me more about people than I ever did her about fitness. She was almost always early and nearly always stayed late, an obvious over-achiever in and outside of the gym. We worked together for about a year and not only did she completely transform her confidence and ultimately lose 80 pounds but simultaneously earned a 4.0 in her graduate program. She also experienced several other major life changes during this time that could've easily placed her stress level in overload, which in my mind embodies an ideal representation of tenacity, resilience, and accomplishment. I miss seeing her smile, working with her, and enjoying the creative nutritional twists she would integrate into her traditional cuisine and kindly often share with me.
My favorite exercise
There are a handful of movements I find crucial to nearly every exercise paradigm because of their direct relevance to the activities of daily living (ADL's) or non-exercise activity (NEA). While it's difficult to choose only one because we all have unique and specific needs, it's hard to beat the hip-hinge or more commonly known as the dead-lift from a physiological demand, adaption, and benefit perspective along with the fact that it is one of the primary total body exercises critical in combatting a sedentary lifestyle as well as injury prevention when it comes to proper bending and lifting objects.
My favorite quote
"Nobody cares how much you know until they know how much you care." Theodore Roosevelt
"Every time you spend money, you're casting a vote for the kind of world you want." Anna Lappé
My training philosophy
My fitness philosophy consists of a client-centered coaching approach that addresses the pillars of holistic health, which I have termed the MNMS: Mindset, Nourishment, Movement, and Sleep. I find this acronym easy to remember because most of us have enjoyed M & M candy at one point in our lives right? Once upon a time, my favorite kind was peanut paired with as much pasteurized skim milk as it took to wash the bag down, yuck! Of course, while I no longer consume M & M's, I do enjoy practicing and sharing my perspective of the MNMS with others so we can all be the best version of ourselves :-) I firmly believe in meeting people wherever they're at in their wellness journey with a realistic, relevant, and recordable plan towards goal assessment and achievement.
My training experience
My training experience began during youth playing a variety of sports such as swimming, football, baseball, and ending with high school basketball. In retrospect, I probably should have continued playing college basketball but I choose another path and learned other life lessons. I began passionately pursuing fitness professionally and educationally at the age of 23 and haven't stopped for 20 years. I've worked as a Personal Trainer, Fitness Manager, and Health Coach during this time.
Areas of Expertise
Nutrition

Strength Training

Weight Loss

Functional Training

Sports Performance Training

Stress Reduction

Wellness

Corrective Exercise

Core and Balance

Flexibility and Mobility

Muscular Definition

Muscle Gain

Posture

TRX

Injury Prevention
NCCA Accredited Certifications

ACE Certified Personal Trainer

ACE Certified Medical Exercise Specialist
Additional Certifications
NASM Performance Enhancement Specialist, NASM Corrective Exercise Specialist, First Aid/CPR/AED, CHEK Holistic Lifestyle Specialist, HPI Human Potential Coach, ACE Fitness Nutrition Specialist, Certified Styku Coach, NASE Certified Speed Specialist, ACSM Exercise Is Medicine Credential
Education
BS Exercise Science
Who I Especially Like Working With
Beginners, Brides-to-be, LGBTQIA, Men, Middle-aged, Models, Overweight/ Obese, Peri/Post-menopausal, Seniors, Student-athletes, Women, Youth
Medical Conditions Experience
Addiction, ADHD, Andropause, Anxiety, Arthritis, Asthma, Autoimmune Diseases, Back Pain/Issues, Celiac Disease, Depression, Diabetes, Fibromyalgia, Hypertension, Hypothyroidism, Infertility, Knee Pain/Issues, Limited Mobility, Lower Body Pain/Issues, Menopause, Neuropathy, Obesity, Plantar fasciitis, Postural Issues, Prediabetes, Pregnancy, Rotator Cuff Issues, Sciatica, Scoliosis, Shoulder Issues, Sleep Apnea, Stress
Training Areas Served
In-home or Outdoor Training
Hire Chris! Do it now! Chris is great! I was instantly comfortable with him from the first session. He is very professional and earnest in helping you reach your goals. He meets you where you are and knows when to push. He has me tracking all my exercise and entering in all my meals on an app that he monitors and having that accountability has been very helpful. Plus, he has great suggestions and tweaks to help you through a plateau. My only complaint is that I didn't do this for myself earlier!
Chris and I met when he did my introductory training session at the gym I'd joined when I was at a very low point in my life. Despite my physical challenges of being morbidly obese at the time, I felt that Chris gave me a strong, powerful work out and took the time to listen and understand my struggles and goals. I started working out with Chris and we continued for almost a year and a half. Even though I was in quite a vulnerable position in this attempt at self improvement, Chris was patient and encouraging. I knew I had a tough road ahead of me, but he never gave up on me and pushed me to work hard. I lost 85 lbs over the course of our time together and was in the best shape of my life. I was also well equipped with the tools I needed to be able to maintain that healthy weight and lifestyle. After having had many trainers in the past, what stood out the most was Chris's extensive knowledge of the human body, exercise science, and nutrition. He didn't subject me to a cookie cutter pre-planned workout like many other trainers that would treat all their clients the same. In all the months we worked out together, we never did the same workout more than once! Chris was creative and thoughtful in tailoring each workout to my needs and goals. He didn't go easy on me, but supported me when I was at a stall or expressed frustration with my weight loss/health journey. He was excellent at commutation and answered questions even outside of our work out time. He included everything about me and my life in our health plan, including medications I was on and other personal circumstances. With Chris, I felt like he could see the whole me, and he took the time to learn about all those parts of me that made up where I was in my life and where I ultimately wanted to be. I will always be grateful for Chris's guidance and expertise in helping me achieve a healthy, sustainable lifestyle. I would highly recommend him to anyone who wants to make a change in their health and fitness for the better. Chris is by far the most knowledgeable, dedicated and insightful trainer I know, and his guidance and teaching truly changed my life.
Chris is a great trainer. Fun to train with and goal focused. He's always looking at new ways to get the most out of your time for your workout too.
Chris was absolutely an amazing trainer. He was very patient and took all of my concerns into account. As we progressed in weight lifting and in general moving more weight he made sure my body mechanics were moving correctly and fixed what needed to be fixed. Overall I would definitely go back to him if I was ever in the area and have him train me again! 1000% recommend to anyone who wants to get fit the right way!
After years of using different trainers, Chris immediately showed his depth of nutritional knowledge and functional and traditional training methods. I couldn't recommend Chris more highly, I use many of his strategies to this day, and always look forward to being pushed in the best possible way for the best results when working with Chris. Money well spent indeed.
I came into training a middle-aged man with zero 0 experience with weight training or really any formal fitness training. I was looking for someone who could show me around the gym, but Chris has been much more than that. Chris has been professional, adaptive, and understanding. It's very clear Chris knows what he is talking about. He is highly competent. He has a plan. I have made progress each week. I can feel the changes happening in my body, and change is good.
Chris is fantastic! He always has fresh workouts for an ever changing situation. He is REALLY good with nutrition. The best part is that he listens and tailors his suggestions to your needs. I've learned so much from him and always look forward to our workouts. Couldn't ask for a better trainer!
Chris was the last trainer my husband and I worked with before the Pandemic closed our gym. He was more than capable: dealing with two senior citizens with differing needs and abilities could not have been easy. But he inspired us to do our best. I am still doing -at home - the exercises he recommended, and when I do them every day I can see definite improvement. He also happens to be a very nice person. I miss our sessions with him.
Chris is one of the best at what he does. He takes the time to get to know you and find the best way to get you to meet your goals. Chris steps it up gradually and takes the time to develop a program that fits your needs. He is very patient and supportive. Chris is also very knowledgeable about health and nutrition and is able to explain the scientific background for what he asks you to do. His holistic approach will help you get on track and educate you on all the things that will improve your health and your looks.
I purchased a four session package from fyt and hired Chris Curths as a personal trainer. He did a great job training me at my small home gym. Chris was very accommodating and really met me where I was on my plan for increased fitness and flexibility. He encouraged me and really listened to me when I gave him feedback about the exercises we were doing. Also, he was easy to schedule and very prompt in responding to my inquiries. We exchanged a lot of text messages between sessions. In addition to the training he gave me a lot of nutrition and overall fitness advice. He spent time working on our sessions between the sessions which made the overall experience very effective. I recommend Chris without hesitation.
I highly recommend Chris!!! He is the first trainer that has kept me motivated beyond the first few sessions. I am proud of myself for getting up and going to my sessions, but I have to also give some credit to Chris because he has customized my experience in a way that I don't dread driving to the sessions. I can tell he is dedicated to me, and his clients because I never feel rushed or like he is fitting me into his schedule. Everything is organized and smooth. His experience and confidence is reassuring, as he does so much more than just give you a workout plan. Between food planning, shopping lists and the varied exercises its never boring and never redundant. I have learned more than just what to do at the gym, Ive learned how to do what is right for me and that I can sustain!!!
Are you a trainer?
Get new clients. Change lives.