Eric Johnson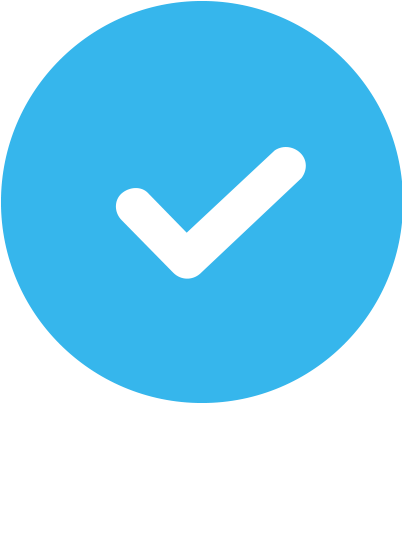 Verified
13 Reviews
Outdoor & In-Home
COVID-19 Vaccinated
About Eric
As a fitness coach with 11 years of coaching amazing clients behind me, it is exciting to see when one of my clients gets their aha moment when they overcome a big fitness challenge that truly connects with their "why". Our "whys" are what can fuel our inspiration to work hard. I am your guide in helping you find that why, and a fitness path specific to your goals and optimum health. Growing up I was not the most athletic in fact I was even uncoordinated and struggled in just about every sport I tried. But, I didn't quit. I also had a coach who truly believed in me and didn't give up either. I made a promise to myself that one day I would strive to be the kind of coach who people would look up to for fitness and for lifestyle transformation! If you don't give up on yourself, I won't give up on you either! Let's do this.
My favorite client story
Some of my favorite client experiences are working new exercisers who want to try their first athletic event.
My favorite exercise
Barbell Clean & Split Jerk
My favorite quote
The Harder You Work, The Harder It is to Surrender - Vince Lombardi
My training philosophy
We work together to feed the wolf of fitness potential. Training both mind and body together is the only way to achieve the level of results you want in the shortest time reasonably possible. You do the work, I provide the instruction and accountability.
My training experience
Personal Trainer and Strength and Conditioning Coach (Athletic Performance) since 2011.
I also coach track and field and cross-country to a local area school. In addition to fitness training I also provide Reiki Healing services and Red Light/Near Infrared Light Therapy.

I am a former competitive Crossfit athlete and currently a competitive distance runner so it is important that I walk my own talk. There is nothing that I have others do that I haven't done myself.
Areas of Expertise
Core and Balance

Strength Training

Weight Loss

Kettlebells

TRX

Functional Training

Sports Performance Training

Muscular Definition

Muscle Gain

Injury Prevention

Stress Reduction

Wellness

Corrective Exercise
NCCA Accredited Certifications

ACE Certified Personal Trainer
Additional Certifications
TRX Certified Suspension Trainer, USATF Coach, CPR/AED/First Aid, Reiki Master, Dragon Door Hardstyle Kettlebells (HKC), Board Certified Light Therapist
Education
MS in Exercise Physiology
Who I Especially Like Working With
Beginners, Dancers, Post-rehab, Pre/post-natal, Rehab, Runners, Student-athletes, Women
Medical Conditions Experience
ADHD, Asthma, Back Pain/Issues, Bone/Joint Injury, Diabetes, Hypertension, Knee Pain/Issues, Obesity
Training Areas Served
In-home or Outdoor Training
Coach Eric is an amazing trainer! My daughter Aspen and I loved training with him. With his knowledge and expertise, we got results!! Wish you were closer for us to still workout with you coach.
If you have an opportunity to train with Eric Johnson take it. I hired Eric to train me as my triathlon coach. Eric is extremely knowledgeable and technical. Everything he does during our sessions are calculated and target specific muscle groups for triathlon. Eric stressed the importance of strength and condition training. I reached milestones that I never expected I could do in only 4 sessions. In addition, Eric will find a way to work with your budget to make it accessible for people to work with him. Eric has the genuine passion to improve the quality of peoples lives though his work as a personal trainer and as a life coach and is transparent the moment you meet him. I look forward to many sessions and reaching many milestones with Eric!
I have never felt more strong and confident in my life. The workouts are very effective and I can see results super fast. I would highly recommend! I wish I would have found him sooner!!
My mom and I trained with Eric for months. He was a very great coach. Very motivating and truly cared about his clients. I value his work and I would suggest anyone to work with him to reach their fitness goals!
Being a track athlete, I've adapted extremely well to hard workouts and I know what being pushed to the limit means. I've dealt with multiple coaches throughout my journey as an athlete, and Eric has definitely made one of the most lasting impressions. Not only has Eric helped me gain physically, but mentally as well. Track puts a lot of strain on your body, and over the years my body became muscularly dominant on my left side. Hoping to get better, I went to multiple doctors, physical therapists, the whole works.. and none of those trained professionals seemed to work. As I was ready to give up, I was introduced to Eric through my mother and my life literally has not been the same ever since. The persistent pain in my left side was healed in less than a few weeks of sessions with the hard work that Eric was willing to provide to help my condition. For the first time in my life I can sincerely say my pain has diminished thanks to his dedication to solving my problem. He pushed me beyond limits that I knew I had, and left me feeling satisfied after every workout, knowing that I did my absolute best and was pushed hard enough to make myself better. I am so happy to say that my imbalance is basically healed, and I indeed have become a better athlete than I was before. Looking back at where I was physically to where I am now amazes me. Simple things such as doing a single leg squat were challenging in the beginning and now they're a breeze. I loved that the workouts were adapted to fit my needs and (for me) were track specific. Not only that, but individual attention helped both Eric and I focus and make sure I was doing every movement correctly so that I wouldn't get injured or reinjured. Not only has Eric helped me tremendously with my injury, but he has become a friend and somebody I can talk to whenever I have a bad day. Being a senior in high school with college right around the corner, Eric helped me with some of the most stressful situations in my life and for that I am grateful. I received some of the most helpful advice of my life from Eric which in return made me better myself as a person. I guarantee that he always has your best interest in mind; he genuinely cares about any situation in your life. Not only that, but he is completely understanding if you ever have last minute obligations or injuries that could hold you back. I felt like sessions with Eric were stress free, and a place I could go to vent and have somebody to listen and guide me. Eric's number one focus is making you better in every aspect, as he does a very good job with it. Being introduced to Eric has opened many doors that I didn't even know existed, and I know everything he has taught me will stay with me for the rest of my life. I know without a doubt that this track season will be my best knowing how much I've grown with his help! I would recommend Eric to anybody in a heartbeat, especially if you're looking for a physical challenge as well as improvement.
I'm very grateful to have had the opportunity to train with Eric. I've met a handful of personal trainers, and I never went any further than that first session with any of them, until I met Eric. The other trainers didn't take the time to assess me. I'm a smaller person, but I know that I'm not in good shape. I couldn't walk after a couple of those first sessions- something a beginner, in my opinion, shouldn't feel. Here's a little background on me. For the past 10 years, the extent of my fitness routine had been running on the elliptical or treadmill for maybe 10-15 minutes and then going around to some of the machines for another 15-20 minutes. I'd do this maybe 2-3 times in one month and obviously, I never saw results. I wouldn't go back for a few months, but when I did, I would just repeat the same process. What really pushed me to start looking for a trainer again was my recent engagement. I found this beautiful wedding gown, but as I was looking in the mirror, I found myself positioning my arms so they couldn't be seen, sucking in my stomach, wishing I had a butt... I just didn't feel confident. It may sound superficial, but to me, it was the perfect reason for me to start a permanent lifestyle change. And I knew that I wouldn't do it on my own. I had my first session with Eric and I was already excited to start the next one. I was very comfortable around him and we got along right away. He assessed my fitness level and pointed out my natural abilities, which made me feel good about myself. He made me realize that I had great potential, that someday I'd do exercises I never imagined myself doing. He was very encouraging and understanding- he didn't talk to me like a drill sergeant. He knew when to push me, but knew when it was time to stop and rest. Eric was able to provide a wide range of workouts for me, gradually working toward the more difficult workouts. We always did full body workouts, but also focused on lower body workouts, something I never worked on. In just a few weeks, I started seeing some muscle definition in my legs and backside- something I'd never ever had before. That made me feel great- results!! Visible results, along with the increased energy, happiness, and confidence, were what I needed to keep me going. And I got all of that from training with Eric. I can honestly say, I have never been this motivated to continue working out. As sad as I am to have lost Eric as a trainer, I am so happy that I began this lifestyle change with him. To many, myself included, the gym can be very intimidating, and also dangerous if you don't know what you're doing. With just 2 months of Eric's guidance and training, I am much more confident to go to all parts of the gym, not just to the elliptical or treadmill. I am more comfortable using free weights and other equipment that I never even knew how to use. I can't thank him enough for helping me understand how important exercise is- not only for your physical health but for your mental health as well. Wishing you best, Jill
I met Eric when he coached my 2 kids on their school's track ad cross-country teams. As a former athlete myself, I can tell good coaches apart from bad ones. After finding out Eric was also a personal trainer, I hired him for 12 months to help me get back into shape. Within that time I got my body fat under 20 percent and was able to back squat 225lbs! Eric also helped me with my mindset which I feel was the biggest benefit of his program. He cares about his clients just like his athletes. Highly recommend!
This review is for Eric's skills as a Reiki practitioner. Not knowing what Reiki really was I was skeptical in the beginning. Needless to say, stress relief benefit really helped me. Imagine feeling total relaxation with little touching involved. After two appointments I can say I felt comfortable around Eric and I look forward to more Reiki sessions. -A skeptic no more!
I worked with Eric as a Personal Trainer at a small local gym and appreciated his approach to working out. I am not a fan of the gym or working out in general, but am very competitive. Eric designed the workouts suited to my needs and abilities and pushed me to max out my efforts. I do feel like I have gained strength and stamina from our sessions together and he has motivated me to continue my workouts! I definately recommend Eric for your personal training needs.
I have worked out with Eric many times. He is friendly and attentive. He always came prepared with ideas geared to my fitness and goals. He kept track of my limits and had creative ways on how to modify. He maintains focus during sessions and keeps the motivation going. I wouldn't hesitate to use him in the future and I highly recommend his services.
I have gone through several fitness trainers in the past 4 years and I can honestly state that Eric was my favorite. He is very passionate about his work, which consequently extends to how much he cares for his trainees. He made me feel that he wasn't simply doing a job but that my success was his success as well. What elevated my training experience with him is that he is not only a body coach, but also a mind coach. He pushed me towards believing that I could achieve my goals. He also made me accountable with constant nudges and messages. I hope to continue training with him virtually soon!
Coming back from my freshman year, I was at an all-time low both physically and mentally. Despite only working together for a few months, he has helped me so much with regaining my confidence and getting into shape. Although sessions with Eric were difficult, he made sure the exercises were always achievable for my physical capabilities. Since I want to maintain this routine when I return to college, he always explained the reasoning behind exercises, showed the proper form, and sent me the workouts after our sessions. Overall, Eric very evidently cares about his clients, and it was a pleasure working with him. It's crazy how much stronger I know I am now and oddly, I'm actually excited to work out at my university's gym this upcoming fall.
I have been working out with Eric for about six months now. The covid shutdown threw a wrench in my workout schedule. When I resumed my workouts, I was dealing with depression and weight problems. When I started working out with Eric, he recognized my personality and strategically built his workout to encourage me into reforming myself. My past experiences with trainers has been that I am pushed into doing strenuous workouts that usually make me extremely sore and discouraged. But Eric designs his workouts in a way that you are gradually building your strength while learning how to breathe and correct your form through the workouts. He also makes sure to help you stretch after the workout so that the DOMS is manageable. Eric is not just instructing you and giving you workouts, he is also training your mind toward a healthier lifestyle. He is extremely invested in his clients improvement and you will see him be proud of as you get leaner and stronger.
Are you a trainer?
Get new clients. Change lives.