Winfrey White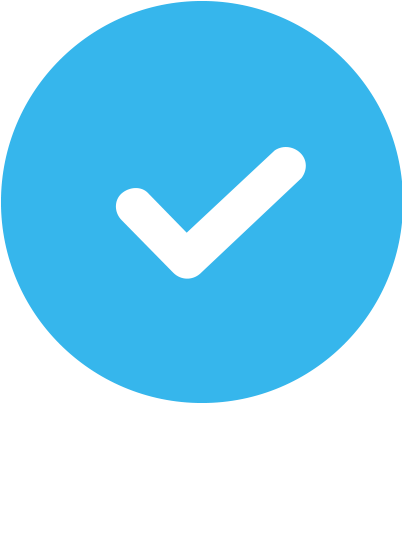 Verified
28 Reviews
Gym
About Winfrey
I am a certified personal trainer who have been in this establishment for more than 18 years. I take nothing in pride than to helping others to achieve their goals my specialties are strength training ,endurance training, abdominal training etc. I was the assisted fitness manager at Bally Total Fitness. Then went on to owning my own gym "PROGRESS FITNESS "I've been in business for more than 8 years now.
My favorite client story
She lost 50lbs in 8 months
My favorite exercise
My favorite exercise is Abdominal.
My favorite quote
Give me 100% when we start training
My training philosophy
You cant beat a diet
My training experience
Helping others to achieve their goals
Areas of Expertise
Core and Balance

Nutrition

Strength Training

Weight Loss

Flexibility and Mobility

Boxing

Muscular Definition

Muscle Gain

Kettlebells

Functional Training

Sports Performance Training

Kickboxing

Cardiovascular Conditioning

Injury Prevention

CrossFit
NCCA Accredited Certifications
ISSA Certified Personal Trainer
Additional Certifications
CPR/AED/First Aid
Who I Especially Like Working With
Beginners, Bodybuilders, Law Enforcement, Men, Overweight/ Obese, Student-athletes, Women
Definitely pushed me but also saw where I was starting from and the fact he is very flexible is great for my schedule. Can't wait to do more workouts!
He is knowledgeable, patient and encouraging. He has his own gym to make sure you achieve your goals. I would recommend him to anyone who's working on getting fit.
Excellent workout! Can't wait to keep going back for more!
Winfrey is AWESOME! He's professional & very knowledgeable. I really enjoy working out with him. I am very excited to continue working on my all of my goals w/ him! If you come across his profile, don't hesitate to reach out. He responds quickly & is eager to help you reach your goals!
Awesome facility with an even more awesome trainer. I haven't been physically active in years and I felt that in my whole body today! I have never experienced such a judgement free place in a long time. I can't wait to go to my next session. Thanks so much Winfrey for introducing me to a challenging for the better lifestyle, and for personally pushing me out of my active comfort zone.
My first time working out at this gym felt amazing. The trainer is very friendly, down to earth and passionate about his gym and clients workouts. The gym was clean as well. I would recommend this to anyone who is looking to get back into shape or trying to maintain shape. I believe in the trainers and the gym. I'm extremely optimistic that I will reach my workout goals here.
The best personal training experience I've had. Winfrey had every aspect of the workout planned, I look forward to continue to work with him and have no doubt that we will accomplish my goals in the coming months.
My experience with Winfrey at Progress Fitness has been nothing less than remarkable. He is exceptionally proficient and inspiring. I feel that I will be hugely successful with my weight loss objectives, along with his training and healthy food plan.
Great workout and reasonable prices. Winfrey was very patient and motivational. I can't wait to continue my journey of weight loss and reach my goal!
I'm greatful to have someone push me to my fitness goal! He's encouraging and understanding. He motivates me to keep going! Great place and great trainer!
Mr. Winfrey has been on point. He give good motivation and conversation during the session, but he does not play when it comes to that body. Winfrey price is reasonable, it's better than a gym membership. The gym is also a friendly environment, I don't feel intimidated. I am glad I chose Winfrey to be my trainer.
I loved having him as my personal trainer! He definitely showed me how strong I truly am! I enjoyed every session; and highly recommend him!
Winfrey White is an excellent training. I don't really like to exercise, but he is very motivating and makes it fun. I started receiving compliments from friends and family after about 4 training sessions. He definitely knows how to maximize your results. I trained for one hour 3 days a week, and have noticed more energy, weight loss, better sleep and more muscle tone. I would definitely recommend Mr. White to anyone you wants to improve their health and lose weight.
I give Winfrey White 5 stars. His workout is very intense and I can't wait to see the final results! He not only provides a great workout he encourages a healthier lifestyle change!
Winfrey knows his stuff for sure. I been going to him for a little while now and I must say, I love it. It's always a great workout. Plus he plays great music during the session. If you don't hire Winfrey, you're not serious about getting fit.
Winfrey is awesome. He's super friendly and pleasant to work with, even when he's pushing you to your limit and then some. Have health issues that sometimes make working out difficult, and he always checks to make sure I'm doing ok throughout our sessions. I would definitely recommend him to friends.
I am very pleased with how Winfrey pushes and motivates me during my workout sessions. He has a way of getting you to complete the task assigned with such ease. Winfrey has such a humble demeanor and really cares about ur health and overall well being. I would definitely recommend him to anyone of my family and friends.
Winfrey White is an outstanding and awesome trainer if your trying to get in shape he's your man. He's affordable, but worth a lot more i cant wait for my next session. Your going work hard but I like it because I know the hard work is going to pay off.
I came to Winfrey looking to tone up and I can say without a doubt he has definitely fulfilled that request. I have only been training with him for 12 weeks now and can already feel and see a difference!
Since starting with Winfrey I am more energetic than I ever have been. He challenged you with a different workout each time. I am so pleased that our paths crossed. I see a swimsuit in the near future.
If you have a desire to lose weight, build muscle, and are ready to get serious about being healthy, then you are ready for Winfrey White and Progressive Fitness is the gym that will turn all of your hopes and dreams into reality. Winfrey changed my life for the better and he will do the same for you!
If you would like to lose those unwanted pounds, change your dress size, have the guys and girls take a double look! Give Winfrey White a call, he helped me to a size 8 from a size 16. With his dedication, flexibility, and his you-can-do-it attitude you will be on your way with whatever your goals are
Excellent trainer! Very professional! Awesome, creative & challenging workouts... I haven't gotten bored with any of them yet! I've been training with him for 3 months and have lost 18 lbs. So if you want results, give Winfrey a hola!
Winfrey White is an excellent personal trainer. I have been training with him for three months and seen a significant change in my endurance, weight and energy level. He really tailors every workout to fit my needs. I truly look forward every week to my next session.
Winfrey is the absolute BEST trainer in the world. He's professional, dependable and passionate about his work. You tell him your goals, you work with him and he will help you achieve your goals. In just ten sessions working with him and following his eating plan. I lost 8 pounds and reduced all my belly and abdominal fat. You will never get bored! If you're willing to put in the work, you WILL see results.
Winfrey has been an awesome trainer! He is very knowledgeable in many different workout styles and tailored our workouts around my personal needs. He has helped me shed many pounds and I look forward to shedding the last few pounds!
Very good trainer. He will come with meal plans and exercises to help you reach your goals. He has compassion for all of his clients!
I haven't worked out in years due to some medical issues. Winfrey listened to my injuries and limitations and he prescribed me an all around OUTSTANDING workout. He walked me thru each exercise, made sure I used safe form, and pushed me as far as he knew I could go WITHOUT injuring myself. I can't wait til round 2!! Thank you for helping me with my journey back to better health and fitness.
Are you a trainer?
Get new clients. Change lives.