Mark de Alexander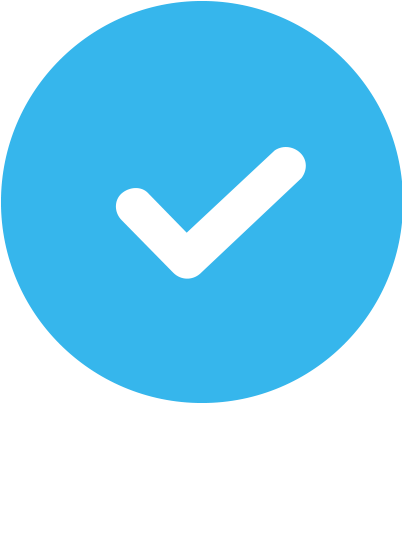 Verified
37 Reviews
Outdoor & In-Home
Virtual
COVID-19 Vaccinated
About Mark
Hi ! My expertise is based on academic education combined with 15 years' experience as an athlete and coach. I genuinely love my job, that is why I always give my best to my clients. I am fueled by sincere enthusiasm for this profession.
I provide exercise and nutrition guidance that allow my clients being healthy for life, preventing injuries.
No shortcuts -> no relapses -> no injuries.
Resume available upon request.
EDUCATION:
- Bachelor of Science Degree in Kinesiology, Stockholm University.
- Associate Degree in Nutrition, University of Milan.
- UCLA Fitness Certified
- ACE Certified Health Coach
- ACE Seniors Fitness Specialist
- ACE Functional Training Specialist
- ACE Certified Personal Trainer
- Former track and field athlete
SPECIALTIES:
- Strength and Conditioning: resistance, aerobic, power, flexibility and mobility training.
- Seniors Fitness
- Postural Fix / Corrective Exercise / Balance Training
- Post Rehab
- Weight Loss / Muscle Gain (body transformation)
- Injury Prevention
- Joint Health
- Core Stability
- Tailored Nutritional Strategies
- Anti-Aging Protocols
- Supplements Guidance
- Tennis Conditioning
- Golf Conditioning
- Running Conditioning
- Sleep Coaching
- Stress Management
- Performance Nutrition
My favorite client story
From obesity + hips replacement to NYC marathon.
My favorite exercise
Anything that involves functional athletic movements and promotes a higher quality of life.
My favorite quote
Every finish line is a beginning. Dream it, do it.
My training philosophy
Make my clients healthier persons providing them guidance for lifelong and sustainable results preventing injuries.
My training experience
Love this job since 2006.
Areas of Expertise
Core and Balance

Nutrition

Strength Training

Weight Loss

Flexibility and Mobility

Functional Training

Sports Performance Training

Myofascial Release

Cardiovascular Conditioning

Injury Prevention

Muscular Definition

Muscle Gain

Posture

Kettlebells

TRX

Kickboxing

Cross Training

Stress Reduction

Wellness

Corrective Exercise

CrossFit
NCCA Accredited Certifications

ACE Certified Personal Trainer

ACE Certified Personal Trainer
Additional Certifications
CPR/AED
Education
UCLA Fitness Instructor, ACE Functional Training Specialist, ACE Senior Fitness Specialist
Who I Especially Like Working With
Actors, Bariatric, Beginners, Bodybuilders, Brides-to-be, Cancer Survivors, Dancers, Law Enforcement, Men, Middle-aged, Models, Overweight/ Obese, Post-rehab, Pre/post-natal, Runners, Seniors, Women, Youth
Medical Conditions Experience
Anxiety, Arthritis, Back Pain/Issues, Bone/Joint Injury, Diabetes, Hip Pain/Issues, Hypertension, Hypothyroidism, Joint Pain, Knee Pain/Issues, Limited Mobility, Lower Body Pain/Issues, Menopause, Neck Pain, Obesity, Osteoporosis, Piriformis Syndrome, Plantar fasciitis, Prediabetes, Rotator Cuff Issues, Sciatica, Shoulder Issues, Stress
Training Areas Served
In-home or Outdoor Training
Great first time. Mark showed up on time and ready to start my program. He is very knowledgeable and I'm confident I'll reach my goals under his direction.
Marco is an amazing trainer, his knowledge of fitness, nutrition and wellbeing has really helped us gain strength and stay committed. Marco is very amicable, and spent the time to understand our strengths and weaknesses and has developed a very strategic and impactful routine that suits our individual needs and goals. We highly recommend Marco to anyone who is looking for a personal trainer.
Great experience. Mark is professional, knowledgeable and a great listener. Loved how he spent time assessing my weaknesses and my strengths. Recommended!
Mark is the coach I was looking for. I wasn't able to workout for one year and I got hips issues. Mark identified my problems and tailored a fitness plan to achieve my goals.
Mark is easygoing, attentive, professional, and very knowledgeable about every aspect of wellness. He has a science based approach and he even gave me very helpful recommendations to improve my sleep quality.
I'm planning to restart playing tennis improving my athleticism. Mark is the ideal coach for that. Very knowledgeable in sports conditioning and everything fitness related. Amicable and professional.
Excellent experience. Mark is always punctual and spend time even after the session to make sure I stretch properly. Great communication skills, easygoing and professional. Recommended!
I had an knee surgery 5 months ago and I needed to lose lot of weight. Mark is really a great trainer. He is a great listener, meticulous and motivates you without being a sergeant. Very knowledgeable in nutritional strategies. Great experience!
Mark is great. I had a serious hip injury while ago and I need to strengthen my legs. Mark prioritizes injuries prevention and he made a meticulous assessment of my weaknesses. Really professional and easy to talk to. Strongly recommended.
Really great first week. Mark is attentive and truly passionate about his job. He's knowledgeable and amicable. I'm confident I will achieve my goals with him.
Really great. I'm restarting working out after long time and a shoulder injury. Mark carefully assessed my weaknesses and made a very detailed plan to achieve my goals. He's supportive and very knowledgeable about nutrition. Strongly recommended!
I'm having a great experience with Mark. He's really dedicated to his job and a great motivator. He brings something new to every session! Genuinely amicable and very knowledgeable.
I suffered a serious knee injury because of a negligent trainer. Mark prioritizes injury prevention and joints health. Very attentive. Strongly recommended!
Mark is knowledgeable, professional and easy going. He cares about every detail. Supportive and motivating. Highly recommended.
Highly recommended. I need to lose some weight for my wedding coming in 2023. Mark is a great listener and encouraging. He made me feel comfortable and ready to start my journey. He's fixing my diet with simple tips.
Awesome! My goal is to run my first marathon. I needed someone who can prepare me mentally and physically. Mark is great. He challenges and motivates you in a perfect way. Very competent about nutrition. Recommended!
Amazing. Mark is professional and knowledgeable. He makes nutrition easy to understand. Always available for any question I had. Recommended!
Mark is always punctual and dedicated to his profession. Great feedbacks for each exercise. I feel comfortable and motivated during his workout sessions. Expert in post rehab and joints health.
Highly recommended. Thanks to Mark I'm getting rid of my lower back and spine issues. His workouts are always engaging, never a bore. Great positive attitude. Inspiring. I finally found a real professional after several bad experiences with other "trainers".
When I started with Mark I was 20 lbs overweight with shoulder issues. He designed a customized exercise routine to strengthen my shoulders without injury risk. He is motivating me to push past my perceived limits in a safe way. Extremely professional and great conversations! Thank you for being so patient with me!
I was skeptical about finding a personal trainer on line but I'm glad I gave it a try. Mark is just great. He's always positive and supportive. Genuinely a nice person. He's fixing my pre workout meals and I'm already seeing results. Much less bloating! Strongly recommended!
Great experience. It's a pleasure working out with Mark. Love how he explain the logic behind every exercise. Extremely meticulous and enthusiastic. He educated me about the importance of recovery in order avoid overtraining. Finally I'm seeing results now!
I was intimidated and hesitant about hiring a trainer because of my poor fitness abilities. Mark is understanding and extremely patient. My lower back is already feeling better. He's changing my attitude towards wellness and nutrition. Now I know how to control my diet to stay fit without relapses. Strongly recommended!
Really good! Very knowledgeable about post rehab protocols. Can't wait to restart playing tennis again! He provided me a comprehensive sleeping routine that is already improving my sleep quality. Amicable and patient! :)
Mark makes every session challenging and fun but I never felt overly exhausted after the workouts. After turning 40 I was feeling low energy and demotivated. Since I'm working out with him I feel more energetic and even my testosterone levels went up! He provides a very detailed professional guidance on supplements/nutrition. Thanks to his planning and nutritional adjustments I'm always able to recover optimally before the next workout now. Excellent. Great find.
Awesome. Really glad I gave it a try. Mark is just great. Genuinely friendly and down to earth. Love his attention to details. I needed someone supportive who can guide me to an healthy lifestyle. Thanks to him I'm learning stress management routines that are really helping me. Thank you!
I'm enjoying working out with Mark. I had an herniated disc last year and I was very reluctant to restart training. Paranoid about relapsing again. Mark is teaching me injury risk free exercises that are helping regain my strength safely. Very helpful posture protocols. Extremely satisfied with my progresses!
Amazing! His enthusiastic energy is motivating me to overcome my limits. I never had a male trainer before. Mark is extremely professional and attentive. Thankful I found him. Thank you Mark for helping me!
I'm improving so much with Mark. I recently had a baby. I got lower back and hips problems. Thanks to his expertise in post rehab I'm getting back to my ideal fitness level. He's fixing my lifestyle and nutrition with adjustments I can keep long term. Easygoing and down to earth approach. A truly reliable professional. Recommended!
Great guy. He's truly passionate about his profession. Every session I learn something new. I have finally found an accurate bodyscan facility thanks to Mark. Love the ambiance of his gym. Clean and up to date equipments. Highly recommended.
Recommended. I always struggled to increase my muscles mass. Since I'm following his nutritional strategies I'm finally seeing improvements. Mark is educating me about the importance of recovery and how to avoid overtraining. Even my sleep is much better thanks to his protocols. Extremely satisfied.
Very satisfied. I needed someone who can prepare me for my golfing season. My golfers elbow is improving every session. Mark is professional and extremely knowledgeable. Great healthy and tasty recipes!
I'm enjoying working with Mark. I had plenty of personal trainers in my life and I can say Mark is a serious professional. I'm recovering my strength after multiple injuries without being too sore the day after. Great positive attitude. Very motivating and supportive. Highly recommended!
Really great. Professional, knowledgeable and genuinely easygoing. I was intimidated by hiring a coach because of my poor fitness. Mark is very attentive and I feel comfortable. My injury is already getting better and can't wait to improve my golf game.
He provided me a truly accurate body scan to keep track of my progresses and my bone density. Love his science based approach and how attentive he is in every single detail. Up to date equipments and very professional ambiance. Strongly recommended!
Very good. I needed a fresh start. During the pandemic I stopped working out and now dealing with lower back problems. Mark is supportive and motivating without putting pressure. My sciatica issues are already getting better thanks to him. His exercises are safe and fun. Great find.
So good! Professional, knowledgeable and genuinely personable. I wanted to improve my strength and bone density without bulking up. I'm already feeling stronger. Zero knee pain during his sessions! He's adjusting my diet with simple advices without eliminating my favorite food :) Thank you !
Are you a trainer?
Get new clients. Change lives.