Jason Kozma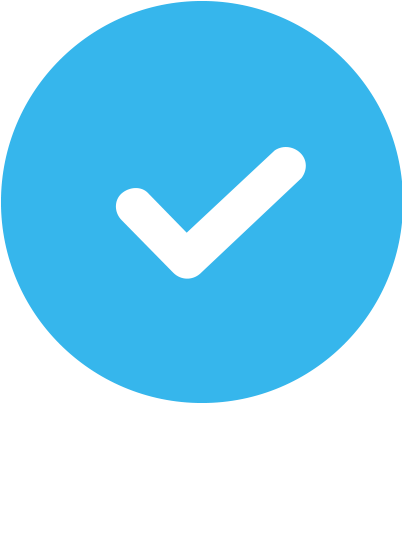 Verified
37 Reviews
Outdoor & In-Home
COVID-19 Vaccinated
About Jason
If you are serious about achieving your fitness and weight loss goals, you should be training with Mr. America Jason Kozma and his High Performance personal training team.
Check out our many clients' before-and-after photos and testimonials on the website. Feel free to look up Jason Kozma online for more reviews!
We offer both gym based and in home or outdoor training according to the service areas displayed.
My favorite client story
I've been a professional trainer for 25+ years so I've had a lot of great stories. Here are some of my online reviews:

Jason is the real deal ... it's no joke that he can truly transform your body and make the most of what you've got.

The first time I worked with him, he whipped me into amazing shape in eight weeks! He works with you to develop a workout and nutritional plan and makes sure you stick with it! There is no cheating with him because for some strange reason, he'll know if you have. He's a great motivational fitness trainer, and if you want hardcore results, Jason's your man.

I'd recommend him for anyone serious about body transformation.

-- Marites

Training with Jason Kozma has been a real learning experience.

When I started my 8 week fitness/nutritional plan with him, I was "skinny-fat" I only ate a real meal once or twice a day and never lifted weights. He taught me how and what to eat and how to sculpt my body. I weigh exactly the same as when I started but lost fat and gained muscle.

I went from 18% body fat to 13% Jason always made the workouts fun but effective.
I highly recommend him 5 stars!

--Kate

Training with Jason Kozma will be the best money you'll ever invest in yourself. Jason will analyze your weight, bodyfat, and measurements to create a custom meal plan and exercise program based on your fitness goals. While training if he sees that you need an adjustment to your meal plan he will do so. Show up focused, do what he says, eat what he says, and you will get the results you want.

In March 2018 I reached a wall in current meal prep and fitness plan. I just couldn't lose the weight I wanted to before my sister's Bachelorette in June! Desperate, I turned to Jason, who I wanted to train with for years. I followed his meal plan 87% of the time, worked out with him as instructed 3 times a week, and worked out on my own about 2-3 times a week. From March 25, 2018 to June 15, 2018 I lost 18.5 lbs and 10% body fat!!! I will continue to train with Jason to decrease body fat and gain muscle. Can't wait to post more results in the next coming months!!!

Contact Jason for a body transformation! He is the best! You won't regret it!!!

--Celeste

I've been working out with Jason for two years now, and I couldn't be more pleased with my results. When I wanted to get skinny, he got me skinny. When I wanted to get muscular, he got me muscular. And, on top of that, I genuinely enjoy working out with him. He's a pleasure to be around and makes me look forward to my training days. I could not recommend him more!

--Alex
My favorite exercise
Pelvic tilts/hip raises

Plan to do three sets of each exercise, alternating two to three exercises per set. Work up to 20 reps per set. I recommend you do this exercise on a bench. You'll want to support your upper body by holding onto the bench with your hands.
Lie on the bench face up, with your back flat. Reach your hands over your head, bending your arms so you can grab the bench to support yourself.

Keeping your legs straight, raise them so they're perpendicular to the floor, bent at a 90 degree angle to your body.
Keeping your upper back flat on the bench and your legs still perpendicular to the floor, slowly raise your hips about 3 inches off of the bench. Contract your lower abs to lift your hips.

To keep your legs in the proper position, imagine trying to press your feet into the ceiling as you do the exercise.

Contract your abs to slowly lower your hips back to the bench. Repeat.
My favorite quote
"Strength does not come from winning. Your struggles develop your strengths. When you go through hardships and decide not to surrender, that is strength." – Arnold Schwarzenegger
My training philosophy
If you want to train with the best, actually work hard and get results, you should be training with us. If you are looking for the cheapest trainer you can find, move along. This isn't for you.
My training experience
Hi! I'm Mr America Jason Kozma. Yes, for real. I'm LA's top body transformation expert for over 20 years. I'm not the same thing as other "trainers" like you'll find at big box gyms, or your friend's trainer, or any other pretender.

I also have an elite squad of LA's best personal trainers working for me. You can opt for training with one of them at about half my personal rate. Areas covered include gyms in Marina del Rey, Venice, El Segundo, Manhattan Beach, Beverly Hills, West Hollywood, Hollywood, North Hollywood, Studio City, Pasadena and Woodland Hills.

We also offer in home training in most areas of Los Angeles.

Note about availability - the time available listed on my profile only apply to me personally. Team trainers are available from 6am-7pm weekdays and 7am-12pm saturdays.

In my profile here is a very small sample of my many amazing client before and after transformations.

My background:

I've been lifting weights and bodybuilding since the age of 12, and competed in my first bodybuilding contest at the age of 15. I always saw bodybuilding competition as the natural competitive extension of the training in the gym. Ever since I learned that there was such a thing as a personal trainer, that was what I wanted to be.

Upon graduating college, I moved out to Los Angeles to chase my dream. Things happened, it was bumpy and tough but I eventually became very successful as a personal trainer, even adding a team of trainers working under me to handle the overflow of clients that I couldn't train myself.

I even got back into bodybuilding competition from 2003-2007 and won my weight class at the Mr. America in 2004 and Mr. Muscle Beach in 2007, accomplishing some of my long-held goals. My background in bodybuilding competition and my experience as a karate teacher combined well in enabling me to teach and train people from all walks of life in all the aspects necessary to transform their bodies in minimum time with maximum safety. I believe a great trainer has to be a great teacher.
Areas of Expertise
Nutrition

Strength Training

Weight Loss

Sports Performance Training

Core and Balance

Flexibility and Mobility

Boxing

Muscular Definition

Muscle Gain

Posture

TRX

Cross Training

Injury Prevention

Stress Reduction

Wellness

Corrective Exercise
NCCA Accredited Certifications

ACE Certified Personal Trainer
Additional Certifications
PROPTA certified personal trainer
Education
BA in Business Administration
Who I Especially Like Working With
Actors, Beginners, Bodybuilders, Brides-to-be, Law Enforcement, Men, Middle-aged, Military, Models, Overweight/ Obese, Peri/Post-menopausal, Post-rehab, Pre/post-natal, Seniors, Student-athletes, Women
Medical Conditions Experience
Back Pain/Issues, Bone/Joint Injury, Hip Pain/Issues, Obesity, Postural Issues
So I've lost about 9.5 lbs in 8 to 9 weeks, including a few days partying in cancun so not bad. I've also gained some visible muscle so I'm guessing I lost about 12-13 lbs of fat or about 6-7% in body fat percent. I wasn't perfect on everything, but definitely consistent and probably 90% or more on plan for diet, cardio, and weights. I came in eating pretty low carbs, low salt, and fairly clean so I didn't have a lot of water weight to give me the rapid 5-10 lbs off in the first two weeks. I lost 1 to 1.5 lbs/week very steadily. My conditioning is solid and I can run faster and easier than ever due to the fat loss. I've been making significant gains lifting as well. Jason gives you the plan, makes adjustments as needed and then it's up to you to plan ahead and be consistent. I'm thinking of doing another 8 weeks.
Thank you, thank you, thank you to Jason for getting me (back) into shape. After years of yo-yoing between Weight Watchers and various starvation diets, Jason has finally gotten me on track. I called Jason at the beginning of July while in Maui with a Pina Colada in my hand, begging him for help getting into shape for my wedding. Since mid July, I have lost just under 30 pounds and feel better than I ever have. I have not only lost weight, but I have gotten into shape, feel fit, and am eating well (I rarely am hungry!). Jason has created the perfect work outs for me, incorporating upper and lower body weight training and TRX, without excacerbating my lower back problems/injury. So...if you're looking for a trainer who can keep you in line with tough love, get you results (despite any injuries!), and make you feel better than ever, Jason is your guy.
I really don't like exercising, but I found that as I get older, it's necessary to stay in some kind of shape, especially since I enjoy eating food. I tried out Jason and Terrence last May for two months and was elated how I learned how I could push myself, not to mention that I was able to eat a small, balanced diet according to Jason's restrictions. Alas, trying to enjoy the things I liked afterwards was a lost cause, so I came back for a month in Jan for a swift kick in the rear. I did well again and feel rejuvenated in my attempt to better myself thanks to them both. Biggest thing I learned about myself? I have a problem with food, especially portions. For the first time, I'm actually going out and declining certain dishes or maybe I am just eating with more purpose. I also learned that I could push myself more than what I thought I could....so the learning process continues. Another benefit is that the gym that Jason uses - Burn in SM - is a great place. It's never overly crowded, and the energy there is just right, full of like-minded people who are into fitness more than vanity. I wish I could go there all the time but for now I'm stuck with my LA Fitness membership, a place full of people leaving weights everywhere and not wiping down the machines. Now I'm on my own, trying to continue my regimen while having one "cheat meal" a week. It ain't easy, but I'm learning more about myself and my habits that I don't get down when I've indulged too much for my cheat - I'm still learning how I can maintain my goals and my desire to try new things. So far, so good, as I'm still on the wagon, following the cardio and weight regimen that was designed for me.
Jason is an amazing trainers, you ALWAYS leave know that you got your butt kicked but he does it in a fun way and the results only speak for themselves, if you want to your body and life to change then Jason is for you! Just be ready to work!
Jason Kozma rocks!!! I lost 10 lbs and got very toned in 8 weeks. He's a real pro and gets great results. I've had many different "celebrity" trainers and Jason puts them all to shame with his professionalism on the topic of weight training and his ability to tailor make a program for the individual. I had a problem with my posture before and he trained it out of me by strengthening the correct muscles. He also made me look more feminine rather than bulky like some other trainers do because they apply the same technique to everyone. Highly Recommend!!!
Jason continues to strive as the most ambitious and hardworking trainer that I know. He creates customized programs for each client and carefully monitors their progress (he must work 24/7). He also has a great sense of humor and positive attitude; he can really cheer you up.
Thank you Jason for changing my life for the better. Training with you helped me become a better person not only physically but emotionally. You changed my lifestyle and my outlook on life
You will absolutely get results working with Jason Kozma. He is no joke. If you don't get results, there is actually something wrong with you. I had worked with another personal trainer shortly after I had gotten engaged. After 6 months, I did not achieve the results I was looking for because 1.) I'm the type that needs strict discipline and they were more focused on developing a friendship with me 2.) I did not have a diet plan that complemented my workout regimen. He did a body fat analysis (monitored every 2-3 weeks), put me on nutritional plan (which he monitors weekly), and a cardio + strengthening regimen. You WILL start seeing a transformation within the first 2 weeks you start working with him. He will make adjustments throughout the process as needed. He is focused on your success, and he will motivate you to achieve your goals. What I couldn't achieve in 6 months, I achieved in 10 weeks working with Jason. He brought my body fat down from 21% to 15%. I now fit size 2 clothing & dropped 2 jean sizes. Most importantly, I never felt better and looked great for my wedding day.
Jason is amazing!! The coaching I got from Jason has been life changing and absolutely worth every penny!! Its not just about "getting thin", although thats what I came to him for, he has made me stronger and healthier then I've been in a very long time. I dont have to worry that the stress at work or in my personal life will crash my immune system, and I'll get sick at a critical time. I'm now strong and healthy enough to withstand stressful periods without crashing! I cant really put it into words but basically even if you are a relatively healthy person as I was, when you improve the health of your body, your life just becomes better. I noticed that I had gained 6 pounds over the course of a year and wanted to nip it in the bud before it became 10 or 20 pounds. I thought, no problem. I'll just start running again. For the next 3 months I gained and lost the same 4 pounds over and over (while injuring my knee). I became really frustrated and contacted Jason. To become a champion body builder, Jason had to become very knowledgable as to what builds muscle quickly and what causes very quick fat loss. He is really good at knowing just how hard to push you for maximum (injury free) results and modifies his methodology as your body adapts so you never plateau. Within 3 weeks I lost 8 pounds and looked much better then I would have had the running worked because I didnt just get skinny, I built muscle in all of the places that were flabby and needed sculpting. After 2 months, my body fat percentage was about 15%, I no longer fantasize about getting lypo, and I have a butt that defys my genetics! Jason is a master of his craft!
I used to workout with Jason when I lived in Los Angeles, but since then the Navy has sent me all over the world and the time away has made me realize what a VERY good trainer he is. Having worked out with others in the interim, I can say that what makes him great is his ability to vary your workout in a way that keeps gym time fun, his attention to your progress and his sense of humor. You'll look forward to going to to gym, if for no other reason than the witty banter while you're getting in better and better shape. Honestly, I was never in as good shape as I was when I was working out with him... unfortunately, I can't get the Navy to send me back there or I'd be working out with him on a regular basis!
I have been struggling with being too skinny my entire life. I had been trying to gain on my own for years but the results were far from impressive. Finally, I decided to invest in a trainer and I am so glad I picked Jason. He opened up my eyes to a whole new world of building up my body. He is very knowledgeable, instills motivation and discipline into my workouts and diet. He designed the workouts based on my specific needs. I gained 20lbs in just 2 months. It made me believe that with dedication I can achieve things I never thought could be possible. When I had to move and wasn't able to work out with him, he searched and recommended trainers he thought would be best for me. I would definitely go back to him whenever I can.
Jason is the real deal... it's no joke that he can truly transform your body and make the most of what you've got. The first time I worked with him, he whipped me into amazing shape in 8 weeks! He works with you to develop a workout and nutritional plan and makes sure you stick with it! There is no cheating with him because for some strange reason, he'll know if you have. He's a great motivational fitness trainer, and if you want hardcore results, Jason's your man. I'd recommend him for anyone serious about a body transformation
I just finished a 12-week online program and am writing to second all of the good things that reviewers have said about Jason. My work schedule is pretty unpredictable, so I decided to go with the online training option. Jason designed a plan for me and every week I would send him in my diet and exercise logs. He would read these closely and email me back with feedback and suggestions. When Jason noticed that my legs were my weakest body part, he suggested that I come in for an in-person session to show me the ropes. We came up with a new plan for legs that produced immediate results, which makes me wonder how much more progress I would have made had I been able to schedule live training sessions with him. Anyway, after twelve weeks, I've lost 16 pounds and my body fat percentage has dropped from 14% to a little over 5%. The only thing I wanted when I decided to sign-up with Jason was results, and he was able to deliver. That's really the highest compliment that I can pay him. If you're serious about getting results, give Jason a call.
I've played sports and worked out all my life and Jason has helped me get in the BEST shape I've ever been in ... at 42.. with a broken back! I started with Jason when I felt blobby and injured, he tailored my workouts to my needs, and now I have 10 percent body fat and lean muscle. He can give you a diet plan to go along with your workouts and in about a month you will be the "after" in those before and after pictures you've been clicking on. I've worked with MANY other trainers, and it's not even close. He's trained Hall of Fame athletes, Hollywood actors and regular folks like you and me and treats us all the same. He pushes you with humor and you'll notice the results immediately. Look no further.. you do what he says, you'll get what you want.
If you are serious about getting in shape then Jason and his staff can help you achieve all your goals. His knowledge of fitness and nutrition are a testiment to the years of study and dedication that he has personally invested. I know a lot of people talk the talk, but this guy walks and walks as well. And he has a title to back it up. Make no mistake, he is the real deal and you won't be disappointed.
I was never heavy nor thin. Just blah. With Jason I went from 19.5% BF to 8.5%. It has been a lot of hard work but between Jasons knowlede of training, supplements and diet I am finally filling out for the first time in my 36 years. I HIGHLY RECOMMEND HIM AS A TRAINER.
I'm so happy I found Jason Kozma! I was looking for a personal trainer to help me with my goal of competing in a figure competition and I knew I found the right man for the job the first day we met. Jason is extremely personable and sincerely cares about his clients health. Jason catered a meal plan to help me reach my goals and was flexible with his busy schedule to fit my needs since my work schedule is also busy. In my short time with Jason, I have seen an increase in strength and a decrease in body fat. I'm excited to compete in my first fitness competition and plan on using Jason's nutrition plan afterwards to maintain a healthy lifestyle. I would highly recommend Jason Kozma if you're looking to be healthier, get ready for bikini season, or compete
Jason changed my life! As a busy mom, I've always struggled with the extra 5 or 10 lbs. The moment I lose the weight, it kept creeping back. Jason helped me put together a nutritional and workout plan that worked magic! I didn't know I could look that good! All my friends tell me I look incredible, my husband can't keep his hands off me and my kids are proud of me. And it's not just the weight. I feel so much more energy and I'm also stronger than I've ever been. Thank you, Jason!
Jason is amazing! I've been very impressed with everything from how keen he is in identifying what I as an individual needed in terms of nutrition, supplements and exercise (one size does not fit all!), to just the integrity with which he manages his business. It has been life changing for me. I have been working out pretty vigorously on my own 4-7 days a week most of my adult life, but have never been able to achieve the results I got with Jason in just 4 weeks! I've recommended him to everyone including my parents. If you have a vision of what you want to achieve, don't mind hard work, but cant stand spinning your wheels, Jason is your guy.
Can I give 10 stars??? I hired Jason after deciding to take my fitness to the next level and do a bikini competition. It should be noted that prior to hiring Jason Ive had nutritionist, and trainers. Therefore, i know what and who I am comparing Jason, his skills and abilities to. I trained with him personally and also did the online nutrition and exercise program for the times that I wasn't training with him in Santa Monica. The minute I saw Jason, he was pretty much on point about how much weight and body fat I would drop in the 8 weeks of prep ( that's all the time I had!) Going to the gym wasn't something new to me, however learning to do proper exercises in the proper order to stimulate fat loss and muscle growth was something i learned from training with Jason. He knows exactly how a female body responds to training, how it should be shaped and sculpted (which is an important factor when it comes to serious training) . His nutrition program was simple and easy to follow. I went on and got 2nd place for my first bikini competition with 9% body fat. Bottom line is Jason is a pro he knows, exactly what he's doing. If you hire him you are guaranteed to SEE RESULTS, you WILL FEEL GREAT about yourself and your body, and you will get asked "WOW! how did you do that?"
Uber Trainer! I have to echo the plethora of extremely positive reviews posted by others regarding Jason Kozma's knowledge and abilities as a personal trainer. I started training with Jason when he first arrived in California from Tennessee back in the mid-90's. Even then, Jason knew more about weight training, physiology, muscle building, fat loss, and nutrition than anyone I had ever met (or have met since). Jason has built a loyal following of clients who have trained with him for years, who enthusiastically recommend him to friends and family, and who come back to Jason over and over again for one reason -- RESULTS!!! This guy knows how to get you in shape and how to help you maintain a high level of fitness once you get there. That's what it's all about, isn't it? HIGHLY RECOMMENDED! A+++!! (And if that's not enough, Jason is a lot of fun to train with (even while he's kicking your butt!)).
I will simply state that signing up for Jason's training program is the best money I have ever spent on fitness. He gave me a compact distillation of the current state of the art in bodybuilding, diet, and fat loss methods, without me having to go read 20 books or try to piece it together. Previous to this, I had done a year of 'Starting Strength' to build up strength after a double knee replacement. It worked as advertised, and I ended up stronger in the squat than I ever was in my 20s the last time I tried lifting. I also ended up at 25% body fat, and when my noob gains slowed down, I decided to get rid of the belly and try working with Jason. What really shocked me was the rate of fat loss without feeling hunger. The diet is 5-6 smaller meals per day, with lots of protein and veggies. I found a couple of good recipes for baking chicken en masse, bought a food scale, and prep a week's worth of meals on Sunday. Easy, fast, cheap, and most important — no hunger. I have an intense job so I can't be thinking about food during the day, and I don't. My workout is a 5 day split with about an hour of lifting per day, followed by 30 minutes of cardio. The cardio doesn't seem that hard given the rate of fat loss, and I'm getting stronger steadily. There is some sort of weird magic going on that I can't explain, but I'll take it. I dropped 2 notches on my belt *the first month*, and am between 10-15 lbs down from where I started. This guy is really, really good. Highly recommended if you want to change your body quickly.
Jason is the real deal! I've had personal trainers in the past but none that deliver results even close to what Jason has and in the shortest amount of time. Jason is a fitness expert but also understands and is extremely knowledgeable about nutrition, which was key to my body fat loss and muscle gain. Jason is a true professional and worth every penny. He's completely changed my life! Don't waste your time with anyone else.
Met with Jason and he was very informational, fun guy. Got to train with one of his trainers and I feel like I got a really good knowledge on proper weight lifting and now I'll feel confident to do it on my own without having to worry and continue to get those results in that I aim for. :)
Jason Kozma as a child: - "What do you want to be when you grow up Jason?" - "Jason Kozma" Seriously, Jason is a true witchmaster when it comes to training, nutrition and making you realize what it takes to get the shit done. A genius!
As a triathlete, stretching and weights are two of my weak areas. Jason has changed that and the results have shown on the bike and in the pool. He increased my leg strength and flexibility and this made climbing the Malibu hills just a touch easier. Jason is a great guy to train with and he gets results quickly. Everything he does is customised to you and your needs. Im already looking forward to getting back in the gm with him
Jason is dedicated and thoughtful in his training instruction. He offers an optional diet plan (a lot of trainers don't offer an education on this and diet is key!). He works with you each week on your diet and exercise routine. It took me a while to figure out exactly what I wanted, other than to "get fit." Jason worked with me each step of the way to help me identify my goals, and tailor my workouts and diet each time my goal changed. He is very straightforward and honest, he won't BS you in any way, and takes a personal interest in your health and fitness progress. He provides all the tools you need; it's just up to you to follow him. Jason's program is 100% with you in mind; he doesn't take a one size fits all approach, but instead factors in your gender, size, body type and goals. You won't regret working with him!
Training with Jason Kozma will be the best money you've ever invested in yourself. Jason will analyze your weight, bodyfat, and measurements to create a custom meal plan and exercise program based on your fitness goals. While training if he sees that you need an adjustment to your meal plan he will do so. Show up focused, do what he says, eat what he says, and you will get the results you want. In April 2018 I reached a wall in current meal prep and fitness plan. I just couldn't lose the weight I wanted to before my sister's Bachelorette in June! Desperate, I turned to Jason, who I wanted to train with for years. I followed his meal plan 87% of the time, worked out with him as instructed 3 times a week, and worked out on my own about 2-3 times a week. From April 25, 2018 to June 15, 2018 I lost 18.5 lbs and 10% body fat!!! I will continue to train with Jason to decrease body fat and gain muscle. Can't wait to post more results in the next coming months!!! Contact Jason for a body transformation! He is the best! You won't regret it!!!
...four years of training with Jason and zero complaints.
Jason has proven to be dedicated to the success of his clients through his very specific nutrition plans, and training programs. I have seen my own body transformation; significant body fat % loss, and muscle gains! I highly recommend him to anyone looking for serious results. Discipline and hard work required!
Jason is the only trainer I will ever use! He is the ultimate professional and pushes you to achieve results you thought were unattainable. I highly recommend him if you're looking to step up your fitness game!!
I first signed up for Jason's High Performance program over 10 years ago in preparation for my wedding. Prior to that, I had worked with 2 other trainers with limited success. Jason had brought me down from 24% body fat to 17% body fat…a transformation I was extremely happy with. Much time has passed, and 3 pregnancies later I decided to reach out to Jason again since I was having difficulties dropping weight. I had moved from the Westside of LA to the Southbay, so Jason referred me to his colleague Shon Halisi in El Segundo. Jason kept me on a customized dietary plan and we communicated regularly, while I trained with Shon locally. Shon is also extremely knowledgeable, helped me strengthen areas of injury, and is very meticulous in ensuring you are in proper form and engaging target muscles. Over an 8 week period, I am back down to pre-wedding/pre-children weight…an achievement I thought was completely out of reach at my age. I am extremely satisfied with my results, and have enjoyed working with these two experts. This program works, and you are guaranteed results if you follow the plan.
Best word to describe Jason is professional plain and simple. If you are looking for the best personal trainer around - someone that has the knowledge and expertise to get you the body and health you want don't look any further. With a clear passion he inspires and pushes you to bring out your best self. Couldn't be happier and would recommend to anyone looking for a positive change!
Jason is super knowledgeable and thoughtful when it comes to losing weight and building the body that you want. To me the best part is that he keeps me training while keeping my back and shoulder injuries improving. Really appreciate that he gave me the program that works and that he keeps me motivated. Fantastic trainer!
Jason and his team rock! Totally took the time to train me right, keeping me from injuring myself since I'm kind of gung-ho and want to go super fast.. I'm totally seeing the results in definition and strenght.
Jason is really an incredible trainer. He shows devotion to results both in and out of his workout sessions through diet planning, which supplements to take, how to plan eating/sleep patterns, etc. He is honestly like an encyclopedia when it comes to knowledge about how your body works and therefore how to optimize fat loss and muscle gain. He does a good job of motivating you in your workouts and really gets results.
I super enjoyed my time with Jason! He didn't waste any time calling me personally when I first reached out to him before buying his services. To me, that showed that he truly cares about me and what I was trying to achieve. He also worked with my pescatarian diet and made everything very easy for me to follow! He gave me all the answers, all I had to do was just stick to his plan. The results I got from him were amazing!!! Thank you for getting me back on track Jason!
Are you a trainer?
Get new clients. Change lives.