Ronnie Loaiza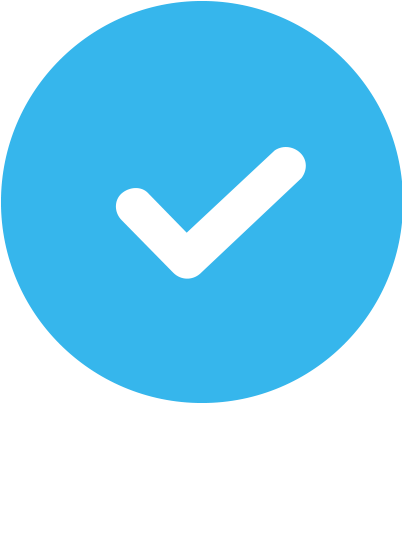 Verified
13 Reviews
Outdoor & In-Home
COVID-19 Vaccinated
About Ronnie
Ronnie trains great both 1:1 IN PERSON OUTDOORS with COVID Protocols or In REAL-TIME ONLINE , In both, Ronnie is laser-focused on YOU. Ronnie trains people ranging in all ages, fitness levels, goals, shapes, and sizes, but all have one thing in common – they want to feel and look better and get RESULTS. The online sessions are great as she guides you, encourages you, and modifies exercises while still challenging you and helping you progress. As her clients can tell you, they appreciate Ronnie's work ethics and genuine interest in them. She brings all this, plus her education, experience, and skills to you, to custom-tailor your fitness plan.
Ronnie helps you work-in good nutritional habits and helps you find ways to fit working-out into your busy or irregular schedules. She will, of course, resume training at people's homes, offices and private studios when things "get back to normal". And she will resume the 1:1in person Pre/Post-Natal/Pregnancy Fitness.
Other certified specializations include Weight Loss, Senior Fitness, and TRX and she does a lot with Muscle Strength and Women's Fitness!
Ronnie loves what she does and does it well! (can also train in Spanish and the legally blind).
My favorite client story
Soooo many!!! Aw, I'm smiling at thinking of all the laughs, hugs and successes we've experienced together!
My favorite exercise
A proper plank and Showering after a good session
My favorite quote
"Strong is Sexy"
You wear your memories on your face
My training philosophy
Tying your shoe before the workout is the hardest part, the shower afterward marks accomplishment. Once you my client starts you always end up getting into it. And if you trust me with your fitness and well-being, I focus and pay attention to YOU, talk and work. We're not there to chit-chat for long periods of time in between sets, we're there for a fun good time but... while working!
My training experience
Training one on one, partner training (if partners are the same or near same fitness level) small group and large class fitness instructor, TRX, Senior Fitness, Pre-Natal, Pregnancy, Post-Partum fitness training, Training blind, and other self-labeled or diagnosed disabled
Areas of Expertise
Core and Balance

Strength Training

Weight Loss

Flexibility and Mobility

TRX

Functional Training

Stress Reduction

Wellness
NCCA Accredited Certifications
NASM Certified Personal Trainer
Additional Certifications
Senior Fitness Specialist, TRX, NASM Senior Fitness Specialist, Silver Sneakers Instructor, Silver Sneakers Yoga Instructor, Silver Sneakers Classic Instructor
Who I Especially Like Working With
Actors, Beginners, Brides-to-be, Middle-aged, Overweight/ Obese, Peri/Post-menopausal, Post-rehab, Pre/post-natal, Rehab, Seniors, Women
Medical Conditions Experience
ACL tear, Addiction, Ankle Injury, Anxiety, Arthritis, Artificial Hips, Artificial Knees, Asthma, Autism, Back Pain/Issues, Bad Posture, Bone/Joint Injury, Chronic Pain, Diabetes, Diastasis Recti, Fibromyalgia, Headaches/Migraines, Hearing Impaired (Deaf), Hernia, High Blood Pressure, High Cholesterol, Hip Pain/Issues, Hip Replacement, Hypothyroidism, Joint Pain, Knee Pain/Issues, Menopause, Neck Pain, Neuropathy, Obesity, Osteoporosis, Parkinson's Disease, Plantar fasciitis, Prediabetes, Pregnancy, Rheumatoid Arthritis, Rotator Cuff Issues, Sciatica, Scoliosis, Shoulder Issues, Stress, Tennis Elbow, Visually Impaired (Blind)
Additional Languages Spoken
Spanish
Training Areas Served
In-home or Outdoor Training
I've been doing virtual training with Ronnie, and she does a great job tailoring workouts specifically to me based on the limitations of the space I have and the equipment I have available. She has me doing exercises I've never done before and is able to get me to push me to the limits of what I can achieve. And her enthusiasm is endless!
I've been working with Ronnie for over a year now and it's the best decision I've made toward meeting my fitness goals. I've never been self motivated when it comes to weight training, so I started working with a trainer at a local gym, a large national franchise, but quit after a few months because I found the training to be way too repetitive with very little variety. I got bored. I heard about Ronnie from a local neighborhood board and it was a revelation that I could train at home, saving me time and the extra expense of a gym. She's been amazing at tailoring the workouts to keep me mentally engaged and ensuring that I'm progressing. And she's really fun to work with, always incredibly positive and engaged. She cares deeply about her clients and is always looking for ways to improve the experience. When we transitioned to training virtually, I was surprised by how seamless the experience has been. I don't feel like I'm compromising my fitness which is great. I can't recommend her enough!
Ronnie is a bundle of energy and has a vast knowledge of fitness, especially for seniors. She shows concern and interest in her clients. She keeps it moving and interesting and really gives a great total body workout with limited equipment. She is reasonable and responsible and committed to the importance of exercise for every body. She cares about you and tailors her workouts to fit your needs. Time spent exercising with Ronnie is well worth it!!
Ronnie have been training me for nearly 2 years now. She's a get trainer because she always ask me what I'd like to improve and build while weight training with her. She pushes me in the right way by motivation and encouragement. I enjoy both in person training and video call training. I'm never bored of her training. Personally, I have lost over 15lbs training with her due to consistency and tips on nutrition as well as gain muscles. I'm very thankful to have found her as my personal trainer.
Ronnie is truly amazing! She have the ability to modify your workout. It is truly personality to the person. I have been giving myself excuses to not to workout, but she made it possible. I did not know how to work out and that is the main reason why I was never successful. Ronnie taught me the way and I learned how to stay safe when I do exercise and how to avoid injuries. Ronnie taught me the way and now I am never going back to my old way. Now I know how to take care of myself physically and I am loving it.
I've had the pleasure of working with Ronnie for several years. She always pushes me just enough and varies our workouts to keep them interesting. Even during these difficult times she has altered my monthly personal workout plan, (which she provides every month), to focus on workouts that take advantage of the limited equipment I have available at home.
Ronnie knows her stuff and clearly enjoys what she does! She pushes me just the right amount to really challenge myself, something I have a hard time doing on my own. She pays close attention to form making me feel confident I'm working out safely with minimal chance of injury; another aspect of my training that has been hard for me. The gyms where we train are super clean, with great equipment and a friendly environment. Ronnie has been flexible with my schedule and provides work out ideas/instruction to help keep me on track on off days. Her pricing is more than fair for the high quality of training and useful information she provides! I started with the introductory package and will be signing on for more! Look forward to getting strong and healthy with Ronnie!
With a variety of aches & pains & some arthritis, Ronnie tailored a workout for me, It strengthened muscles that were weak due to misuse associated with the arthritis. This made a big difference. I also felt a lot healthier. She really knows the body, how the muscles work and what schedule to exercise the different muscle groups. She's very pleasant to work with. I highly recommend her.
I've been training with Ronnie for about two years and have been very satisfied. Since the gyms closed we've been training on Zoom and that, too, has been gratifying. I'm delighted by working with Ronnie.
Everything about traing with Ronnie is super easy. She uses zoom to meet me right in the privacy of my own home. We go at my pace and i feel great!
have been working with Ronnie for 3 weeks now and am finding her SO helpful! I've had some health issues for the last couple of years that have seriously interfered with my activity level. Ronnie has been training me via Zoom and is so patient, yet a taskmaster. We are focusing on strength training. I appreciate her focus on proper form, and pushing me to do "just a few more". I highly recommend her and her training methods.
Ronnie is great. She is enthusiastic and knows her stuff She is kind but doesn't let you get away with slacking off. She's a hard worker and makes you work hard too. I love working with her and so does my body!
Ronnie is great! I am easing back into exercise after a year of doing nothing. Ronnie fully evaluated how strong my body is (or isn't!) and the exercise routine feels perfect for me.
Are you a trainer?
Get new clients. Change lives.