Samantha Coppola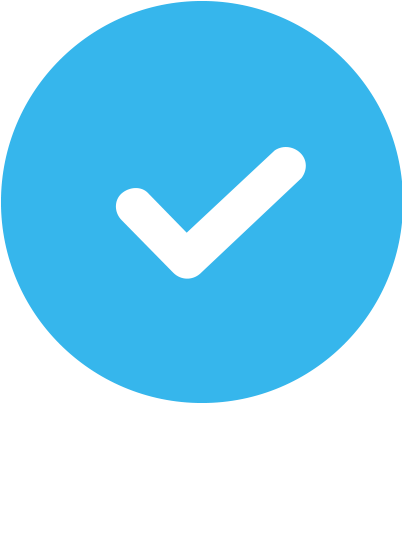 Verified
17 Reviews
Outdoor & In-Home
About Samantha
Hi! I'm Samantha and am a NASM Certified personal trainer. If you don't have a gym in your building, I have a membership at 24 Hour Fitness that allows or guests that we can use for training if you prefer! I also develop GREAT in-home workouts we can execute right in your living room or even outdoors! Whether you're looking to lose weight, tone and define or gain muscle or just live a healthier lifestyle, I'm your coach!
I constantly encourage my clients to live and work towards their fullest potentials, challenging them in safe and healthy progressive ways; so they get the results the want in the quickest amount of time! Depending how the individual responds and learns, I always find a clear way to communicate and explain which exercises are targeting which muscle groups. I am super outgoing and driven and make it a point to make working out a fun and positive experience as possible, in hopes of my clients leading healthier, happier lives! My hours are super flexible and I WILL Deliver results. Can't wait to meet you!
In addition to having clients that have lost aywhere from 2 pant sizes to 25 pounds with me, have developed the strength to do pullups or heavy squats on the rack, i myself have lost 12lbs and my body has transformed immensely in the past year from smart eating to intensifying my workouts! I have faced the same problems many of you either have or are facing; not seeing the results you want even while busting your butt in the gym and eating less and IT IS FRUSTRATING. Not to worry, there is a smarter way to achieve your goals and get the body you want with some guidance and direction. I GOT YOU!
My favorite exercise
I absolutely love deadlifts! Not only is is great for growing the glutes and hamstrings, it also requires core stability and strengthens the back muscles; making it a full body exercise!
My favorite quote
It never gets easier, you get stronger!
Be bigger than your excuses!
My training philosophy
Just show up! Even if you don't want to, it's the days that are hard that make you stronger!
Areas of Expertise
Core and Balance

Strength Training

Weight Loss

Flexibility and Mobility

Muscular Definition

Muscle Gain

Posture

Functional Training

Myofascial Release

Corrective Exercise
NCCA Accredited Certifications
NASM Certified Personal Trainer
Additional Certifications
CPR/AED, NASM Nurtition Coach, NASM Corrective Exercise Speciaist
Who I Especially Like Working With
Actors, Beginners, Brides-to-be, Overweight/ Obese, Pre/post-natal, Women
Training Areas Served
In-home or Outdoor Training
Sam is awesome, I'm a beginner for everything. She is very professional and patient, guide through every step to help me achieve my goal. She would nicely correct me when I did things wrong and give encouragements when it's right. Great PT that I could ask for!
Great trainer that push you to excel! She makes me do thing that I tough I was not able to do. There is no routine in her traning, she is changing exercises every weeks which keep me motivated all the time. My body hurts and sweats but it worth it.
Never thought working out and being pushed to my limits would be so enjoyable! Even through the rough parts, when you think you can't lift another weight, Samantha was able to help me accomplish it all. Her positive energy, fun personality, and fitness knowledge were exactly what anyone would look for in an ideal trainer. It felt like I was working out with a friend who continued to motivate me and knew my strengths and weaknesses. I now feel more comfortable in the weight room and more comfortable in my own skin. I'd recommend Samantha to anyone who wants to make a change and have fun along the way!
Samantha is an extremely positive, caring, and energetic trainer. Whether it is first thing in the morning or late into the day she is always charged and ready to motivate you and cheer you on. She is knowledgeable about not only how your muscles work and change but always takes the time to explain the different types of workouts, how they effect your muscles, and how to make the most effective changes for your body. If you have long term goals and are struggling to motivate yourself or understand the best workouts for you as an individual, reach out to Samantha for one on one personal training! She will encourage you to become a stronger, healthier, and overall happier, fit, you.
Samantha is a great trainer. I've been training with her for several months now and have lost weight and feel so much stronger. She motivates me and encourages me when I feel like giving up. She's very detailed when it comes to my form. I have and will keep recommending her to anyone looking for a personal trainer
I started training with Sam in February of this year and couldn't be happier. She makes working out at the gym (something I haven't done in years) an experience I don't dread. I feel stronger than I have in a long time and have seen amazing progress that I can be proud of. She is also very good about adjusting the workouts as needed and ensures I maintain proper form to get the most out of my workout. She is awesome and an amazing trainer.
Samantha is fantastic! Being in my 60s and getting back to working out can be intimidating because i wasn't sure what I was doing and was scared of possibly injuring myself. But Sam made it fun and stress free by progressing me slowly, making sure I was comfortable and confident in what I was doing. I really enjoyed how she incorporated exercises that correlated to my everyday life and activities that used to be difficult for me! I highly recommend Samantha to anyone looking to feel stronger and more confident in their bodies/what they're capable of while learning and laughing a lot!!
Samantha is so wonderful! For each session we do, she has a different workout plan of strengthening exercices mixed with cardio, balance and coordination exercices. She motivates me, cheers me up and pushes me through each set so I don't quit! She's very flexible with her schedule and has gone above and beyond to accommodate my working hours and social plans. I started training with Samantha 2 months ago 3 times per week. I had no working out experience before, a huge fear of the gym, and pretty poor balance. I wanted to tone up and learn how to workout properly and efficiently. Now, I see a big difference in my body and how I feel. I stand up much more straight, I don't slouch anymore all day at my desk, I have more control of my body and my moves. I have more balance and a much stronger core. My thighs are firmer and I have more energy. People even compliment me that my arms look toned and I look healthy. I am so happy with my results and you will too if you pick Samantha! :)
I've been working with Samantha for about two months now and she is amazing! She is knowledgeable, motivating and tough (in a good way)! Since training, I've learned so much about form, equipment, and have now adopted a fitness lifestyle. Samantha is very responsive when contacting and flexible when last minute conflicts arrive. I highly recommend Samantha to anyone, regardless your fitness level.
Samantha is a great coach! She's friendly and personable, which makes it easy to build a workout/coach relationship. I haven't worked out in some time and Samantha made the transition back to working out so easy. I enjoy meeting up with her for our sessions and I am already seeing results in my strength and body in just 2 months of working with her. Also, Samantha is a great guide for eating healthier and a great motivator to keep going!
I worked with Sam for 9 months to get my body wedding ready. I lost 12 pounds and gained definition in my arm that I've never seen before. I feel stronger and leaner and couldn't have done it without her! She was encouraging and helped push me to reach my goals. Highly recommend her!
I trained with Samantha for a bit over 7 months, and have lost 20 pounds so far. She has always been encouraging and patient. She's always there for me, motivating me and cheering for me. She is quick to reply text and would answer any questions I have. During our session, she would work with me to find the best way for me to understand the exercises. She would give me the right amount of push and always keep it challenging and fun. She also cares about me and inspires me at a personal level. Starting to work out is the best decision I made last year, and I'm so thankful to Samantha for guiding me through this wonderful journey and help me become a better version of myself.
I only worked with Samantha for a few months before she broke the news to me that she is moving to LA. I was so upset because she is the best. Samantha came to my apartment once a week to train me for my wedding. She always came on time and prepared with exercises planned out ahead of time. Since we were working in my apt, we didn't have all the equipment a gym has but Samantha made it work. She used whatever I had around and she brought some of her own materials. I definitely burned up a sweat each session and was exhausted and sore the next day. Samantha is the best! She also loves puppies!
Samantha is a great trainer who worked with me for a year on improving my strength and cardio. She always had a challenging new circuit that was tailored to my goals and worked on improving my endurance. She was always available if I had questions about my routine outside of the gym and encouraged me to try new classes and recipes. I'd definitely recommend her to anyone looking to meet their goals while feeling like they had a friend by their side.
I was training with Samantha for 6 months before I moved and it was an amazing experience! She's not going upbeat, professional and energetic but is also super knowledgable! I was originally looking to lost 10lb, which i did! But I also gained lean muscle so I can actually see little muscles in my arms which never used to be there before! I finally feel comfortable and confident in my own skin, all thanks to the guidance and help of Sam!
I have very little (re:none) experience with exercising and was super nervous to start training, but knew I needed some help to get active. I am so glad I found Samantha! She is positive, encouraging, motivating, and really pushes me without making me feel intimidated or embarrassed for what I don't know. I have learned SO much from Samantha that I can use to stay active and healthy for the rest of my life. She is AMAZING!
Samantha is the real deal. She pushes you because she believes in you, and motivates because she really does care. Working out with Samantha was fun, new and always a great challenge. I wanted to gain confidence at the gym, learn how to use some of the more advanced machines that always seemed intimidating to me, and gain strength. I was able to accomplish each of those goals, and couldn't be happier. I had to move across state, and bummed that I can't train with her anymore. However you bet I'll hit her up for a session when I'm in town. Samantha is a bad ass- love her.
Are you a trainer?
Get new clients. Change lives.