Matt Laurie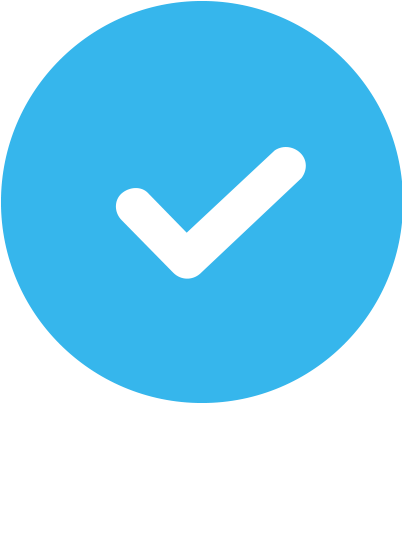 Verified
19 Reviews
Virtual Training Only
About Matt
My name is Matt Laurie, M.S, B.S and my philosophy focuses on continual education within the field of Exercise Science, which I will use to not only expand my own knowledge base, but to enhance your way of life and the lives of those around you. Being formerly obese and overweight myself, I understand how daunting it can be to get the ball rolling with your own fitness journey. Together, we can overcome that obstacle and get you exactly to where you want to be. By empowering you with the skills, knowledge, exercise techniques, and support you need, I know that a fun and long-lasting client-trainer relationship can be maintained for years to come. Take some positive action today by committing to your health and fitness, and I promise to be there with you every step of the way.
My favorite exercise
Barbell Deadlift (with Side Planks being a close second)
My favorite quote
He who says he can, and he who says he can't, are both usually right - Confucius
My training experience
I have trained extensively in both Corporate and Commercial Fitness Settings and have worked within those two sectors with some of the best people in the field. I have taken the knowledge and experience gained from working within both areas of fitness to provide the best possible one on one interactions with my clients. After training for 2 years within the private sector, I have learned to adapt to new challenges and have created amazing relationships with my clientele along the way.
Areas of Expertise
Core and Balance

Nutrition

Strength Training

Cardiovascular Conditioning

Functional Training
NCCA Accredited Certifications
ACSM Certified Personal Trainer
NSCA Certified Strength and Conditioning Specialist
Additional Certifications
TRX Level 1, Precision Nutrition Level 1, Certified Sleep Science Coach (Spencer Institute)
Education
MS in Exercise Science (concentration in Exercise Physiology and Sports Nutrition), LIU Brooklyn, BS in Exercise Science Pre-Physical Therapy, Manhattan College
Who I Especially Like Working With
Actors, Beginners, Brides-to-be, Men, Middle-aged, Overweight/ Obese, Seniors, Women
Medical Conditions Experience
Anxiety, Back Pain/Issues, Cardiac Rehab, Headaches/Migraines, Hip Pain/Issues, Joint Pain, Knee Pain/Issues, Lower Body Pain/Issues, Neck Pain, Plantar fasciitis, Postural Issues, Sciatica, Stress
Matthew Laurie is an amazing personal trainer. He did a great job listening to what parts of the body I wanted to work on and really creating workouts catering to those needs. He is a great communicator and motivator. He is very knowledgeable as well. Explaining the different exercises, what muscles they work, and why that exercise is important. In addition, he knows exactly what to look for when it comes to form. He does a great job demonstrating and fixing my form if needed. Making sure that I am working the right muscles and avoiding injury. He is worth the time and money! I have been training with Matt for a while and every time I work out with him my body is drained and I'm sweating profusely. He does his job well. Go with him!!
I would recommend training with Matt without hesitation and to anyone. He has a deep knowledge of exercise science (indeed he teaches it a local community college), which I've seem him apply with expertise to a variety of different situations. Matt takes the time to know his clients and learn their exercise history and goals. He is extremely personable and easy to get along with, while, at the same time, pushing his clients to results they would find difficult to achieve on their own.
If you're ready to get in shape or if you are already are and want to take it to the next level, Matt is your guy. Matt LOVES what he does. He creates unique and varied workouts to keep it interesting and he'll push you but with deep knowledge of the body that will keep you safe from injuries. He already has a graduate degree and continues to learn. And...he'll keep you laughing!
Matt is a conscientious, wonderful trainer. He's very cerebral in his approach, considering all aspects of his training to match his clients needs and abilities. He watches form, corrects as needed and always makes you feel comfortable and sore later on ????????. His only downfall is his counting ability, somehow he always seems to be a rep or two behind me and I can't quit when I want to!
I would recommend Matt as a trainer hands down. As a runner, I am constantly looking for new ways to train and be at peak cardio condition and Matt knew exactly what to do! He helped me maintain my speed while also helping me get stronger in my upper body, lumbar region, and core. Training for longer races like half marathons can be daunting but with Matt he always kept me motivated and focused. Whether you are looking to get in shape or are looking to add some spice to your routine, he is the man for you. His dedication is cut above everyone's else. He is the man to take you to the next level.
I worked with three trainers over the past few years, coming from a point where I had not done any exercise but running for almost twenty years, so there was a lot to be done. Matt was easily the best. He pushes you hard, but is encouraging and funny about it. He's also great on helping you rest and recover, and getting the proper nutrition. Finally, he was reliable in setting up sessions and responding to my texts and questions on the days I worked out by myself. He really helps you understand how you can't take your health for granted.
Matt is a caring-dynamite-funny-respectful-friendly-knowledgeable guy and an exceptional trainer. He clearly understands my goals, explains each exercise to me in detail (instructions on how to execute and the benefits of), challenges me, encourages me, and cares about my health. I look forward to going to the gym because I know he's at my side guiding me to a better life. He has helped me greatly in transforming myself into a better, healthier person. I feel great, my plantar fasciitis has disappeared, my inner core is solid, I have more energy throughout the day, I'm more physically fit, I've lost weight, and I've become a better person. I highly recommend Matt to all.
As someone with a chronic knee injury, I tend to be picky with trainers. But I started training with Matt in group classes and found his wealth of knowledge and effort to help exactly what I needed to get back to my old athlete shape. I decided to up my workouts with him to personal training sessions twice a week and have noticed a huge difference. His constructive criticism and focus on post-workout routines such as stretching and foam rolling have really made a huge difference!
I have been training with Matt since I moved to the USA in January, and it is honestly the best decision I have made since moving here. My twice-weekly sessions with Matt are the highlight of my week. He is an exceptional trainer from a technical perspective. However more importantly he took time to get to know me and understand what drives me and what I want from a fitness and from an all-round wellbeing perspective. He cares - and that sets him apart from other trainers I've had. The sessions are actually a lot of fun, he pushes hard but he also listens. I feel stronger physically and mentally thanks to my sessions with Matt and his ongoing encouragement. If I could take him back to Australia when I eventually leave the USA I would.
I have worked out with Matt for almost a year, and I can't recommend him highly enough. No workout is the same, and his style is a perfect mix of easygoing and pushing you to your limits. He is very knowledgeable and patient when explaining the science that underpins each component of his workouts. I look forward to continuing to train with him!
I started going to the gym again at the beginning of this year. I signed up for a few sessions (five) with Matt to help me work towards achieving my goals—improve physical well-being and weight loss. I could not have imagined how critical Matt would be to my success—I have been training with him for the last ten months. In that time, Matt has helped me make progress towards my goals and has challenged, inspired, and encouraged me to continue the journey. Matt is dedicated to understanding my capabilities and constantly makes adjustments to programs to ensure success; he takes progress/failure during any session and incorporates into the next, so every session is different, engaging, and progressive. Matt takes a holistic approach to well-being and has taught me a great deal about physical fitness and nutrition as well. Most importantly, Matt has a biting sense of humor and makes our sessions fun, while motivating me to reach new goals. I am doing things that I could never do before, I feel stronger and better than I have in years and I feel equipped to continue achieving my goals. From the first day,I have been impressed by Matt's dedication to my success and how flexible and accessible he is. I would recommend Matt to anyone interested in making a positive change in their life.
Matt understands anatomy, nutrition, proper form and is a pleasure to work with! What more can you ask? In addition, he works with each individual at their level - motivating them when appropriate yet very understanding of limitations or injury's. Try Matt, you'll be happy you did.
I've worked with a lot of trainers in my day, but matt is my favorite. He really knows his stuff. There's no bs. He makes sure you get your moneys worth everytime. And on top of that, he's just an awesome guy, great sense of humor. it's like you're training with your friend, who is also an amazing personal trainer. i actually look forward to our sessions, even tho he works me hard!
Matt Laurie is an extraordinary trainer, with impeccable credentials. He trains you in any/all muscle groups consistently, while always varying the specific exercises; you are never bored, you never develop the muscle memory that defeats your efforts. He is personable, easy to talk to, and he is always available to answer any questions you may have about your exercises, your aches and pains, your nutritional needs, etc. I have had other trainers over the years, but no-one comes close; he has my highest recommendations.
I've been working with Matt for a little while now and he's been really fantastic. From the initial consultation assessing my current situation and then discussing my short term and long term goals, he has been understanding, motivating, and makes working out a lot of fun. Having multiple sports-related injuries, I can't always perform all exercises, but with Matt's expertise, he's able to quickly adjust on the fly and find a solution that works best for me. He's added quite a number of unique movements that I wouldn't have ever done myself and has also given me some great nutrition advice and recovery tips. So far, I've lost weight, gotten stronger, and just generally feel good about myself. Would highly recommend him to anyone!
I have really enjoyed my time so far with Matt Laurie. Matt puts in the effort and care to ensure you are reaching towards your goals, and hits them. Matt always has a great attitude and a smile on his face. I would recommend working with Matt to anyone who asked me for a trainer.
Matt did a very thorough assessment during our first session so he could identify our strengths/weaknesses and make an individualized plan. Was great!
This was not only my first time ever working with a trainer but also my first-ever real commitment to going to the gym regularly. I couldn't be happier with Matt and the job he does. I didn't know what to expect and Matt made the gym and himself immediately feel familiar. He works within my limitations to make me feel accomplished and build confidence, yet still pushes to get the best from what I'm capable of. I've seen quick results and I actually enjoy going. He's professional, extremely knowledgeable and easy going. He also makes it a point to explain how and why we do each exercise, amongst other things, giving you an education, not just a work out. Really can't say enough. Wish I started with him sooner and couldn't be happier.
Working with Matt has been hands down the best decision I made this year! Not only are my workout sessions engaging and effective but Matt is also super helpful and kind. I've worked with him for a few weeks now and am already seeing results (both physically and improvements in my form / technique). If you are looking for a personal trainer who cares and is super knowledgeable, there is no one better.
Are you a trainer?
Get new clients. Change lives.