Mami S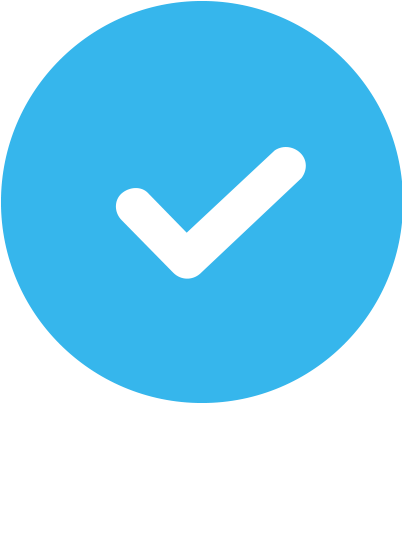 Verified
35 Reviews
Outdoor & In-Home
Virtual
Gym
COVID-19 Vaccinated
About Mami
I'm back in town, but i only see clients w true dedication. Those who previously booked my sessions and cancelled more than once in the past, I'll not accept their requests anymore. My time is money, and so is yours. Let's not waste our valuable currency. And if you are serious about truly improving your physical health, skills, movements, you should never wait and should have started already. Waiting is wasting. Luckily, I'm never one who waits to start to do anything I want. That's why I'm successful.


I only have availability for inpeson trainings on Sundays and Monday mornings. The rest of the week is Online. Feel free to book for weekdays for online trainings :)
I perform in the film industry, and I do martial artists, dance, along w fitness and fitness coaching, and many other activities. As I love learning new things, I enjoy sharing my knowledge in health/wellness with others in order for them to reach their health/fitness goals and have a better life. I have helped many ppl who are suffering from depressions, injuries, and diseases to improve their lives. Only the one who stopped training are the ones who I couldn't help.
HEALTH, WELLNESS, MIND AND BODY TRAININGS ARE WHAT I PROVIDE. IF YOU LIKE AND/OR IF YOU ARE SIMPLY CURIOUS ABOUT MARTIAL ARTS AND FITNESS, YOU WILL ENJOY MY TRAINING STYLE. Starting is the hardest thing to do for most people, so why don't you just get it started to see what's out there? You are always finding out what's best for you by starting and trying things out for you, so you are always winning as long as you keep going.
: For your private sessions. if you come to my studio, there won't be $25 travel fees charged. So try visiting my place for an In-person training. I can also do online, train in a public park/gym if you have an access to any just as long as it's in my area
: Please arrive on time and get ready at when you are schedule to start
: I also do health coach counseling session. If you are interested in that, feel free to hit me up as well.
Time is money, don't waste your time or life:) I include many functional workouts to gain new skills while my clients are reahching for their ideal bodies.
You have to be commuted more than anything else if you really want to achieve your fitness goals. We meet online if you are not in Los Angeles Or Las Vegas. If you are local, come to my studio or I'll travel to you if you are within 20 mins from my place. (additional travel fees included of course, please respect my time for traveling to you.)
Those who trained with me at least 6-8 times privately already, I can invite you to group sessions. Class times will be limited, but this will include, once a week in person and once a week online and I'll go over how your life is going during the group session:) if you would like to keep training one to one, you may do so as well.
If you have any questions, most answers can be found in my bio, so please read throughly :)
*Referral Program > If you enjoyed my train8ng after your sessions with me, by referring ohers and having them sign up for a package of 10 or more , you will earn one session FREE. Tell them you sent them to me, and once they bought a package of my training sessions 10 or more), you will automatically receive a path for free session, which you can us3 for yourself or give to your loved one.
My favorite client story
Clients who keep on showing up until they reach their goals without making any excuses.
That's a way to succeed in anything.
My favorite exercise
Martial Arts, Acrobatics, Stability training, Calisthenics, Weight Lifting, Yoga, HIIT (glute, core, thigh workouts)
My favorite quote
"YOU CAN ONLY PERFORM THE WAY YOU PRACTICE" BY Miyamoto Musashi (A famous Japanese samurai/swordman/philosopher)
My training philosophy
Commit 100% or you are just wasting your time
My training experience
Besides training others, I have also been training myself since I was a little child through many physical activities.
I will never stop learning new things and loving sharing my knowledge with others in order for me to help them reach their health goals.
I am a martial artist with fitness and other functional trainings.
Areas of Expertise
Core and Balance

Strength Training

Weight Loss

Flexibility and Mobility

Boxing

Muscular Definition

Muscle Gain

Posture

Kettlebells

Yoga

Kickboxing

Wellness
NCCA Accredited Certifications
ISSA Certified Personal Trainer
Additional Certifications
FMS Level 1, Martial Arts, USTU, WTF TaeKwonDo Instructor, Kickboxing Instructor, Weight Training, Weight Loss Specialist, ISSA Weight Management, Wellcoaches Health & Wellness Coach, Martial Arts Instructor, Self defense, World Taekwondo Federation 1st Degree Blackbelt, Black Belt WTF, Foundation Training Instructor, Mindfulness Meditation, Exercise Therapy, NASE Speed and Explosion Specialist, Muscle Coach, CPR/AED/First Aid, Stretching and Flexibility Instructor
Who I Especially Like Working With
Actors, Beginners, Brides-to-be, Cancer Survivors, Dancers, Law Enforcement, LGBTQIA, Men, Middle-aged, Models, Overweight/ Obese, Pre/post-natal, Rehab, Runners, Seniors, Student-athletes, Women, Youth
Medical Conditions Experience
Addiction, Anxiety, Asthma, Back Pain/Issues, Depression, Diabetes, Hip Pain/Issues, Lower Body Pain/Issues, Pregnancy, Scoliosis, Stress
Additional Languages Spoken
Japanese
Sherman Way
Van Nuys, CA 91410
No Gym Membership Needed!
In-home or Outdoor Training
Session Surcharge: $25
Mami is the best trainer I have ever had. I feel awesome and have seen results in less than 3 weeks. I recommend anyone try her workouts out, as the results are wonderful, and you will feel wonderful. She is a very talented trainer, caring and works with you but does push you to do more.
Since day 1 I spoke to Mami and said I can't do a head stand but she told me yes you can 2 weeks later I'm doing a headstand it's been my dream to have balance and strength to lift myself up and thanks to Mami gives me the motivation and Energy to want to do more she really makes a different perspective in life in what we can do to defend ourselves. Thanks to her I can fit in my skinny jeans and zipper them with no problem.
I have been introduced to her through a friend of mine as my friend was looking better and better day by day and had to ask her what she was doing. She gave me Mami's name and I started training with her about 2 months ago, and wow, her workouts are bit tough but right on the point, doing lots of HIIT training as well as stretching to enhance flexibility and balancing skills and core/lower/upper body. Mami is very knowledgeable in martial arts and kixk boxing and core workouts, and I love how her workout doesn't use not many equipment, so that I could work out on myown when I am not seeing her. She is funny, yet tough, yet funny and awesome. I am going to maintain my weight and keep on squeezing my body with her for a long long time!
So my daughter and son they are both teenagers have been training with Mami over a year and half. I found met her at a random coffee place while she was reading some fitness stuff, and I was like "are you a trainer?". That's how everything started. But she happened to be an amazing martial artist and fitness talent who is working in the industry. Her workout for my kids are fun, yet extremely tough (some of them), but competitive kids like mine are up for challenge! My son won a third place in a local athletic competition against kids that were all 2-3 years older than him. And my daughter is gaining power and flexibility for her gymnastics and I love the results! Thank you, Mami. And we will see you soon!
Her kick boxing and balancing/core workouts are amazing. Its just I feel like I sweat so much while having fun and I have been able to lift up my butt and squeeze some belly fat. I love seeing her 2 times a week and I highly recommend training with her if you are also trying to sculpt your body!!!
Apparently I didn't know what I was doing and only relied on what my friends said about how to gain muscles, lose weight, stay healthy, blah blah blah... But since I didn't see any results after working out or just listening to what other said, I decided to hire Mami a while back, and wow, her workouts have been helping me to be stronger, healthier, and more knowledgeable about the real power of working out and eating habits. I am not gonna talk about all that, but all I can say is that her tough yet very wise and fun training have been helping me to lose all the unnecessarily meat (in my case, belly, double chin), and excuses. She teaches how to be displined as she has so many martial arts background as well as fitness knowledge. Oh, and did I tell you I am able to touch my toes and do other awesome things as I became flexible since I have been training with Mami??? :)
like my headline says, after training with her for only a month and a half, following her directions, my beer belly turned to be flat berry (I mean really almost there), and I started seeing some lines (abs). I have never felt so great in my life and I am going to see her now to get more results!
been trained by Mami for the past 2 months. I love her kick boxing/HIIT workouts that make me sweat and have been helping me to gain endurance and core/upper body strength as well as agility/flexibility. training with her 2-3 times a week, and I love her prices are so reasonable compared to any other trainers who I have had before. Her knowledge is high and her traning style has been helping me to stay healthy, and happy. big thanks to this young talented lady Mami !!!!
Mami is a very talented, generous, but very tough athlete who loves helping others stay in shape. Her workout style is fun and very intense yet, she won't push you to kill if you are tired, haha. I was not confident about the way I looked 5 months ago, but I love my body and I get compliments from my coworkers, friends, husband about the way I look!! I love training with Mami and I love love my life and body because of the desipline that Mami has taught me:) Love you Mami!!!
I am 60 year young, and my trainer Mami has been torturing (yes, very much. lol.) me to get endurance that I used have back. She is funny, but I can't laugh while I am training with her, because its tough, but I love it, because she laughs at me to encourage me. yeah!!! I am just being ironic but I am wearing size M, used to wear XXL. My belly is almost flat. Its been almost only 3 months since training with her. What does that explain to you all? Yes, I love her tortures is all I'm saying.
I have been training with her for about 3 months now. Her training methods are extremely effective and she focus on full body workouts (HIIT) introducing her awesome martial arts skills and flexibility. Her core workout always kills me, and I love it. I look fitter now, that I can wear one size smaller than what I used to wear when I had the biggest belly in the world. She has been helping me to gain endurance and get rid of the belly fat, so that I can look like Mami when I grow up!! #gosixpacks
I am writing this for Mami, who is an awesome trainer, an athlete, and a human being. I found her on a trainer's site, and have been training with her for the past 4-5 months. Her HIIT, TABATA workouts are amazing and she also has been helping me to self defense by working on some basic martial arts moves, and it really really makes me sweat! It took me a while to see my weight losing, but Mami always says, "Don't look at your weight, Pay attention to your body, and to how you look". She has taught me a lot of things that I didn't have any clear ideas about with health, fitness, and shaping up a body takes certain rules. I love her and her workout so much. I have been noticing my weight sized down, and my arms toned up a lot more than before. Thank you, Mami and I always am excited about seeing her and doing some awesome workouts!
as my title says. I am loosing unnecessarily fat. I am gaining muscles though and I look better than before. I am a mom of two. staying home all day and was noticing my belly sticking out. 2 months of training with Mami. I started wearing cute dresses and I don't notice my belly that much at all. Training with her could be painful as she pushes to break the limits, but thats why I love about her training! You are a badass chick, Mami. Thanks!
My name is Seina. And Mami is my personal trainer who has been helping me to tone up my body. She is great at doing any moves and I can tell she is an expert of all movements that human beings can possibly perform. I've been doing lots of HIIT workouts and Yoga/Flexibility workouts with her, and I'm usually super sweaty and I feel great after every session with Mami. I am still working out to look as great as she is so that I could wear bikini at anywhere throughout the entire year!!!
I just started training with Mami about 2 weeks ago, and I feel like my pants got a bit looser. I am not obese, but I know I could do some work on my upper body and stomach after having a baby. Since I am also working out on my own when I don't see Mami based on what she has taught me so far, I am seeing great results. She is very knowledgeable in body movements, and I love how fit she is too, so that I can train in front of that someone who is extremely fit by the person, which is very very motivating. Hope those who out there looking for a great trainer will reach out to her more although I really do not like to share her with too many people as she is my secret weapon, LOL !!
She is awesome! I am a typical middle aged (almost 40) guy who were lazy the past 10 years drinking beer on the couch and at bars. I figured Id start working out since I felt very heavy on my belly and I could not touch my toes which I was able to when I was young and active. I used to be real athletic, and now I had hard time breathing just walking up on stairs in my house. I met Mami through my body's wife who highly spoke of Mami, so I gave it a try. Her physical skills as an athlete and a martial artist really made me want to be like her when I grow up, haha, so here I am, getting my butt kicked by her 2-3 days a week. She is very hard not to look at as her physique is well sculpted and the way she trains me really makes me want to focus on her. My belly just got flat and I have noticed 3 months after working out with her. My belly was stubborn and now LOOK!. wow. I already saw big changes after a month, but now, I feel like I can walk around without a shirt, but Mami tells me to wait until I look a bit FITTER, lol, so I will wait. Thanks Mami. You are a badass and toughest person who can save the world with your skills.
I found her thru a friend of mine. Mami is known as a bafass super star who works in the film industry. Knowing her being busy, i waited for like two weeks until she finally got back in town and had free time, I am so grateful that I signed up with her sessions. She is skilled, knowledgeable, and even badass in person. I feel energized and sculpted after a week of training with her. Can't wait to get shredded more!! Yeah
First of all, If I could look like Mami, that would be my dream. She is so fit that you feel so motivated just looking at her figure and beautiful soul. Her kick boxing warm ups are amazing. She is detail oriented and not just focused on losing weight. Her high profile and high standard really make me feel I'm improving a lot of things while sweating and moving around. I'm a fit 20 but am trying to look even fitter so that I could walk the street with Mami and I still would look good even right next to her. HAHAHAHA. I'll get there!
Like my title says it all, after training with her for almost 3-4 months, my stubborn beer belly is getting flat and started adding some lines, AKA abs. My wife is amazed and my cousins still can't believe the results. Thank you mucho Mami! You are saving peoples lives with your badass skills.
Her training tough! But it's fun. My coworkers compliment how much Schroeder's I look compared to a month ago! Seeing her 3 times a week! Love it
Just had a first session with this badass lady. I loved her workouts and I already feel energized. My friends and I did a boot camp style training with her, and we all loved it. Just signed up with her future sessions because my body wants her training more:) Looking forward to reaching my goal by the end of this year, ??
My friend Kat told me about Mami's boot camp/personal training sessions. I had a couple of trainers before but Mami's session was amazing and super fun. I loved her core workouts as well as other functional movement stuff. She is an overall multitalented trainer, and I can't wait to go back to get more awesome stuff.
I train with Mami twice a week. I'm a volleyball player who also loves and appreciates the beauty of yoga and martial arts. Mami is a wonderful trainer and a human being who knows many ways to strengthen all areas of human bodies. My mom in law keeps asking me what I've been doing different to keep myself look sharper everyday. My mom in law might also join this journey of training with Mami soon. Hopefully...
I was gonna write this review a long time ago, but I forgot. So here I come. Mami is very talented and easy to get along with only if you train hard. lol. As long as you show up and show your great attitude, you will see results as she has got magic to transform you! I was a 215lb, 5'1 heavy set and chubby 20 some girl, but I'm down to 175lb which is miracle. Thank you Mami queen! You are gifted.
I RECENTLY MOVED TO ARIZONA, BUT MAMI WAS MY SECOUND TRAINER IN CALI AND I DIDNT WANT TO WORKOUT WITH ANYONE ELSE. SHE HELPED ME LOSE ABOUT 20lb USING HER FUN AND PAINFUL (LOL) TRAINING METHODS. WORK BROUGHT ME TO A DIFFERENT STATE, BUT HER MOTIVATION STILL LIVES IN MY HEART. NEXT TIME I COME BACK TO CALI TO SEE MY DAD, I MIGHT ASKE HER FOR A HOLIDAY SESSIOM;)
Wow, thank you, Lord. If I hadn't met Mami at the casting which I came along with my boyfriend, I probably ended up paying thousands of dollars to do some surgeries around my waste area. From the moment I saw her, I could tell she was probably one of the fittest athletes in the casting room, and I happened to sit right next to her and asked what she did to keep her body that way. I was like, why not train with her to see how I feel. Right after the first session because she explained to me how our bodies work to start losing unwanted fat and after a week later, my pants got a bit loser, and I was like NO WAY!. Her workouts are very very intense yet, super duper dope and fun. I love how she has me train all areas of my body to be more functional, stronger, and more flexible. She kicks my butt thats for sure, and I am going to take the hard but the right way to reach my ideal body goal. LOVE YOU girl!!
I've become a fan of Mami since she started training me. I only see her once a week due to work, but I feel great and feel younger again since I started going through her awesome torturing. M, where have you been all my life? ????
My boyfriend Billy has been training with Mami, so he asked me to come join her workout sessions as she was doing a promo for her current clients and my bf has been looking sharper and sharper every single week. It's very honor to be trained by someone as highly respected and skilled as Mami. My favorites were kickboxing and stability workouts. I have just started but she is very detail oriented and super tough! (Not mean tho, she is very down to earth). I'm a busy girl but she motivates me to workout at least 3 days a week and I'm loving her workouts so far! By summer, I want abs:) and I think I will.
I enjoy that Mami brings in martial arts and kick boxing along with pilates and other strength training methods to our workouts. It makes it more interesting for me then just lifting weights.
Met Mami through a friend of mine. A very friendly, knowledgeable, beautiful soul who has been pushing me to get that physique that I had been wanting for years. I meet her 2 days a week. By following her training and meal plans and other diet methods, anyone can achieve a super fit model body. Thanks you very much ma'am! Mush respect.
Mami is just a wonderful human being to be trained by. She is knowledgeable in many areas of fitness and health. She is a great martial artist and a honorable person who actively works in the film industry, and I feel honored to learn wise things about body movements, healthy, and active life from this young woman. I didn't know that I could be so flexible until I started training with her. She pushes me but never forces me to do anything that I don't feel comfortable doing. But 100% of the time, if she says I can do something, despite some double that I have in myself, I am most certainly able to do it. What a magic! Thank you Mami. Hope this review was something that could speak extremely highly of you as you totally deserve to be recognized as one the greatests in life.
My First Session helped Me Have a Good Night's Sleep. This was my first session. Mami made sure to make me break a sweat while remaining adamant that my injuries be respected. I had my first good night's sleep in weeks. My body is re-regulating itself because of our session yesterday and her fruit advice on not eating fruit in the morning because the sugar will set off an insulin reaction that will affect my eating food for the rest of the day. I haven't eaten fruit since our session. I put my cherries and watermelon in my freezer. Her personal training sessions motivate me to exercise more during the week.
Mami was excellent! Perfect combination of coaching, encouragement and pushing limits.
Mami is a gifted trainer, knowledgeable, experienced, and flexible in her training. She tailors the sessions to my purpose and quickly adjusts when a movement is above my current fitness level. I've never had a personal trainer and in the past, taken only group fitness classes (like Zumba). But having faced a lengthy health issue (non-Covid), I knew a gym workout on a treadmill wouldn't work. I needed to regain strength first foremost and selected Mami based on her cost, profile, and location. The result: Her one-on-one training proved perfect for me and my intentions. Her location is easy to get to, easy (free) parking at the park across the street, and a large and clean gym in her building that's usually vacant at 11 am. As for her profile- it was her language that was upbeat, positive in tone. None of this "no gain without pain" nonsense. Mami is focused on your current ability, planting seeds of feeling renewed energy, regardless of your fitness level. There's no judgment only encouragement. And her workouts are easy for me but incredibly effective and doable at home. In just a few sessions, I've seen increased flexibility and strength. I highly recommend her.
Exciting start. Had no idea what to expect. First experience of personal training and no formal fitness training. Mami is great. We had a brief discussion to build on what we had already discussed by text then straight into it. Gently but firmly pushing me and making me want to do it. Looking forward to session 2. Thank u Mami
Are you a trainer?
Get new clients. Change lives.