Acusio Bivona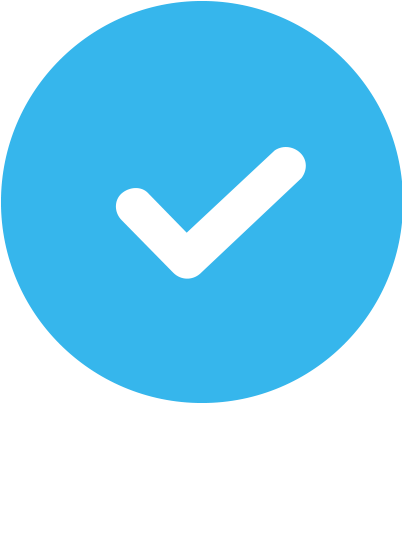 Verified
8 Reviews
Gym
About Acusio
I am entering my 7th year as a Certfied Personal Trainer. I played football both at Hamilton High School in Los Angeles and at Concordia University Chicago as a quarterback. Because of that, I have been involved in fitness and athletics for 14 years and the transition from athlete to personal trainer was seamless. I provide unique and individualized exercise programs for all of my clients as well as providing nutritional guidelines in order to maximize your capability of achieving your goals. I truly have a passion for fitness, but more importantly I have a greater passion for helping people achieve and maintain a healthy lifestyle!
My favorite client story
In my 6 years of training, I have trained a unique and diverse group of people. Each person I train has a personal and awesome story as to why they're with me in that moment. For that reason, I don't have one particular favorite client story. I know, it may sound corny, but I genuinely mean that. I do my very best to make all of my clients feel important and cared for so that I can be an integral and positive part of their fitness story.
My favorite exercise
The alpha of all exercises: the squat. This is my favorite exercise for a couple reasons. First, it is functionally important. Being able to squat properly allows you to perform many other exercises and activities correctly. In essence, and in my opinion, the squat is the base of any training program. The back squat and it's variations keep both myself and my clients consistently challenged. Second, it is incredibly satisfying. When you have, 100, 200, 300+ pounds loaded onto your back or shoulders, get your ass all the way to the ground, and bring that load all the way back up, it provides a euphoric feeling like anything else. I've done the bench press and deadlifts for over 14 years; there is no more satisfying feeling than tackling and conquering the squat.
My favorite quote
"Pressure is what you feel when you don't know what the hell you're doing." - Peyton Manning
"I am the wisest man alive, for I know one thing; and that is that I know nothing." - Socrates
My training philosophy
My training philosophy has 4 parts. The first part of my training philosophy is training your body to move how it's supposed to move. Using techniques such as corrective exercise and flexibility training, I teach you how to achieve proper movement patterns so that we can eventually move on to bigger and more complicated movements.

Once this is complete, we move on to phase 2 which is muscular endurance. This consists of light weights and high reps, so that we continue to practice movements and become more proficient performing them.

Moving onto phase 3, we focus on a concept called muscular hypertrophy. If you're familiar with the term atrophy, hypertrophy is the exact opposite. In this phase we focus on increasing lean muscle mass. Increasing muscle mass causes your body to boost your metabolism, burn more calories, and reduce fat mass (but you can never neglect your nutrition!)

After this, we move on to phase 4: absolute strength. In this phase, our primary focus is on just getting you to be able to move more weight. Heavy weight, low reps, high intensity. Of all the phases, this is my personal favorite.

Generally, each initial individual phase takes 4-8 weeks, depending on the training goal. The only exception is our first phase, which can be completed in a week or two if there aren't any major mobility or flexibility issues. Overall, your strength "base" will be built in 3.5-7 months, but usually on the shorter end (again, depending on your goals.) After that, I put a little more control into your hands in regards to where you want your program to go. Wanna just keep getting stronger? Let's do absolute strength for 3 months. Wanna get cut for the summer? Let's do a hybrid of endurance and hypertrophy for 6 weeks. Are you looking to become more explosive? Let's add some plyometric exercises and Olympic lifts. Whatever you wanna make happen, we'll make happen.
My training experience
I am entering my 7th year as a Certified Personal Trainer. My first year I worked at a big "box" gym called XSport Fitness in Norridge, Illinois (I went to school just outside of Chicago). In all honesty, I couldn't stand being there. The mindset of their management was how many sessions and supplements I could sell, as opposed to how many clients I could truly help and how to better myself as a trainer. I learned quickly once I moved back to LA that I needed a different environment. After training at a private gym called Fitness Over Hollywood for 4 years, I am now training out of my new home - another private gym - called BnB Fitness.

BnB Fitness is a private studio located on Vineland Avenue in North Hollywood, California. Whether you are just looking for that extra push, can't seem to figure it out on your own, or can't stand the idea of paying a membership just to go to a packed gym, my services and this space are perfect for you. I have had great relationships with all of my clients that I have trained and they are getting the results they desire, which is why none of my clients that are no longer training with me left because they were unhappy or bored. I can promise you that when you're with me, all of my effort will be going towards you and your training. If I am not fulfilling my role as your trainer, I will help you find one who can. At the end of the day, I just want you to be happy and to accomplish your goals.
Areas of Expertise
Core and Balance

Nutrition

Strength Training

Weight Loss

Flexibility and Mobility

Muscle Gain

Sports Performance Training
NCCA Accredited Certifications
NSCA Certified Personal Trainer
Education
BA in Exercise Science & Fitness Management
Who I Especially Like Working With
Actors, Brides-to-be, LGBTQIA, Men, Student-athletes, Women
Medical Conditions Experience
Back Pain/Issues, Bone/Joint Injury, Hip Pain/Issues, Joint Pain, Knee Pain/Issues, Lower Body Pain/Issues, Obesity
I love my workouts. They are planned perfectly for my ability and needs and I feel amazing every time I leave. So lucky to have found this gem. I can honestly say Acusio is the best trainer I have ever had! Would recommend him hands down.
Acusio and everyone at FOH is great and I am actually beginning to look forward to the gym. It is private and a great place to get the healthy lifestyle started and well worth every penny. I looked around at multiple options but the price, private location and one on one training is exactly what I wanted. Couldn't be happier.
Thanks to Acusio's professionalism and extensive knowledge when it comes to training, I have gotten in the greatest shape I have been in in quite a while. He somehow knows exactly what weight I need to be at pace, and what weight to push myself with. For as long as I am able to, I would love to continue facing the challenges he places for me as my personal trainer.
Acusio has been a dream to work with. I was really nervous to get a personal trainer but he's definitely right for what I need. He's super knowledgeable and works with you to challenge you. I've never had an easy workout with him, and he's never made something too hard for me to complete. I leave the gym feeling accomplished, and like my legs are made of jello (in the best possible way, of course). He helps put me in a great mood with his positive attitude, even when I'm a total crank from work. He's committed to helping with lifestyle changes, so you do as well outside of the gym as inside of it. I really can't recommend him enough!
Couldn't have asked for more! Quick results, always punctual and supremely knowledgeable about his craft. I really truly appreciated working with this young man. Price point was bit outside my range, but that's me, a guy with his second kid due in a month. If your looking for results you should definitely give them a call.
He is incredibly supportive and really strives to deliver what you want to achieve. He is a great motivator and will push you to keep going which I really appreciate. He also would never tell you to do something he would never do himself. Thorough, confident, educated - I would definitely recommend him as a trainer!
Acusio is a great trainer and I highly recommend working out with him. He makes the session very fun and enjoyable and he is also very knowledgeable on the subject and patiently explains the different exercises in a way that you understand what is going on.
Acusio has been training with me for about two months. I've never really worked out before but Acusio makes it FUN - I actually enjoy going to the gym. (I used to pay gyms $40 a month but never attend.) The atmosphere at the private gym is very comfortable- definitely not intimidating, and Acusio is very patient and knowledge. His motto is "you don't have to be an athlete to train like one." So far I've lost nearly 4% body fat and am more tone, and more importantly FULL of energy! You owe it to yourself to check this guy out.
Are you a trainer?
Get new clients. Change lives.