The best way to find
a personal trainer.
Fresno's best vetted and insured personal trainers delivered to your home, park, or building gym.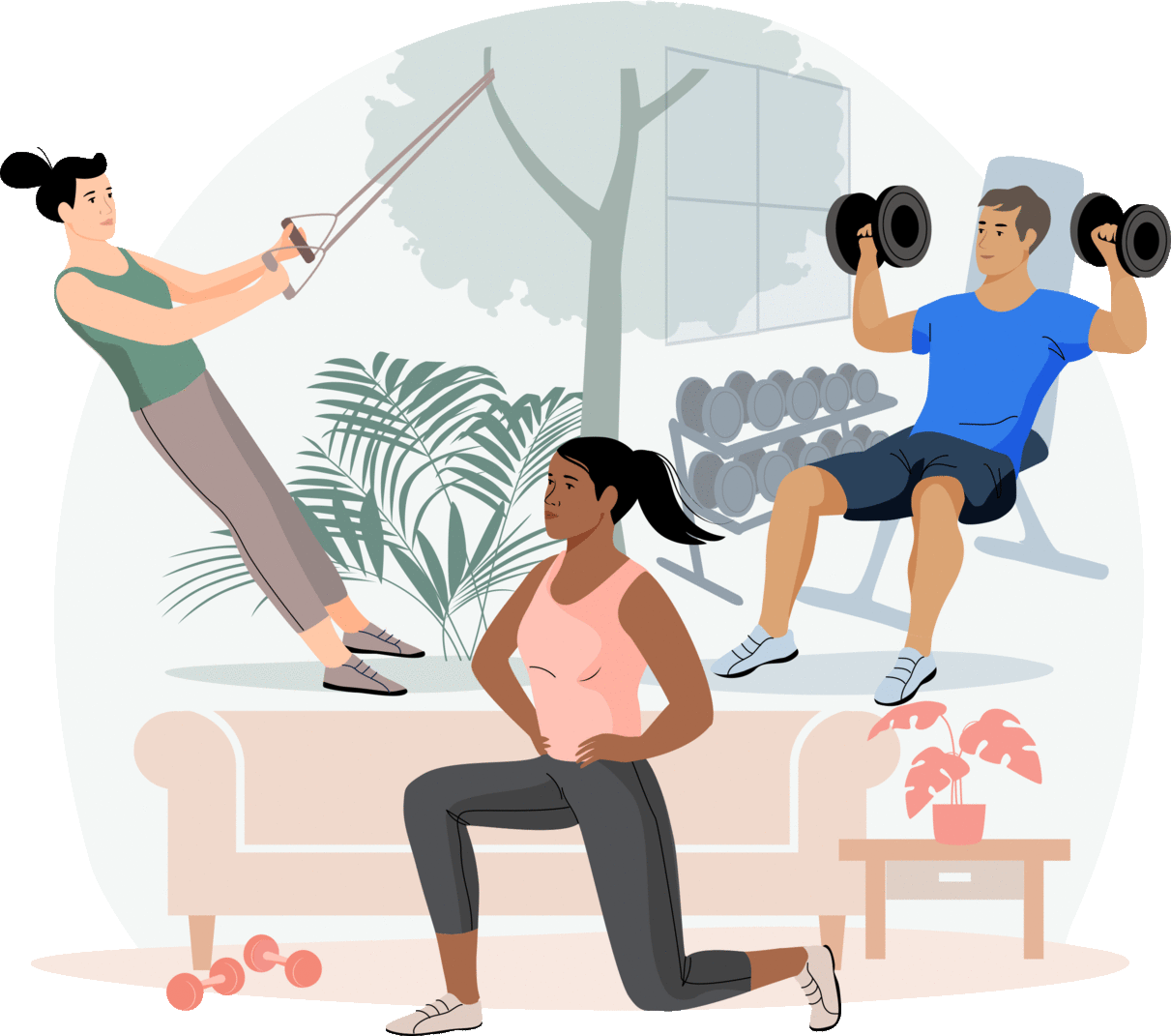 Now is the time to invest in your health.
With Find Your Trainer, work out where you want,
when you want, with the trainer you want.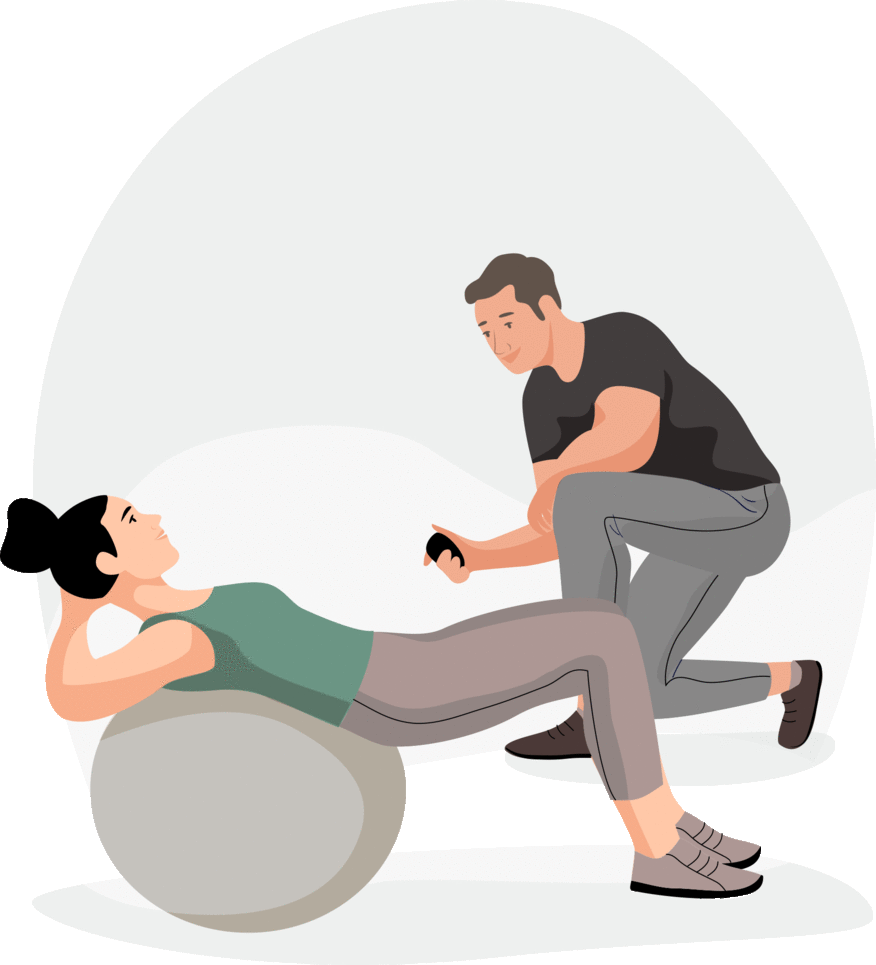 Let's face it, getting in shape can be hard. Our Fresno personal trainers will create a personalized workout plan, show you what to do, and support you every step of the way. We are committed to your long-term success.

FYT Pros have helped thousands of people just like you.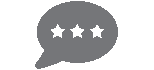 Read bios and reviews of personal trainers in Fresno and pick the perfect one for you.
Fresno personal trainer reviews

In Home Trainer
I struggle with strength training. Helene is great in developing a plan to accommodate my weaknesses. And, she produced an individual YouTube video that I can use as examples in my workouts.

Charlie is great
Haven't had a lot of training with Charlie yet, but he is personable, kind, and compassionate about my health issues. Enjoyed my first work out and introduction to his style and methods.

April
April has a wonderful down-to-earth way of connecting - making training an enjoyable experience. I recommend April unconditionally.

Flexible
Brooke has been fabulous working with our arrangement to gift training sessions to someone. She has met the gift receiver's needs and she is very happy with the results. Brooke has been kind and understanding. Not a drill sargent.

Great Trainer Focused on results
Jarrell trained me and my wife we both really enjoy working with him. He knows a lot and makes you feel comfortable while focusing on results and longer term goals. I would definitely recommend him.

Karla Soler
Karla has been working with my mom (who is 82) for about a month now and already we are able to see a difference in her mobility and certainly in her confidence. I selected Karla because of her experience working with seniors and those who suffer with depression. I thought her approach and demean...

Jessica is great
Jessica has designed a special work out for me with my specific problems and it has been very helpful.

Pam Bundy is a fabulous
Pam Bundy is a fabulous trainer my daughter and I have been blessed to have her in our life Barry and Michelle

Awesome training & very reasonable
I've had a great experience with my trainer and the company. Easy to navigate and it's very legitimate!
How it works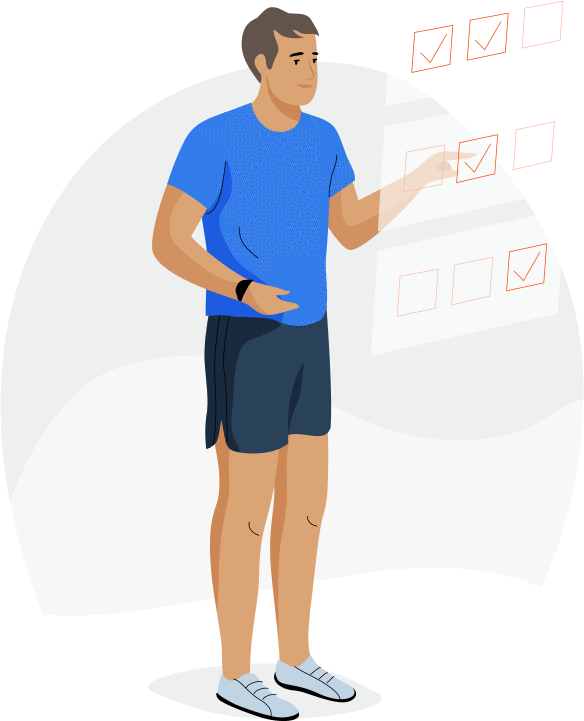 1. Take the quiz
Get matched & pick the
perfect local Fresno trainer for you.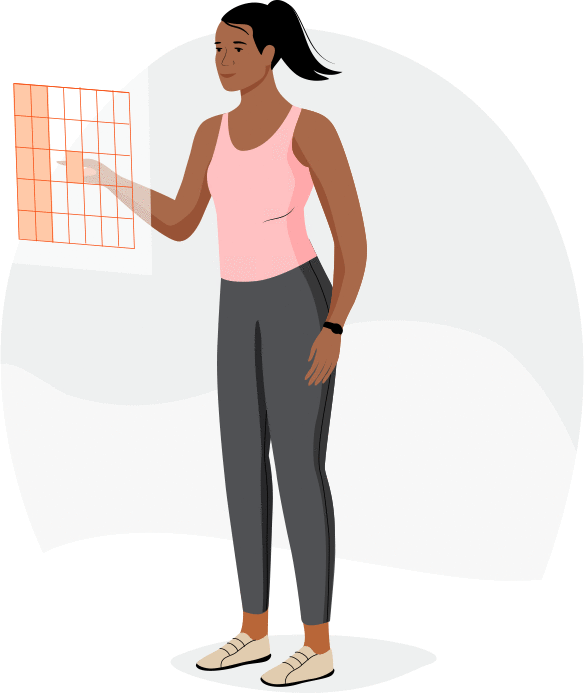 2. Book your session
Pick a time &
securely pay online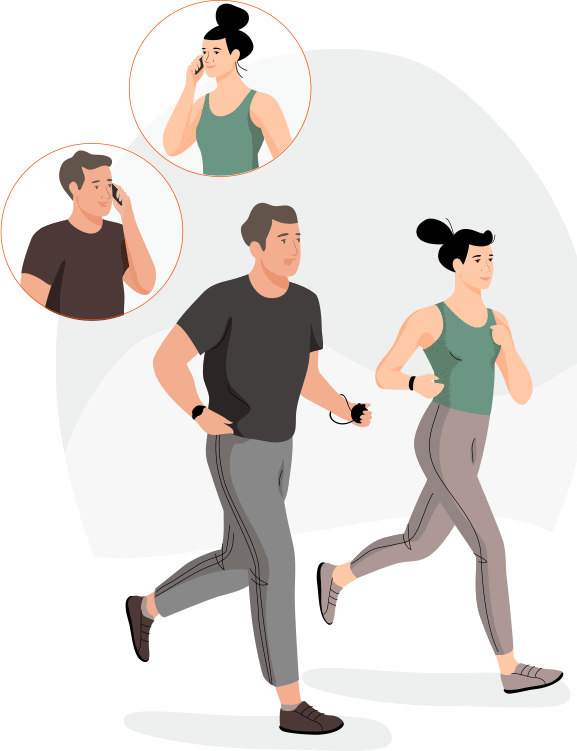 3. Get FYT !
Schedule your free phone
consultation & start working out!
The FYT promise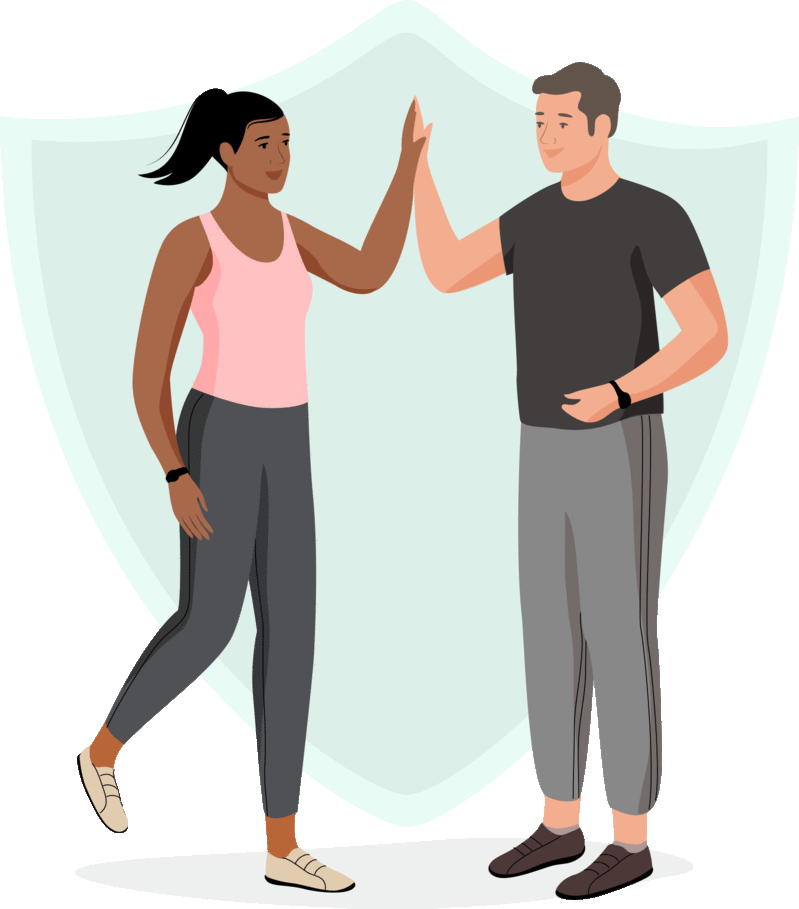 FULL money back guarantee after your first session if it isn't the BEST exercise experience you've ever had!

Always be supported. Never judged.

All FYT Pros are certified, insured, and complete a full background check.

Your trainer will bring all the equipment you need for your workout.
Free phone consultation after you book your first session.
As seen in








The best personal trainers in Fresno
Sam Slosman
(2 reviews)
Sam is by far one of the best trainers I have had. I've tried other trainers at the typical gyms, but all they ever did was put me on a machine and keep count. Sam ACTUALLY listens to what you want out of training and what you like doing. For example, I usually like cardio based workouts, so he created a kettlebell workout that got my HR up as much as it would be if I was running! And each session has been a little different which make it more fun for me. I would HIGHLY recommend him to anyone! Thank you Sam!!
Train with Sam
Jimmy Dilling
(1 reviews)
Over the years, I have signed up for several gym memberships but I ended up paying a monthly fee and never going to exercise after the first one or two times. No one cared if I went to the gym or not so it was easy just to make excuses not to go. When I did go, I wouldn't push myself and would stop exercising as soon as I could. I've always enjoyed hiking. The turning point for me came one day when I went on a hike. I became so exhausted and out of breath that I couldn't complete the hike. That's when I decided to see a personal trainer. After seeing Jimmy consistently for several years, I now have more energy than ever. I can walk up steep hills that I couldn't walk before without stopping numerous times and getting out of breath. My body is more toned than when I was in my twenties. My clothes fit me better. I feel confident about doing the activities I enjoy. I am so happy about my strength and stamina now. Also, Jimmy is very pleasant. He pushes me to get the most out of my exercise sessions without making it seem like work. He varies the routines so I don't get bored. He makes the sessions fun and enjoyable. I highly recommend Jimmy as a personal trainer for anyone wanting to look and feel better.
Train with Jimmy
Manuel Conde
Let me tell you a little about my self. My name is Manuel, Fitness has been a part of my life for as long as I can remember. I pursued to become a Certified Personal Trainer, because I wanted to help as many people as I can. I believe that I can motivate people to live an active life while encouraging them to have a healthy balanced diet. My goal is to empower clients with knowledge, skills, and support to live a healthy life.
I started competing in the National Physique Committee; Men's Physique, and I was very successful. Placing 1st on my first 3 competition, and placings 6th at the National level against the best amateur Men's Physique Competitors in the whole United States.
I love a good challenge, especially if it's something very difficult that makes you start doubting yourself. I believe the that the only competition you have is with yourself. Once you're able to defeat all the negative thoughts in your head, the possibilities are endless.
I truly believe in the saying "Treat your body like a temple". It's the only one we have and we need to respect it.
Train with Manuel
Are you a Fresno trainer?
Get new clients. Changes lives.