Jeff Madsen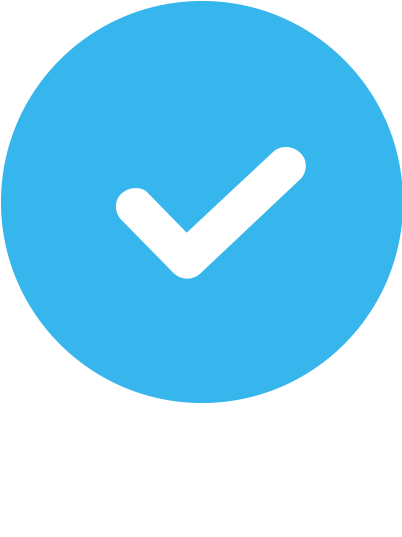 Verified
9 Reviews
About Jeff
Nothing excites us more than seeing people become a more healthy version of themselves. It's not about looking like a model in a magazine...It is about looking, and more importantly, feeling great. Seeing people achieve their goals and becoming the best version of themselves possible is inspirational and fulfilling!

We help people achieve their diet and fitness goals by:

1. Giving them fun, varied exercise routines
2. Supporting them in their nutrition DAILY through MyFitnessPal
3. Supplying them with workouts to do on their own, complete with pictures/descriptions
4. Providing a free weekly newsletter with a "recipe of the month" and other great tips
5. Contests every six weeks based on consistency with exercise and nutrition

We genuinely care about our client's achieving the goals they have set out for themselves!
Areas of Expertise
Core and Balance

Nutrition

Kettlebells

TRX

Functional Training

Sports Performance Training
NCCA Accredited Certifications

ACE Certified Personal Trainer
Who I Especially Like Working With
Peri/Post-menopausal, Pre/post-natal, Student-athletes, Women
Medical Conditions Experience
Arthritis, Obesity, Scoliosis
6333 Apples Way
Lincoln, NE 68516
No Gym Membership Needed!
In-home or Outdoor Personal Training
Session Surcharge: $20
What can I say about Jeff that probably already hasn't been said? He's a caring and thoughtful trainer who always takes extra time to see how his clients are doing, what's going on in their lives and what he can do to help them succeed in the gym. He listens to cares and concerns, modifies exercises when needed but most importantly, his work outs challenge you! You definitely won't go wrong when you choose Jeff Madsen as your personal trainer and Right Foot Forward as your new gym!
If you get bored easy or think "Hey! I lift, I can kill these workouts". Think again!! No matter what level of fitness you are at these workouts will get you closer to your goals. I love the personal attention and modifications as needed. Everyday is different and fun! Jeff brings some humor and humility and doesn't make you feel intimidated by new things.
I started working out with Jeff after spending years at your standard gym. I could do my workout in my sleep it was that predictable…30 minutes on the elliptical or treadmill, a few free weights and abs to finish off. BORING. I was drained just from doing the same, repetitive thing over and over again without having much to show for it. What I appreciate about Jeff's classes and Right Foot Forward Fitness is no two days are alike. You're challenged, you're motivated, and you feel like a rock star after each session. Not to mention, it has to be the least intimidating place to start your fitness journey. Whether you're in a one-on-one session or a small group class, Jeff is right there with you along the way. HIGHLY recommend Jeff and RFFF!
Jeff's drive to help his clients is unparalleled. It's often the small things that make a difference when it comes to finding a great trainer. Jeff covers all the small things. He is constantly learning to develop his program design.
Jeff really cares about his clients and is very knowledgeable. He pulls in exercises from many disciplines to make it fun and keep you engaged. He also brings in healthy treats for people to try and shares the recipes to encourage clients to eat health and reach their goals! Highly recommended!!
I have been working out at Jeff's gym for a while now and he is the total package. The gym is well kept and filled with fantastic people. His workouts are different every day and very challenging but he is there with you every step of the way. He even adapts particular exercises on the fly if something is giving you trouble. Not only is he very knowledgeable, but he is extremely kind as well. If you are looking for someone to scream at you and bully you around, he may not be your guy. If you, however, are looking for a great workout and encouragement, this is your guy.
Being motivated to go to the gym and then being motivated while at the gym are some serious hurdles for me. Once I get to the gym Jeff is so great at getting you pumped up and ready for a great workout. He knows just how far to push me and is always so encouraging even if I can't do the full exercise yet. I also feel comfortable when I'm there which isn't an easy thing to be at most gyms. I leave feeling accomplished and excited for my next gym session. You won't regret starting your fitness journey or continuing it with Jeff!
Jeff has an amazing way of designing workouts that are both challenging and empowering! I always walk away from my workouts with Jeff feeling strong, happy, and energized! The variety of exercises and pace have given me results that i am very proud of both physically and mentally!
First session was great! Looking forward to more!