Catalyst S.P.O.R.T - Midtown
1410 Broadway
New York, NY 10018
No Gym Membership Needed!
Catalyst S.P.O.R.T
Our Personal Training Sessions Are Dynamic, Engaging And Will Safely Move You Towards Better Fitness And A Healthier Lifestyle
For those that need more individual coaching, our Personal Training program will help you reach your goals!
Whether you're looking to lose weight, get strong, or improve technique, our expert trainers will guide you through your workouts and maximize your results. With individually designed instruction from our highly experienced trainers, you'll be motivated and given the tools you need to succeed in reaching your personal Fitness goals!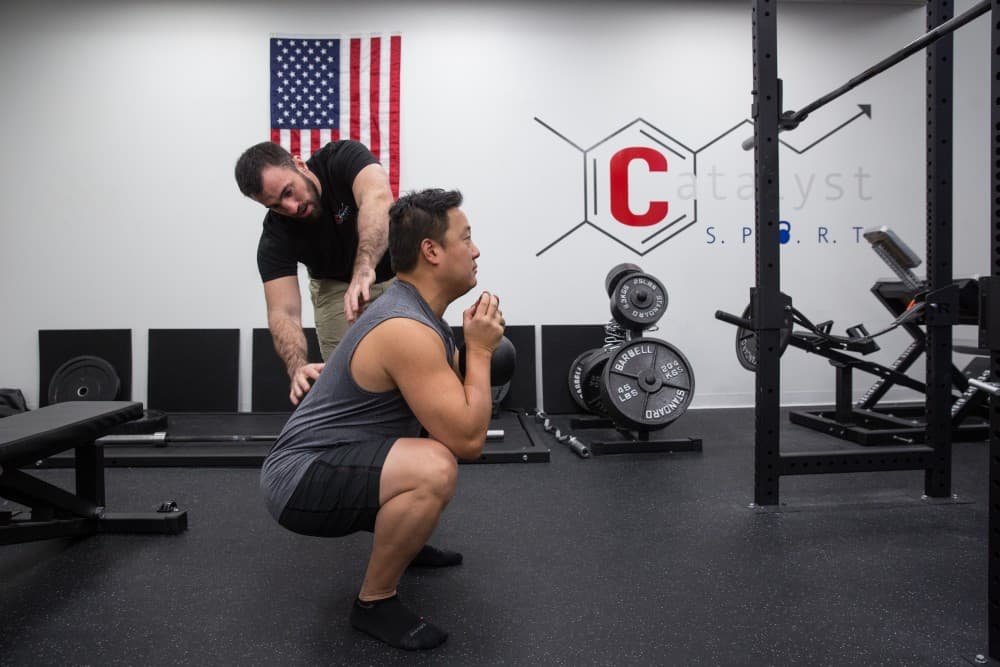 Look Great, Feel Great, and Perform Great with Personal Training in New York.
At Catalyst SPORT, we have the knowledge, the system and the support network to help you get your fitness from where you are to where you want to be. Let Catalyst SPORT help you to push your limits and see results fast!
Whether you're new to going to the gym, returning to a training routine, or have an established fitness foundation, our incredible trainers will provide one-on-one, personalized training that will help you reach your specific goals.
A typical one hour session will feature:
Movement Patterning


Learn to move efficiently, effectively, and gracefully.

Strength


Lift and carry heavy objects with confidence

Core


Sit up straighter and feel better with abs of steel.

Mobility and Flexibility Training


Reduce injury risk and increase the quality of your day-to-day life.

Metabolic Conditioning


Turn your body into a fat-burning furnace.
+Read More
---
Personal Trainers
Specialties:

Strength Training

Flexibility and Mobility

Kettlebells

Sports Performance Training

Injury Prevention
Save 5%!
$158
Per Session
Save 10%!
$149
Per Session
---
Are you a New York City trainer?
Get new clients. Change lives.