Daryl Madison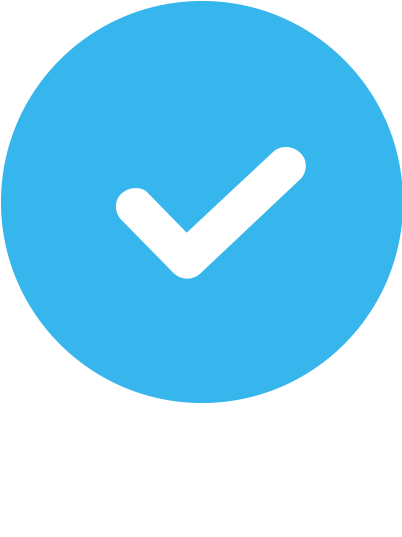 Verified
19 Reviews
Outdoor & In-Home
Gym
COVID-19 Vaccinated
About Daryl
As a weight loss, toning, fat burning specialist and personal trainer I aspire to produce fast, effective results by developing personalized training programs that fit your body, lifestyle and budget. No matter your fitness goal I am here to help you look and feel your absolute best. No need to do it alone. Your needs, interest and goals are the most important part of your training. Consider where you want to focus and I will show you how to get there.
Do you need a personal cheerleader, drill sergeant or motivation coach? Whatever coaching style you need I will use to get the most out of you during our session. Your healthy fitness goals success starts here. Find your motivation and go all in and I am with you all the way. To put it simply, I am obsessed with improving what I offer, and with remaining at the forefront of forward thinking to bring you amazing results. I eat, sleep and breathe health and fitness. This shows in the spectacular results I achieve for my clients and for myself.
I am constantly driven by the incredible sense of fulfilment I feel when I help someone achieve their goals – no matter if they're an elite athlete or a middle-aged housewife. I believe that anyone can positively change themselves and their bodies, and I will move heaven and earth to ensure that each and every person who I train is feeling happier, more confident, and healthier.
I never impose my own goals on a client. I listen, advise and then coach with that specific goal in mind. I am not a rent-a-friend trainer or here to put on a circus show. I am here to get a very specific job done. That job is the one that you set for me – to achieve your own unique version of improved health, fitness and/or physical appearance. I don't stand back, in fact I get stuck right into every aspect of your life that you are prepared to open up to me. No other way is appropriate for the commitment and investment that you should be making in your health.
I hope this has given you an insight into the passion I feel for personal training. If I've got that across, I've managed to show you one of the biggest and most important traits you should be looking for in a personal trainer.
My favorite client story
A client came to me for personal training. She wanted to lose about 60 pounds. She was very quiet, shy but very determined and dedicated with our training program. As she lost weight you could see her change certainly on the outside but on the inside was absolutely amazing. She began to come out of her shell showing high self esteem and confidence. So much so she contacted the local newspaper to write an article about her transformation. I am so proud of her. Although that was many years ago exercise is still a major part of her life. That's why I enjoy personal training. To have a lasting positive impact on someone's life.
My favorite exercise
My favorite exercise is Burpees because it works your arms, back, chest, core, glutes and legs – you name it, it works it. Burpees also spikes your heart rate and is an extremely beneficial exercise which can be done with many modifications .
My favorite quote
"Each day is a new opportunity to improve yourself. Take it and make the most of it". I really like this quote because it doesn't matter if you did not have a great training day or a training day at all or whether you had an amazing workout yesterday. All that matters is what you are going to do today. So do your all today.
My training philosophy
Fitness is more than looking good. It's feeling good on both the inside and outside. Be active. Be fit!
My training experience
I have been training over 10 years and during this time I have been fortunate to assist many people in reaching their fitness goals. I have learned a lot about training philosophies, training methods, how to adjust to people regardless of there exercise experience, personalities, background, mood, etc... . Having worked for major gym chains such as LA Fitness, Golds Gym, to local fitness centers, or hospital wellness centers I have been able to learn a lot about the fitness industry while always increasing my personal training knowledge. I have trained people who had short term-long term goals or no goals at all and just wanted to exercise. From people who wanted to lose a significant amount of weight to others who wanted to bulk up and put on mass. These opportunities and experiences have allowed me grow as a trainer throughout the years and given me confidence I can train anyone to reach their fitness goals.
Areas of Expertise
Strength Training

Weight Loss

Muscle Gain

Cardiovascular Conditioning

Wellness

Nutrition

TRX
NCCA Accredited Certifications

ACE Certified Personal Trainer
Additional Certifications
ACE Certified Weight Management Specialist
Education
BA in Political Science
Who I Especially Like Working With
Beginners, Brides-to-be, Men, Middle-aged, Overweight/ Obese, Women
2951 Secretariat Ct
Decatur, GA 30034
No Gym Membership Needed!
In-home or Outdoor Training
Session Surcharge: $15
When I began working out – it was the first time I had ever tried fitness in my life. I was tired of being tired and overweight. I needed a change, so I connected with Daryl Madison as a trainer. I could barely lift a 2lb weight – but under Daryl's direction, I was able to build my strength and lose inches. I recommend Daryl to anyone who is ready to make the changes necessary to get fit and make fitness a lifestyle.
My journey to weight loss has been a difficult one to say the least. I had the gastric bypass surgery on 1/21/09 and lost over 120 lbs. I was fortunate to obtain a trainer name Daryl Madison. He showed me that I can truly exercise without any major equipment. I was very surprised and impressed with how easy the exercises were but still challenging to do.
In July of 2010, I experienced severe headaches and fatigue. After visiting my doctor, I was diagnosed with high blood pressure. This diagnosis made me more determined to lose weight. The doctor told me if I lost 20 lbs he would take me off the blood pressure medicine. I met with Daryl on Sunday, October 24 weighing 255 lbs. At the end of ten weeks, I had lost a total of 30 lbs and over 25 inches! Today I feel great and am so grateful for the success I am experiencing. Thanks Daryl.
I have lost over 30 pounds and lost over nearly 30 inches....Daryl was wonderful to work with.
I feel 1000 times better. He is amazing. All I had to do was show up. I feel stronger. Mostly I just feel better.
Daryl, today marks 50 lbs of weight loss for me! This is a day of celebration! Thanks so much for being an excellent trainer. I appreciate all of your encouragement and helping me believe in myself. I thank God for bringing you into my life.
My journey to weight loss has been a difficult one to say the least. I had the gastric bypass surgery and lost over 120 lbs. I was fortunate to obtain Daryl Madison as my trainer. He challenged me and pushed me and that was something I truly needed. I recommend him as a trainer because he cares and works hard. Thank you Daryl for your knowledge and assistance in helping me obtain good health.
He is great at pushing me just pass my comfort zone.... A really great experience...Great to be accountable to someone.
Over the last 4 months I have hit every goal - dropped almost 5% body fat, down to my pageant weight, able to put a dress on from 8 years ago.
Being with Daryl pushed me to a size I want to be...having someone hold you accountable and create structure is super meaningful. Thank you for all your hard work these past few months. I'm in the best shape of my life and I have you to thank for that.
I started training with Daryl in September. Prior to that time I worked out sporadically with minimum results. Through my training sessions I have not only learned proper strength training and cardio techniques, but I have also improved eating habits. My transformation was not simply a physical change but a LIFESTYLE change. Within 8 months, I lost 37 pounds and went from a size 16 ro size 8, and I could not be happier with the results. Daryl is an Awesome trainer and any client working with him is guaranteed to get the results they want and more.
Daryl is an amazing personal trainer. He is a perfect mix of encouraging and knowledgeable about choosing proper exercising for me. I am so thankful for the opportunity to train with Daryl over the past six weeks. What I enjoyed is he knew how to motivate me into challenging myself to work harder. I truly see the rewards of Daryl motivating me to continue to become more active daily.
Daryl unlocked potential I didn't think I had anymore.
Dear Daryl, It's truly been a pleasure meeting and working out with you. You're a great instructor with a very personable demeanor. Thanks for the tips you gave me on nutrition and weight loss, they were very helpful. Again, thanks for everything!
Five months ago, for the first time, I decided to tackle my weight problem head on with hard work and no DIETs. I decided I wanted to look as good as I felt most days, but every day. I weighted in at 236 pounds which is the most I ever weighed. There was no excuse. I met with you and I felt your spirit and that gave me the assurance I needed to get the ball started. ?Immediately I started losing weight and I kept it off. Each week, in the beginning, I was down 6-8 pounds without any cravings or backsliding. The nutrients in your meal plan satisfied my daily hunger. Visiting the gym 3 times a week with you insured that I stayed on goal, this frequency also allowed you to monitor my seriousness and energy level. I have lost a total of 40 lbs. to the day, down 4 dress sizes and inches are continuing to melt daily. I want to reach my ideal weight of 135 by my birthday in November, which is my 43rd. That is a total of 101 pounds, man that sounds good. I know with the education on maintaining weight loss you have equipped your clients with are for a life time, but for me it's deeper. Health and Nutrients will maintain for generations for my family. I am so full of life, I feel like 33 again and look 22 again.
Daryl, I really appreciate all of your help. Before I started my body was weak on the right side. I am so much stronger now.
Daryl, with your help, motivation, and belief in me, I'm feeling good about walking down that aisle in my wedding dress. Thanks again. ?
"Although I was an athlete in both high school and college, Daryl's workout plans are some of the most challenging I've ever faced. I also achieved the best results that I ever have. In addition to cardio and strength training, Daryl offers nutritional advice that will help you reach your goals more quickly than just working out alone. I strongly recommend Lifestyle Fitness to anyone who hopes to achieve a more healthy lifestyle and body"
I am a mature woman and I trained with Daryl Madison with goals of losing weight, losing inches, and strengthening my body. I have arthritis in my lower back and experience pain in my knees from time to time - otherwise, I am in pretty good health. Daryl is a phenomenal trainer. He developed a custom program that was designed to accommodate my limitations while strengthening, toning, and improving my endurance. He pays attention to detail and makes adjustments as appropriate to ensure I am reaching my full potential. Daryl also gave me a mini-routine to do on my off days and the combination of that along with his personal training have resulted in reaching all of my goals for this first session. I lost 7 lbs, toned my arms, legs, and butt; lost inches in my waist, back, and arms; and my energy level is greatly improved. I look good!!! Thanks, Daryl!!!
Are you a trainer?
Get new clients. Change lives.