Jessie Jenkins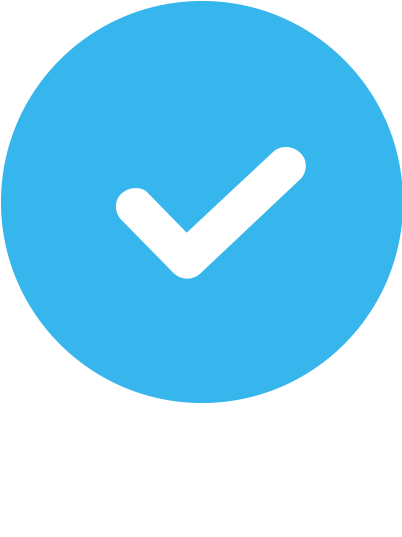 Verified
5 Reviews
Outdoor & In-Home
Virtual
COVID-19 Vaccinated
About Jessie
Hello everyone, my name is Jessie Jenkins and I am a personal trainer and nutrition coach certified through the National Academy of Sports Medicine. I have always had a passion for health and fitness, and it is my goal to use that passion to help as many people as possible. I aim to make each workout as enjoyable as possible while still making progress toward achieving your goals. I understand that this is a lifestyle change and it won't be sustainable if you don't enjoy it, and I encourage communication outside of our workout sessions to address any questions or concerns you may have. I am a Certified Nutrition Coach, so I would be more than happy to give nutrition advice and guidance as well! In return, I only ask for two things: hard work and a positive mindset. Let's achieve your goals together!
My favorite client story
One of my favorite moments with a client happened a couple of months ago. One of Susan's biggest obstacles had always been her self-confidence when it came to resistance training. This was something we worked on since the beginning, but as we all know it can be difficult and take time to change your way of thinking. It was a Tuesday evening and one of the exercises we were doing was a chest press. This was an area she never liked working on because she thought she was weak. She mentioned that she started feeling a little sick that morning but didn't want to cancel. I took that into consideration and wasn't planning on pushing her too hard. Until we got to the chest press. She did the first set (still using the heaviest weight she had done previously) and it was looking really good! Her form was great and she was moving the weight smoothly. She seemed to be approaching the exercise with a different mentality than she had before. On the second set I told her that I thought we could go heavier and to my surprise she said, "Yeah I think so too!"
I really liked the fact that she set a new PR for that exercise, but it was the way she handled it that I loved. There was a sense of confidence and determination in her that I hadn't seen before. She has carried this mindset with her ever since and continues to make progress every day.
My favorite exercise
The pull-up. Several years ago I had surgery on my shoulder because of a basketball injury. I went through physical rehab and was cleared to continue playing, but it took almost two years before I was able to do certain exercises without pain. I was alone in my apartment gym one day and decided to do some pull-ups, but I failed. Miserably. Despite the fact that I had been working out I couldn't do a single pull-up! I was embarrassed and stayed away from pull-ups for a while. A couple of month later I started studying and doing some research. I learned where my weaknesses were and how to fix them. It was a humbling experience when I had to accept that despite the fact that I was overall pretty fit and athletic, when it came to pull-ups I was still an absolute beginner. It was an exercise that I was scared of and embarrassed to try to do in public, but the entire process taught me so much.
My favorite quote
"Whether you think you can, or you think you can't, you're right." Henry Ford
My training philosophy
Working out and getting healthy doesn't mean spending 2 hours in the gym every day. All you need is a few hour-long sessions a week where you work hard and some gradual nutrition and lifestyle modifications. I believe it is important to find the balance that works specifically for you, this relates to both your training and nutrition.
My training experience
I have been fit and active my whole life. I played basketball at Piedmont College for 4 years then I started to shift my attention toward helping others. I have now been a certified trainer for over five years and have also graduated with an Exercise Science degree with a Nutritional Science minor and I've gotten my Nutrition Coach certification and Exercise Physiologist certification. I aim to improve my skill set and expand my knowledge base everyday so I can better train my clients.
Areas of Expertise
Core and Balance

Nutrition

Strength Training

Weight Loss

Muscular Definition

Muscle Gain

Functional Training
NCCA Accredited Certifications
NASM Certified Personal Trainer
Who I Especially Like Working With
Beginners, Student-athletes, Women
Training Areas Served
In-home or Outdoor Training
I really enjoy training with Jessie. He is very knowledgeable and friendly. He wants to educate his clients to make sure one is learning and listening to ones body. Jessie help me achieve my goals by working with my limitations and pushing me to be best of my abilities. He always goes the extra mile to ensure I am receiving the best service. He works with my schedule and makes it very easy for us to meet. I definitely recommend him.
Jessie is a an outstanding personal trainer. He is patient, kind, fun to talk to, and extremely knowledgeable. The main thing I gained from training with him was education on how to workout alone when I don't have fancy equipment to work with. I can now work out anywhere! He also helped me have the strength and confidence to run a half-marathon, something I never would have considered before working with him. I could go on forever about how great it's been working with him but just work with him once and you'll know he's the man who will help you get where you wanna be.
I've been training with Jessie for the past 8 months and I couldn't be happier with the results so far. I hadn't stepped foot in a gym in years and my initial motivation was to be able to run around with my 5 year old nephew and not feel like my heart was going to explode. Whenever Jessie introduces a new exercise or has me make a small adjustment to my form he's able to explain exactly what muscles are being targeted, what the benefits are, and what I should be paying attention to (shoulders back, back straight, etc). 99% of the time he knows what I'm actually capable of before I do and doesn't hesitate to push me if it seems like an exercise has become too easy. In the past 8 months I've noticed immense improvement in my balance, strength and recovery time. While weight loss hasn't been a focus of mine, the 15 pounds I've lost has me feeling pretty darn good about myself and I'm psyched to see how much additional progress I can make in the coming months.
Just wanted to let you know that Jesse Jenkins is an all star trainer. Beyond the knowledge one would expect of a typical trainer, Jesse knows the science. He is effective, smart, affable, flexible and courteous. He is always on time. He works with my schedule. And he will train virtually on Zoom. I could not recommend someone more highly.
Great trainer! Jessie is a knowledgeable and friendly trainer that pushes me to keep improving. He works hard to craft my training sessions around my fitness goals and takes the time to explain the rationale behind the movements. I'm looking forward to continuing to train with him!
Are you a trainer?
Get new clients. Change lives.