Khandy Williams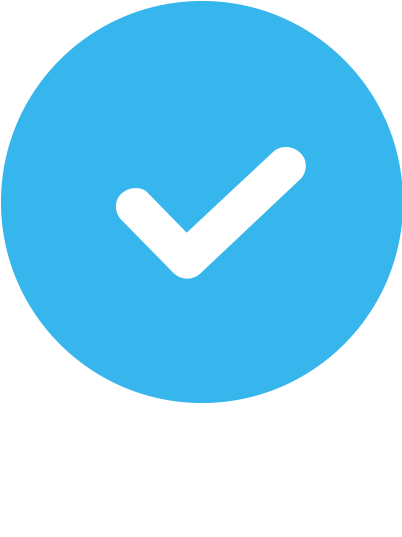 Verified
23 Reviews
Outdoor & In-Home
Virtual
COVID-19 Vaccinated
About Khandy
HardKhandy began with an idea, hard work, and pounds of passion. At HardKhandy, I believe that fitness starts with a strong mind, and that's what I'm here to do. I will motivate you from the inside out to help you accomplish the goal of attaining a healthier lifestyle.
As the wife and mother of a fit family, I understand how busy life can get. However, I also know how important it is for a family to stay healthy and strong to enjoy life to the fullest. Teaching the importance of a strong diet and healthy gym workouts is my number one goal.
If you're looking to have a great time during a hardcore workout, then i'm your girl! My goal is to help my clients become their best selves and to fall in love with creating a beautiful life and body. I travel to my clients, give homework workouts and monthly assessments so that our sessions are as convenient for you as possible. Through challenging workouts and accountability throughout the week, I personalize your program with your ultimate success in mind.
My approach as a Personal Trainer is based in weight and circuit training with HIIT for maximum results. I am an encourager and motivator!! My clients are pushed to give their best efforts and we always have a blast doing so!!
My favorite exercise
Burpees, squats, lunges
My favorite quote
It's not worth it if you don't work hard for it!!
My training philosophy
I'm a firm believer that the journey to a healthy lifestyle begins in the kitchen, but being active is just as important. I like to take a personable approach with each of my clients, and keep them motivated to reach their goals! I have a great passion for fitness, health and overall well being. I like to coach and help clients to reach their fitness goals and improve their lifestyle.
Areas of Expertise
Strength Training

Weight Loss

Muscular Definition

Kettlebells

TRX

Cardiovascular Conditioning

Core and Balance

Posture

Cross Training
NCCA Accredited Certifications
NASM Certified Personal Trainer
Additional Certifications
NASM Nutrition Specialist
Who I Especially Like Working With
Pre/post-natal, Seniors
Training Areas Served
In-home or Outdoor Training
Top notch trainer!! Approachable, understanding and delightful! She makes workout geared toward your strengths yet challenging. Ive been working out with her for the past 3 years and have enjoyed every moment!
Khandy is a phenomenal trainer. She's great at modification workouts based on injuries, creates versatility so you don't get bored, and is the sweetest / stern trainer I've ever worked out with. If you're getting back at it, had surgery, or just need new ideas...she's your girl!
I hired Khandy to get me ready for my wedding and she was amazing. She pushed hard but was a lot of fun! Most of all she kept it interesting. I always did it with a friend and we were at two different levels and she made it work for both. Khandy even came to our office and did thee workout for several of us. I recently left Atlanta so I can see her anymore but I would highly recommend for anyone at any fitness level!
KHANDY is beyond amazing. Beyond being flexible and sweet she is definitely HARDCORE as her names states. Results are guaranteed and the knowledge base she shares ensures lifetime results.
Here's what's great about Khandy! 1. She really cares about you. Not only about your work out but you as a person. 2. She is tuned in on how far to push you. 3. She gives you helpful hints and reminders. For me it was to have good posture and hold my stomach in while going thru my daily activities. 4. She eats well and walks the walk. (I've seen her choose only the healthy food options in social situations.) 5. As a trainer she is physically proportionate, and she looks great in everything she puts on. 6. She is supportive and loyal with a sense of humor - a girl's girl. 7. You'll sleep well after any workout ????
Love working with Khandy!!! She is so positive and motivating!!! Love how she personalizes all my workouts! I appreciate the specificity of the workouts and her listening to what my goals are.
I have been training with Khandy for two years. I have lost 30 pounds, and am in the best shape ever! I am proud of my muscle. Every workout is more challenging than the previous workout. All workouts are facilitated with a smile. Don't let the beautiful smile fool you, all reps must be completed. Proud to call Khandy my trainer.
Khandy is a wonderful personal trainer who genuinely cares for her clients. She is fantastic with keeping you motivated and making workouts fun. She tailors the workouts to meet the needs of each of her clients and always changes the routines to keep them different and interesting. Her love of fitness and helping women become the healthiest they can be is contagious and heartwarming!
Kicks ass and gets results. Khandy is amazing! We were fortunate enough to have her come to work to train a group of us. She brought the music, equipment and the high energy! Even with the group she gave us individual attention and accommodated all levels while keeping the routine challenging and yes made us come back for more every time!
Khandy is an amazing trainer! She pushes me from start to finish during our workouts. I always feel like I am one step closer to achieving my goals of having the healthy body I desire. Khandy is patient with me and tailors my workouts to where I am physically at this point. I can't wait to see the transformation ofmy body and mind after my training journey with Khandy has ended.
She is consistent,professional,prompt and affordable.She really cares about her clients.I use to be so lazy and ate junk food often.She has encouraged me to workout and make better meal choices.In the past,I would train with other trainers then just give up.They never checked on me.I was just another number that was rushed while exercising.I stopped working out one time with her.She kept calling me because she really cared.She encouraged me to return to gym.She has taken time away from her family to train me when my schedule was challenged.Khady Williams has taught me that,working out is a lifestyle.She is the REAL DEAL..............................
This awesome woman is dedicated, determined and dynamic. ...khandy truly loves what she does and cares about your health..she will push you past your limits with grace ! On time and dependable. .if you want to look and feel your best inside and out this is your trainer!!
Khandy is a wonderful trainer! She is very personable and makes you feel comfortable - no matter what your fitness level is. Workouts are challenging and never boring. After I started working out with Khandy I quickly noticed a difference in my strength, tone, and energy level. I would recommend her to anyone!
Khandy is very passionate about fitness, and that's why I say it is her calling. This is not true for all trainers- for some it's just a job, but for Khandy, it is her mission to help others meet their fitness goals. She always shows up to every session energized and with a positive attitude. She is always pushing you to be your greatest. Regardless of your current fitness level , Khandy will meet you where you are and take you where you are wanting to go! Training with Khandy has been fun, and even with challenging workouts, she finds a way to make it enjoyable. If you are looking for a trainer who sincerely wants you to meet and exceed your goals, look no farther!
I have been working with Khandy for over two years now and she has helped me stay in the best shape of my life! She is motivating, flexible with scheduling and puts a lot of thought into her workout routines. She never does the same things twice!! I'm amazed!
Khandy is the absolute best! It was difficult for me to make the decision to start working out after having my third child. I had a lot of obstacles that I felt would get in the way of making time for the gym. Khandy accommodated me and made schedules around my availability to get me back in shape. She coached me through, and helped motivate me to achieve goals and to stay fit and healthy. Her workouts are amazing and provide great results. She works out with you and is very patient but also pushes you to keep going so you can reach your highest intensity to provide the best results. I am so thankful for Khandy for helping me get fit again!
Khandy Williams completely changed my life when I began training with her nearly 2 years ago. She made the "dreaded" necessity of working out, in order to experience healthy living, really fun and I always enjoyed our time together. There is no trainer that amounts to Khandy's amazing energy and enthusiasm! Her genuine concern and upbeat personality pushed me in ways I never imagined possible. With Khandy, I achieved my fitness goals and have the youthful body I never thought I would "see" again!
Khandy is an awesome trainer! She will ask you what goals are and then take your before pictures. When I would get down she would show me how far I have come. Her trainings are never the same and she always has something new going on which makes it exciting! She is extremely motivating!
It has been a great experience having Khandy train me. She has a lot of patience with me as I have not worked out in a very long time. She is serious about fitness and is full of encouragement and helpful hints. You can tell this is her passion! Shes definately a keeper!!!
I have been training with Khandy for 4 months and I have had an amazing experience! She has challenged me and educated me throughout our sessions. I am proud to be down 4% in my percent body fat. I had spent money each month for boutique fitness studios but didn't see the results I was hoping for. With Khandy I have seen results from the personalized workouts. Not only is she a great trainer but I have had the best time talking with her during each session. Highly recommend!
I always had doubts about personal training, but Miss Khandy completely changed my perspective. She's become not only a fitness mentor but a friend as well. Working out with her leaves me feeling refreshed and energized each time...even on days when I thought I wouldn't be able to smile. I've already lost over fifteen pounds thanks to her tips and continued encouragement!! Everyone needs a trainer like her! She'll keep you sweating with a smile on your face.
I began my journey with Khandy about three months ago now and from our first session I knew that she was the perfect trainer for me. I travel every week for work, so balancing my exercise with my diet is not as easy. Khandy was so accommodating (came to my hotel to work out with me, worked my behind off when I needed) and kept me accountable for my goals. She makes her programs so easy to follow that all I have to do is bring my grit! Thanks for changing the way I look at and experience health. If you're on the fence about it, make the commitment to yourself and train with Khandy— you will love the results!
Khandy is a great trainer and also very personable! She will switch up the workouts so you don't get bored, she is accomodating to schedule changes, and is all around good company while you workout. She still pushes you though!! So be prepared to discuss your goals. Im one of the people who has always disliked working out, and even I enjoy working out with Khandy as my trainer! She's the best.
Are you a trainer?
Get new clients. Change lives.