Alan Ataman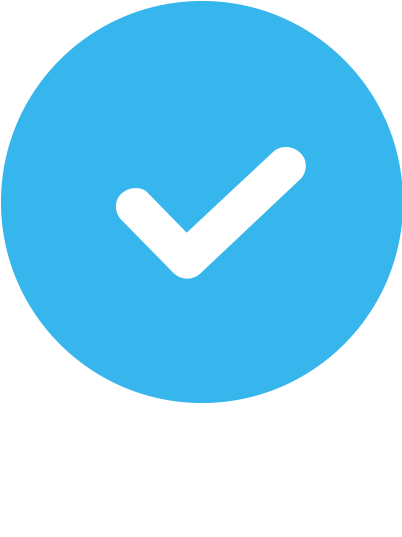 Verified
10 Reviews
Virtual
Gym
About Alan
Well I'm happy you stumbled upon us! But I'm sure you're going be even happier that you stumbled upon us.

That's me up there, Alan Ataman, and this is my program, The Total Health Immersion Program. On the left, which was my heaviest, I weighed in at 265 lbs and the one on the right is me at the moment, weighing 193 lbs with a little definition to go along with my new figure.

The process wasn't easy nor was it fun, but looking back at it now, that's only because I didn't know what to do. I just went to the gym, watched people, copied them and left when I thought it was time. But knowing what I know and the experiences I went through with it, there's no reason health, fitness, and nutrition aren't fun and a fun part of your lifestyle at that.

We're differnet here at the Immersion Program, so I'll leave you with this before you go on and roam our page.

Here at the Immersion Program we'll train, workout, meet-up or whatever it is around your schedule. No Excuses. 10am, 10pm, 2am, doesn't matter. 24 Hour Fitness isn't open 24 hours because their busy 24 hours a day, but because people have different schedules, families to attend to, things pop up, and real life just happens but we can't forget you and your health. If you come to us because you want to better yourself, we're going do just that together.

I do only accept clients that genuinely want to make a change in their health and life. I've limited myself to just 8 clients per term due to the high amount of time I invest in you and your goals. But I know you can do it so it's all worth it. And Hey, you're going get AWESOME results too and I'm going make sure of that. So it's only fair.
My favorite quote
"Rome wasn't built in a day, but they were laying brick every hour"
My training philosophy
Supersets. Keep moving. Working upper body? How can we incorporate lower body. How can we keep the heart rate up. I want to capitalize on the time I have with you to make sure we're getting as much work in as possible. Your results are a reflection of me, and I promise don't fail.
Areas of Expertise
Core and Balance

Strength Training

Weight Loss

Muscular Definition

Muscle Gain
NCCA Accredited Certifications

ACE Certified Personal Trainer
Additional Certifications
CPR/AED
Education
Business Administration
8210 Glades Rd
Boca Raton, FL 33434
No Gym Membership Needed!
9183 Glades Rd
Boca Raton, FL 33434
Session Surcharge: $0
Gym Membership Needed!
Have worked with Alan for a few months now and have nothing but awesome things to say about him. Professional, knowledgeable, and caring. He's like a big brother for me that wants the best for me. I've tried a few other things in the past but never stuck with them so when he said he won't let me fail and hold me accountable, he's done just that. Thank you Alan.
I've been training with Alan for about a month and have already lost 15 pounds. Alan's program is effective if you stick to the plan he individually creates for you. Alan is very professional, he's not just a trainer but he becomes your best friend during the process. He texts me every day throughout the day to make sure I'm following the plan and to make sure my day is going well. I work a high stress job and I really look forward to my training sessions with Alan. He truly cares about you as a person and wants you to be the best version of yourself that you can be. The program is amazing because not only do you gain a friend in a Alan but you get to know the other clients that have like minded goals. Alan plans outings for his clients to bring everyone together for support. I look forward to crushing my goals with Alan and if you are ready and committed to making a change in your life, I promise that you won't be making a bad decision when you sign up with the Total Health Immersion Program. It's absolutely life changing. The physical benefits of weight loss are there but emotionally and mentally I am improving. I'm becoming more confident and my anxiety and depression is decreasing. LOVE THIS PROGRAM!
I have always struggled with my weight and I am so glad I got such amazing help from the Total Health Immersion Program! First hearing about the program I received a free consultation and deided to join! Alan puts you on a well-balanced diet, as well as teaching different techniques to gain muscle through workouts. He works off of you and pushes you physically, and doesn't set you up to fail. It's certainty been an incredible experience and I would recommend this to anyone who is not completely satisfied on the way they look!
Nothing but great things to say about this program. Reached out to Alan on a referral from a friend who had good things to say about him and his knowledge and the results he helped her reach, so I gave it a shot. Got everything I was intended for plus more. I learned about health, nutrition, and exercise while going through some fun exercises and dropping 28 lbs in the 100 day program. I feel Alan cared and knew more about my body than I did throughout the program honestly. While doing all this, I made a new best buddy, so I'm not mad about that.
Love Coach Alan and the immersion program that was created. Being someone who is not real comfortable in my own skin and around others, he is comforting to be around and never have I felt timid or uncomfortable. He's got a nice charm and understanding of others situations. and truly wants the best for others. He used to be extremely overweight himself so maybe that's why (Ask him to see, he'll show you I'm sure). But he knows his stuff an has great passion for his work and the one's he works with it. Starting to feel the results I've achieved might just be a bonus seeing as I'm becoming more comfortable in my own and more confident around others and that is honestly what i'm most happy about. Thank you for caring and helping Alan.
I Met Alan a few months back when he came in car shopping and I'm glad that I did. Really believed in his passion and knowledge and decided to try the Total Health Immersion Program with him. Since then I'm down 25 lbs, up in my overall strength, and am definitely having more fun in the gym now. I Have also learned quite a bit about exercise and nutrition so I definitely see why it's called the Total Health Immersion Program. I've attached a Proof Photo. Now, I know I'm not all there yet, but the Progress is Amazing!
I started the Total Health Immersion Program about one month ago. Alan is beyond professional. He is not a trainer he is your health coach and will direct you and push you in the right direction. There's a reason for each exercise, and piece of food you put into your body and he takes time to explain that. Confidence is my biggest struggle-I am now confident to walk into a gym and work out. Alan will make sure you are comfortable. He is NOT one of those personal trainers that shows up to works out and then leaves. He will check up on you each day to make sure you are still on track. He cares. And it shows. I was a competitive dancer when I was younger and 18+ years of dance and I could never do a push-up. I would like to say that I can now do 17 - yes, 17 push-ups in a row. I crave working out and eating healthy and it's all because of his program. Give it a try. I promise you there is no better coach out there.
Definitely a unique program. He's very involved and does hold you accountable to keep you on track. Knows his stuff and felt he really did care about my results. He does have some pretty nifty equipment which working out outside fun at the same time.
Joined the program because a friend referred me saying she only had good things to say about it. Accountability and drive is something I've always lacked in my previous attempts at weight loss but really kept me in check with me training and eating and making sure I was having fun. I learned a lot as well, he really is a coach and not just a trainer. 5
Really really though out and thorough program. Got great results, but honestly the best part was how hands on and caring they were and how comfortable they make new exercise/fitness beginners. Everything they discussed with me at the beginning they did right and professional throughout. It's a newer program but It was really operation smoothe and would not have guessed that if they didnt tell me. Worth looking into in my opinion for those look for guidance and to learn about health and exercise while getting results and transforming to a healthier lifestyle.
Are you a trainer?
Get new clients. Change lives.