Branislav Stefanovic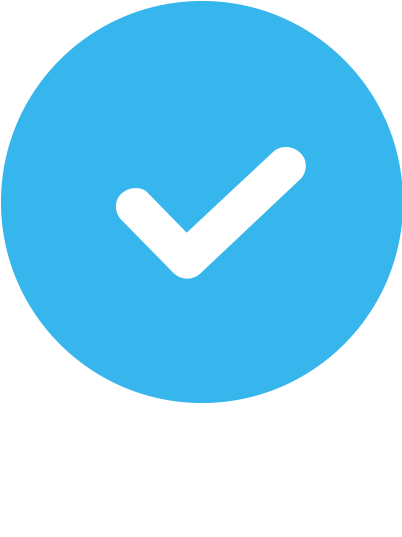 Verified
11 Reviews
Outdoor & In-Home
Gym
About Branislav
I've been a personal trainer since 2003 and earned my masters degree in kinesiology and sport science from university in Belgrade, Serbia. I moved to US in 2009. I have trained over 10,000 sessions in my lifetime in various gyms and privately. Have helped numerous individuals from professional athletes to fitness competitors and regular clients alike, who want to simply loose weight or gain muscle. I also specialize injury prevention and rehabilitation, especially in knee and hip replacements, ACL reconstruction, and postural and muscle imbalances. I take pride in my training skills and look forward to the success of all my clients goals.
My favorite client story
It started back in 2003 when I got my first client. He was 53 year old gentleman and former professional hockey player with major back issue. He was diagnosed with chronic kyphosis which is excessive outward curvature of the spine, causing hunching of the back. He was in constant pain that it would take him every morning at least 30 min to get out of his bed. We were able at first to do only few floor exercises but over the time with his continuous work and dedication not that he was pain free but he also started playing hockey for the veterans! Not to mention that his spine has almost gotten fully straight, he became a new man.
My favorite exercise
Squat - if its done heavy enough you can engage the whole body!
My favorite quote
"Failing to prepare is preparing to fail" - Benjamin Franklin
My training philosophy
Every client is different. In my experience I have seen clients with same types of injuries when they start training but different reactions and responses to given exercises. There is no perfect program, exercises regiment should be often planned the same day based on how the clients feel at the moment. Trainer should have an idea and base of the program prepared but the rest is like cooking, you never know exactly how much salt and pepper you will add to the meal you are preparing.
My training experience
I've been an athlete my whole life. I have black belt in karate and I have played basketball for 15 years. My training experience is almost 20 years long. I have trained professional athletes, actors, fitness competitors, regular people trying to get in their best shape of their life, youth and people preparing for major surgeries or coming out of it. My clients see me as tough but also understand that I'm here to help them be the best version of themselves.
Areas of Expertise
Nutrition

Strength Training

Weight Loss

Flexibility and Mobility

Muscle Gain

Functional Training

Sports Performance Training

Cardiovascular Conditioning
NCCA Accredited Certifications

ACE Certified Personal Trainer
ISSA Certified Personal Trainer
Additional Certifications
PTA Global Certified Personal Trainer , BioForce Certified HRV Pro Trainer
Who I Especially Like Working With
Actors, Beginners, Brides-to-be, Cancer Survivors, Law Enforcement, LGBTQIA, Men, Middle-aged, Military, Models, Overweight/ Obese, Peri/Post-menopausal, Post-rehab, Pre/post-natal, Rehab, Runners, Seniors, Student-athletes, Women, Youth
Medical Conditions Experience
ACL tear, Addiction, Ankle Injury, Arthritis, Artificial Hips, Asthma, Autism, Back Pain/Issues, Bad Posture, Bone/Joint Injury, Cancer, Cardiac Rehab, Disordered Eating Recovery, Golfers Elbow, Hamstring Issues, High Blood Pressure, High Cholesterol, Hip Pain/Issues, Hip Replacement, Joint Pain, Knee Pain/Issues, Limited Mobility, Lupus, Muscular Dystrophy, Neck Pain, Neuropathy, Piriformis Syndrome, Postural Issues, Pregnancy, Sciatica, Scoliosis
Additional Languages Spoken
Croatian, Serbian
28100 Cabot Rd
Laguna Niguel, CA 92677
No Gym Membership Needed!
In-home or Outdoor Training
Session Surcharge: $0
I can't express enough how thankful I am for Branislav's personal training. He was with me through every step of the way, even when I felt like giving up, he continue to push me and not give up and because of him I am feeling and looking great. People and family members compliment me on my physique and how fast I got results. He helped me achieved the goal I exactly wanted. I s also have to travel occasionally because of work but glad that I am able to train with him virtually, without jeopardizing or letting go of my personal training, is as if he's literally next to me in person guiding me. He incorporated bar weight lifting to help build strength in my legs, which I thought I'd never considered because I thought it would be hard and thought it was something only people who are in the bodybuilding industry only do, but I was wrong he said, "This type of equipment incorporated in your workouts will get you from point A to B fairly fast." Wow was he right you guys will not believe how great my body is transforming. All I want to do know is keep on going. Thank you Branislav for being the best personal trainer ever and for genuinely caring! :))
I have had the privilege of working with Bran since June 2020. After I shared my fitness goals with Bran, he quickly developed a plan that was specific to what I wanted to achieve. Our workouts are tough, but that is what I pay for. He pushes me hard and makes sure to explain why we are doing what we are doing. Bran is very encouraging and takes the time to get to know you as a client. I have found that he is constantly learning about training techniques and nutrition to help his clients realize their potential. Bran loves what he does and it is contagious. As a client, you want to work hard for him. I turned 55 this year. In five months of working with Bran, I am in the best shape of my life- far surpassing anything I could have imagined for myself. I am grateful to be working with him and I look forward to even more progress in the months ahead.
Bane has a vast amount of experience in and knowledge on the subject matter of personal training and coaching, including (but not limited to) kinesiology, physiology, anatomy, biomechanics, strength and conditioning, and most importantly (if you ask me), the psychophysiology of exercise/strength training, or the "mind/body connection of training/exercise." He has a very unique ability to coach his clients past their perceived limitations and fear of injury. His skill at knowing his clients' abilities better than they do is what I believe sets Bane apart from most other trainers. I know this because I have experienced it. Due to the numerous corrective surgeries I have in my life and my fear of re-injury, up to now, I always played on the sidelines in the gym, which consisted of a lot of cardio and a few of the machines here and there. I wanted to play it safe. The problem: I was stagnating, I really wasn't getting anywhere in terms of strength and fitness. I wanted to be stronger, fitter and healthier. And I knew the only way to get there was to commit to some rigorous strength training. When I met Bane, he and I talked about my goals, my injuries and my concerns about "all the things I can't/shouldn't do". Bane listened politely, had me do a few diagnostic exercises, and then gave me a program of exercises that I never would have attempted without him. It didn't take long for me to get hooked, I loved his programs that he gave me and I loved his support. After 3.5 years of consistently training with Bane, I am stronger and, more importantly, healthier because of him. Training is now a part of my life thanks to Bane!
I couldn't be happier with the training I received from Bane. When I decided to pursue a trainer, it was very important that it go well. I was making a significant investment and knew I had a long way to go in terms of developing the physical and mental strength I needed. If it wasn't a good match, I knew I would easily give up, lose hope, or assume this type of thing just wasn't for me. In addition, I am an below-the-knee amputee, which demanded that the trainer be attentive to my unique situation. Luckily, Bane was everything I needed to get my fitness journey firmly established, gain confidence in the gym, and begin seeing significant results." As someone with extensive fitness experience, he was able to immediately size up my capabilities, while also seeing through my excuses and the limitations I falsely believed about what I could or could not do. While sympathetic to the difficulties I experienced, he was also not one to let me get away with anything. I knew walking into each session that I was going to be challenged and that it was not going to be easy, but that I would leave feeling accomplished. Looking back, I feel much different now than when I started. Finally, as a person, Bane was extremely pleasant to work with. He work and clients are his passion, and it was great to have someone who listened and showed an active interest in my self-development. The gym is no longer a scary or confusing place for me. Because of the positive experiences I had training, I have complete confidence in my ability to take charge of my health and life.
I've been working with Branislav for roughly 7 years now. Initially, we worked directly together at the Colorado Athletic Club. During that time I learned a lot of key concepts in training: periodization, nutrition, RPE, and many more. We've maintained programming via email since Branislav moved to California. More recently we started doing 1:1 remote sessions from my gym. Having another set of eyes is hugely beneficial, and it keeps my time in the gym short. I'm happy to say I'm as light as I've been in probably 15 years and stronger than ever. I also recently PR'd my deadlift at 455 pounds (at 180 pounds bodyweight)! As someone who is almost 34 years old, I count that as a major achievement. I can honestly say that would not have been possible without Branislav's constant support. I'm looking forward to more accomplishments in the future!
I have been training weekly (between 1 and 3 sessions) with Branislav since October 2018. Two degenerative discs and limited mobility made me very wary of the run-of-the-mill personal trainers you'd find at your local gym. Branislav turned out to be the opposite of what I feared, there were no "cookie cutter" programs with him, everything was tailored and meticulously planned to accommodate my situation. We started slow, created a good foundation to then build upon more exciting and complex exercises. Bran has adapted to my aches or pains, pulls or inflammation time and time again, sometime we have to ease up our aggressive plan, other times completely change course. His expertise in physical training goes beyond recommending exercises, he understands the human body, and will never ask you to do something he does not regularly do. A few weeks into training, I saw immediate results. Between the diet plans, our training, and my "homework" training, I went from only being able to sit in a desk chair for 15 minutes before intense pain, to being able to sit much longer, sometimes hours before any discomfort. Aside from exceeding physical training expectations, Branislav is one of the most genuine and kind people I have ever met. But don't let his empathy fool you, he will make you work, there are no short cuts to results, but Branislav is the most effective trainer I have ever met, and I have had a few trainers in the past.
I was blessed to have a chance to work with Branislav to help me improve my conditioning, and to transform my body as an athlete. Branislav provides the highest level of customer service, and he is fully committed to his work and clients ended goal. He is well organized, knowledgeable, and once the goal is set, he will push you to go above end beyond your expectations to show you that everything can be done. Branislav is very passionate about his work, and if you are lucky to have him as your personal trainer, you will understand what I am talking about. I would always recommend Branislav to anyone who is ready for a change!
Over the past year plus that I have been training with Bran, I've pushed past limits I didn't realize I could reach. He is always patient when I am struggling , while simultaneously encouraging me to keep going. He is very knowledgeable in health & fitness, teaching me proper technique & always works with me to improve my form & functionality. What puts Bran ahead of the game, though, is how much he truly cares. Both as a person & client. He puts together specific training routines based on my goals for toning and strength. Before each training, he wants to know how I am feeling & if I have any aches or pains and then will adjust my workouts if necessary. I have seen great strides in my physical fitness, my confidence & my mental well being. I am in my late 50's and feeling GREAT! Angela
Bran is not only by far an amazing trainer he is overall health. He know just how far to push you and if your a beginner like myself he makes sure you learn to believe within yourself and makes you feel comfortable within your own skin and strong within your mind that you want to push even more. I suffer with depression and with ptsd so working out is not just physical but mental too. Bran knows how to help you shift your mindset that you start believing within yourself and you then start feeling and knowing you have the power to take on the challenge ahead. Grab those weight and test your limits. He makes you feel safe where you don't have to worry if you will hurt yourself he makes it know he is there and has your back. Bran also has a nice set up in regards of the privacy yet an out door experience combined. Especially with these covid pounds we are gaining I would 100% recommended to go see him he will get you back in shape and he even monitors your meals. I can't wait to do a second review so I can tell you more in regards to my results in the next upcoming months. Best of luck , don't regret not working out with this amazing trainer !!!! You need him trust!
So grateful I found this team! They're helping me turn my life around during a difficult out time. Bran is extremely patient but also knows when to push me hard! I'm getting results, slowly, but surely... I saw slowly because I've been on/off lately.. when I was committed, I saw results almost immediately, both physically and mentally. Thanks!!
I have been working out for almost 20 years, mostly lifting weights. Before working with Bran and Powerperformancelab, I would always go as high as two plates on my squats, I would get a lot of back pain and as a result could never lift heavier than that. Bran started coaching me about a year ago. We agreed on hitting a goal of lifting three plates (315lbs) on deadlifts and squats as my one rep max. With Brans coaching I hit that goal within a few months. Fast forward a year later, my projected one rep max for both deadlift and squats is ~450lbs. We are now talking about getting me to 5 plates. The results are beyond my wildest dreams. Bran has changed my life for good. I have achieved all of this 100% natural and with no injuries (injuries were a major concern for me since I kept getting back problems at only 2 plates). Bran is extremely knowledgeable not only about weightlifting and power building but about the human body, too. Knows how to work through pain to improve things and prevent injuries.
Are you a trainer?
Get new clients. Change lives.