David Miller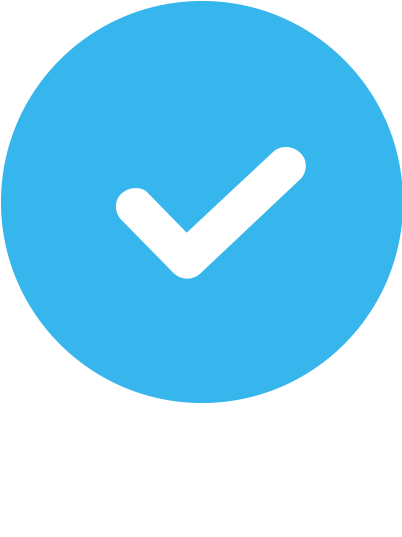 Verified
7 Reviews
Gym
About David
Hello! I have over 6 years of personal training experience, 550+ hours of Physical Therapy observation & assistance, am certified with The American College of Sports Medicine, and hold a degree in Exercise Science. Personal training, fitness, and nutrition are my passion. I am here to help you succeed in every way I can. You will receive a custom meal plan for all 7 days of the week, a shopping list, a detailed plan for the workouts with me and for the workouts outside of the private studio. These are all tracked with the latest software and available at your fingertips via your mobile device. Schedule with me today and I'll contact you to schedule a free consultation before the first session and let's get you in the best shape of your life!
My favorite client story
I had a client once that had gotten really sick and just wanted to get back to where they were before it. Not only did he get back to where he was, he went beyond where he was, set personal bests in numerous lifts, and stayed lean throughout the process. It was just so great to see him confident again
My favorite exercise
Bench press is pretty awesome, but I just like the feeling of pushing myself mentally, breathing hard, and feeling my heart beat. There are so many out there that wish they could be active and sadly can't. I'm thankful everyday for the ability to walk, run, jump, all of it... It's liberating to feel like your body can do anything. no limits. plus you can help people when they need a hand.
My favorite quote
In life, it's not the genetic guy who wins or the guy with the most potential who wins; it's the person with the greatest perseverance who wins. Always be willing to get up and go at it again and again. That's the guy who has his hands raised later in life. That's the guy you guys need to be.-Greg Plitt
My training philosophy
You have to challenge the body to change it.

Nutrition and Exercise are like a pair of shoes, you need both. You can get aways with just one, but you need both to finish the marathon of life.
My training experience
I've lifted for 15 years, have knowledge from some of the best coaches at the State champ level and National levels in both IL & IN. I've competed at a high level in Football, Wrestling, Karate, hockey, Inline Speed Skating, Natural bodybuilding, and fitness modeling. I've been training for over 5 years and know I can help you reach your goals!
Areas of Expertise
Core and Balance

Nutrition

Strength Training

Weight Loss

Flexibility and Mobility

Boxing

Muscular Definition

Muscle Gain

Posture

TRX

Functional Training

Sports Performance Training

Myofascial Release

Kickboxing

Cardiovascular Conditioning

Cross Training

Injury Prevention

Stress Reduction

Wellness

Corrective Exercise

Kettlebells

Massage
NCCA Accredited Certifications
ACSM Certified Personal Trainer
Education
BS in Health Management and Exercise Science
Who I Especially Like Working With
Actors, Bariatric, Beginners, Bodybuilders, Brides-to-be, Men, Models, Overweight/ Obese, Post-rehab, Rehab, Seniors, Student-athletes, Women, Youth
I wanted to express my absolute satisfaction with the training sessions I have had with David Miller. He came highly recommended and I agree he delivered all I had expected and more. I was always made to feel at ease, and even though some of the routines were difficult for me, David made me feel as if I could do them. I agree with his philosophy to never stop dreaming or trying! It has been a very great pleasure to train with him and know him. I am very much encouraged by him that I can achieve my goals.
David Miller was a great personal trainer to me. He created a workout that was designed specifically for my college baseball season. Also, he gave up extra time to me to guide me through the questions I had. He was a great help.
I took David's advice and I gained back all that weight I lost and then some. I had been very sick from a bacteria I picked up over vacation to a foreign country, and I had lost a lot of weight. I cut out all the bad food he mentioned in my diet and started preparing my meals how David had explained. This has made it a lot easier to stay on track. I've been going to the gym and working out as hard as possible for 4 months straight now. I've set a Personal Record in a bunch of exercises. A main one was benching 225... I couldn't believe it! lol thanks for your all your help. This summer I was at my lowest being so sick, it feels good to finally be on the right track
I received a nutrition plan from David. Not only was it tailored to my specific needs for my goals at the time, but it was easy to follow and I certainly reaped the benefits. David definitely knows his stuff. I would recommend everyone to give him a try. He offers a fast reliable service that certainly is worth the price.
David is always in high spirits. He is never harsh but knows how to get the most effort from you. He always has several routine variations in mind to quickly swap if any problem arises. He's glad to do any research on fitness, training and nutrition that you might ask of him. He's easily available for contact. David is a trainer that truly listens and tailors sessions to fit your unique needs and abilities. He is fair, friendly, knowlegeable and professional, offering tons of advice and coaching. Do I think that David is good?...no. I think that David is GREAT!
I worked out with several other trainers before working with David. After my first session I knew this is the personal trainer I have been looking for. David is the complete package - providing the training program, not only when I work out with him, but when I work out at my gym, detailed meal plans, mental support, as well as constant communication to keep me on track. I hear from David once a day asking how my workout went or if there was a reason why I skipped it or how I feel after the previous workout. He definitely cares about my goals and puts in 110% to help me realize them. Thank you David.
Broad experience, personal tuned. David was great. He was able to answer every question with a clear and detailed answer. His background in PT and Stretch Lab we're helpful. He worked carefully around some old injuries and laid out for plans. Even my assessment was challenging, but he stopped before I died and monitored me carefully. Highly recommend.
Are you a trainer?
Get new clients. Change lives.