Ivette Dunlop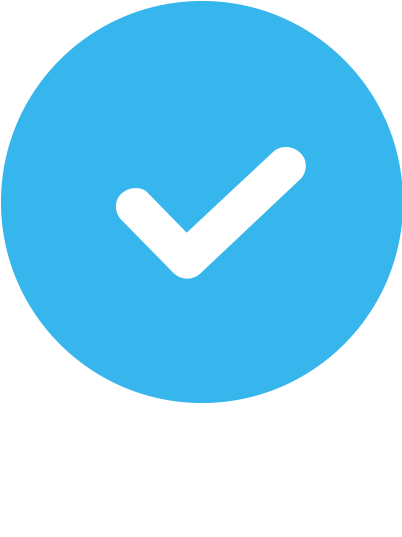 Verified
13 Reviews
Outdoor & In-Home
About Ivette
I am a mom in my mid 40's that loves fitness and helping others reach their health and fitness goals! I started my career as a bilingual elementary school teacher over 19 years ago. I had my two children and decided to work part time teaching and during that time, had many ups and downs within my own fitness journey. Between raising kids, running to practices, cooking for a family, and life in general, I had to find a balance between my family, working, and trying to find the time to keep myself healthy and in shape. Each decade of life has definitely brought a new perspective on how I eat and train myself. I decided 4 years ago to get certified as a NASM personal trainer and I haven't looked back since. Truthfully, I enjoying watching clients progress not only physically but mentally as well. As one gets older, you realize it's not about what you look like but how you feel. Now that my kids are older and I have more free time, I play USTA tennis regularly, enjoy hiking and skiing, I did a Spartan Beast (planning on doing a TriFecta by the end of 2018), and started lap swimming for cardio in addition to my workouts. Life is a journey... Let me help you find a new healthy you! Remember, healthy eating and exercise are forever, find things you love.
Areas of Expertise
Core and Balance

Nutrition

Strength Training

Weight Loss

Functional Training

Wellness

Corrective Exercise
NCCA Accredited Certifications
NASM Certified Personal Trainer
Additional Certifications
NASM Corrective Exercise Specialist, NASM Core Training, NASM Reactive Training, TRX Level 1, Beachbody P90x Live, CPR/AED/First Aid
Education
Bilingual Language and Academic Development Credential
Who I Especially Like Working With
Beginners, Cancer Survivors, LGBTQIA, Overweight/ Obese, Rehab, Seniors, Women, Youth
Medical Conditions Experience
Alzheimer's, Asthma, Back Pain/Issues, Breast Cancer, Depression, Headaches/Migraines, Knee Pain/Issues, Lupus, Menopause, Obesity, Osteoporosis, Plantar fasciitis, Prediabetes, Pregnancy, Shoulder Issues
Additional Languages Spoken
Spanish
Ivette is the best trainer I have ever had. I have used several over the years but she gets results quickly. After over a year with her, she still finds new exercises to keep things fresh and interesting. Ivette is extremely knowledgeable about cross-fit training and in over a year has pushed me to my limits without ever resulting in a muscle injury. That is also a first for me during a long term exercise program. I highly recommend her for anyone serious about exercise!
Ivette and I were friends before she became my Trainer. I have an autoimmune disease that was starting to really interfere with my love of sports, all sports! I thought I was in good shape and doing all I could to fend off pain and breathing flare-ups. Then I started working w Ivette. And she worked with my Drs Almost 3 years later, I'm 58 yrs old, and overall feel the best I EVER have in my life, and although I still struggle with episodes, I snap back quickly. I am doing physical things I never dreamed of at this age while living with this challenge. Yes, she's tough on me, but I love that she knows what I can do and doesn't settle for less, while being mindful that some days, weeks, are way more difficult than others. She's my Trainer, my Inspiration and most importantly, my Amazing Friend.
Words are not enough to say how wonderful having Ivette as a trainer has been. She is only focused on you and your progress, and helping you accomplish your goals. She makes workouts interesting, challenging, and diverse. My favorite line of hers is, "You know, I'll never give up on you." She is positive, personal, and supportive. I came to her with a lot of physical challenges such as a knee replacements and other injuries. She was able to accommodate and get me back to a strength that I did not think possible. Game changer for me !
I'm going into my 6th week working with Ivette and I haven't worked out in 10 years. I'm 48 years old and Ivette uses the perfect combination of pushing me to my limit but also being cautious to make sure I don't hurt myself. She is very focused on proper technique and form, and I can really feel a healthy difference in my body! I would recommend Ivette to anyone looking to improve their health and feel stronger!
I HATE exercising! Mostly because it is dull and repetitive. Ivette mixes up routines so much you never feel like you have done the same thing twice. She has a vivacious personality that makes working out fun. She is supportive and inspirational with dietary goals. It is FUN to get fit with Ivette!
I started training with Ivette 3 months after giving birth to my first baby. I knew nothing about the gym, I knew nothing about weights, and I certainly felt intimidated walking into a gym with so much testosterone. From the moment I met ivette I immediately felt comfortable and knew I was not only in good hands but knowledgeable hands. I had other trainers at other gyms before and felt as though it was a one size fit all for how they would train their clients. Not with Ivette, she cares about your well being and the longevity of your health life. My son is now three and I am currently pregnant with my second child. She not only helped me bounce back after baby number one but has helped me maintain my hard work thru pregnancy number two. I have recommended her to all my family and friends because with Ivette you have more than someone telling you what to do, she'll teach you how to work out on your own so you aren't dependent on her and can eventually create this work out program into a healthy everyday lifestyle. 10/10 5 stars you name it she gets the highest accolades!
Ivette keeps it fresh and fun. Always looking forward to session and feel great afterwards. She's very dedicated to her work and a pleasure to be around. Been training with Ivette over a year. Good stuff!!
Ivette is an exceptional personal trainer. She has a very professional yet personal approach to her teaching, making each session enjoyable. She makes you feel very comfortable in what can be a very intimidating setting by demonstrating step by step each exercise, how to use the equipment properly, focusing on correct form and explaining the benefit for each exercise. She is very knowledgeable about fitness and nutrition. She takes the time to thouroughly get to know her clients and their individual needs, to create both an exercise and nutritional plan for them.
I had a few sessions with Ivette prior to my wedding. Since I have been active most of my life the purpose of the sessions were to teach me as much as possible about lifting weights in a short amount of time so I could apply what I learned on my own. In just 3-4 sessions I could confidently navigate all the machines and racks on the weight floor. She is so knowledgeable about fitness and nutrition. Ivette is creative and knows how to target multiple muscle groups in one movement to make your workout efficient and exciting. She saw more potential in me than I saw in myself. Ivette had me doing things I never knew I could do! She truly believes in and cares for her clients and will kick your ass at the same time. She provides modifications if needed and designs sessions according to your needs. Though Ivette is not currently training me I still reach out to her occasionally for questions and she happily provides advice. Ivette is a badass trainer that will provide you with all the support you need to achieve your goals. I happily recommend her to anyone with any type of fitness goals.
She was very patient! She reminded me that I didn't gain the weight overnight and I wouldn't loose it overnight. Hard work and patience was the answer. She never gave up on me! Anyone who has had her as a trainer knows she is committed to helping you and finding your goal.
Ivette know how far to push you and how to keep you motivated. I looked forward to every session and found myself progressing each week. She is a wonderful person and truly wants to see you succeed. I'm very glad I found her. As a 40+ woman it helped me knowing that she cared about my personal journey. Can't say enough good things about her. The best.
Ivette is the best trainer by far! She is so supportive in helping you reach your goals... she encouraged and pushed me to reach further in my training. I thank her everyday for giving me the tools to be better with my body and my food.
: I have been a member of the gym for many years . Ivette has been my trainer and showed me how to use the gym machines correctly. She created several routines for my weekly workouts and I still use it weekly. When Ivette is at the gym and notice that I am not doing a routine correctly she will stop and correct me .. I recommend her to anyone who is looking for a trainer , one of the best.
Are you a trainer?
Get new clients. Change lives.