Kathleen Lavin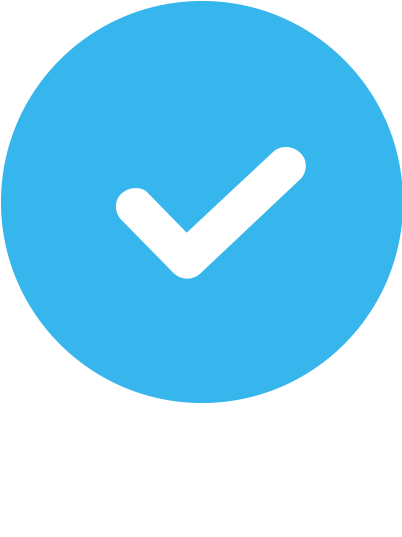 Verified
25 Reviews
About Kathleen
I strive to customize each individual's program according to their unique needs, goals, and limitations. I incorporate a variety of different types of training techniques to make each session challenging, interesting, safe, and fun. Workouts may include strength, flexibility, cardiovascular (burst/endurance), agility, rehabilitative, postural correction, injury prevention, neck and back stabilization

I have a strong passion for helping my clients to achieve their best health and life, and to feel and look their best. I have trained many of my clients for more than 18 years, and truly care for each of them. I do my best to make a great positive difference in each of their lives, including their physical health, confidence level, and attitude.
Areas of Expertise
Strength Training

Weight Loss

Core and Balance

Nutrition

Flexibility and Mobility

Boxing

Muscular Definition

Muscle Gain

Posture

Kettlebells

TRX

Functional Training

Sports Performance Training

Pilates

Yoga

Cardiovascular Conditioning

Cross Training

Injury Prevention

Stress Reduction

Wellness

CrossFit

Barre

Corrective Exercise
NCCA Accredited Certifications

ACE Certified Personal Trainer
Additional Certifications
University of Florida Spinal Rehabilitation, TRX Suspension and Rip Trainer
Who I Especially Like Working With
Post-rehab, Rehab, Seniors, Youth
Training Areas Served
In-home or Outdoor Personal Training
Workout the smart way! She is very knowledgeable and take the time to analyze my strengths and weaknesses before we start our training..which are very helpful. It's not about how many reps..it's about the posture. I'm tried of getting hurt at the gym. She taught me how to workout safely and effectively.
I came to Kathleen with multiple health issues including Hashimoto's (thyroid disease) and a tailbone injury. She went above and beyond to tailor a work out plan for me taking all of these issues into account. She also provided me with lots of exercises and nutritional advice that I could work on when I'm traveling or away from the gym. I highly recommend her to anyone regardless of their fitness level.
Kathleen is wonderful. She works hard to get you your ideal schedule and is a great motivator. Being 3 mo postpartum, my body was really weak. After one month, I can see and feel a great difference. I look forward to see how the next few months go as I continue my journey to get my body back ????
The best... Kathleen is a very professional trainer, yet ultra friendly too. You can tell she lives a very healthy lifestyle as she eats well and is extremely fit. She shares diet ideas all the time if you want to hear them but never is preaching to you. She prides herself on being on time and giving you the entire hour of workout time. I was fairly fit going in or so I thought... but within 2 months of working out with Kathleen, i had every neighbor and friend asking me, "What are you doing to look so good?". My body hadn't looked this good since before kids and even then probably not... i thought i knew how to work out but... What you find out real quick is, when you do certain exercises in the way she tells you, the results are amazing! And the best part is, almost every time you get something different to do... so you don't get bored. She is always mixing it up. So, a personal trainer is definitely the way to go. Even if all you can afford is 2 days a week, she will change your body, and your life.
Kathleen is very knowledgeable, adept at working with your individual needs. She has the ability to tailor the intensity and versatility of the workout. She has a great demeanor and wants nothing but the best for you.
I already love working with Kathleen. She is professional, punctual and really listens to what's going on with me on a physical level. She makes adjustments that are challenging and is she is very knowledgeable in her field. I would highly recommend working with Kathleen!
Kathleen is very experienced and caring trainer who took the time to understanding our limitations and crafted a fitness program suited to us. We like her a lot and would highly recommend her.
Kathleen has worked with me over 20 years after a back surgery I had. She is very professional and great to work with. I look forward to my appointments with her and feel good afterwards.
I have enjoyed working with Kathleen for the past year. She has varied workouts so you never get bored. Her vast knowledge allows her to work around injuries that I have and work to strengthen surrounding muscles so I don't have the problems anymore. My husband started with her and she just stretches him for an hour and that has helped him (69 years) immensely! He can walk better, stand up straighter and he feels better throughout the day. She has years of experience and is excellent for all fitness levels.
Kathleen is great to work with! She is so careful that we don't damage these old bodies of ours! My husband and I have Kathleen come over twice a week. She makes sure that we work each muscle group - and we even enjoy it! She is always on time and comes with a great attitude and lots of options on exercises to accommodate our ever present pains. I have had other trainers in the past and would definitely recommend Kathleen's services.
I have been training with Kathleen for a little under a year and she has helped me tremendously! She is caring, patient and determined to make your workout the best for your needs not hers. I have a specific back problem that she is very patient with and will always make sure that whichever workout we do my back is stabilized. She also will thoroughly explain certain exercises to ensure why it is so important to keep your form correctly, which I personally appreciate since I am still learning how to workout safely without harming myself. If you are looking for a trainer who knows EVERYTHING from nutrition to great workouts she is perfect! I love working out with her because she is constantly helping me improve myself and motivates me to stay on track for my own health. Kathleen really has the best interest at heart...but do not let that fool you. She can really put you to work!
Kathleen is one of the most knowledgeable people I know when it comes to overall health and fitness. She is genuinely interested in the needs of each client and works hard to customize routines and diets. I was a client for several years but have since moved from the area. I still keep in touch with Kathleen. She never hesitates to answer questions or offer advice regarding supplements, diet, etc. I also appreciate when she shares recipes and tips on easy meal preparation. Thanks Kathleen. Wish I still lived close enough to work with you weekly.
I have been training with Kathleen for over 16 years. Each workout is unique and built around my needs. Not only has she kept me fit and strong but over the years she has managed my rehab from a serious bicycle accident and a recent knee surgery. I am very particular about how I spend my money and who I spend time with. 16 plus years says it all!
Kathleen is a knowledgeable, thoughtful, caring and motivating fitness professional. I have been working with her for about three years and have never felt stronger in my life. Because of Kathleen's educational background and experience, I also trust her to work with me through injuries. She is flexible about scheduling and focusing on areas of personal fitness concern. So pleased to be working with her!
I tried for many years to get rid of my cellulite around my hips, stomach and thighs. I hired other fitness trainers that were unable to help me. Let me tell you I worked really hard with the other trainers. Blood, sweat and tears and I still had cellulite. I continued to work out by myself 3 to 4 times a week; lifting weights, jogging etc. I still could not get rid of my cellulite. It was not until I met Kathleen. I watched Kathleen at the gym while she was training her clients. I notice her clients becoming more and more fit. They were looking beautiful. I had to find out what Kathleen's secret was. Kathleen has a unique way of training and incorporating nutrition into your diet. She educated me on the body weight, targeting specific muscles, bone strength, digestive system and much more. Kathleen taught me how to strengthen my weak back, neck and shoulder areas. She has amazing recipes for great tasting, nutritional meals. Because of Kathleen I have absolutely no cellulite on my entire body and no more aches and pains. I am 52 years old and look like a teenager again. I know that may sound hard to believe but it is true!! I love you Kathleen!
I started my training with Kathleen many years ago after I had back surgery. It didn't take long before I realized I was with one of the best trainers around. She is very professional and puts together training plans that are very personalized. I would highly recommend her to anyone that's after measurable results
Kathleen was referred to me by a friend. She is a very knowledgeable trainer. I love that she incorporates health, body, & mind in our sessions. She will cater to my needs and is very safe conscious. She brings lots of equipment and has an endless amount of exercises to share. She is very kind, genuine and encouraging. I love working out with her!
I'm a 70 year old guy. Kathleen has been my trainer for two years. I was never sold on having a trainer but working with her has made a huge difference in my life. I had back trouble, let myself go & was in pretty terrible condition when we started - poor balance, lacking in strength, had difficulty walking without discomfort. For the first several months, she just stretched me; my legs were incredibly tight. Then we moved to working out - on the stairs, the ball, the floor, with & without weights (& she still stretches me as well). She's really knowledgeable about all aspects of fitness including diet and she's a great workout partner. I've lost about 35 lbs, added muscle, gained strength,improved my balance, learned a lot & just generally feel really good. Our sessions require hard work but the routine is varied & it's fun.
Kathleen Lavin is a very knowledgeable trainer and knows more about body mechanics than many physical therapists I have been to. She has a unique ability to spot weaknesses and she tailors the workout to strengthen those weaknesses. Her workouts are always different which is unique compared to other personal trainers that I've worked with. I find it very convenient that she meets me at the park down the street from my house too.
Kathleen's training was a Christmas gift to me. I can't say enough about Kathleen as a trainer. Kathleen changed my whole mind, body and spirt in such a positive way, that I am so grateful for her. Kathleen is very passionate in what she does and I recommend her highly. Not only has she been an amazing trainer, she has become a special friend in my life. I wish I could take her to Virginia with me. Best Christmas gift I ever got.
Kathleen is extremely knowledgeable and has a soft gentle approach that is exceptionally effective. She is wonderful with the physical fitness part of course but in addition she remains alert to past injuries. I was able to build strength and stamina without re-injuring my back, which I have done many times before working with her.
I have worked out with Kathleen for 4 years. She is so well trained and I give her the highest recommendation! She works around injuries old and new and works to rehab and strengthen our weak areas. She is kind, always willing to help. She changes up the routines to keep it interesting. She talks about healthy eating while you work out and gives you shortcuts to that end. She know about supplements and hers must be working because she is never sick or late. I highly recommend her. Lots of her clients travel a lot, so don't let that stop you!
This is my first time using a personal trainer and Kathleen has been awesome. She's extremely knowledgeable about the body and proper techniques plus she makes it enjoyable to get fit. Highly recommended :)
I have enjoyed working with Kathleen for the past 5 years. She is a fitness professional of the highest level. She brings a lot of equipment to insure a complete workout for any level. I appreciate her varied workouts so I never get bored. I have lost 12 pounds under her care (which was my goal). She knows how to work around old injuries and is great at stretching me out. Her vast knowledge allows her to work around old injuries that I have and work to strengthen surrounding muscles so I don't have the problems anymore. My husband (70 years) started with her having her just stretch him for an hour, which helped him immensely! He can walk better with better balance, stand up straighter and he feels better throughout the day. He now does a full workout! She is very caring and nurturing and she doesn't yell at you. You always feel successful. She has years of experience and is excellent for all fitness levels.
She is always so sweet and always makes sure you're comfortable with your workout. I would recommend her to my friends and family.