Liam Saechao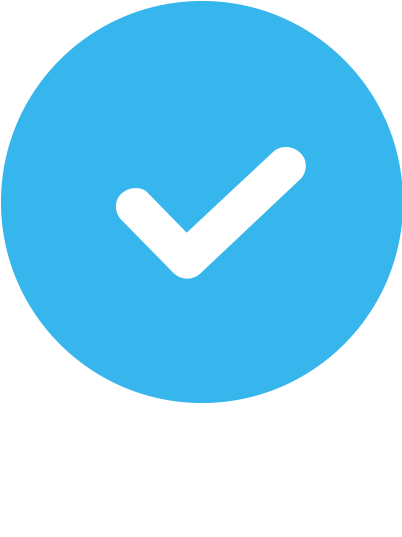 Verified
22 Reviews
Gym
COVID-19 Vaccinated
About Liam
Liam is the Owner and Head Coach of Impact Fitness Oakland. Liam's fitness journey began late in high school and has been involved in Martial Arts, Boxing, and served as a United States Marine. The main reason why Liam believes in fitness is because it has given him confidence and life! Our goal is to educate and make fitness fun. A complete training program should be well balance no matter what your goal is. A training program should include: -Flexibility, Mobility, Stability, Resistance Training, Strength, Cardio, Aerobic, Anaerobic, Core, and Balance. To make you successful we include the four pillars: Mindset, Accountability, Fitness, and Nutrition Coaching. Liam has trained many different types of clients ranging from beginners to competitive sports athletes and military members. Liam training career started in a Martial Art studio instructing the kids class and then later on joined the United States Marine Corp. During his time in the Marine Corp his leadership gave him the responsibility to lead and train his platoon for Physical Training. Liam has been nominated as "The Most Motivated Marine" in his graduating class and also nominated for "Trainer of the Month" multiple times during his career at 24 Hour Fitness and has successfully helped many of his clients with weight loss.
My favorite exercise
Deadlift and Pull ups
My favorite quote
"There is no way to happiness, happiness is the way." - Wayne Dyer
My training philosophy
Build people up without breaking them down.
My training experience
Former Marine, trained and competed in Martial Arts, Strength and Conditioning and Building Muscle.
Areas of Expertise
Core and Balance

Nutrition

Weight Loss

Flexibility and Mobility

Boxing

Muscular Definition

Muscle Gain

Posture

TRX

Functional Training

Sports Performance Training

Cardiovascular Conditioning

Cross Training

Injury Prevention

Stress Reduction

Strength Training

Wellness

Corrective Exercise
NCCA Accredited Certifications

ACE Certified Personal Trainer
NASM Certified Personal Trainer
Additional Certifications
CPR/AED, TRX Group Suspension Trainer, Original Strength Certified Coach Level 2,, Training For Warriors Level 2 Coach, Box-N-Burn Level 2, Precision Nutrition Level 1, Precision Nutrition Level 1
Who I Especially Like Working With
Beginners, Law Enforcement, Middle-aged, Military, Overweight/ Obese, Post-rehab, Rehab, Seniors
Medical Conditions Experience
Anxiety, Arthritis, Asthma, Back Pain/Issues, Bone/Joint Injury, Chronic Pain, Depression, Diabetes, Diastasis Recti, Fibromyalgia, Headaches/Migraines, Heart Attack, High Blood Pressure, High Cholesterol, Hypothyroidism, Joint Pain, Knee Pain/Issues, Limited Mobility, Lower Body Pain/Issues, Obesity, Osteoporosis, Plantar fasciitis, Postural Issues, Prediabetes, Rheumatoid Arthritis, Sciatica, Shoulder Issues, Sleep Apnea, Stress
IWhat makes a good trainer is the level of heart and effort they put into the program when the session is over. Making sure you have workouts to do when you are on your own and accountability are very important. When we go home without a plan we fail. Liam put his heart into helping the clients succeed outside of the sessions. This is what makes Liam one of the best there are. This isn't a subjective opinion. You can't fake heart and enthusiasm for long before your true colors show. Patience, integrity, and real fire to help his clients is what makes Liam a great choice for those who want to succeed. Liam takes pride in how hard he works. In fitness the person who takes pride in how hard they work instead of how they look are the ones that can truly help others. There are many amazing trainers out there and what makes Liam different is that he will go the distance to help you succeed. He doesn't work for a paycheck but a true desire to see that you do succeed
I got recommended Coach Liam by 2 very close friends. They both showed me results and said they always have a fun time working out. I wanted a "fun" workout class. I got a free 1-week-trial and immediately loved the first day. After my trial, I signed up and have been going for almost 3 months. In total, I have lost almost 25 pounds and feel and look great! I love how Coach Liam keeps me accountable by texting me and making sure I have not lost focus on my goals. Coach Liam always has good advice whether the subject is about food or workouts. I love going to class because everyone has good energy and attitude and everyone is nice and encourages to keep going! Even when you are the last one to finish, everyone gathers together and become your side line cheerleaders! This always keeps me going even though, i am dead tire and sore. I am so happy with my decision to join Coach Liam's class and i would recommend Coach Liam to everyone. Trust me, you will not regret this decision!
As a friend and colleague in the military for years, Liam is truly the one of the few that constantly inspires me in different aspects. No matter what problems I've encountered at work or in life, Liam can always patiently listen, exchange thoughts, and provide several useful and positive feedbacks or solutions regarding the issue. Working out with Liam is amazing. With his knowledgeable background, he has the firm ability to design a specific workout plan and a meal plan for targeting one's ideal body shape in a fun and healthy way. He is always on top of his game. Whatever questions I have about workouts, health, or even the confusing terminology used in a book written about nutritions, he never hesitates to answer all of them in a detailed but understandable way! Thanks to Liam, I'm constantly able to enlarge my knowledge base!
Great results! Great coach! Great people here! I recommend this place for training because of coach Liam who is very approachable and encouraging, the people who always show up and work hard right alongside you in the sessions, and the different workout exercises you learn. Liam is available via text and will answer your questions and concerns if you have any. He also contributes a lot of positive reinforcement throughout each session while checking on you are doing with the workouts. He will make suggestions and lookout for improvements as you learn the exercises and how to use the equipment. He is very conscientious about your health and will always ask about pain or injuries before a session starts. Try this out, Liam will make you feel like you can achieve anything wih all of the support he offers!
Look I'm going to you like this , Liam is the real deal. I've seen him help many people set their goals and achieve them, wether it was to lose weight or get the gains in muscle, he's very safe and always making sure your good . One things that stands out is his personality, he gets the room pumped so you can get that extra rep in. Also It's not just another fitness center, here you become a team to push one another, it's a nice thing specially if you've never been on a team before. And another thing, with Liam you'll not only reach your fitness goals but you make fitness a lifestyle.
Great place to train if you want to be pushed and motivated to achieve your goals. I signed up for the 6 week challenge and followed Coach Liam's program strictly. I attended trainings 3-4x a week every morning and followed his nutrition plan. Already saw visible results on my second week! I'm on my 6th week and very glad I signed up. I will be continuing my training after this.
The owner, Coach Liam, is a top health and fitness professional. At our first meeting, I expected him to give me a cheesy sales pitch, which did not happen at all. Coach Liam is super passionate about fitness, extremely knowledgeable about nutrition and genuinely cares about his clients' overall health. This guy really knows his s*** and if he doesn't have an answer to your questions, he will research it and get back to you within 24 hours. The best part is that he's never condescending. He takes the time to really listen to his clients. Believe me, I'm sure I've asked alot of stupid questions, however, Coach Liam has never made me feel dumb. He enjoys sharing his knowledge and latest research about health, wellness, nutrition, exercises etc.
This review is long overdue. There are so many good things to say about the gym and coach that I don't know where to start. First off, let me say that I was skeptical at first about joining, but my wife had started in December and had GREAT results. She started in December and I started mid/end of February I believe. My wife did the 6 week challenge when she started with Coach Liam. She lost about 28 lbs and 5-6% body fat in 6 WEEKS. She stuck with the plan even during the hardest times (Christmas and New Years). She would talk about how wonderful the coach was and how she was feeling better from working out every day. Her health, mood, and overall daily activeness improved drastically. I went to try out the class a couple of times because my wife asked me, but it wasn't until I changed my mindset that I truly gave my all and committed. IT WAS THE BEST DECISION I HAD MADE IN A LONG TIME. I didn't realize how much I was eating out until I started a meal plan with Liam and was having a hard time adjusting. It wasn't easy, but the results I was seeing and getting made it all worth it. I completed my 6 weeks and lost about 20 lbs. myself. The plan works if you stay focused, consistent, and don't take shortcuts. Liam is a genuine person who loves his clients and really goes the extra mile to make sure we are all feeling our best and keeping us accountable. I recommend this gym to everyone I meet. 10/10. You should come give it a try. GAME CHANGER.
Liam is outstanding!! He was my personal fitness instructor, and he helped me realize that when we work on getting physically stronger, we become mentally stronger. I enjoyed my time working with him so much! I saw major improvements in my strength, diet & overall well being. He is a really great person to be around - he has a go-getter attitude and wants the best for you! If you're working with him, he'll see your potential and help you get to where you want to be! I am very grateful for my time spent training with him, and I highly recommend him!!
I highly recommend Liam. He's literally a living encyclopedia when it comes to muscles, exercises, and variation of movements. Whenever I have a question, he is willing to answer them without hesitation and when he doesn't know, he'll go out of his way to find the answers. Ever since I met Liam, he's changed my life and perspective on health and fitness. He's taught me the importance of strength training and how I can apply it to everyday life. He's very thorough when it comes to instructions and provides really good feedback on how to perfect form. He pays attention to my needs and will develop a program tailored just for me. Since then, I've been following the program for a year and have seen results within the first two months. Even though I had to go back to school, Liam would still check up on me to make sure I am keeping up with the workout and always asking if I have any questions. He is by far the best personal trainer I've ever had and will recommend him to anyone who wants to get into fitness, or wants to continue their journey and become a better version of themselves.
Upon meeting Liam, I was impressed with his mannerism, excitement, friendliness, knowledge, and positivity. I knew Liam would be a great asset to me on this journey. I started my challenge mid Dec. during holidays. Going from not exercising to 4 times a week was hard but, I made up my mind to do it. Nutrition was not hard to follow and I never felt deprived. The people in the group are very positive, encouraging and, help one another. Coach Liam, is what makes the program great, his constant support day or night via text. I like that he breaks down each exercise during training sessions and will modify exercises to your abilities.
I LOST 23 POUNDS IN 6 WEEKS Coach Liam is literally one of the most genuine people I've ever met. I started the 6 week challenge after seeing an ad for it on Facebook. I was hesitant and skeptical at first because I didn't really want to step out of my comfort zone. After meeting Liam for the first time, I thought, "WOW, he is the real deal and is so knowledgable". What made me start was the fact that I was the heaviest I have ever been and unhappy. There has been nothing so far that made me regret this decision. From my very first workout, I've loved EVERYTHING. He pushes you, but it's not to the point where you are in pain. In fact, he cares so much about your form and doesn't ever put you at risk for injury. Liam will tell us that if it hurts, don't do it. There are also moderations for each exercise which makes his program flexible for ANYONE! Overall, I would recommend Liam as a trainer to anyone. I've personally seen fantastic results. Best thing I've done for myself in a really long time. I could go on and on about how much I like Liam and his program, but gotta keep it short and sweet. Hope this review helps you!
Very humble and knowledgeable. I've learn a lot from him. Don't need to say much but result say it all. There is no shortcut only determination.
Liam is a very passionate and knowledgeable trainer! He always make sure that you understand the program and explains what is happening during the exercises. He cares about his clients current and former. He always follow up and see how you are doing and offers advice and support. I HIGHLY recommend Liam to anyone, whether it's to lose weight, get lean, and strong!
6 weeks and 24 pounds down I couldn't be happier, Liam is an awesome trainer, he gives you an excellent meal plan, great exercise program, he motivates you... also he always text you to see how's everything going.. It really helps me to eat right and have discipline in everything I do... thank you impact fitness Oakland thank you Liam for all your dedication and time you provide to every person in your program!
Coach Liam challenged my body weekly and kept me motivated with encouraging messages. I went from 159 to 175 lbs & at the same time my fat percentage decreased by about 2%. More importantly to me at least was that I had a lot of fun & feel a lot stronger/healthier which were my true goals.
His routine focuses on your overall wellness, strength, mobility, reaction time, balance, and positive outlook. His sessions were an invaluable upgrade to my quality of life, including both work performance and recreational vigor.
I trained with Liam and am very pleased with the results. Liam takes the time to explain the routine to you. He is a stickler for right form, will take the effort to explain why some thing is to be done in a certain way, and the muscles that get recruited. He ensures you warm up, cool down and even goes through stretching routines. But what I find really interesting is how he mixes different forms of exercise. On several occasions I've concluded my workouts with him with some kickboxing. It's been fun.
Working out and exercise isn't just about muscles, lifting the most and looking good. It is an outcome of hard work and dedication and a little something else. We can pick up weights on our own, read blog posts and magazines, go on diets, and follow instagram for inspiration but that shouldn't be what is important. Our fitness and health (mental and physical) is what we need to be striving towards. Coach Liam at Impact Fitness will take the time with you to get you to your goals as well as pass his knowledge on this to you. From running, conditioning, weight training to a proper diet or even physical therapy from an injury, there is no one else I recommend except for him. So whats a day training like? You choose a time, he has a place, and you get there with other motivated individuals as well. So let's say 0500 am, you're well hydrated, you had at least 8 hours of sleep, you beat traffic, and your warmup breaks a sweat but gets your blood pumping, your joints and muscles loosened up and limber. Then the real fun begins, from the rep count, to the set count, to the cool down, the instruction he takes you through benefits you. You take that home with you so incorporate that into your daily. All these things he teaches are for you, tailored for you, that tells alot about the trainer and training. Or you can just be a beast and crush the workout and be done. Then the sunrises and its now around 6am. Your day has just started, your mind is awake, go conquer this new day. A little about my experiences from training with him. It goes way back to the mid 2000's. We tried training regimens, worked out at schools and gyms, ran the lake, hiked and chased our goals of being fit. Some time had passed and we joined the Armed Forces in different branches but still kept in touch and worked out on our summers or leave days back home. Every time we did, he would bring new workouts or ways to isolate certain muscle groups, rehab injuries or stretch, and made the experience one that is fun and goes by quick. We don't have to spend hours on end a day. I can guarantee you will have the same experience. Coach Liam has been working towards his goals and acquiring knowledge for the past 10 years and now you'll have the chance to learn and get to your goals as well. Give it a shot, I can guarantee you that you'll get there.
Liam made me feel very comfortable and enthusiastic. I am a beginners at this and I left feeling super motivated plus he is very knowledgeable.
Liam is a great motivator and coach. He has worked hard to understand and help me with my fitness goals. One of the things that I love about Liam is that he doesn't stop learning. He is constantly trying out new methods and modalities so that he can bring you the best blend of all his knowledge. I am stronger leaner and more healthy today than when I started working out with Liam.
Getting started on your fitness journey can be intimidating if you're unsure where to start. However, Coach Liam is one of the most approachable and caring trainers I've ever worked with. He does a fantastic job encouraging his clients to increase their volume without being pushy, and always provides an alternative or modified exercise if you are experiencing any discomfort in performing any of the movements. Coach Liam has a wealth of knowledge and expertise in the field of fitness/nutrition and goes out of his way to ensure each client is staying on track--physically, mentally, and emotionally. After training at Impact Fitness for a few years, I can genuinely say that I feel stronger and more confident in my fitness journey. Although I am no longer living in the area, Coach Liam continues to reach out to see how I'm doing and to check in on my progress.
Are you a trainer?
Get new clients. Change lives.