Rachel McDonald - 30-minute Sessions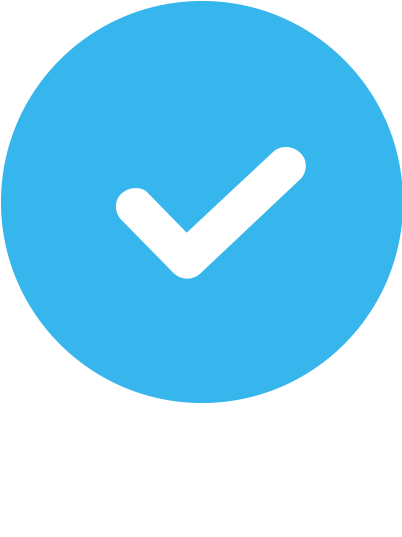 Verified
19 Reviews
Outdoor & In-Home
Virtual
Gym
About Rachel
Please note that all sessions booked on FYT will be 30-minutes, only. For most of my clients, that's plenty of time to get in a great workout!
I spent what felt like the majority of my childhood in a dance studio, studying ballet, jazz, flamenco, hip hop, and modern dance and more. I trained with the Goleta Civic Ballet, Santa Barbara Festival Ballet, Santa Barbara Chamber Ballet and American Ballet Schools in California, the Milwaukee Ballet in Wisconsin, and the Joffrey Ballet in New York City. Just as I became an adult, my body gave out on me in the form of tendonitis and knee failure, requiring surgery and rehabilitation, and my hoped-for dance career came to an end. During the next decade and a half my love of music and dance brought me back to the dance studio numerous times, but I was petrified of re-injuring myself as it was always very painful, and it was completely frustrating to not be able to make my body do what my mind thought it should be capable of. It wasn't until my mother-in-law suggested Zumba that I found something that made my heart and soul sing again. Zumba allowed me to forget about technique, and focus on the joy of movement and music, all while exposing me to styles of dance I never knew existed along with a wonderfully friendly, party-like atmosphere. It sure doesn't feel like a "work-out" while you're doing it, but I quickly got myself back into better shape than I had been in nearly half my life, and my passion for health and fitness was re-ignited. I quit my day-job to focus on being the best instructor I could possibly be. Knowledge is power, and I'm committed to learning all I can so my classes will be safe and effective in addition to being fun. Since September 2011, I've completed day long trainings to receive the most of the Zumba® licenses. Additionally, I am AFAA (Aerobics and Fitness Association of America) Primary Group Exercise Certified and I hold Personal Trainer, Senior Fitness, and Fitness Nutrition Certifications from ACE (American Council on Exercise). I am honored to be a part of the Master Trainer teams for Tabata Bootcamp, Tabata GX, Successful Bootcamp Business, and Barre Above. I am also Red Cross certified in adult, child and infant First Aid, CPR and AED and maintain liability insurance as well as music licensing. Enough about me! I'm passionate about what I do, but ultimately I teach for YOU, and I'd love to share my love of dance, nutrition and fitness with you. I truly hope that I will see you soon!
My favorite exercise
I LOVE to dance, so that is definitely my preferred way to get moving and stay moving. Hand in hand with that is my love of music, so I'll do just about any exercise regimen as long as the music is awesome. Except running on a treadmill. I really hate running on a treadmill.
My training philosophy
Fitness should be FUN! Find the activities you enjoy and do them because you love yourself, not as a punishment but as a celebration of what you are capable of!
My training experience
I've worked with all nearly all ages - teaching creative dance to 3-year-olds all the way to personal training clients that are 85 years young. My passion lays in working with women, 40+, who want to live with less pain, do more, and feel great! Yes, I can help you "tone up" and lose a few pounds before a big event, but my greatest joy is in helping you live the fullest life you can imagine.
Areas of Expertise
Nutrition

Strength Training

Flexibility and Mobility

Posture

Functional Training

Myofascial Release

Injury Prevention

Dance
NCCA Accredited Certifications

ACE Certified Personal Trainer
Additional Certifications
ACE Certified Fitness Nutrition Specialist, ACE Senior Fitness Specialist, AFAA Group Fitness Instructor, Tabata Bootcamp Certified Master Trainer, Barre Above Certified Master Trainer
Who I Especially Like Working With
LGBTQIA, Peri/Post-menopausal, Seniors, Women
160 N Fairview Ave
Goleta, CA 93118
No Gym Membership Needed!
In-home or Outdoor Training
Session Surcharge: $0
I've been taking classes consistently for 4+ years with Rachel. It's easy to be consistent when you look forward to her classes. The 50 minute Positive Groove class (like Zumba) is high energy and fun; her instructions are easy to follow. The Tabata class is challenging and combines both strength training and aerobic exercise. The class size is small, which makes it a fun friendly atmosphere and the exercises can be modified for each individual's needs. AND you're done in 30 minutes - no smelly gym, no waiting for a machine! Rachel emphasizes Quality over Quantity. She maintains a smaller studio and smaller class sizes so it's like working with your own personal trainer.
Rachel has the best adaptable classes and variety for any fitness level as well as personal training and meal plans. She has helped me reach goals and helped me through the stalling points in my personal progress. She is the best. Check it out. Come to a class and see for yourself!
I've been going to Rachel's low-impact Positive Groove class since August and it is exactly what I was looking for after having "given up" exercise following a pretty debilitating inflammatory arthritis diagnosis. The low-impact class is as far as I've ventured with Fitness with Rachel but I have been having such a fun time at class that I might see how it goes in the Pelvicore Balance class! The studio is small and welcoming for all ages and body types.
Rachel offers a good variety of small group classes and I love all of them. Exercicising with Rachel is fun and she always finds a way to adapt the class to your specific needs. Tabata is my favorite class. It is high intensity but manageable and Rachel always offers options for your fitness level. I also love the yoga classes offered at Rachel's studio by Maddy and Justine. I have been exercising with Rachel regularly for the past five months and I look forward to her classes every day.
I've been going to Rachel's Pelvicore class now for several months and it's gotten rid of all my hip and back pain. Now I can sit at my piano or stand at my sewing table for hours at a time. Highly recommend it to strengthen your core.
I went to Rachel's Foam Roller class for the first time this week and I am sold! The grinding sensation I have felt around my shoulder blade for such a long time disappeared after just one class. I can't wait to see how I feel after more classes. Another great way to improve my health and feel great -- thank you Rachel!
A decade ago, in my early 30s, I could lift and move my racecar's wheels and tires without blinking. Time passes and I got softer, just a year ago I realized how weak I was when I went to lift those same wheels and couldn't pick them up any longer. Today was the first time since starting Tabata in October 2014 (5 months ago) that I had a chance to lift those same wheels - and I'm so much stronger! Lifting with a strong back and strong arms. My wheels are out of my truck and onto my car. I love it! Thank you Rachel for bringing Tabata into my life.
Looking forward to Zumba with Rachel is what gets me through my Mondays! Her positive energy is infectious, and I always leave class feeling happier and more energized. Her choreography is fun, playful, and easy to follow, and her playlists are awesomely balanced with a mix of new songs and old favorites. Rachel is incredibly professional, well-organized, and does a fantastic job of keeping her students up to date on class schedules and special deals. I also love how she encourages her students to engage in some kind of philanthropy. If you've been looking for someone to help you have fun while getting fit, look no further than Rachel!
Rachel makes every workout fun while challenging you to do your best. Her Zumba classes are excellent and will leave you breathless and smiling as you head out to take on the rest of your day. :)
Fun, fun, fun! Great energy, the music, the people in the class are friendly. Rachel is easy too follow and a great teacher. Try it you will be glad you did.
I love it! By the end of class, my pedometer registers 3,000 steps, 2,000 of them being aerobic!
I always have fun. I'm always totally sweaty! It's a great workout.
I love Zumba with Rachel! So fun and a great workout!
Just started Rachel classes & love the workouts, leave there feeling energized!
I go to the dance aerobics classes, and they're so fun! She uses a variety of musical genres to make each routine interesting and (again) fun! Participants don't have to feel that they can't do the moves, because they're fairly easy and can be adapted to each one's own style and ability. This is the perfect class for me. I recommend it to everyone.
I attended a couple different Positive Groove sessions and although I felt awkward and clumsy at first, you can quickly pick up on her cues... and I'm surprised to say that after just a few sessions, I started finding myself dancing around my apartment while doing chores. It turns out Rachel's enthusiasm is contagious!
I've been going to Rachel's Tabata Express classes for about 2 years now and I just love them! Every week is different, the classes are challenging but doable and Rachel is great about explaining the exercises, watching your form and offering modifications. There is a little 1-minute game in the middle that is a nice break and is often quite fun/silly. Rachel is very personable and everyone is friendly, so it's enjoyable even at 6:15 am! I love the 30 minute format as it works great for my schedule and still gives me a good workout. I've struggled with my weight most of my life but making it to class regularly has helped me a lot with that. The emphasis of the classes is on functional fitness and I feel I am definitely getting that.
What an awesome Zumba class! I feel so good after Zumba tonight! I have taken a few classes, and this one is the best for a few reasons: The time of the classes are perfect, there is lots of space to move, the music choices were tasteful and not too loud, the instruction was easy to follow and a perfect level of challenge, and the teacher is very connected to the students and gives out great energy! I can't wait for the next class! Thank you Rachel!
Rachel is awesome! I have taken Zumba (2 years) and strength training (five months) from her, and she is an amazing instructor. I love her style, she's very encouraging and has a lot of very positive energy, and she makes me look forward to these workouts because I know I'll have a good time and get a great workout. Five weeks ago I started doing personal training with her, and she has been extremely helpful and supportive. She designed a program for me to help me improve my running, and to strengthen my back and upper body. She has helped me set realistic goals and she works hard to help me meet them. In just these five short weeks I have already made major improvements in my strength and running, and I've lost a few inches, which is more progress than I've ever been able to make on my own in the past. I would highly recommend taking her for any fitness class she offers or as a personal trainer, she's as good as it gets!
Are you a trainer?
Get new clients. Change lives.