Steve Botsford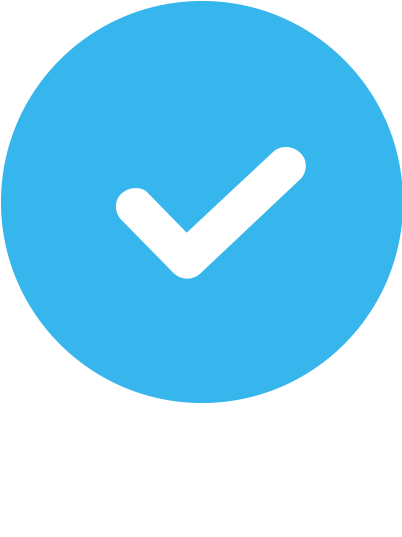 Verified
24 Reviews
Outdoor & In-Home
Virtual
About Steve
I have been an athlete since I was 6 yrs old and an elite personal trainer in Southern California for 25 years. My goal is to help every client learn to live a healty lifestyle, improve their fitness level, and achieve optimal results training regularly and consistently. I work with all types of clients from the ages of 9-86 years old. I specialize in the following areas: weight loss, athletic performance, muscular strength, muscle imbalances, core, balance and stability. I love what I do and wouldn't want it any other way. I am passionate about changing people's lives through exercise and watching them succeed in life is what makes me happy!
My favorite client story
I have plenty of stories to share but I have one I will explain. I helped a lady who was a size 20 get down to size 4 in about 14-15 months. It was incredible to see her commitment, motivation and attitude she had and also never missed one training session. She went from having no energy and ton of health problems to a confident person who gained her health back and now lives a healthy lifestyle everyday with exercise and proper nutrition.
My favorite exercise
My favorite exercise for Upper body are pull ups with a weighted vest on. My favorite exercise for lower body are walking lunges holding heavy dumbbells.
My favorite quote
Take care of your body. It's the only place you have to live in.
My training philosophy
''Train Hard, Live Well, Live strong."
My training experience
I have been in the fitness business for 24 years so I have seen a ton. I specialize in strength training, weight loss, body transformation, Core stability/mobility training, sports performance training, rehab of injuries and also circuit and HIIT.
Areas of Expertise
Core and Balance

Strength Training

Weight Loss

Flexibility and Mobility

Muscular Definition

Muscle Gain

TRX

Sports Performance Training

Pilates

Cardiovascular Conditioning

Wellness
NCCA Accredited Certifications

ACE Certified Personal Trainer
NCSF Certified Personal Trainer
Additional Certifications
TRX Functional Trainer
Who I Especially Like Working With
Actors, Beginners, Bodybuilders, Brides-to-be, Cancer Survivors, Law Enforcement, Men, Middle-aged, Models, Overweight/ Obese, Peri/Post-menopausal, Post-rehab, Pre/post-natal, Rehab, Seniors, Student-athletes, Women, Youth
Medical Conditions Experience
Autism, Back Pain/Issues, Bad Posture, Bone/Joint Injury, Breast Cancer, Multiple Sclerosis, Parkinson's Disease, Stroke
Training Areas Served
In-home or Outdoor Training
Great place. I have been training with Steve for couple of month already. Very happy with the program and exercise plan. Steve is a great professional, very accommodating, and works with me to make sure the hours and training program does fit right into my busy schedule and is aligned with my personal goals.
I am super happy with the progress that I am making working out with Steve. I am now down 15.5 inches and 7 pounds in just the last two weeks. I feel healthy and full of energy! Steve has been a great motivation for my health and wellness over the last few months. He has helped me set up a workout routine that is manageable and focuses on both cardio and strength training. When injuries or past ailments have slowed me down he gives me alternative solutions on how to continue my routine. Steve has also encouraged me to make healthy choices in my diet. He continually checks in to make sure I am on the right path. Steve truly cares about his clients.
The easiest five star review I can give for working out and fitness. Steve is a fun and personable trainer with a lot of knowledge about health and wellbeing. He checks in throughout the week to make sure you're on track with your walking and diet. I've been working out with Steve for several months now and have seen very noticeable changes in my body! Train with Steve! Five stars!
Steve is such a great trainer!! He always bring something new workout to the table. As time goes by, my training becomes challenging and i see such a great change in my well being. I have more energy than I used to and my eating habit has gotten better. I love coming to my training and never want to miss a day!!! :)
I've been working out with Steve for about 3 years now and it just keeps getting better. Steve is great about mixing up the workouts that we do to keep things interesting. He helped me get in shape for my wedding (the original reason I started with a trainer) but I liked the way I looked so much that I couldn't stop working out. Steve is also a great guy to work out with. He interesting and funny so you don't get bored during your workouts. He's not the yell at you type, but certainly motivates you to do your best each session. My favorite thing about Steve is that on the days I try and bail - he calls me and talks me into showing up. I love that he cares enough to push me and I'm always glad that he did. If you need a good trainer - look no further.
Good dude, backed hard. Steve keeps the workouts interesting by using a wide variety of the equipment that they have in the gym. The workouts are high energy and push my limits, I always leave feeling like it got a good workout. Steve has been pretty easy to work with if something comes up and we need to change our normally scheduled session.
I've probably gone through 3 personal trainers in the past two years and none of them can compare to Steve here at SoCal Fit Personal Training! I've gotten amazing results just in the first month training with Steve! He is very knowledgeable when it comes to diet, techniques, and form to build proper muscle mass and or cut down. 10/10!!!
I have been training with Steve for a little under a year now. He is great at working with the pace I need, yet challenges me enough so I see results. He manages to keep the workouts new and fresh by constantly switching up the routines. The gym itself is pretty small and somewhat private. The equipment is all clean and well taken care, too. Overall, I would recommend choosing Steve as a Personal Trainer.
Guys, I'm 24 years old, working a full-time desk job and prone to snacking, binge eating my stress away, or netflix and chilling too hard. Steve keeps me fit and my booty is still lookin' good. Use Steve for a stress free workout for self improvement :D
I was referred to Steve for strength training due to a back injury. Initially, I was not excited about having to work out. Steve was careful not to irritate my back while trying to strengthen my core. He doesn't make me feel stupid when I don't know how to work an equipment. I think if he was pushy or condescending -- I would have been turned off from working out all together. He usually demonstrates it and walks me through the process. He's also pretty accommodating to your schedule. After working with Steve I have come to enjoy working out (never thought I'd say that)! I feel more toned and definitely notice improvements with my back pain. I'm sure there are other great trainers out there but I'm glad I got Steve. So he's stuck with me for another 8 weeks . Totally recommend him if you are new to working out or intimidated with equipments!
Since Steve has always come to us, going into the gym has been a nice change. I like that the gym is small and personal - I hate crowds! It's a quiet, real, and unobtrusive place to workout. Steve is very easygoing and flexible in his training, too - - He can turn any environment into a place for exercise - - So, even if you can't get into the gym... you have no excuse NOT to get fit! - - Just call Steve... he'll make it happen!
The one thing I love about Steve is his scheduling flexibility and availability. He has been able to squeeze me in last minute, I have had sessions on a Saturday/Sunday and even 5am sessions. This is seriously golden in my book because life doesn't always let you commit to the same days every week. His payment system is also very easy. No contracts, no pre-paying, you pay for your sessions as you go. He makes it so easy, the only excuse you have not to go is laziness.
Steve is an amazing personal trainer. He came highly recommended from another trainer which is saying something! I was an injured client who suffered a severe neck and back injury that had me laid up in bed, couch, barely moving for almost a year with non stop doctors, pain meds, and chiropractor appointments. I struggled to get back in gym, I just couldn't get motivated, or able to workout without re-injuring myself which led to giving up and hesitant in taking a chance on another trainer who doesn't care. When started with Steve it had been shortly after yet another back relapse from original injury. I was willing to start with him but frustrated with my back... yet knew there is NEVER a perfect time. I explained my situation to Steve and stated while I need you to motivate, push me, do not baby me because of injury but instead help me to work around it. He was the perfect trainer for the job.. He did just that and more! He understood perfectly and modified every and all exercises to insure that at NO time would there be any stress ever on the injuries.He is very consistent during each exercise to confirm I am ok. I work so hard while loving it and at NO time do I leave a session feeling any pain whatsoever. He's on top of keeping my workouts in perfect formation and techniques to prevent any further injuries. As an added bonus, He manually stretches me out directly before, during, and after each session depending on when I need it during workout. Through him I have gone from walking in like a hunchback and twisted with a electronic stimulation Tens unit strapped to my back on our first meeting... to shortly after jumping up and off high benches, and bringing me back to the strength I had pre-injury a 2 years prior. I love working out with him. He's always been on time, and in fact always early. He the perfect motivator, who doesn't just train but checks in with you and your life to make sure you are in a good place, and through that becomes your friend.
Steve pushes you to your limit. All you have to do is show up. Steve will make sure you are sweating by the time you leave. My favorite thing about working with him is he constantly tells you to stay hydrated. I have never drank more water in one hour. I feel refreshed and energized when we finish. He encouragers his clients to eat healthy and lay off all the macaroons and ice cream but with his amazing work out a little sugar won't hurt.
Steve is a great trainer, feeling stronger everyday!!! I need the extra push in the gym and Steve does just that. He keeps me motivated and the sessions are fun! Thanks for everything.
In my 30s, I struggle with my fitness, as I am a terrible stress eater - as well as anything else related to stress.. so I have a harder time keeping on track. With Steve though, I saw results within the first month, and it motivated me to eat better and handle my stress better just to keep being able to perform athletically. The only reason I gave Steve a 4 vs a 5 star is because after a few months, my work outs started to feel monotonous.. so I kept having to ask to do new workouts that I wanted for my fitness expectations. Overall though, Steve is great, he definitely pushed my limits and made me realize how much I can accomplish with my fitness goals.. AND that I can still look like I'm 27! ;) After two months of training, I dropped a pant size just from toning up, and it motivated me to get back into running and training for road races, I am also on a search for an indoor volleyball league.. anyone!? The only other thing I would like to point out is that Steve can't force you into perfection, for some reason, people think trainers are magicians, they aren't. You have to do the work given to you. I worked my ass off (literally!) the months I trained with him.. I listened and pushed myself when he told me to, I never said "I can't" and I was VERY diligent on eating as well - if you do your part, Steve can take care of his :) and that creates a happily ever after physique.
I've been training with Steve for the past 5 weeks now. This is my first experience with a personal trainer and so far it's going great. I had a pre-existing shoulder injury that I mentioned to him before we started and he was able to tailor my workouts to strengthen my injured shoulder. Steve was also helpful with creating at home workouts for the times when I can't make it out to the gym. He also helped me create a meal plan to maximize the efforts done in the gym. He keeps you motivated and pushes you on every rep! I highly recommend Steve if you're looking to get fit the right way.
Steve is a great trainer and is very knowledgeable. Once I went to him he got me on point by pointing out the right exercises and techniques for me to get results and maintain them. It is awesome and a pleasure to know someone who cares about you and not just your money. Highly recommended and a must for you really want to get into shape.
I've been training with Steve for about 3 months now. Although losing actual pounds is a slow process, strength and balance improvements came almost immediately. I move quicker now and clarity is returning. Steve's passion and knowledge are infectious. In addition to his positive attitude I really appreciate his flexibility with my schedule as well as his ability to organize and return emails or phone calls quickly. He's never missed an appointment or been late. He takes his job seriously. We work out at a gym in Newport and he's fastidious about keeping equipment clean. He treats his clients and fellow trainers with respect. With Steve I don't feel intimidated when I go to the gym. He won't let you slack off but at the same time he won't force you to do something that's painful. He listens. He will bend over backwards to meet your schedule and accommodate your needs.
I started working with Steve at the beginning of 2014. Previously, I worked out on my own but I injured my arm and found my routine stagnating. Steve has been outstanding so far. He is very knowledgeable about fitness. He keeps things fresh and new. I also find that he pushes and challenges me without overdoing it. I really appreciate Steve's professionalism and flexibility when it comes to scheduling. Training with Steve has been one of the best experiences I've had this year.
I've been working out with Steve for two years. I've had personal trainers before, but I never found one I liked. On a whim, I got a deal and was hooked up with Steve. I got lucky. He pushes and encourages, but doesn't over do it. I play ice hockey and he tailors the workouts to my specific needs, which I can speak of highly enough.
Steve would definitely be my favorite trainer in all of SoCal. He has extensive knowledge that he shares during our training sessions. The positive, but encouraging, attitude is one of Steve's best attributes. Whether you want to get in shape, stay in shape, or learn some new exercises, I'd be sure to recommend him to all of my friends. One thing that makes Socal Fit with Steve even better is that he travels. I don't have to drive to the gym and see the ladies dressed up in their Saturday night get up including full make-up and curled hair, nor see the men standing in front of the mirrors staring at themselves and flexing for hours at a time. I have the same scheduled workouts with Steve each week, and he is always prompt and professional when he's training me at my home. Thanks, Steve, for helping me get into shape and giving me a good kick in the butt when I need that extra motivation!
Steve is a great trainer. He pushes you when you don't think you can go any more and when you actually do it, you feel like you accomplished something great. He is motivating, encouraging, and keeps the work outs interesting. I highly recommend him and will continue to train with him in the future.
I have not exercise for a very long time, First session with Steve Botsford was very good. He was knowledgeable, friendly, attentive and professional.
Are you a trainer?
Get new clients. Change lives.