Yajen Tan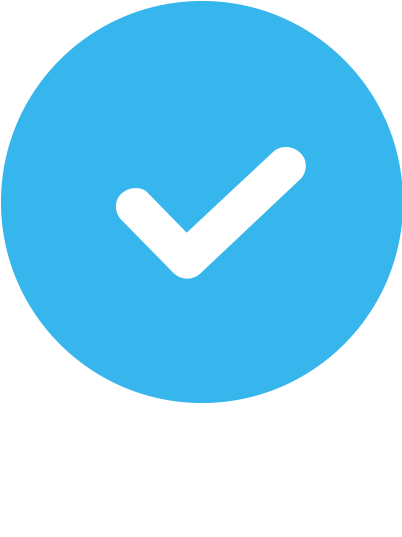 Verified
18 Reviews
Outdoor & In-Home
Gym
COVID-19 Vaccinated
About Yajen
*COVID UPDATE* We currently have access to a private facility in San Dimas to keep training during this time. Extensive safety procedures are kept in place to maintain a safe environment for us to stay active and healthy during this time.
My mission is to use fitness as a means to help people live life to its fullest. That means taking control of your body and fitness. I've always loved helping people build out a routine in their lives that can help increase their confidence, energy, and overall wellbeing. We all know that it's important to eat well and push yourself physically, so my job is helping you turn that understanding into firm habits to follow for years to come.
My favorite quote
All our dreams can come true if we have the courage to pursue them. - Walt Disney
My training philosophy
I believe in helping people develop habits around their individual personalities, so that you can experience lasting results.
My training experience
I first stepped into a gym at the age of 13. Now, over a decade later, I've got 5+ years of personal training experience and a facility to call my own.
Areas of Expertise
Nutrition

Strength Training

Weight Loss

Cross Training

CrossFit
NCCA Accredited Certifications

ACE Certified Personal Trainer
Additional Certifications
CrossFit Level 1
Who I Especially Like Working With
Beginners, Overweight/ Obese, Seniors, Women
Additional Languages Spoken
Chinese
561 W Arrow Hwy
San Dimas, CA 91773
No Gym Membership Needed!
In-home or Outdoor Training
Session Surcharge: $25
My experience was pretty great. My coach was easy to work with and clearly communicated all the required steps that I would have to take to reach my fitness goal. The pace was really accommodating. I'm a super lazy person to begin with. But we didn't jump into overdrive (like many other workout programs do) so I really got the opportunity to adjust and get used to all the lifestyle changes that were necessary for me to become fit and stay fit. BEST PART, I can now be in great shape and not have to give up my ice cream! Update: So Covid-19 happened.. and the gym had to close temporarily. I thought this would be a great excuse to slack off. But Yajen didn't let that happen. We had some online meetings to talk about goals and he posted some workout videos for me to follow. He even let me borrow a kettlebell so that I would have something heavy enough to lift. Now that the gyms are allowed to open back up, I was invited to go back in. But airing on the side of caution, I decided to continue my home workouts for now. Yajen did not pressure me into returning straight away and still checks up on me to make sure I'm still on track. I'll definitely be returning once this Covid-19 situation clears up.
I was really impressed with the knowledge that my trainer had. He really helped design a workout that really gave me what I wanted. Excellent trainer.
Yajen's ability to guide you through the workouts and pace you throughout the program is great. I had a good time doing it and I'm sure anyone else with a mind geared towards fitness would feel the same.
My biggest struggle with health and fitness has always been maintaining positive habits. After deciding that it was time to get serious about weight loss, I found Yajen and my experience has been amazing. Not only does private personal training allow you a more personalized approach to fitness and weight loss, it also allowed my coach to better point out my errors and fix them. All in all, I would recommend Yajen to anybody who is ready to step up their fitness.
It's perfect. It was hard for me to lose weight and being a fat person for a really long time until I was recommended by my friend and tried for this personal training place. I lost 45 pounds fat and build about 15 pounds. For me, it is a really good feeling to be back as a human being, not a ball anymore. Please find Mr Yajen an Asian face, he is so professional and kind during the training time. He helped me to control food intake and do correct training position professionally. I used to do some light training in some gym and cheating myself however this place is not hiding. I am a good example to lose pounds and build good body's shape. Thanks for this place and all of my friends supporting.
What really stood out about this is the community. I was told at first that this wasn't going to be a just another gym membership, but a community of people that would push and support each other to reach their goals. Especially in this COVID era, it's nice to know that we have a well-sanitized and open space to workout in with a coach that really is there to support us. If you're getting started in fitness and you need a little motivation, accountability, and education, then this is the right spot for you.
I really felt comfortable starting my lifestyle journey at this gym. Business Owner/Trainer, Yajen, made it clear that his goal is to take the time to work with me as a beginner since this is my first time doing CrossFit. It has only been a few months since I joined and I already gained confidence in myself and believe in his process.
I have been training her since day 1 they open. Overall, I love this place. Not only the trainer is professional and super helpful, also the facility is tidy and clean. You got all the equipment you ever needed (free weights, Assault airbike and etc.) to lose weight or build up some muscle. I believe they often have new programs going. So, definitely check it out. Give it a try.
Our trainer, I can't say enough, Yajen, is extremely helpful, knowledgeable and highly motivational. With his expertise, he offers an incredible guidance (using proper forms and equipment) to help you achieve your physical goals. He'll make sure your workouts are as brutally intense or as slowly paced as you want or need them to be. They genuinely care! Not only do they care about your physical health, they also care about your mental well being! They make you feel like part of a family <3. They simply make you feel a little stronger, a little younger and a little happier each time you are there. :)
Really glad I found this place. I started going here as they offer outdoor workouts and private/online sessions adhering to current safety protocols. Yajen takes the time to explain each workout and is always ready to listen to our questions/concerns. The classes can be challenging, but always a good time. He's always encouraging so we push through and give max effort lol; it's great.
My coach emphasized on the importance of enjoying the journey instead of what awaits you at the end of it. As cheesy as that may sound, if you enjoy the workout, then being fit becomes a gift as a result of your hard work. Keeping a daily workout routine is something that my coach imprinted on me, and has changed my life ever since. Overall, my experience has been awesome, and I've already introduced it to my friends.
By far the best trainer I've seen. I've compared multiple trainers and my coach helps target what you want help on. He is very attentive and he explains each exercise in full detail like where this exercise is suppose to target. And which muscles to use and what to do if you're sore. Unlike the other trainer, he keeps an eye on your form to make sure you're doing the exercise correctly. His price is perfect. Not too expensive. My trainer price is reasonable and affordable. The best part is that the coach can come to you to help train you. All you need to prepare is water, towel and wear workout clothes. He will bring the equipment needed. By far the best trainer I've had. And I've searched for a lot and nothing compared to him or his price. Not to forget he is very patient and explains every question you have. I would highly recommend him to anyone who needs a great attentive personal trainer.
My coach was cool and everything he gave me was easy to follow. It was a little tough to get used to writing things down at first, but so worth it in the end. They really helped me out to change the habits that were holding me back. Million likes.
I used to be unmotivated to work out, however Yajen has set me on track. It's difficult to have a schedule and to maintain dedication but Yajen has helped me pick something that worked best for me so that I could slowly integrate fitness into my life. Unlike many other programs I've tried, this program has the flexibility to adapt to my needs. My coach has been extremely supportive--especially on my off days--and it has definitely helped me change my life for the better! I would definitely recommend this to anyone and everyone at all levels of fitness.
Yajen, the trainer, determines the perfect workout for each individuals and WILL NOT assign everyone a basic or the same workouts. Each person is different and he will make sure the work out is most effective for your fit. The best part is he also watches what you eat and will help you work towards a healthier path, whether or not you stay with him in the future. For the actual training itself, he will exercise you only to what you can do. He will push you, but slowly and won't injure you or push you to do what you can not do. If you can not do a certain exercise for whatever reason, he will find one to replace it and have a similar exercise that has the same purpose. He knows exactly which muscles to use, where to target, and will make sure your form is correct so that you won't hurt yourself. As time goes on, he will add more sets and push you a little harder, but honestly you won't even notice it. Trust me when I tell you he will work at your pace; very patient. He is one of the best, honest (won't cheat you of your money,) and has extensive knowledge of what he does.
Yajen is very helpful when it comes to learning different work outs. Often more times than not, people struggle to try new types of exercises due to fear of failure or fear of embarrassment. However, here is not the case. In addition to the demonstration of different types of exercises, Yajen would guide me through the workout to make sure I was not making any mistakes. Overall, the time I spent here was enjoyable and gave me more insight on how many different forms of exercise there are for endurance-based training.
Thank you to Yajen for always pushing and correcting my form, your energy is the best! He is very attentive and knowledgeable, fixed the little tucks and pulls in my posture that made a world of difference in the workouts. I highly recommend this gym.
I really appreciate this gym. I used to dread the time period after Thanksgiving and Christmas when I had to face reality and new year resolutions. I would feel gross and guilty about binge-eating my way through the holidays but also overwhelmed by the thought of dragging myself to the gym and seeing all the gym people there. It was intimidating, confusing, and felt time-consuming. I would always end up joining a gym or starting some sort of program for a few months, show up inconsistently, be defeated by my non-existent progress, and then resume my gym-free life. BUT! No post-holiday remorse for me this time around and it feels really good! Last spring, I started personal training with Yajen at Gimme Crossfit, intending just to do a few weeks to see how things would progress. I ended up continuing my training with him 3x/week and here I am, 9 months later, still showing up. Here are 3 reasons why I decided to stick to training at Gimme Crossfit: 1. Results. Within two months, I was able to see progress. A lot of that can be attributed to goal-setting. Yajen helped break my goals down into measurable steps and held me accountable just for 1-2 small things at a time until they became habits. This alone helped me with a mental breakthrough in establishing healthier rhythms in my daily life that I've been able to maintain this whole time. I've been able to eat better, lose weight, and get stronger. 2. Routine. The focus and exact things we do each time vary but I appreciate being able to mentally prepare and anticipate that we will always move through warmup, strength training, and workout. It takes the anxiety out of wondering what I will be subjected to each day. The hour is also paced well so we're consistently working on something with built-in rest periods and the time goes by quickly. We also end on time. 3. Environment. It's a lowkey, low-pressure environment. The space is clean (sanitized regularly), ventilated, well-maintained, and color-coordinated. I like that it is a smaller gym with fewer people and distractions. I'm able to just go in, focus on what I'm doing, and still have all the equipment and space that I need to work out. In terms of training, Yajen is professional, knowledgeable, and doesn't push or guilt-trip. He allows me to go at my own pace, checking to make sure I'm comfortable with new movements and workouts. He explains why and what we are working on. It removes the intimidation that comes with not being athletic or even remotely familiar with workouts. As I've gotten more comfortable and built up more confidence, it's automatically encouraged me to challenge myself to do more. I've joined many bigger gyms and different types of programs before but I feel like I've found a place here that helps me stay consistent. I would recommend Gimme Crossfit to anyone who just needs something that works. Whether it's getting stronger, healthier, or more fit, this is an easy place to start and stay.
Are you a trainer?
Get new clients. Change lives.