Darlene Rosa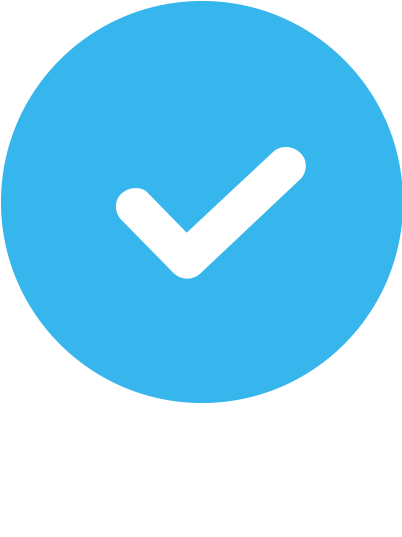 Verified
3 Reviews
Virtual Training Only
About Darlene
I am based out of Charlotte, North Carolina and currently only offer virtual training.
ABOUT ME:
I am from New York City where I built my Personal Training career. I became a Certified Personal Trainer in 2013. I've worked with hundreds of clients in a one-on-one setting and have helped many improve their physical fitness. I'm passionate about wellness, nutrition and personal development. My goal is to help my clients embrace fitness as a lifestyle.
HOW I TRAIN MYSELF:
I am a self-coached athlete training for life. I've been training myself for more than a decade and specialize in strength training, flexibility, and running performance. I enjoy boxing, spending time in nature, and yoga.
I regularly write training programs based on my current needs and goals. For example: general physical preparation (GPP), strength training, and sports specific training.
HOW I TRAIN MY CLIENTS:
You have to know your goal and what you're working for. The best way to transform your body is to create awareness of your current habits and follow a structured and balanced training and wellness program. I believe strength training, plant-based nutrition, and proper recovery are the foundation to any good program. It is essential for ALL of my clients to create a movement practice that is sustainable and relative to their lifestyle.
I also follow a holistic approach to fitness; that means that throughout our time training, I will not only teach you about improving your fitness level but also how to elevate your life through balancing energy systems in the body, reducing stress by implenting a breathing and meditation practice, and adopting aspects of a whole foods plant-based diet to regenerate health.
MY IDEAL CLIENT:
I enjoy working with anyone who is hard-working and committed to their own development and self-improvement. I mostly work with women and I enjoy training beginners new to the gym as well as athletes of all ages.
Some of my past clients were recreational athletes with backgrounds in soccer, tennis, basketball, track, distance running, yoga, dance, and the military. I've also trained actors, models, pre- and post-natal women, senior citizens, and individuals rehabbing injuries (and post-surgery).
Thank you and happy training!
My favorite exercise
I enjoy weight lifting with barbells and dumbbells, boxing, yoga, Pilates, walking, and sprinting.
My training philosophy
I am what I preach. I live a lifestyle of wellness and believe that everything we consume affects how we look and feel. I aim to live a positive and inspirational lifestyle, not only for myself for my family, clients, and peers.

Living a fitness lifestyle means incorporating fitness in a way that is sustainable for life. I take into account your fitness goals and capabilities and won't make you do anything in a session that is not for your benefit. Not every training session will be fun or easy, but each one will strengthen your mind and develop your body in a way that is in alignment with your goals.
My training experience
I focus on working with women to help them establish a sustainable wellness practice that will help her improve her body composition so she can look and feel her best while increasing self-confidence and gaining strength.
Areas of Expertise
Nutrition

Strength Training

Kettlebells

Wellness

Muscle Gain

Cardiovascular Conditioning

Stress Reduction

Weight Loss

Flexibility and Mobility
NCCA Accredited Certifications
NASM Certified Personal Trainer
Additional Certifications
Kettlebell Concepts Level 1, ACE Prenatal/Postnatal, CPR/AED, FMS Level 1
Who I Especially Like Working With
Actors, Beginners, Middle-aged, Models, Overweight/ Obese, Pre/post-natal, Runners, Women
Additional Languages Spoken
Spanish
I feel like my knowledge is upgraded every time I talk to you and you introduce me to new books and documentaries. You've changed my perspective on nutrition and now it's a definitive yes that I'll follow a plant-based diet. It's a gift you have given me that is priceless. And it's a gift that makes me want to share it with the world! A true thank you to you! One of the best gifts God's every sent my way!
I trained with Darlene for about a year... She has changed my life immensely! She works hard on her own body and takes care of herself. She is extremely supportive and won't let you do any less than your very best! I've become an official gym rat and love every second it! She will motivate you with out scaring you! She lets you have fun but makes sure you're focused so as to remain safe and prevent injury.
My few months with Darlene were truly transformative. When Darlene approached me, we hit it off, she taught me that fitness starts with a good soul, self love, and seeking joy. I learned how to work on my heart and my glutes :) I can honestly say I stopped the daily negative self-talk and learned to love myself. And now I LOVE lifting! Training with Darlene gave me a new incredible friend, mentor, and bicep bump. She always went above and beyond in her role. As I began to really get to know her, I admired her ability to just kick ass and love herself. Darlene is so passionate about what she does. She's real, funny, and has zero b.s. tolerance. The perfect trainer equation. When you work with Darlene you get daily Darlene therapy. Worth every dollar and embarrassing buttsweat mark.
Are you a trainer?
Get new clients. Change lives.