George Daniels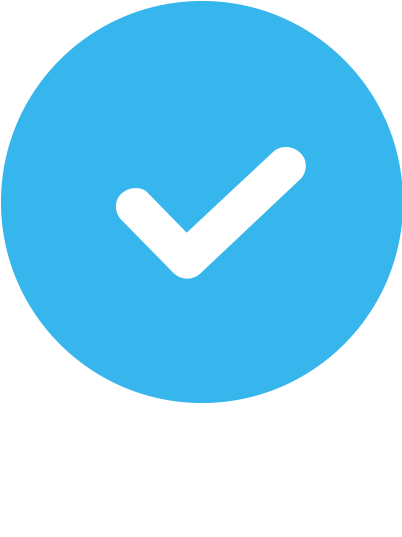 Verified
39 Reviews
Virtual Training Only
COVID-19 Vaccinated
About George
UNCC alumnus with a bachelors in Exercise Science. NASM certified. My goal is to change the world through exercise. So many of our health issues such as low back pain, diabetes, high blood pressure, obesity, etc. can be changed through exercise. I am a huge advocate of proper form while lifting. I have been a personal trainer for the past 4 years training many clients at my university gym as well as my own private clients. I have also made the transition in the last year to train my clients primarily online in order to service a larger community. Since I was young I knew I wanted to change the world in some way and this is the way that I feel I can make the greatest impact on the lives of those around me. The world we live can be extremely difficult if we aren't fit for whatever tasks we have to do on a regular basis. If we address these health problems however we can be fit to be the best people we can in our work place and just in life. My job and passion is to push people to levels they did not believe they could and see things they could not imagine by improving their fitness levels which will change all aspects of their lives.
My favorite client story
My favorite client story is a college student named Gabe. He could not move much weight at all when I first met him but as I continued to train him he fell in love with calisthenics and got extremely good at moves specific to his passion while also losing fat and gaining a very noticeable amount of muscle in the process.
My favorite exercise
The Bulgarian split squat
My favorite quote
"Born a peasant
Lived as a warrior
Died as Kings and Queens"
My training philosophy
Expose the weaknesses to build a solid base from the start. Whatever movement patterns we have that inhibit proper movements I fix those first and as a result enhance how long a clients can keep progressing while decreasing the risk of injury.
My training experience
I have trained a variety of clients from students at my university to staff members upwards of age 50. Some clients have wanted to gain muscle, some just wanted endurance, and most popularly most wanted to lose some weight and just feel better about themselves. I have trained many different clients. Some of which I still successfully trained despite varying levels of Asperger's and language barriers. I take pride in showing things and explaining in a way that everyone can understand without feeling belittled or intimidated.
Areas of Expertise
Nutrition

Weight Loss

Muscular Definition

Muscle Gain

Core and Balance

Strength Training

Kettlebells

TRX

Functional Training

Sports Performance Training

Myofascial Release

Wellness

Corrective Exercise
NCCA Accredited Certifications
NASM Certified Personal Trainer
Additional Certifications
Bachelor's Degree in Exercise Science
Who I Especially Like Working With
Beginners, Bodybuilders, LGBTQIA, Men, Middle-aged, Models, Overweight/ Obese, Seniors, Student-athletes, Women, Youth
Medical Conditions Experience
ACL tear, Addiction, ADHD, Anxiety, Asperger's Syndrome, Asthma, Autism, Back Pain/Issues, Bad Posture, Chronic Pain, Depression, Diabetes, Hamstring Issues, High Blood Pressure, Hypothyroidism, Knee Pain/Issues, Obesity, Piriformis Syndrome, Postural Issues, Rotator Cuff Issues, Shoulder Issues, Stress
Additional Languages Spoken
Japanese
George was a great trainer. He started by getting to know me and my goals. From there, he custom made a program based on by objectives. I didn't feel like he was giving me a canned program. It's been three weeks since I started working with George and I'm seeing results! I'm feeling energized and stronger. This is a big deal for a 45 y.o. woman lol! I would highly recommend George to anyone young and old. You won't be disappointed!
George is a wonderful trainer who is extremely kind and patient. George goes above and beyond in our sessions. He works hard to make me plans to follow when we aren't meeting. It is a great price for above and beyond service.
George does an excellent job of setting personalized goals alongside well thought out workouts. He makes an effort to understand my limits and motivates me with these in mind. His sessions leave me feeling much more fit while also being knowledgeable of new workouts and ways to improve my health. Great trainer who I couldn't recommend more.
George is very knowledgeable trainer. He truly understands the aspects of health and fitness!
Definitely recommend George. He's a cool guy and really knowledgeable. He gave me a lot of tips and tricks that helped me get my training and eating habits together. Finally looking forward to the summer!
George helped me kickstart my fitness journey! He's knowledgeable, considerate and good at tailoring the routine to the client. A++ all around. I couldn't recommend him more.
George is wonderful. In my first session with him he ran me through many tests to get an understanding of my physical ability. He explained the science behind everything he was doing and why that mattered for me and my health. George has kept me motivated (even though COVID) towards achieving my goals. He's funny, too, which really helps alleviate some of the pressure of the more awkward parts of working out. I would recommend him to anyone!
Training with George is excellent! Like I mentioned in the headline, he knows a lot. He is encouraging and provided me with lots of motivation and support to get through the workouts we have done together. Whatever your goals, whether you are a beginner and want someone who is patient and can provide guidance for your forays into fitness, or you're more serious about improving your lifts and techniques, George has you covered!
George is great! He is a super smart trainer who isn't in it for a quick dollar. He is empathetic and so caring. He knows when a workout can go harder and when to back off so you can recover and stay injury free. Overall a fantastic trainer.
What I love the most is how patient George is. He proceeds at a pace you are comfortable with and makes sure to avoid injury. He cares a lot about form so that you can optimize the impact of every movement. I learned a lot, especially about the muscles that are being targeted. Strength training became something that I did with a fully engaged mind. It totally stepped up my game!
George is one of the best personal trainers I have ever had the pleasure of working with. George excels at the one on one experience and really prioritizes your goals. I 100% recommended working with him it's the best decision I ever made!
George was great in getting me started on the right foot! We identified goals and are getting there with consistent excercise and a balanced diet. I recommend George to anyone from a total beginner to the athlete trying to maximize performance.
I've been training with George for about 3 weeks. I think he's awesome. He pushes you but not to the point of feeling discouraged. He's very knowledgeable about the muscular system and he knows the best exercise for each muscle group. And he is always concerned about performing any exercise safely to avoid any injuries. I would encourage anyone who is trying to get fit to give him a try.
George has been great. In the first session, he asked me what my goals are and helped me narrow down the initial goals to something achievable. He always makes sure to check on my form and asks me what parts of my body feel the exercise so he can know if I'm doing it correctly. After each set of exercises, he asks about the difficulty level so he can know what to adjust for next time. This showed me that he does care about how good of a workout I'm getting. I really like that I didn't need to buy anything new before training with him. We used everything I already had. I think no matter your level of fitness, he is a great trainer!
George is amazing! I have been though some health issues and haven't worked out in forever so I'll be honest- I was nervous to get a personal trainer. But after my first session with George I knew I made the best decision. He worked within my limitations and never once made me feel uncomfortable. He was my cheerleader and always checked in to make sure I was good with each exercise. I would highly recommend George!
George is a very caring trainer! Though I was only able to complete one training session due to personal circumstances, I look forward to coming back and completing a training package.
I've been training with George for several weeks now and I can honestly say that he is an excellent trainer! I am a beginner so I was looking for a trainer who would really take that into consideration because I do not want to be injured trying to reach my fitness goals, and he is delivering! He is very attentive, patient, and encouraging. I can tell he really puts thought into individualizing my program to efficiently and maximally address my areas of concern. I have chronic back pain and noticed it's been much better since I've started working out with him. He is also very personable and accommodating--I have a pretty rigid schedule due to the nature of my job and he has been able to work with me to come up with session times that fit both of our schedules. He is very accessible and responsive to inquiries between sessions. It is clear that he enjoys what he's doing and he's helping me a lot! I was skeptical about the virtual format, but it has worked out nicely – I always feel great after each session. Although I am creeping towards my fitness goals at a slower pace (by design/at my request because of some chronic injuries), I truly feel like my body is being transformed. Choose George for your fitness/training needs--you won't be disappointed!
I began working with George a few weeks ago in an effort to recommit myself to personal fitness in a more disciplined way. In addition to being extremely knowledgeable about exercise science, George is thorough and always encouraging during our sessions. He is flexible, patient, and extremely approachable, particularly if you're totally new to personal fitness/the gym. I would highly recommend him!
Excellent Trainer! I started working with George to help address high blood pressure and get into better shape, and he has helped me get my blood pressure under control in just one month. The workouts have been tailored to what I need and my personal goals. He's also helped me stay accountable and active between workout sessions. I highly recommend George to anyone interested in getting into shape or trying to improve your health with healthy eating and exercise!
George is great at explaining the purpose of each exercise and designing a program to meet my goals. He encourages and pushes me beyond what I could do on my own.
George genuinely cares for his clients success and longevity. He is a good listener and takes pride in creating a science based program to meet individual fitness goals. No matter your age, fitness level, or background George will help you to feel less stressed, more energized, and holistically feeling better. Not everyone has his college experience in exercise kinesiology and that's what makes his program superior to others.
George has really helped me start to build muscle and he does a great job of training. Each training session he has a custom plan made especially tailored to me so you aren't getting a cookie-cutter plan. You won't be disappointed using George!
George is a great trainer. I started off with limited exercise experience and didn't want to go to a gym. But I was extremely happy to see that he offers online training sessions on Zoom. He really knows his stuff! My knowledge of exercise has expanded and I have gotten a lot stronger in the few months we trained together!
So impressed with how George structures my workouts when we train together. He always asks how I feel after each move through a rating scale and adjusts according to my capabilities and feedback. The solo workouts he writes for me are awesome because he links videos to demonstrate the move and to ensure I follow proper form. The best part is he incorporates all of my home equipment and his forte is choosing unique exercises that I've never done before. He cares and is fully dedicated to providing the best experience. It doesn't stop there either, he checks in on me on my off days just to make sure I'm feeling good and strong. No need to look further than George.
George is a great trainer. I started from scratch and didn't have a lot of experience but I feel very confident to continue my workouts even though our sessions have concluded. He helps you to understand exercises and why we perform them which makes me more passionate about each exercise. I have seen my strength increase as well as my endurance substantially!
George has worked with me in order to increase strength and has explained the benefits of each exercise and catered each workout towards my goals specifically. He has also been flexible with scheduling and made sure to change the intensity of my workouts based on other physical activities I have going on. Highly recommend!
No running to the gym. You get a great work out with George. He'll help you get in shape the right way. It's a bit awkward at first being on a zoom like work out, but it doesn't matter anymore. I now prefer it to the alternative. You're in the comfort of your own home with the same results. I hope this helps anyone considering this workout.
Takes the time to thoroughly explain all routines. Offers many different alternatives when one particular exercise might be too much. Is very flexible and makes the effort to be available whenever he can. Very encouraging and overall a great trainer!
George was awesome to work with! Before we started, he tailored my workout plan to my specific goals. Which made training with him much more valuable. From diet, rest days, workouts, and just general information, George made working out an honest process. I would highly recommend George to anyone looking to start or pick back up a healthy lifestyle!
George was very thorough in explaining how to do each movement properly to prevent injury. He really seems to care about his clients success in achieving their goals. Would recommend to any one interested in proper fitness training.
George is Awesome guy to train with. Very Smart in the whole fitness world. He will definitely get you to your goals quickly
Training with George has been great so far. It's really easy to get in touch with him and ask questions and he was able to work with my schedule even though I'm in a different time zone. I definitely feel much healthier overall since I started training with him. He was able to create some custom workouts for me that are focused on my personal fitness goals. He is also really good at helping you with your form even though the sessions are virtual. Working out is something I look forward to now since George has put me on the right path towards my goals.
George is a great trainer that takes the time to understand your goals and customize workouts to fit your needs. George has a very kind approach and takes the time to understand what will work best for you. The workouts are well paced and seem to be created with my limits and abilities in mind. I would definitely recommend George as a trainer to anyone looking to focus on fitness and really reach their goals.
It has been a couple of weeks of working out with George. He provided a custom workout plan that immediately pushed me out of my comfort zone, in a beneficial way. I felt stronger and more confident in my workouts right away. Even after taking about a year off from exercise, living with old injuries, and being overweight.
I only got to train with him for a bit due to personal reasons but I loved it! I hope to come back soon. He listens and really breaks down everything. I was having issues with knee and lower back pain in a few sessions we figured out how to fix it and it really helped. He's Great and flexible with scheduling. If any changes needed to be done he was helpful in changing them!
I've been training with George for a little over a month now and it has been great! I look forward to my workouts and he really does a good job with assessing where I feel the exercises to make sure I'm doing them correctly. He's encouraging and pushes me but doesn't overdo it. I look forward to more sessions with George.
George was so helpful in helping me achieve my goals. He was extra patient with me and gave me lots of motivation when I needed it. I have definitely seen a chance in my weight since I have been training with him. He knows what work outs are best for me, while still pushing me to try more! I recommend him to anyone who is on the bigger side of the scale, he made me feel very comfortable and was very professional.
Working with George after being inactive for about 6 months was a great start to get my body moving and stretching again. George is thorough, patient, professional and although virtual, he made sure to answer my questions and to check my form and intensity levels during each exercise. I would recommend him for anyone who's ready to get fit!
I've trained with George for over a month. Virtual training was initially intimidating, but he made my workout routine the same hard as I train in person. Highly recommend him if you're below. If you are a beginner: He's very patient and will guide you through every step with details and tailor your need to achieve your goal. If you are intermediate or advanced: He'll step up to challenge you as much as possible by still making sure your forms are correct to avoid any injury.
Are you a trainer?
Get new clients. Change lives.