Mark Pawson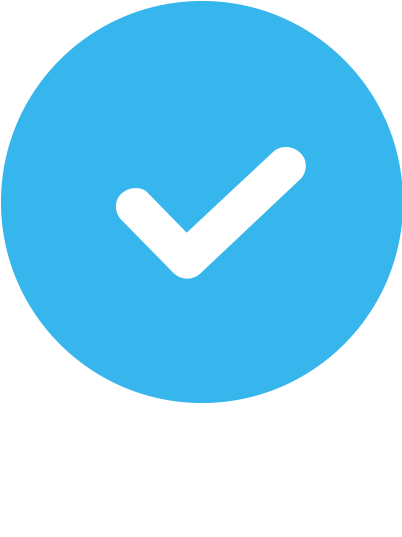 Verified
14 Reviews
Virtual Training Only
About Mark


"I'm seeing muscle tone I haven't see since I was in my 30's" - Christine (age 50).


"I smashed the office record at my cardiologist appointment" - Mark (family heart health issues)


"I lost over 60lbs and have kept it off for over 2 years" - Glenn (busy businessman with large family)


I have many other successes, perhaps you can be one soon too!
I specialize in helping people feel better, look younger and even live longer.
Most of my clients get started because they feel the relentless tide of 'aging' creeping up on them. Through my proven strategies I help them boost strength, energy, and confidence to beat that tide, effectively getting younger in the process.
To hear about other successes or chat about how I can help you craft your own dream body and health just hit me up.
My favorite client story
Down by over 70lbs, radically improved health, feels younger than he has in decades, even back playing sport again.
My favorite exercise
Don't over think it, if you enjoy it, do it!
My favorite quote
Whether you think you can, or think you can't, you're probably right.
My training philosophy
Every Body Can, seriously, give those three words a little thought.
My training experience
I'm a 30+ year veteran of the health and fitness industry and a certified health coach with a varied background involving personal training and consulting with health and fitness facilities across the United States & Canada, Australia & New Zealand & my native UK. I offer 1-on-1 coaching to help you with both your physical activity and nutrition needs, reach out for a personal consultation to discuss options to meet your needs.
Areas of Expertise
Strength Training

Weight Loss

Nutrition

Wellness
NCCA Accredited Certifications

ACE Certified Health Coach
Additional Certifications
Precision Nutrition Level 1, Premier Training Systems (UK), CPR/AED/First Aid, ACE Certified Weight Management Specialist
Who I Especially Like Working With
Beginners, Middle-aged, Overweight/ Obese
Medical Conditions Experience
Arthritis, Asthma, Back Pain/Issues, Bone/Joint Injury, Cardiac Rehab, Diabetes, Hypertension, Joint Pain, Knee Pain/Issues, Limited Mobility, Lower Body Pain/Issues, Neck Pain, Obesity, Piriformis Syndrome, Plantar fasciitis, Prediabetes, Sciatica
A little over a year ago, I noticed that I was gaining weight, my clothes were becoming uncomfortably tight, and I was not happy with my overall appearance. I had been ignoring the weight I was gaining since I moved to Chicago and fell out of my normal workout habit in 2014. With my impending 50th birthday and my executive physical looming, I decided to begin focusing on my health again and began running on the treadmill. I had previously been a runner but due to chronic knee issues (even after months of physical therapy) had given it up. Although I began seeing some nice results fairly quickly, my old knee issues began to flare up again. I reduced my running to walking with incline. Overall, I achieved some much needed weight loss but didn't build any strength. At my executive physical in April 2016, I met with a physical therapist who strongly encouraged me to lift weights in addition to my cardio training. She encouraged me to engage a trainer, but I kept putting it off. You are the first professional trainer who I have engaged on a contract basis. I have worked out at gyms with small group training, and I have engaged a trainer for a one-off session, here and there, but never with any consistency. I approached you because I saw how you worked with a range of people and saw that you tailored the work-out to the individual. I also know that I will only stick to working out if it's convenient (i.e., you come to my gym in my building at a time that works for me). I could not be happier with my progress. My clothes are fitting better (I am wearing my favorite "skinny" suit today and it is loose on me), and I'm seeing muscle definition that I haven't seen since my 30s. My husband has also noticed the changes. ;-> I feel that I am getting stronger (one of my goals) and fitter. I have less pain/stiffness in my knee and feel I have a much broader range of motion. I attribute my success to 1) feeling a sense of accountability to a plan, 2) you listen to me regarding my aches and pains but don't let me slide into complacency, 3) you frequently ask me how I am feeling and about the exertion level, rather than just watching my perceived exertion, 4) you keep the workouts interesting - lots of changes - without overwhelming me, and 5) you work with my crazy travel schedule and design travel-friendly workouts (even though I don't always do them).
I have been working with Mark Pawson and One, Two Thrive since the beginning of August. Together we sat down and reviewed my family health history, the personal goals I wanted to achieve and my overall life schedule. What I found so valuable in that meeting was that Mark wasn't selling his program, he was taking the time to understand my personal health in an effort to establish a plan that best suited my needs. As we progressed, we exchanged a lot of dialogue about how I was feeling in comparison to the measurable results. I think that is what sets Mark and his company apart from a lot of fitness programs. He is truly invested in his clients on a personal level. Mark isn't focused on short term gains. His philosophy is to establish a sustainable lifestyle that can be maintained for the long term. In the last four months, I've learned what foods to eat, when to eat them and how to even incorporate a proper cheat meal without derailing myself. I'm leaner and in the best cardiovascular shape of my life. Along the way, I've enjoyed Mark's guidance and friendship. He truly made this an experience I look forward to rather than something I had to do.
Busy with business and family, 60lbs down (so far) with better health than ever. Working with Mark has been fantastic, with all of my initial goals having been exceeded far more quickly than I had ever dreamt of. New goals have been set and beaten on a regular basis. The combination of structured work-outs, my-zone monitoring, motivation, and diet advice has resulted in a drop of almost 60 pounds and over 30 inches in five months. I would highly recommend him. Apart from this, he is also a thoroughly nice guy and we have had a lot of fun along the way.
I'm a semi driver who struggled with continued joint pain. Working with Mark has been a great experience. He worked directly with me to create a workout plan that was within my abilities and was quick to adjust that plan to cater to a pesky, lingering elbow issue. Daily check-ins from Mark were a great way to stay motivated, as well as, be held accountable. Thanks again Mark!
Massage therapist needs to be strong. Working with Mark was more helpful than I can put into words. Having someone take the time to really care about you, your goals, your health, and your success is exactly what I needed. He put together quality workouts specifically for me and adjusted them to my needs when I was ready for something new or if something wasn't working for my body. I would highly recommend anyone to work with Mark. He went above and beyond what I expected and was a great accountability buddy. Thank you Mark!
Nanny (had major back surgery) has to bend and lift kids. After having major back surgery two years ago, I didn't think I would ever regain the strength and overall level of fitness I had before having my vertebrae fused. Mark worked intensely to create progressively more challenging workouts that initially modified movements that allowed me to build strength and flexibility, and then built on that strength to do things I never thought possible. He never let me give up, and was always there to help me push through. He taught me to look at food as the fuel my body needed to heal and grow, and with that knowledge I have changed my relationship with food for life. With his coaching and continual support, Mark helped me find the motivation I needed to get stronger, leaner, and HEALTHIER than I have ever been in my life- at forty years old! Thank you Mark, you are the best!
A triathlete and runner looking to reach the next level of performance in his sports. Mark is always positive and helpful and willing to give advice on any aspect of fitness. I found him to be particularly helpful when I needed specialized attention with regards to heart rate training.
Mature clients in their 70's needing strength and improved range of motion to enjoy retirement Mark is so helpful, attentive and enthusiastic about our modest goals, he ensures we exercise correctly and at all times has our needs well addressed, we have certainly benefited from his encouragement.
Preparing to cross country ski in canada during winter His ability to produce a challenging and enjoyable workout for my very specific goals ensured that I achieved the results I was looking for.
I was an overweight mother dealing with intimidation of the gym environment. Mark designed a new program for me and his enthusiasm and understanding was excellent, he has given me the encouragement I needed. He has made me feel very relaxed and comfortable as nothing seems to be too much trouble, his time and effort is really appreciated.
?Struggling with energy levels suffering from ME (a condition of chronic fatigue) and wanting to 'get back in shape' after having a baby. Mark researched my condition and came back to me with some good dietary and exercise advice, he has been very supportive and encouraging as returning to fitness has been very stressful after such a debilitating illness, he has a positive attitude and nothing is too much trouble.
I worked with Mark for just about six months and lost 60 pounds. Just as importantly I lost inches off my body, while gaining muscle and losing fat. He made the sessions fun, so I kept motivated even on tough days. Since stopping working regularly with Mark I have continued the program and he has been great at keeping in touch and making sure I am continuing my progress towards much better health. In the last year I have also ran my first half marathon and have so much more confidence and better technique in the gym. I cannot recommend Mark highly enough.
Working with Mark was more helpful than I can put into words. Having someone take the time to really care about you, your goals, your health, and your success is exactly what I needed. He put together quality workouts specifically for me and adjusted them to my needs when I was ready for something new or if something wasn't working for my body. I would highly recommend anyone to work with Mark. He went above and beyond what I expected and was a great accountability buddy. Thank you Mark!
Absolutely a fantastic and rewarding experience
Are you a trainer?
Get new clients. Change lives.