Marshall Okun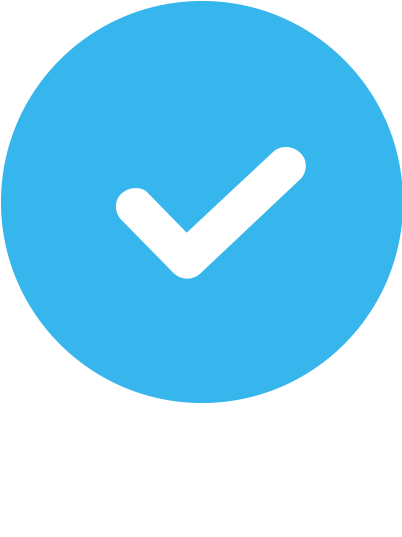 Verified
18 Reviews
Gym
About Marshall
I warmly welcome you to visit my exclusive training facility in downtown Lake Forest, IL. I have been training "one on one" since 2002. I am presently an ACE Certified Personal Trainer. My first certification was with the SuperSlow Guild and I was mentored by Ken Hutchins, founder of the SuperSlow protocol method. The high intensity program allows you a safe, effective and very efficient training program. You commit to only a once or twice, 20-30 minute session on a weekly basis. Each session covers all the major, full body muscle groups. I use only the best strength training machines, MedX and ARX. I continue to work with clients who have been with me since 2002. Whatever your goals are, we work together in achieving them, at your pace. I have seen fantastic results in clients who are dedicated and want to make changes in their body and mind. In order to live longer, stronger, you must put some kind of demand on your body to make those changes. Trust me, I will get you there!
Areas of Expertise
Core and Balance

Strength Training

Weight Loss

Muscle Gain

Posture

Sports Performance Training

Injury Prevention

Stress Reduction

Corrective Exercise
NCCA Accredited Certifications

ACE Certified Personal Trainer
Additional Certifications
Certified SuperSlow Instructor
Education
BS in Finance, Illinois Teaching Certificate for Secondary ED
Who I Especially Like Working With
Cancer Survivors, Men, Overweight/ Obese, Post-rehab, Pre/post-natal, Rehab, Seniors, Student-athletes, Women, Youth
Medical Conditions Experience
Alzheimer's, Arthritis, Asthma, Back Pain/Issues, Bone/Joint Injury, Breast Cancer, Cancer, Dementia, Emphysema, Hip Pain/Issues, IBD, Knee Pain/Issues, Lower Body Pain/Issues, Lymphatic, Neuropathy, Obesity, Osteoporosis, Piriformis Syndrome, Plantar fasciitis, Postural Issues, Sciatica, Shoulder Issues
584 North Western Avenue
Lake Forest, IL 60045
No Gym Membership Needed!
Marshall and Kathy are so wonderful - and super slow strength training has helped me out so much. I highly recommend the regimen and the people. No one better!
I have been participating in weight training at Marshall's 584 for more than ten years. Even now at seventy years old, I have stayed healthy and strong because of these workouts. After eight years of watching me go weekly to train, my wife finally tried it. And now SHE IS HOOKED too! I highly recommend this proven method of strength training.
I highly recommend you allow Marshall and his staff to put you through a rigorous 30 minute workout once (or twice) a week to get you or keep you in good shape! The individualized plan allows you to get stronger every week. It has truly worked for me! No more excuses! Just do it...you won't regret it!
Marshall has been my strength trainer for over 15 years and I would recommend him to anyone interested in a solid,customized 30 minute strength workout by a true professional. He is extremely knowledgeable about anatomy and physiology and can plan a workout around certain muscle groups an individual may want particularly strengthened or if an individual has a spine or shoulder issue, he can plan accordingly with a workout that minimizes aggravating those issues. Marshall is friendly and courteous with a pleasant demeanor. He can "push" you to a greater "burn", but knows when to back-off. His customized workouts can be accomplished at individual machine stations or on the one- stop-shopping ARX machine. In any combination, it is an incredible strength training experience.
Ten years ago I realized I was loosing some of my strength and quickness---a step late to the tennis ball, less stamina, and shorter drives on the golf course. A friend referred me to Marshall who has both increased my strength and stamina over the past 6-8 years. I highly recommend slow strength training, especially those who want to maintain/enhance an active lifestyle throughout their lives. My time and investment in Marshall's 584 workouts are a great investment in my health and quality of life!
Marshall's 584 has a unique ARX motorized resistance machine. You get a complete workout in 12 minutes. Sounds too go to be true, but it is really is. The ARX workout builds your muscles and strengthens your bones. The results are amazing! Marshall also offers a super slow workout using state of the art exercise machines which he will take you through in 20 - 30 minutes. Working out at Marshall's 584 has made me look and feel better and stronger.
I've been training at Marshall's with Kathy Kennedy for about a year now. I came back after taking over a decade off to do yoga, Dailey Method, cardio, etc. but there really is no substitute for personalized weight training. My goals had changed over the years and the trainers at Marshall's were more than able and willing to adjust the program specific to me. It's quick, it's as difficult as you want to make it, and the results are nearly immediate. I don't have that "dread" going in and I feel GREAT when I leave. Try it and you won't be sorry!
Marshall and his team have kept me strong and healthy! Great encouragement and guidance. The new ARX resistance machine just adds new challenges!! Fast and efficient work outs! I cannot recommend them highly enough!
Marshall is attentive to his clients, identifying exactly what is best for their current state of physical fitness. He was one of the earliest adopters of ARX, an amazing fitness break through. An investment of a couple hundred dollars for several initial sessions are definitely worth it to give this a try. I have met multiple clients of Marshall who are equally enthused.
Two half hour sessions each week keeps the body moving and limber, the blood flowing, improves energy and improves attitude in all you do -- business and personal. Even for a grandfather! No joint injuries. And, heck, Marshall is GOOD PEOPLE.
Pays very close attention to each move a client makes. He is encouraging and positive. The ARX is a great resource. It is quick and well worth the time.
Great place to workout and really build your strength. It is good for bone density as we age and it's a quick, but intense, 20 minute workout that can do in the middle of the work day (or any other time) and relieve stress, feel good and lose weight in the process of toning. Marshall is great - he really cares about his clients and their success. He knows his stuff and lives what he preaches. I've been going for over 6 years and always feel better about my body and overall health when I'm consistent about my visits. Highly recommend.
Marshall is very knowledgeable in weight training, especially slow strength. The training sessions are private in a quiet, most clean environment with no annoying music, noise or other distractions.
Marshall is very effective and produces results in a noticeable increase in body/muscle strength. I have worked with Marshall for over a decade and depend on my bi-weekly strength sessions. He is a focused trainer, very knowledgeable about anatomy and how the muscles work, and provides an individualized and challenging workout. And he is a good guy and nice to work with.
If I had to use one sentence to describe Marshall, I'd say "Marshall is the most dedicated, caring, sincere expert in this field." With Marshall, you get a sense of having your own personal health advocate who sincerely wants you to be your best possible self at any age. He teaches you that it starts at your core to build your strength from the inside out! After working out with Marshall, you'll stand taller and feel better, with a few laughs along the way!
I am delighted to recommend Marshall's 584 High Intensity Interval Training in Lake Forest. Having been a serious advocate of physical fitness for more than 40 years, I have participated in every type of exercise protocol. For over a decade, I have been a proponent of high intensity interval training--sometimes called Super Slow--and have found it to be the most efficient, safe, and effective way to build strength and stamina, develop lean muscle, and look and feel great. The training facility, on Western Avenue in Lake Forest, is pristine and quiet, with an array of machines to address every muscle in the body. Marshall Okun provides a personally-focused workout, with a detailed record of each session, in order to afford the most professional attention to each client. Marshall is patient, honest, educated, and fun! I heartily endorse Marshall's 584 as an excellent fitness program that offers superb benefits to one's overall health.
Marshall develops a program based upon your body type and goals and works with you to reach your potential. The training is safe and effective. I have tried many other trainers and programs and Marshall is the best I have worked with.
There could be no better partner that is focused on your success in strength training than Marshall. Though workouts are only 30 minutes long, Marshall's focus on you as the client, and your success in physical fitness, is what he dedicates himself to doing. I would highly recommend that you consider Marshall as your new, strength training partner.
Are you a trainer?
Get new clients. Change lives.