Daniel Chung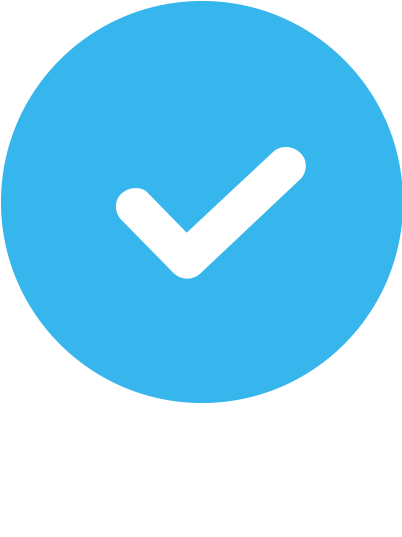 Verified
9 Reviews
Virtual Training Only
COVID-19 Vaccinated
About Daniel
I have been a trainer for the past 5+ years and have worked in a commercial gym, strength gym and clinical setting at a physical therapy office. I am able to service a very wide range of clients from beginners to advanced lifters to post-rehab. My sessions are typically focused on making sure the exercises are catered to YOUR mobility/flexibility and I will never put you in a position that you do not "own." Meaning that if your arm can't go overhead without compensating, there is no world where I would ever give you a dumbbell for an overhead press. Sounds like a no brainer but you'd be surprised at what you see at the gym.

I value mobility and proper movement over maximal effort, but that doesn't mean I can't give you a good kick in the pants! I try to educate as much as I can during my sessions so that you are learning the "why" for the movements I am asking you to do. Realistically, I can't be with you for every workout so I want you to have the confidence to know that what you are doing isn't going to hurt you if you go to the gym on your own. If you are just trying to get your butt whooped with no regard of form, then I am not the trainer for you. If you want to move better, and train smarter, then please message me or sign up!
Areas of Expertise
Core and Balance

Strength Training

Weight Loss

Flexibility and Mobility

Muscular Definition

Muscle Gain

Posture

Functional Training

Myofascial Release

Injury Prevention

Corrective Exercise
NCCA Accredited Certifications
NASM Certified Personal Trainer
Additional Certifications
FRC Mobility Specialist, NASM Corrective Exercise Specialist (CES), NASM PES, USOC Certified Coach (Bronze)
Who I Especially Like Working With
Beginners, LGBTQIA, Men, Middle-aged, Overweight/ Obese, Post-rehab, Seniors, Women, Youth
Medical Conditions Experience
ACL tear, Ankle Injury, Artificial Hips, Artificial Knees, Back Pain/Issues, Bad Posture, Bone/Joint Injury, Diastasis Recti, Golfers Elbow, Hamstring Issues, Hip Pain/Issues, Hip Replacement, Joint Pain, Joint Replacement, Knee Pain/Issues, Limited Mobility, Lower Body Pain/Issues, Neck Pain, Obesity, Osteoporosis, Parkinson's Disease, Piriformis Syndrome, Plantar fasciitis, Rotator Cuff Issues, Sciatica, Shoulder Issues, Tennis Elbow
I've been working with Daniel for over 2 years, and can't imagine a better trainer. I'm 73 and won't to build my strength, mobility and flexibility, and he has worked effectively with me in all those areas. With his experience in a physical therapy office, he knows a LOT about the body and what is likely happening with it in any given situation. He doesn't plunge right in and have me do multiple strenuous reps of anything, but starts with a baseline and builds me up from there. I had rotator cuff and bicep surgery last year, and Daniel has been key to my recovery process. He knows when to avoid irritating muscles and joints and when to push the envelope a bit further. I had PT after the surgery, but it's really my work with him that has allowed my shoulder and bicep to return to full functionality. He checks in at the beginning of each session to see what's happening with my body and adapts his training plan to that. He's extremely knowledgeable, patient and has a very nice sense of humor. I'm going to work with him forever.
I highly recommend Daniel. He is wonderful- deeply and seriously knowledgeable, always positive and supportive. He's generous with encouragement which really motivates me ,and fun to work with. He's also a great teacher. He comes to sessions with a plan- which he explains to me -and takes notes on how I do, and what we need to work on the next time. I learn something new every day. I am a senior, historically in pretty good shape, and have exercised regularly. I started training with Daniel about 2 years ago, first at a local physical therapy clinic (and for the past 17 months virtually) when an old injury (a very broken tail bone) started to bother me again. I had lost some height over the years, not unusual for my age, but that, and the ways my body had compensated for the injury all those years was really starting to affect my hips, gait, mobility and balance. My posture wasn't so hot either. Everything seemed off. I also had psoriatic arthritis, in my right hand, arm and shoulder which was not yet severe, but had started to become somewhat painful and restrictive. Daniel is an astute observer, and quickly identified a number of areas I could work on to address these issues- core and strengthening joints and muscles in every part of my body, head to toe, in a controlled way, teaching me how to isolate each of them, and training my brain to help them all to work together. He approaches these issues in a studied, meticulous ,creative way, tailoring, tweaking and fine tuning a myriad of exercises- as I do them-to my needs, and (now greatly improved) ranges of ability. They are always interesting and challenging -that's fun for me. AND THEY ARE WORKING! I am still a work in progress, but I absolutely feel better, stronger, more capable and aware of what I can for myself-every day- to maintain and improve alignment. I am standing straighter, walking straighter, and we have even held my arthritis at bay . I am really proud of us!
After several hip replacements I was no longer able to exercise in the way I was accustomed. Through my physical therapist I met Daniel Chung and he started to train me in Sept. 2018.Dan is an amazing trainer! He can explain all the body parts and their function and always manages to find exercises that accommodate my disabilities. Within 2 weeks of the pandemic lockdown, Dan and I were on Zoom-still able to perform most of the exercises we had done in the gym. I acquired a few more pieces of equipment and working out is better than ever. I am so grateful to Dan-he has done so much for me.
I've trained with Dan for several years, starting before the pandemic and using Zoom ever since. He is an excellent trainer, taking the time to explain everything, and most of all having patience with me as he instructs me on new exercises. As a senior citizen he has successfully helped me work through several "stains and pains" giving me relief. He truly cares about his clients and is very supportive and encouraging. An excellent trainer.
As a woman, I've always had an unusual ability to get buff fairly easily. However, Daniel saw my potential, and I don't know how he did it, but he gave me just the right training to not only make my muscles grow, but to give them so much definition that they were impressive. I got SO many comments and compliments while I was training with Daniel, everyone was asking me what I do to get so ripped. We also built a good rapport. Daniel is very personable, with a great sense of humor. He was really interested and in my progress, and was proud of my achievements. He was a great trainer, who knows how to maximize your abilities.
I recommend Daniel as a trainer because his vast knowledge of the body allows him to facilitate workout sessions in a way that no other trainer can. He is a hard worker and accommodates the needs of his clients. Throughout the duration of the pandemic, he was always flexible and on time. Working out with Daniel is always fun and he's got a sense of humor too! I loved the sessions I experienced with Daniel before leaving for the Army. Without him, I would not have been able to accomplish my goal of becoming a soldier. Daniel single handedly managed to fix my locking IT band on my bruised knee in three weeks of physical therapy whereas a John Muir hospital's entire PT staff couldn't do it after around six months worth of sessions. Thank you Daniel!
I have been fortunate to be working with Daniel since 2019, initially in person & after start of Covid in 2020 have been working with him over Zoom. He has been great to provide effective training programs matching my personal body requirements and adjusting per my body needs. He has also been instrumental to assist in situations where I have injured/hurt different parts of my body in the backyard or in other life situations. He was able to figure out exactly what part of body was hurt and then adjust the training program accordingly. He has provided various different types of training programs matching my personal goals and/or body requirements. He has demonstrated his training abilities & professionalism through cautiousness, patience. His programs have been most effective with his encouragements, enthusiasm & motivations. I highly recommend him for every training program needs.
Daniel has been my trainer for a few years now. He is very professional and caring and tries to go out of his way to help you. He has a lot of knowledge about the body and will design your workout specifically for you. I am very happy to be working with him!
I trained with Daniel for half a year and he helped me fixed my shoulder issues. He is very knowledgeable and can make very complex exercises easy for anyone!
Are you a trainer?
Get new clients. Change lives.