Carlos Perez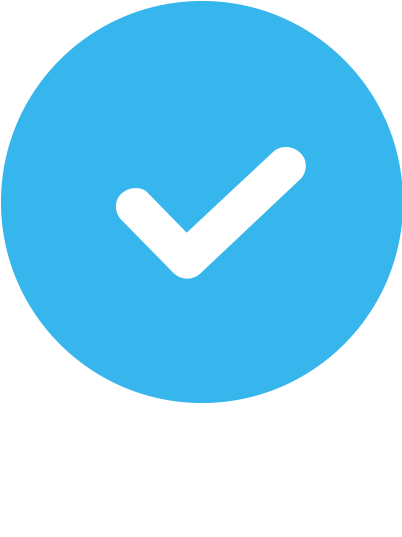 Verified
9 Reviews
About Carlos
Carlos developed an interest for sport and exercise early in life. As a three-sport athlete in high school he excelled in baseball and served as team captain for two years. His passion for sport and exercise has led to his experience with running, biking, swimming, weight training, golf, tennis, scuba, skiing, snowboarding, beach volleyball, and surfing. The desire to perform each sport or exercise at the highest level of his capability led Carlos to learn about biomechanics (human movement) and sports nutrition and personal training. Carlos' participation in multiple sports combined with his education has enabled him to understand the personal training and nutrition needs of competitive and recreational athletes.
Areas of Expertise
Strength Training

Flexibility and Mobility

TRX

Functional Training

Sports Performance Training

Myofascial Release

Weight Loss
NCCA Accredited Certifications

ACE Certified Personal Trainer
Additional Certifications
TRX Certified Suspension Trainer, ACE Orthopedic Exercise Specialist
Education
BS & MS in Exercise Science
Who I Especially Like Working With
Beginners, Middle-aged, Post-rehab, Seniors
Medical Conditions Experience
ACL tear, Ankle Injury, Arthritis, Artificial Hips, Artificial Knees, Asperger's Syndrome, Asthma, Back Pain/Issues, Bad Posture, Bone/Joint Injury, Cardiac Rehab, Chronic Pain, Diabetes, Fibromyalgia, Golfers Elbow, Hamstring Issues, Headaches/Migraines, Heart Attack, Hernia, Hip Pain/Issues, Joint Pain, Joint Replacement, Knee Pain/Issues, Limited Mobility, Lower Body Pain/Issues, Menopause, Neck Pain, Neuropathy, Obesity, Osteoporosis, Parkinson's Disease, Piriformis Syndrome, Plantar fasciitis, Pregnancy, Rheumatoid Arthritis, Rotator Cuff Issues, Sciatica, Shoulder Issues, Stress, Stroke, Stroke recovery, Tennis Elbow
Additional Languages Spoken
Spanish
Training Areas Served
In-home, Outdoor or Virtual Training
Playing a competitive Division 1 sport I am familiar with what it takes to get into great shape and meet your fitness goals. I started using Carlos about 2 years ago and have been able to drop 30 pounds and reduce my body fat by about 10%. I've Improve my golf game, eat healthier, and found an overall better quality of life. Unlike trainers that I have worked with in the past Carlos' routines never get old. He continues to find new ways to keep workouts cutting edge, but at the same time still making sure that I am meeting my fitness goals. Just like anyone I dreaded getting up to workout, but Carlos has made it fun, and with his personality, it is like you are working out with a great trainer, but also a friend. I would recommend Carlos to anyone who wants to reach fitness goals from any standpoint. He is the best.
I started training with Carlos at least one year and a half ago. I was at the time morbidly obese with multiple health issues. I had Fibromyalgia as well as late stage Lyme's disease. I couldn't move without pain and I had given up. He was very compassionate in my situation and tailored our workouts ti be gentle on my joints. He was so energetic and motivating he got me moving again even through the chronic pain! The first year I lost 45 lbs and am now just categorized as overweight. I still have work to do, however I can't imagine where I would be now without his training and support. He has a tremendous amount of knowledge of nutrition and holistic approaches to a healthier me. I feel so much stronger and more alive as the pounds melt away. I am a healthier person, Mother, and Wife thanks to Carlos. I would highly recommend him to anyone that is serious about changing their fitness level and improving their life. He a a really good trainer, nut more that that he is a really great person.
I have worked with trainers for over 20 years and have never found anyone as knowledgeable and helpful as Carlos Perez (which is why I have worked exclusively with him for the past six years). He's not like many of the trainers who got bored with their last job, got a trainers certificate and now profess to know just about everything about your body and its needs. Carlos has a Masters and his wife is a certified Naturopath - so we are talking about a life long commitment to health and training. We have found Carlos to be so on the money with his recommendations and in many ways, he is responsible for a lot of the very positive changes we have made in our lives regarding health, diet and fitness. To put it briefly, I could not recommend Carlos highly enough. After a couple of weeks, you will see what I mean
I started training with Carlos in the spring of 2010 and we discussed fitness goals to improve my golf and skiing. I found his energy and enthusiasm contagious and saw immediate results as 3 months later I won my golf club championship and I no longer had lower back pain from my golf swing. As we moved into the ski season he adapted our workout program for this sport and I have seen the results on the slopes as my improved endurance and increased flexibility have made me a better skier. Carlos brings the complete package to your home and varies his routines so that you're constantly engaged and highly motivated. I look forward to our regular workouts and have seen the fitness improvement I was seeking from our training.
I have been training with Carlos for 2 ½ years. Exercise had never been part of my life, and now for the first time, I feel healthy and strong. I started working with Carlos after I had torn my hamstring. Months of rehabilitation had not produced adequate results. Carlos was sensitive to my condition, knowledgeable in how to deal with it, and within a short period of time, I was pain-free and ready to take on new challenges. Carlos is passionate about what he does and dedicated to his clients. He's had conversations with my doctor and physical therapist in order to develop a truly customized program that meets my needs. I've lost body fat, several pounds, 2 dress sizes and have had fun in the process! But more important than that, I have gained strength and self confidence, and have learned a great deal about fitness and nutrition. My husband was not a believer, and he now trains with Carlos as well. I recommend him without reservation!
Training with Carlos the past two years has been a great experience. Having worked out for many years—running, biking and weight training—I was looking for a trainer who could help take me to the next fitness level, while keeping my workouts fun, challenging and safe. My introduction to Carlos fulfilled my desire to work with a multi-dimensional trainer; someone who has knowledge and experience not only in fitness training, but also in yoga, pilates and dynamic flexibility. His knowledge of fitness is complimented by his nutritional awareness and guidance. He has helped me to modify my diet to compliment my overall fitness plan. Compared to other trainers, he distinguishes himself by delivering the goods with genuine concern and a wonderful sense of humor. The bottom line is Carlos is the best!
Five years ago I would never have described myself as strong or athletic. After having two children (and ignoring my own health and wellbeing for too long), I was intimidated by working out. I started to train with Carlos to give myself a kick start and face my fears in the gym. Carlos not only made me feel comfortable, he gave me great praise and support. I found myself striving to do better and looking forward to our weekly sessions so that I could report all of my successes. For that reason, my "jump start" turned into 5 years (and counting) of weekly sessions with Carlos. I can't imagine a week without his smiling face, support and very challenging workouts.
Throughout most of my life I have been involved in various sports and have exercised regularly, however a little over 3 years ago I had hit a wall, grown tried of the same exercises and begun to lose my desire to go to the gym. At this point a friend introduced me to Carlos and the start of a relationship which has lasted for over three years began. Over that time Carlos's approach to training, his understanding of my goals, and through his understanding of the "science" of exercising has had a significant impact not on only my physical well being but in particular how to maximize my strength and flexibility to improve my golf game and downhill skiing. I strongly recommend Carlos!
I've been training with Carlos for over 3 years, and now that I live in Manhattan, I make time to come out to Connecticut to train with him because he is highly professional, caring, and enthusiastic about physical fitness. He has helped me to design a workout schedule that I can take on the go when I travel and which I can keep up with during busy weeks when I can't make it out to train with him. Beyond his professionalism, Carlos is a caring individual who is concerned with his clients physical and mental well being. And beat of all, I never hurt even after the hardest workouts!