Gail Mcghie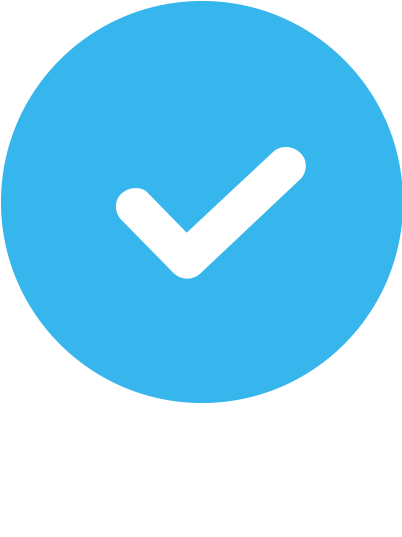 Verified
16 Reviews
Virtual Training Only
About Gail
Hi, I'm Gail. I have been helping women of all ages transform their bodies and their lives as a personal trainer and health coach for sixteen years. I'm not a Drill Sergeant, I'm like a personable Zen Master that motivates you to move and work your body in ways that you didn't know you could. And-you'll enjoy it and love how you look and feel. That's exciting! Watching someone transform and enjoy a fitter healthier lifestyle is very rewarding for everyone.
I became a fitness professional because I love fitness and wellness and I want others to experience what a fit lifestyle can do for them. Women of all ages can benefit from a personalized workout program. My clients have ranged in age from teens to ladies in their eighties.
I treat each client as an individual with special needs and desires. Customized programs are designed according to goals, strengths, motivations and challenges. Personal training sessions provide total body conditioning for fat burning, toning and sculpting, increased strength, balance, cardio and muscle endurance, and enhanced flexibility. If a client has musculoskeletal issues, I modify the program so strength and mobility is increased and injury is decreased.
I recently married and moved to Norwalk this year. I have two daughters and a granddaughter. A fun fact about me is that I was on Inside Edition in 2016 as a Grandmother with a Bikini Body. That was fun!
My favorite exercise
My favorite group of exercises in general are those that work the entire body. Benefits of total body exercises are that they're dynamic, improve coordination and balance, and strengthen the muscles and the heart.
My training philosophy
I am a strong believer in cross training and inspire my clients to embrace functional exercise, cardio, strength training, balance training, yoga and Pilates. I treat each client as an individual with special needs and desires and design workouts according to strengths, challenges and motivation. My clients are predominantly female and range in age from late 20's to mid 80's. Clients with stress filled lives are asked to make a list of the things and people that stress them the most. I then then work with my client to make another list to modify the stress level. Combining your fitness and healthy lifestyle with a career and people that promote your happiness is optimal and one of my central tenets.
Areas of Expertise
Core and Balance

Strength Training

Weight Loss

Flexibility and Mobility

Posture

TRX

Functional Training

Wellness
NCCA Accredited Certifications

ACE Certified Personal Trainer

ACE Certified Health Coach
Additional Certifications
CPR/AED, TRX Certified Suspension Trainer
Education
Bachelor's Degree in Social Science from Fordham University
Who I Especially Like Working With
Beginners, Brides-to-be, LGBTQIA, Middle-aged, Overweight/ Obese, Peri/Post-menopausal, Seniors, Women
Medical Conditions Experience
Ankle Injury, Arthritis, Asthma, Back Pain/Issues, Bad Posture, Hypertension, Joint Pain, Knee Pain/Issues, Menopause, Obesity, Rotator Cuff Issues, Shoulder Issues, Stress, Stroke
Gail is focused on helping me achieve my goals and makes every session challenging (& somehow fun). My fitness has increased noticeably and I've seen improvements in my ability to complete more exercises, pushing myself harder throughout each session. She also ensures that my technique is always correct to avoid any injuries. I actually look forward to my workouts. I would have no hesitation in recommending Gail as your personal trainer if you want to achieve your fitness and health goals. Will be writing another review after completing my goals!
Gail is an outstanding personal trainer. I am someone that really needs motivation to exercise and having Gail come to my home each week to guide and support me was just what I was looking for. Gail arrives with her own equipment and tailors the workout based on your personal goals and needs. Her work-outs are always interesting and fun - and I always feel great having worked hard after the end of the hour. Gail's kind and down-to-earth personality make her such a pleasure to be around. I feel so fortunate to have found such a perfect fit for my journey to get fit and recommend her to others with great enthusiasm. I have no doubt that anyone would love the experience or training with Gail!
I've been a client of Gail McGhie's for about 9 months and couldn't have been happier! My goal was to build endurance, get fit and tone. I choose to do the small group fitness class that she offers a few times a week which is so much fun. I hated working out until I joined Gail's class. What I love is that we do full body workouts using different equipment, we work out in a group which pushes me more and Gail is an expert and a highly skilled trainer working who's fun, personable and works with all shapes and sizes. I've taken a few personal training sessions which are equally amazing but due to my tight budget, I have to stick to the classes for now. I highly recommend Gail if you are looking to reach your fitness goals and see results quickly.
I love Gail! I was looking for a personal trainer with reasonable rates and a focus on strength and conditioning that could help jump-start my exercise routine. I stumbled across Gail's website and took a complimentary group class as an intro. To my surprise, I actually enjoyed myself and this is coming from someone who has been self-diagnosed as being allergic to exercise :). There's variety to her routines so you don't get bored and she utilizes a lot of your own body weight in the exercises. Also, most of her workouts are ones you can do on your own at home with very minimal equipment. I bought a second pack of personal training sessions because I love working with Gail so much and am excited about the progress I'm seeing.
Gail is awesome! She is extremely knowledgeable, kind, and fun. I always enjoy my workouts with her because they are challenging and vary from week to week so they never get repetitive or boring. I really like Gail's mentality during class because she is motivating and not a drill sergeant. I have seen my fitness level increase and I have gained muscle through training with Gail. I highly recommend training with Gail!
Gail is exactly the trainer I was looking for! It can be scary to begin working out again if it's been a while like it was for me. Gail is patient, nonjudgemental, and gives me a great workout every time. She listens to what I like and what I don't and uses that information to shape our next workout. I would recommend hiring Gail to get you into shape!
To start, I scheduled a complimentary session with Gail. Without hesitation, I hired her for 24 sessions package! If you are struggling and need someone professional, polite and truly care about your progress, you have found the one. All my attempts to build a good relationship with the gym have failed as I have the tendency to lose motivation very fast and quit. Gail has finally changed the game for me. She educates you on what exercises work best for you based on your fitness level. During our sessions, the workout is engaging and fun. I always feel like she is pushing me to work harder. I am happy with my ongoing training experience. I have adopted a healthy lifestyle and my motivation is at its highest! Gail loves what she does and this will automatically reflect on you. I highly recommend her as a trainer.
I can't praise Gail enough. As an elderly woman of 84 I hadn't been keeping up with my exercising. I searched online to find a trainer and discovered Gail. It was the best thing that happened to me. Gail knew just what would work to make me stronger. She came to my home twice a week, although it was a long commute – and she was always prompt and dependable. But the most important thing about Gail was her demeanor. She was gentle but firm and I enjoyed our workouts very much. She was careful not to give me more than I could handle, and as an experienced trainer, she was knowledgeable and would give me many new things to try. If she hadn't relocated, I would still be with her. I give her the highest recommendation.
I began working with Gail McGhie on March 2, 2016 with two of my friends. This was the best thing I could have done for myself. I injured my ankle in October 2015, so from that time until March I was very sedentary. I explained this to Gail and she designed a program for me that wouldn't put too much stress on my ankle. She was also very patient with me when I couldn't do an exercise. Gail would modify it by having me perform it using TRX to take the pressure off the joint. Each session Gail used a variety of equipment such as weights, balls, resistance tubing with handles and TRX. In addition to this she incorporated pilates and yoga. She added great music which made the workouts fun. Gail was always prepared with notes specific to the group as the sessions progressed. I am stronger and more flexible than when I started. I have not only lost pounds but also inches. I highly recommend Gail as a trainer.
Great so far! She's been really responsive both to my goals and to my injuries.
Gail is super patient and knowledgeable. So far my one on one sessions with her have been thorough, efficient, as well as enjoyable!
Gail is a seasoned professional in fitness. She is thorough in assessing her clients. She jumps right into routines. Provides timely guidance and tailored programs to benefit the individual. Her exercise studio is very welcoming with a bright and spacious area, which is only further complimented with Gail's hospitable and vibrant energy.
Loved working with Gail! She listened to what I wanted in a work-out session and created a work-out plan that I enjoyed and got results.
Highly recommend. Gail is very professional and personalizes according to what's needed. Great for building muscle strength and loosing weight. I have been working out with her and will continue. She's great.
I was looking for a personal trainer because I knew I would need personal attention to build up a training cadence while considering my unique health challenges. Gail has built every session from the ground up with attention to my needs, preferences, and concerns while regularly checking in on me to make sure I'm doing well :)
A Fitness Pro. Gail is knowledgeable and attentive, and she has such a great way of keeping me focused during our sessions. I highly recommend training with Gail!
Are you a trainer?
Get new clients. Change lives.